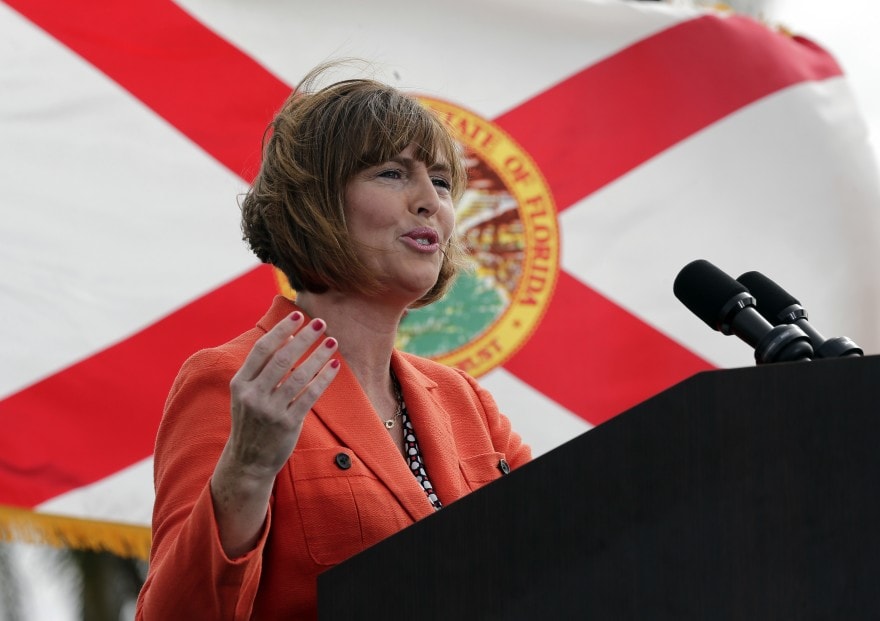 Tampa would receive about $80 million in relief, and Hillsborough County should expect $285 million in funds from the plan.
U.S. Rep. Kathy Castor is continuing to praise the House passage of President Joe Biden's American Rescue Plan, sending a message to Americans that "help is on the way."
"We are truly at a precarious moment in America," Castor said in a statement. "Too many families, workers and small businesses are hurting from the pandemic and its economic fallout."
The plan, passed on a near party-line 219-212 vote early Saturday. Now, the proposal is headed to the Senate.
According to a statement provided by Castor, the city of Tampa would receive an estimated $80 million in relief, and Hillsborough County should expect $285 million in funds from the plan targeted at keeping first responders, frontline health care workers and essential workers on the job.
The bill would also notably provide direct payments of $1,400 to individuals with incomes under $75,000. The legislation would also give relief to parents through substantial tax credits.
"The bipartisan CARES Act that passed last March was credited with saving the economy, but it hasn't taken us all the way through the pandemic," Castor said. "The American Rescue plan is that bridge, with a plan to help us get back to normal."
Castor applauded the legislation's mass vaccination proposals, which would establish a $20 billion national COVID-19 vaccination program and improve the administration and distribution of vaccines.
"Thanks to President Biden and his team, we have a national vaccination strategy," Castor said. "They have brought order to the chaos with 50 million shots administered in the past 37 days. No other country has done that."
Last week, Castor announced that Tampa Family Health Centers will be one of 250 health centers across the country to receive vaccines through the Health Resources and Services Administration's COVID-19 Vaccination Program in an effort to get vaccines into underserved communities.
"We must do more to ensure that underserved communities have access to the vaccine," Castor said. "Next week, thanks to the Biden administration, we will open a mass vaccination site in the heart of Tampa, in Sulphur Springs (at the Tampa Greyhound Track), and more pharmacies and community health centers will have more COVID-19 vaccines as well, but to get everyone vaccinated, we need to pass this rescue plan."
Earlier this week, the Congresswoman held a virtual discussion in an effort to educate Floridians about a special enrollment period for Affordable Care Act plans, as well as to point them to resources for those looking to navigate coverage.
"The Rescue Plan also provides several vital provisions to make comprehensive health care coverage more affordable and accessible for millions of people, especially in Florida, with a financial incentive to rapidly expand Medicaid and enact other proposals to improve access to health coverage during the health and economic crisis," she said.