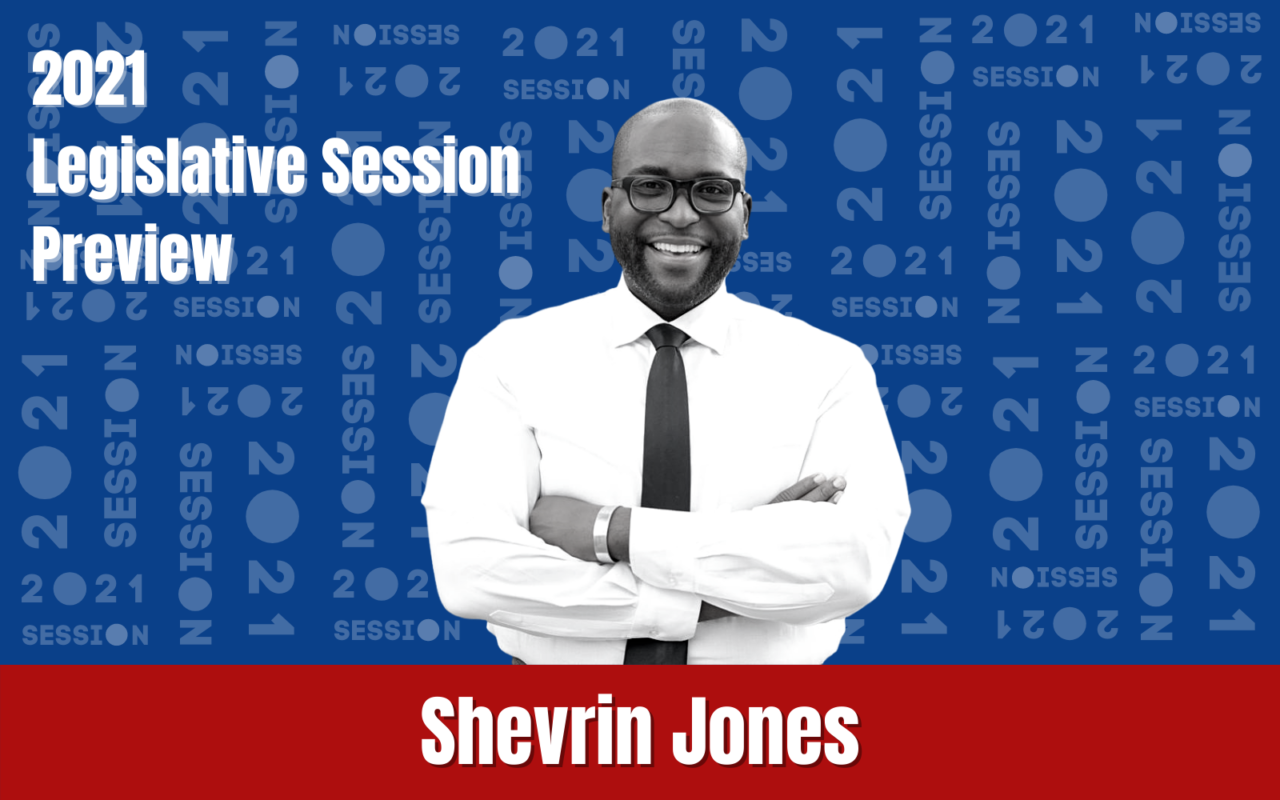 The freshman Senator spoke to Florida Politics about his top priorities this Session.
With the Capitol attack months in the rearview, Democratic Sen. Shevrin Jones wants to make sure Florida hasn't forgotten the threat of White supremacy.
Jones is pushing a resolution (SR 1074) in the 2021 Legislative Session — which begins Tuesday — calling on his colleagues to condemn the hateful ideology. In a talk with Florida Politics, he pegged it as one of his top priorities this year.
The measure would follow a broader resolution, approved in 2020, pushing back against philosophies which incite hatred based on immutable characteristics. White nationalists and white supremacists were specifically named in that 2020 resolution, though even that wasn't without controversy.
Jones is looking for a more targeted rebuke this Session. His resolution would have the Senate to formally state that "White nationalism and White supremacy are rejected and condemned as hateful expressions of intolerance which contradict the values that define the people of Florida and the United States."
"I think it's important considering the insurrection that we've just come off of on Jan. 6 and in light of the tone in this country that we have sat under for the last four years," Jones told Florida Politics.
"It's a good reminder for us, even if it's ceremonial, to put it in the minds of not just the Legislature, but also the individual Floridians, that that's not who we are."
The Jan. 6 Capitol riot was largely driven by conspiratorial claims — amplified by former President Donald Trump — that the 2020 presidential election was rigged. But among the group that stormed the Capitol were multiple White supremacists. One waved a Confederate flag inside the Capitol. Another wore a shirt reading "Camp Auschwitz," referencing the notorious Nazi concentration camp.
"If those were Black people that were out there, they'd still be cleaning up blood on the steps on the Capitol," Jones argued.
During his time in power Trump vacillated between condemning White supremacy and seeking to dodge the issue altogether. Jones says that makes it incumbent on Republicans to speak out
"I'm not calling the entire Republican base racists or white supremacists," Jones explained. "Some of my closest friends are Republicans. The question to them is: how far does it go before you call them out? Now let me say this, some of them do. Some of them do call it out. But some of them don't. And they'll talk to you privately about it, which is fine, but when you see hate like that, you have to publicly denounce that type of stuff."
Jones argues that a lack of public pushback can empower those with hateful beliefs.
"I just got called a ni**er on social media," Jones said, referencing an incident late last week. "I know he's not a Democrat, based on looking at his page."
Last year, reports showed a Department of Homeland Security draft document describing White supremacists as the most serious terror threat to U.S. citizens.
Another Jones priority is a tax credit program targeted toward businesses which hire interns to paid positions (SB 258).
"That company gets a tax credit of up to $2,000, the student has a job and the state of Florida gets to keep good talent," Jones explained.
"It's really a huge talent retention bill. I know everybody speaks about the amount of people who are moving into our state. But a lot of young people are moving out of the state because of the cost of living, because there are no jobs. So if we can begin to find innovative ways to incentivize the students and/or the companies, then I think it's a start."
A business would qualify if a student works full time for at least nine weeks, the business employs at least 20% of college students who previously sought internships, and the interns attend a college recognized by the state's university system.
As Jones said, the program aims to serve a dual purpose of attracting permanent out-of-state workers while enticing in-state students to stay in Florida. The proposal comes as the state and nation seek ways to dig out of the economic hole caused by COVID-19.
The freshman Democratic Senator sits in the minority party once again after serving eight years in a GOP-controlled House. While Jones is seeking to gain approval for his top issues, he's also setting his sights on fighting Republicans on some of their larger agenda items.
On Friday, Jones took aim at legislation backed by Gov. Ron DeSantis (SB 90) to require mail-in voters to request ballots every election cycle. Those requests are good for two election cycles under current law. Jones argued the changes were aimed at hampering the Democratic vote, and minority voters specifically.
"We're in 2021 and we're suppressing the votes when in 2020, we saw the largest number of Black voters in this country, even in this state," Jones said. "And because they saw that, now they're trying to take that away from us."
Republicans say the new restrictions will increase ballot security.
Jones also told Florida Politics that he'll be pushing back against a GOP proposal (SB 84) to overhaul the Florida Retirement System (FRS). The bill would stop new enrollees from joining the state's pension plan and direct them to the state's existing investment plan.
Jones and his Democratic colleagues argue the proposal is a public jobs killer.
"We shouldn't be in the business of cutting the FRS system any more than we already have," Jones said. "What are we trying to do? Are we trying to defund the population of Florida? We're trying to run people out. If we continue to put forward these asinine pieces of legislation, that's what we're going to do."