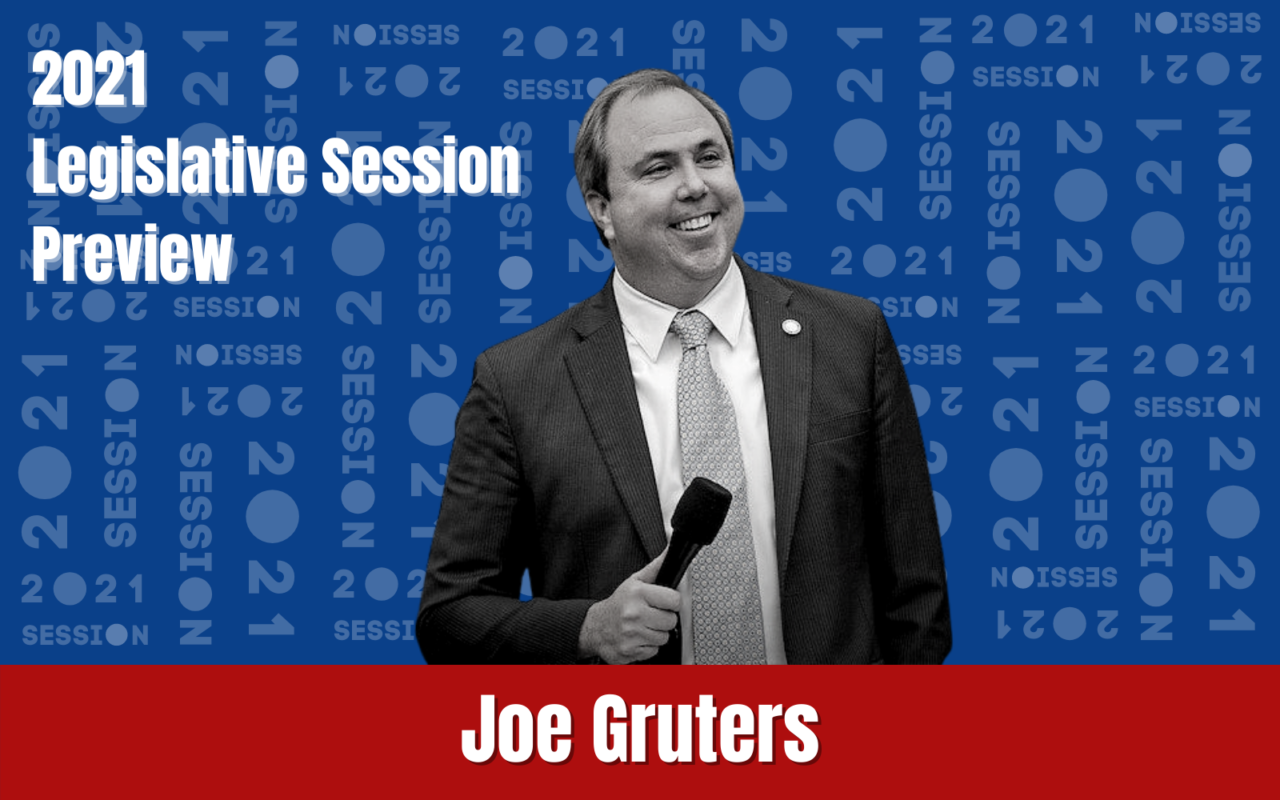 The Sarasota Republican swears he's eschewing the spotlight this year.
When Joe Gruters first moved from the House to the Senate, he felt determined to make a splash. Unlimited by a cap on the number of bills he could file, he introduced 59 pieces of legislation for that year's regular session, a number that included a ban on sanctuary cities that would become the most contentious piece of legislation passed that year.
This year, he's focused on substance, not flair. He's eschewed the types of bills likely to draw enough amendments to debate into the evening. Though there are still priorities like e-fairness and film rebates already making headlines, he laughs off suggestions any of that bears the high profile of some of his fights in the past.
If there's anywhere he's still likely to wade into controversy, Gruters expects it will be not in his role as a legislator but in his capacity as Republican Party of Florida chair and through his recent appointment by the Republican National Committee to head up party efforts on voting reform nationwide.
"It's kind of crazy when you think of what an opportunity that is," Gruters said. "For me, it's about restoring confidence with voters that our elections are safe, and secure, fair and free."
Gruters rose to state prominence largely from serving as former President Donald Trump's Florida campaign co-chair in 2016, which elevated him to state party leadership in the 2020 cycle.
That's an issue high on the mind of many Republican voters, and even some of the polling taken after the Jan. 6 insurrection in Washington, D.C. shows that as many as three quarters of Republicans still believe President Joe Biden did not win the election in November.
Don't count Gruters among them. While he has caught plenty of flak locally for helping promote a bus trip to Washington, D.C. ahead of Jan. 6, he didn't organize that trip and did not go. Rather, he was at an RNC meeting in Amelia Island where he issued a statement decrying violent demonstrations.
Now, asked about the election, he said his focus is the future.
"It's about moving forward. It's about restoring confidence after what we think went wrong," he said. "When people don't have faith in an election that has concluded, that threatens democracy."
"We need to be confident we can put in place laws and ensure it's as easy as possible to vote for all legal voters, and as hard as possible to cheat for anybody."
Gruters considered Florida a gold standard in conducting elections, with vote-by-mail allowed only by request and no ballot harvesting taking place. But when asked about proposals in the Legislature some say would make it too difficult to vote, Gruters suggests there's still plenty of room for improvement in security here.
"It's important to count all the votes by Election Day, and maybe we look at increasing days to count as more people decide to vote absentee," he said. "Maybe we look at extending early voting days for early in-person voting, which I think is the best possible thing to do. It's best for the voters personally. And when you go to vote in person, you show ID and go through that whole process."
He plans, through his position with the RNC, to promote similar measures in every state of the union.
As for ambitions beyond his current role, whether in elected office or in party politics, Gruters shrugs off questions. His many hats as a Senator, state chair and now national election integrity advocate will keep him busy for the foreseeable future.
"I'm not focused on what I'm doing a year from now, let alone two," he said.