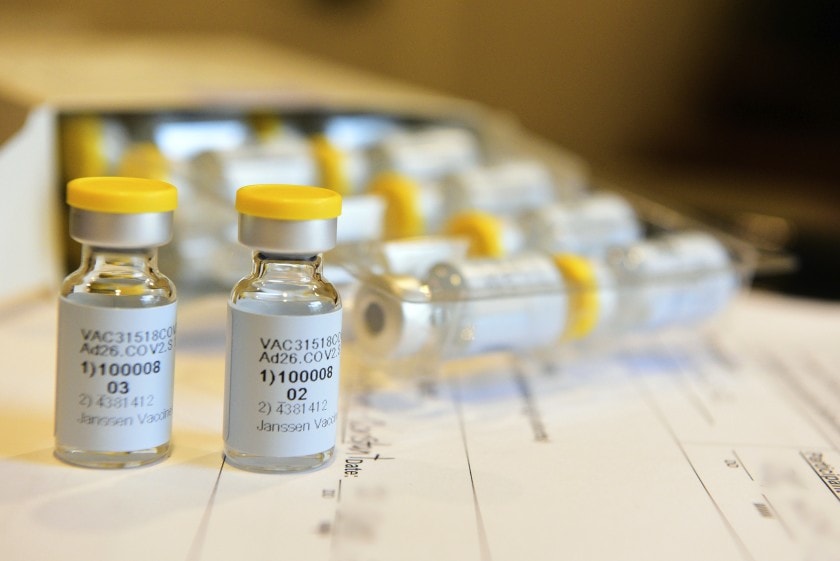 The order is still being finalized.
On the heels of the Food and Drug Administration's approval this weekend of the Johnson & Johnson vaccine, Gov. Ron DeSantis said Florida is expecting 175,000 doses of the one-shot vaccine this week. Though DeSantis noted the order has not been confirmed.
"Hopefully we will get that confirmed that we are getting J&J. We think we will, and we think it will be that 175,000," DeSantis said.
DeSantis said he will sign an Executive Order Monday to expand vaccine eligibility to sworn law enforcement officers, firefighters and school personnel aged 50 or older. DeSantis said if the shipment of J&J is 175,000 doses as expected, there will be enough vaccine for those populations, because some law enforcement and firefighters were already vaccinated in a vaccine wave that included first responders.
"We do believe that J&J is perfect for law enforcement agencies or their workforces because you don't have to worry about coming back and scheduling second appointments. You can get everyone with one shot and then you can move on," said DeSantis.
The FDA said Johnson & Johnson's vaccine offers strong protection against serious illness, hospitalizations and death. One dose was 85% protective against the most severe COVID-19 cases. In a three-continent study, protection was strong even in countries where variants of most concern are spreading.
"So that's a huge, huge plus that will absolutely save lives and reduce hospital admissions," DeSantis said. "If someone offers you the J&J my recommendation would be to take the J&J because it's an effective vaccine."
DeSantis also acknowledged vaccine distribution was down last week because of inclement weather, which delayed vaccine shipments, but he said with improved weather and the expected new shipment, he thinks the number of vaccinations will trend upward.
"I think you're going to see some pretty good numbers over the next many days," DeSantis said.
Johnson & Johnson said it expects to deliver 20 million doses to the U.S. by the end of March, and 100 million doses by summer.