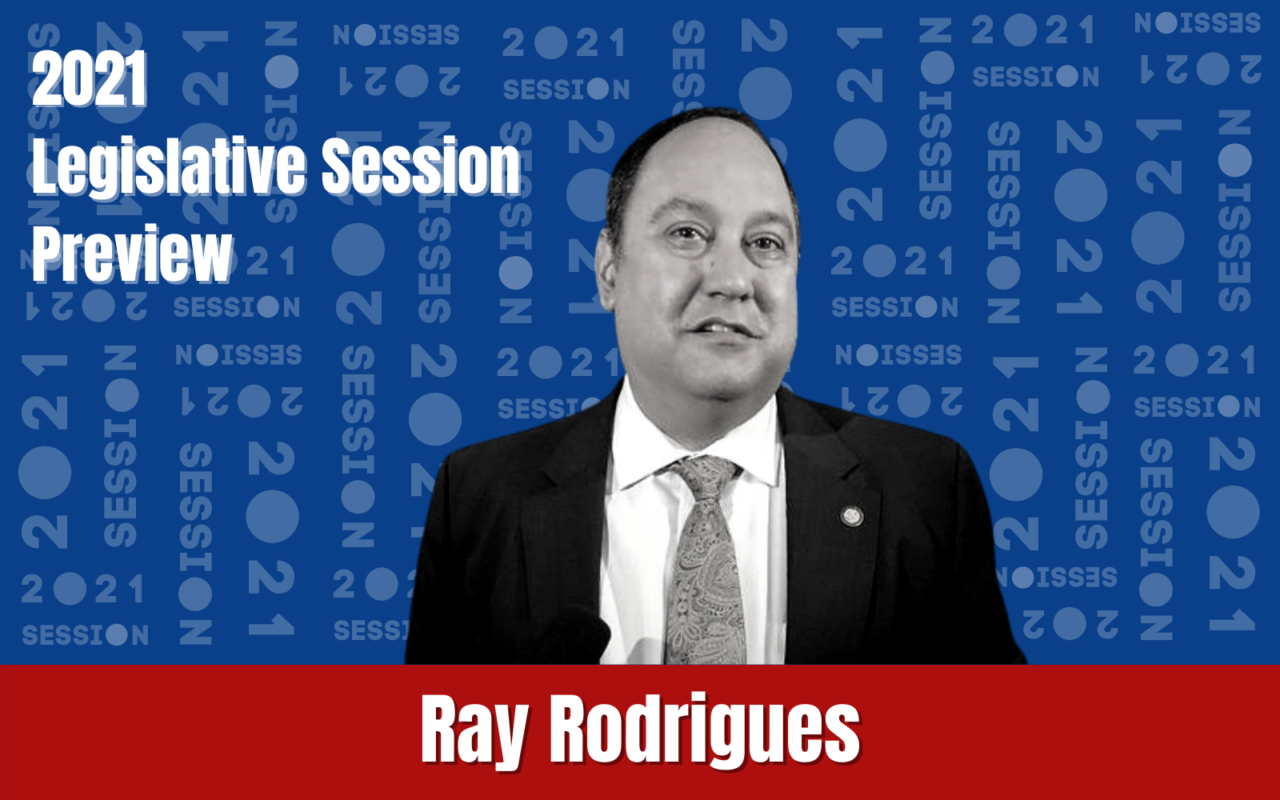 If a viewpoint diversity survey passes in the Senate, he may find out.
Sen. Ray Rodrigues said he wants to see Florida's universities as bastions of classical liberal education, just not exclusively liberalism. The Estero Republican this year brings his efforts to enact a diversity survey in the state's institutions of higher education.
It's not to weed liberals out, he insists, but to make sure students are exposed to the full spectrum of values.
"The classic liberal education is about teaching students how to think, not teaching them what to think," Rodrigues said.
He's carrying a bill (SB 264) that would call for an annual assessment of each Florida college and state university to see that a range of political philosophies has representation in the faculty. It also prevents schools from shielding students from alternative perspectives.
It's an issue that's already raised the hackles of academics for a variety of reasons. The United Faculty of Florida has expressed concerns on a number of fronts, not the least of which is that shielding students from extreme political views sometimes means shielding a campus from potential harm.
The organized opposed allowing white nationalist Richard Spencer to speak at the University of Florida, for example, because it could arouse violent conflict that posed a danger to faculty, staff, and students.
Notably, that didn't really occur, and Rodrigues argued in committee the best way to handle white supremacists on a campus is to completely ignore them.
There are other concerns as well. Rodrigues' bill originally said students could record lectures. Matthew Lata, the Florida State University representative for UFF, argued that risked the intellectual property rights of lectures themselves, ultimately the premium service schools offer students. Since then, the bill has been amended so students could record lectures for study purposes or to report wrongdoing to official channels, but can't mass distribute the content.
Still, faculty have raised concerns through the process that this ultimately will lead to potential embarrassment of teachers as students selectively edit video to make professors appear to be combative and defensive of controversial views, when, in fact, they are allowing a diversity of viewpoints over the course of an entire class.
For Rodrigues, the issue doesn't have to be combative. He notes that a viewpoint diversity survey was conducted and initiated by faculty at the University of North Carolina at Chapel Hill last year. For what it's worth, the survey found the majority of UNC students felt professors rarely brought up their own political views, and that students felt free to express themselves.
That could be found in Florida as well. Rodrigues works on a campus in his day job, at Florida Gulf Coast University in Lee County, and said he hasn't heard complaints from students there about viewpoint oppression or liberal indoctrination. He has, however, heard student accounts at political events from student Republican groups where members felt afraid to express their own views on campus.
Maybe that's legitimate. If so, Rodrigues would like something done to remedy the situation. Or maybe it's all paranoia. If that's the case, Rodrigues said survey findings will reveal Florida's higher education institutions allow the full range of views and ideas, and he plans to tout that across the nation.
He championed the issue before as a member of the Florida House, but it's always found more traction with conservatives in that chamber. A House version this year has been fast-tracked. In the long-time lawmaker's first term as a Senator, his job this year will be to get it passed in the upper chamber. So far, it's cleared the Senate Education Committee and the Appropriations Subcommittee on Education, and it's now waiting for a hearing in the Appropriations Committee proper before heading to the floor.
He notes that some viewpoint diversity surveys in other states have found concerns about an overrepresentation of liberal views. When the University of Colorado found such a thing, the school created a visiting scholar program that brought decidedly conservative thought leaders to campus for stints, and those classes proved popular.
Of note, CU Boulder in January relieved one such professor, John Eastman, of his duties after determining he "would likely be disruptive and damage the interests of the campus." That came after Eastman spoke at a rally preceding the Capitol riots in Washington, D.C.
Rodrigues, a decidedly conservative voice in the Legislature, declined to speculate on the politics of professors at Barry College when he attended school in Georgia decades ago. He stressed rather than many outside of college environments lack insight to how the atmosphere has changed. Social media, electronic communication and "cancel culture" can create a much more hostile environment for conservative students, something Florida does not want.
And he isn't saying liberal professors can't provide an excellent education.
"I just hope we can do an assessment on three things: What are the viewpoints presented? Are alternative viewpoints encouraged or discouraged? And do students feel free to express themselves?" Rodrigues said.
"It isn't, 'Can a liberal do this?' It's, 'Are faculty doing this? Are they welcoming both viewpoints?' It's just about whether multiple viewpoints are being presented."