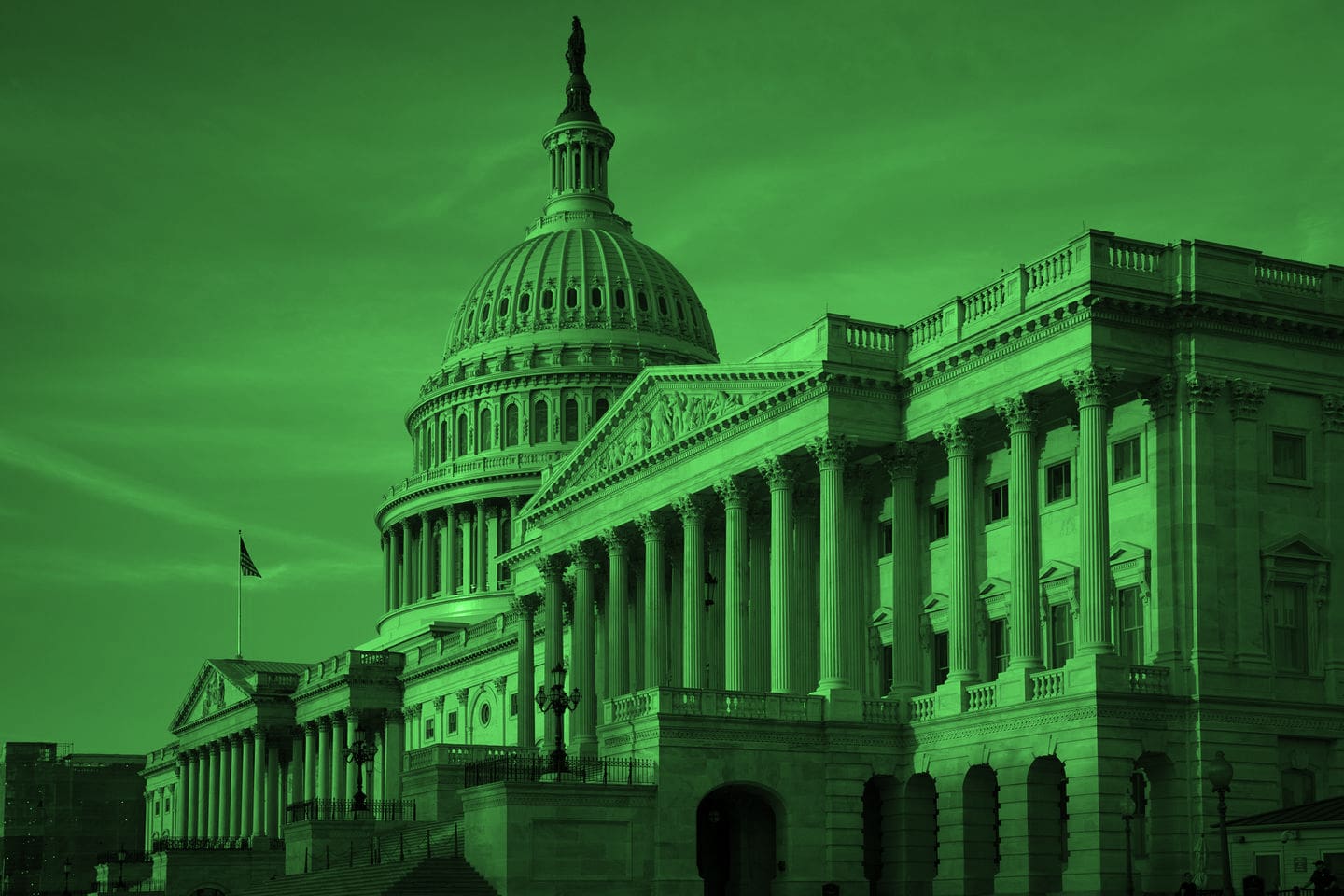 At CPAC, a good time was had by all.
CPAC Special
With the Conservative Political Action Conference in Orlando this year, Florida played an outsized role, including delegation members. Thousands of leaders came to the Sunshine State to hear party and thought leaders at the Hyatt Regency. Many Florida Republican leaders took to the main stage themselves, and others led panels and breakout sessions through the weekend.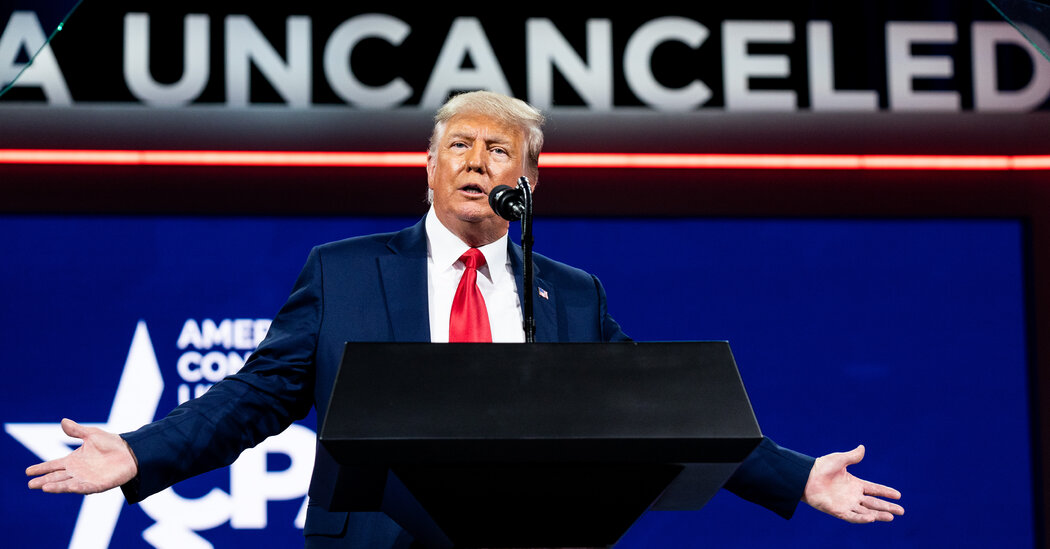 Sen. Rick Scott promised an unapologetic agenda as he leads the National Republican Senatorial Committee into the midterms. "We're going to fight for our conservative values and principles," he said in his speech, "and we're going to do it boldly, and we're not going to apologize to anyone. Why do we do it? Because it's good for every American family."
Rep. Matt Gaetz, of Fort Walton Beach, took some expected shots at corporate influence in politics while wading into cultural wars. "Look out, Mr. Potato Head, you're next," he said as he trashed 'cancel culture' while decrying a private sector company's choice to rebrand a toy.
Beyond the speeches, Rep. Greg Steube, of Sarasota, served on a panel at the breakout session "Familiarity Breeds Contempt: How Will China's Neighbors Survive" alongside geo-strategist Cleo Paskal and Japanese Conservative Union chair Hiroaki Jay Aeba.
Rep. Byron Donalds, of Naples, participated on the main stage panel titled "Amendment VIII: Cruel and Unusual Punishment: Does Tough on Crime Messaging Work on Election Day?" where he discussed the matter with Donald Trump pollster Jim McLaughlin, Deason Capital Services president Doug Deason and former North Carolina Rep. Mark Walker.
Finally, Rep. Kat Cammack, of Gainesville, represented Florida on a panel of GOP Congress members, including Virginia Rep. Ben Cline, California Rep. Tom McClintock and North Carolina Rep. Ralph Norman, where they discussed the topic "Is It Still America First? Trade Redefined."
Plenty of other Florida political leaders enjoyed roles at the event, including Attorney General Ashley Moody, former Attorney General Pam Bondi, state lawmaker Fiona McFarland and pundits with Florida ties like Dan Bongino, Charlie Kirk, and K.T. McFarland.
And of course, a particular Mar-a-Lago resident teased a return to Presidential politics, asserting "I may even decide to beat them for a third time." (Notably, Scott made clear in interviews from CPAC he does not recall the second time and Democrat Joe Biden won in November "fair and square.")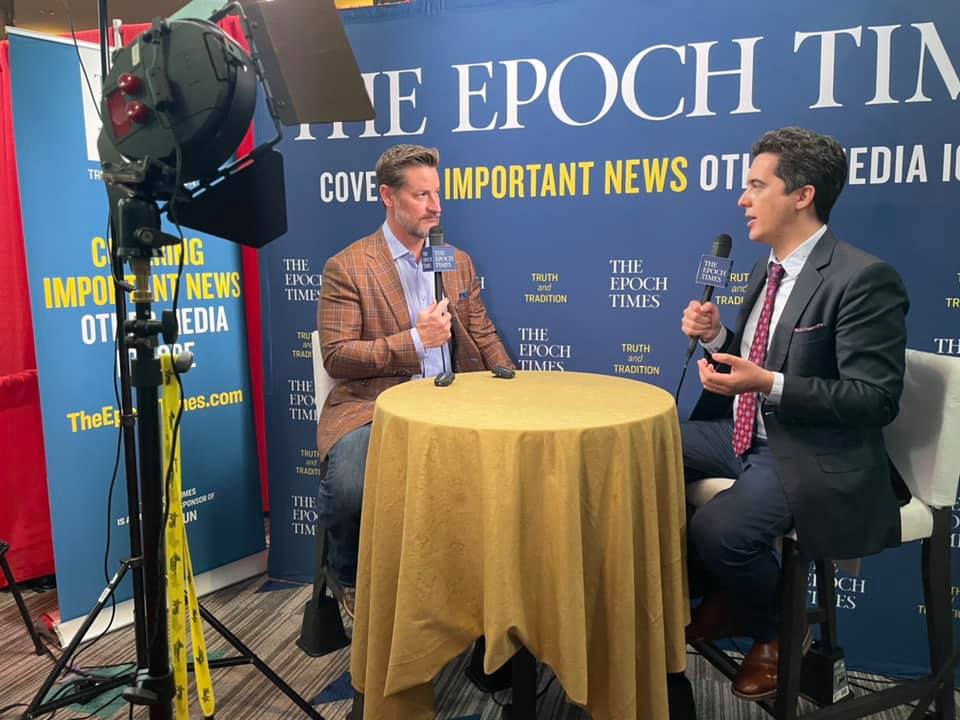 But arguably, the most prominent political winner at CPAC was a former member of Florida's delegation, Gov. Ron DeSantis. After opening the event with a red meat sizzler decrying the "failed Republican establishment." Days later, DeSantis finished second only to Trump in a straw poll about the 2024 GOP nominee for President and first with the former Republican president left out of the mix.
While a Florida crowd might have thumbed the scales a bit, it did nothing for Sens. Scott or Marco Rubio, who received scant numbers of votes in either straw poll. Regardless, it's a sign the conservative base remains behind DeSantis as he prepares for his reelection campaign in 2022.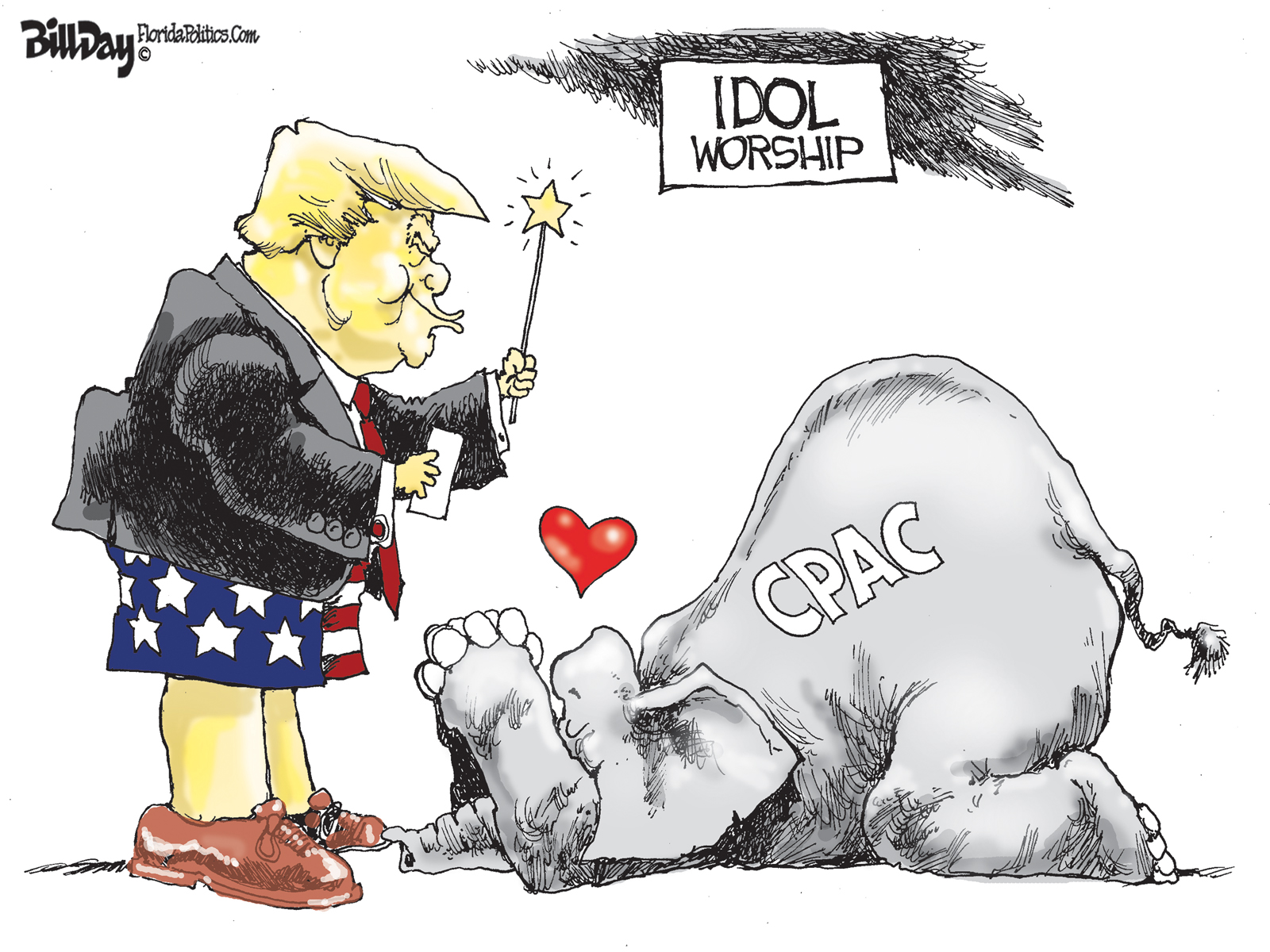 Pressing for press diversity
Rubio doesn't want you consuming news only from the national press based in New York — not that readers of Delegation need to be told. Florida's senior Senator reintroduced a resolution calling for greater media diversity, sponsored with Nevada Democratic Sen. Jacky Rosen.
"Throughout my career, I have had the pleasure of working with local media outlets across the state of Florida," Rubio said. "These outlets are ingrained in our communities, offering unique and important insight. We must continue to support small, diverse media outlets that are instrumental in preserving local culture and serve as an invaluable resource for our communities."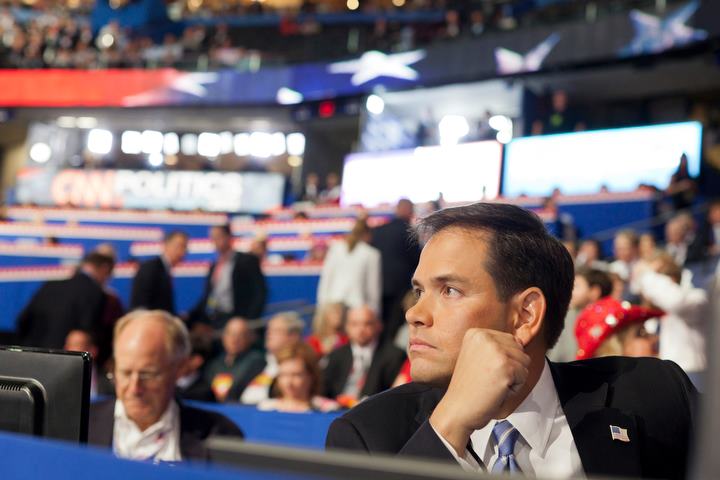 The resolution stresses diversity across several areas, from racial minority participation in local news teams to having reporters based in various communities.
"An informed and engaged electorate is critical to a vibrant democracy that is deeply rooted in our laws of free speech and underpins the virtues on which we established our Constitution," the resolution reads. "… Having independent, diverse, and local media that provide exposure to a broad range of viewpoints, along with the ability to contribute to political discourse, is central to sustaining informed engagement."
Rosen said that's especially important considering the challenges brought by the COVID-19 pandemic to communities across the nation.
 "Especially now, as we battle the coronavirus pandemic, it is more important than ever for our communities to have access to a strong and diverse media that properly reflects and reports on the challenges that all communities are facing," she said. "We must make an effort to ensure that our newsrooms, production offices, and media boardrooms are reflective of America's diversity. I'm proud to help lead this important resolution that takes steps toward building a more diverse media landscape."
Baby food booed
Will someone think about the babies? Scott on Monday called on the Food and Drug Administration to investigate reports of toxin-riddled baby food on U.S. grocery shelves. The House Oversight Subcommittee on Economic and Consumer Policy released findings last week that some of the nation's most popular infant grubs from makers like Gerber and Sprout contain significant arsenic cadmium, lead and mercury.
"Perhaps most alarming was that manufacturers might be knowingly selling tainted baby food to unsuspecting parents that are trying to do everything they can to provide for and nourish their children," Scott wrote in a letter to Acting FDA Commissioner Janet Woodcock. "This is about the safety of the most vulnerable among us, and these dangerous practices by food makers must end now. It is my hope that every company works with the FDA and complies with efforts to make their products safe for consumption."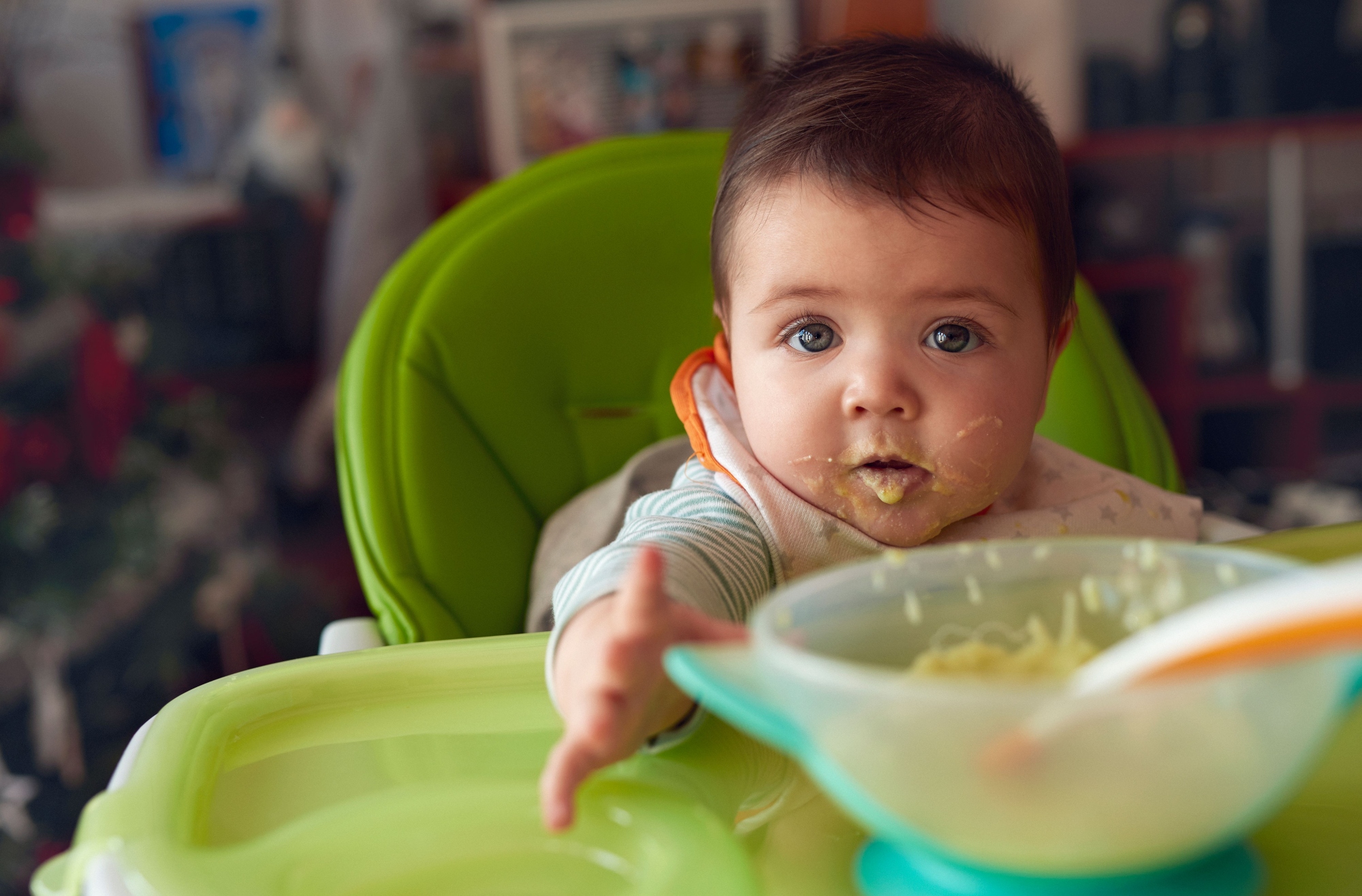 More than just the toxic elements' presence, Scott wants answers on how the FDA inspects baby foods and what penalties are in place when food producers fail inspections. He noted a Health Babies Bright Futures report released in 2019 found similar problems as those uncovered in the recent House investigation, even though researchers inspected products years prior.
"What steps can the FDA take to empower parents to make informed decisions about the health and safety of baby food?" Scott wrote.
Whether policy changes come from the recent food revelations may depend on what answers Scott gets back, but it's safe to say efforts to stop dangerous food from entering the mouths of babes will find bipartisan support.
2A appeal
Panhandle Republican Gaetz suggested this weekend that those concerned with liberty shouldn't bother calling Congress for a while. Appearing on Fox News host Jeanine Pirro's show, "Justice," the Congressman on Saturday said states would need to defend against federal overreach in the Joe Biden years.
"When it comes to the preservation of our rights, we're going to have to look more to our leaders at the state level to stand up and fight for our liberty because nothing good is going to come out of Washington, D.C., under [the] unified control of the government by Democrats," Gaetz said.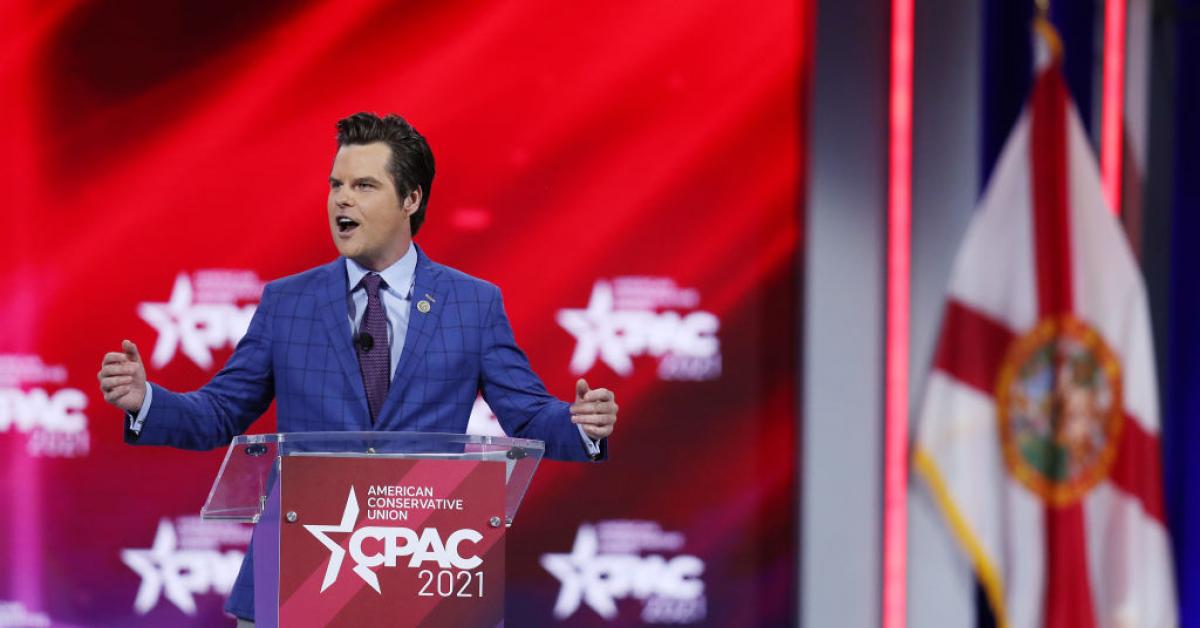 Gaetz remains close political allies with Gov. DeSantis in his state and led the Governor's transition team.
Specifically, Gaetz said states must lead the way on Second Amendment issues specifically, suggesting to nullify laws blocking any gun rights infringement. "Unfortunately, the gun control legislation moving through the United States Congress right now impairs the rights of our citizens," Gaetz said. "It takes away their individual agency. It makes it more likely that the Biden administration will have the tools for [the] confiscation of firearms. And so, I hope that we make the case out in the country [and] we put pressure on Democrats, particularly in the Senate, to stand against the Biden gun control."
Storm season sooner?
Florida's hurricane season already lasts half the year, but is that enough? Winter Park Democrat Stephanie Murphy said June 1 isn't early to start prepping for storms, and it seems the National Hurricane Center is listening. The federal entity will begin issuing Tropical Weather Outlooks as soon as May 15 this year, officials there told NPR.
It's a change in procedure Murphy called for last year when two tropical storms, Arthur and Bertha, made landfall in the U.S. before storm season even started.
"Last year, I asked [the National Oceanic and Atmospheric Administration] to update the June-to-Nov. hurricane season, since Florida and other states [have] been hit by numerous tropical storms in May in recent years," she tweeted Monday. "Thrilled experts are examining whether to move the official start date of hurricane season to May 15."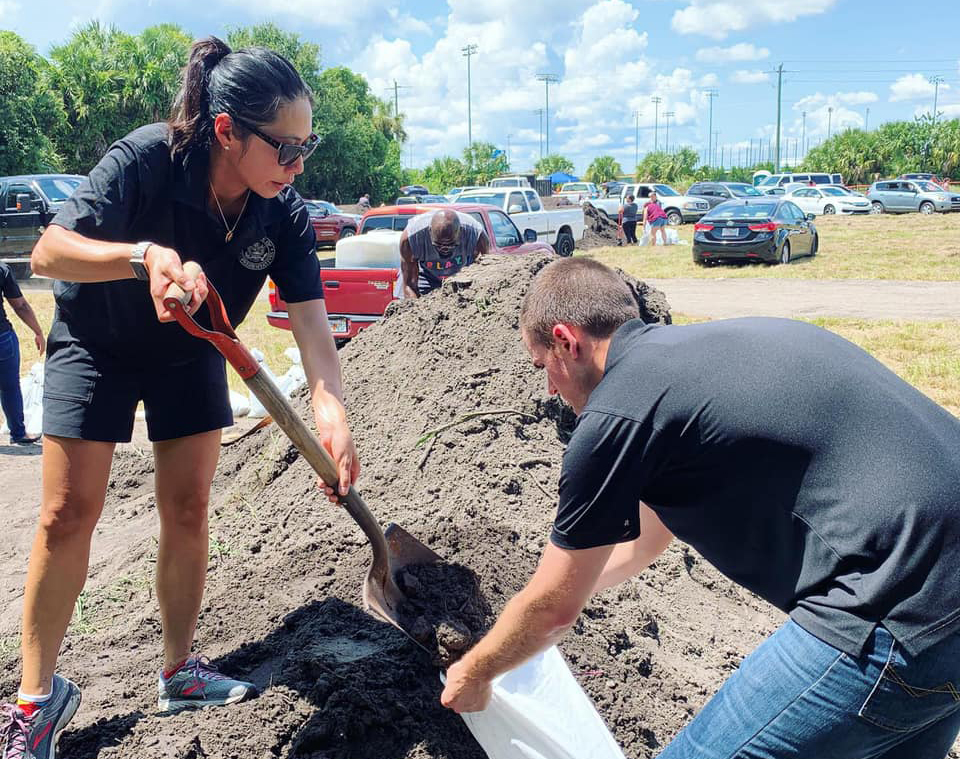 The shift isn't just a day on the calendar. Preparing early means more closely watching weather patterns and rushing less when developments occur. In 2020, 36 special weather outlooks had to be ready before hurricane season formally began. Technically, the beginning of the season still begins in June, as it has since the 1960s. But this could mark the first step in officially recognizing global weather patterns shifted a bit in the last 60 years.
Targeting blues
A conservative group just fired out attack ads on Pinellas Democrat Charlie Crist and Murphy over their votes on the latest coronavirus relief bill. The Washington-based advocacy group started running digital ads in 15 districts nationwide, with Florida's two most vulnerable blue districts making the cut.
The ads will show pix of the incumbents and messaging listing out various funding in the $1.9-trillion package directed at industries with a less direct connection to the COVID-19 crisis.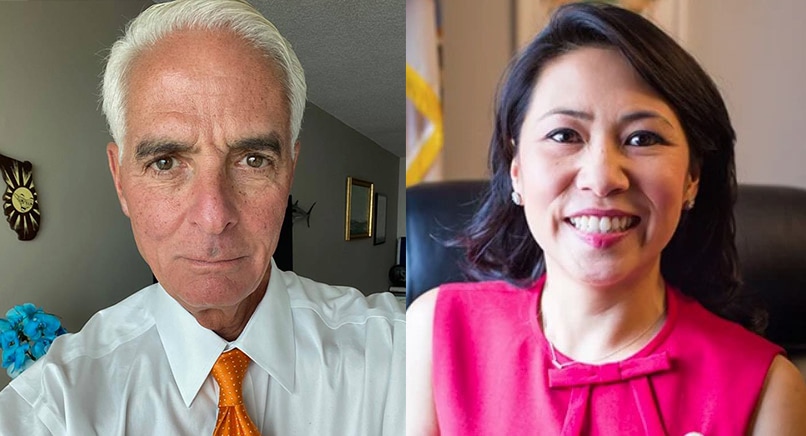 "This bill is nothing more than a shameful attempt to shovel public funds to the campaign coffers of corrupt Washington liberals," said AAN President Dan Conston. "Especially in a time of unparalleled health and economic crisis, public funds should be used to help end the suffering of this pandemic — not to help Washington politicians get reelected."
The latest volley from the right comes after the National Republican Congressional Committee announced it would target Crist and Murphy. Both won their seats by beating Republican incumbents, with Crist taking down David Jolly and Murphy besting John Mica in 2016. Of course, Murphy has sent various hints she may be reaching for a promotion and running for Senate in 2022.
The delegation notably broke entirely along party lines on the latest COVID-19 relief package, with Democrats across the board defending the action and Republicans dismissing it as wasteful and unfocused.
Defending public defenders
Orlando Democrat Val Demings and Boca Raton Democrat Ted Deutch co-sponsored legislation creating a $250 million fund to help support public defenders. The duo points to the enormous caseloads of those often-overworked attorneys, making it difficult to represent each client in their respective criminal cases effectively.
"It is getting more and more difficult for our justice system to ensure that every American accused of a crime is guaranteed their constitutional right to counsel," Deutch said. "That's because public defender offices across the country are severely under-resourced and struggling with overwhelming caseloads."
The Democratically-backed bill would add money to fund those public defenders. Another $5 million would go toward nonprofits and government organizations to help train those lawyers as well.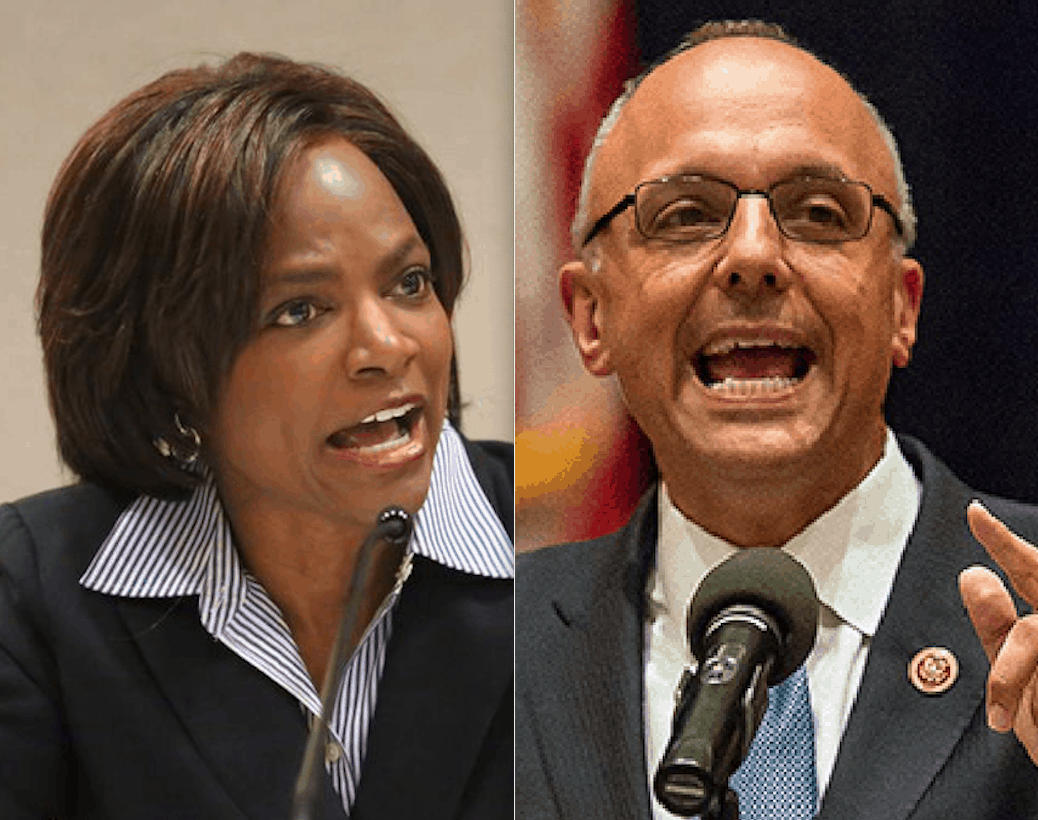 The measure is titled the Ensuring Quality Access to Legal Defense (EQUAL Defense) Act. Demings and Deutch argued an inadequate public defender system disproportionately hurts the poor, who can't rely on high-powered defense attorneys.
"Fair access to legal counsel is critical to addressing racial and economic inequities," Demings said. "Every American, not just the rich or well-connected, must be able to find equal justice under the law. I'm proud to co-sponsor the EQUAL Defense Act as we work to erase the inequities that prevent access to true justice."
Added Deutch, "Unfortunately, the ripple effect means many lower-income Americans are not afforded the opportunity for a fair trial and due process. Congress must fix our justice system to ensure it is fair and works as it should by supporting local defender offices."
The two Florida lawmakers partnered as co-sponsors with Democratic colleagues Madeleine Dean of Pennsylvania, Sheila Jackson Lee of Texas, Grace Meng of New York and Bobby Scott of Virginia.
Bailing out schools
While lawmakers in Washington passed their coronavirus relief package, Democrats in the delegation urged the Florida Legislature to put state money into the schools immediately. Tampa Democrat Kathy Castor, Hollywood Democrat Frederica Wilson and West Palm Beach Democrat Lois Frankel led a letter calling on the state government to distribute $3.1 billion in aid immediately; Congress already approved it and has been available since January.
"The impacts of the COVID-19 pandemic and the delays in receiving federal emergency aid have created budget pressures on all Florida school districts," the letter reads. "Florida schools are facing extensive unexpected costs as a direct result of the public health crisis. Across the state of Florida, school districts are contemplating how to address learning losses, and some are considering drastic cuts that would prove harmful to our students and state in the long run. Withholding federal emergency aid likely will increase the negative impact on our school districts, eventually costing taxpayers more money or leading to additional budget harm."

The letter was directed to Gov. DeSantis, state Senate President Wilton Simpson, state Speaker Chris Sprowls and Florida Education Commissioner Richard Corcoran.
It denoted how several school districts were awaiting money already approved in past COVID-19 relief, as well as in the just-passed American Rescue Plan. That's big money in some of Florida's largest districts. The newest package, the American Rescue Plan, includes $1.1 billion for the Miami-Dade School District alone and $7.4 billion for the state schools.
"Federal emergency aid is intended to support our students and educators immediately without unnecessary bureaucratic hurdles," the letter reads. "Therefore, we urge you to expedite the transfer of federal emergency education funds to our local school districts, put the needs of our families and students first, and work with us on the next round of emergency aid,"
This correspondence comes on the heels of Castor sending an inquiry to DeSantis about the Hillsborough schools in particularly demanding to know why some $22 million approved in the COVID Relief Package for the Hillsborough County Schools hasn't already been spent.
Vaccinating vets
Representing one of the most senior- and veteran-rich districts in the nation, Sarasota Republican Vern Buchanan said more needs to be done to get COVID-19 vaccines into the arms of America's aging warriors. He co-sponsored the VA Vaccine Act in the House to expand VA hospitals' access nationwide to provide doses to its qualifying patients. It's bipartisan legislation, introduced by California Democrat Mark Takano and Illinois Republican Mike Bost.
The Congressman said he'd heard too many anecdotes from constituents having trouble getting shots. That includes a 95-year-old in his district, James Stillwell, who lives with a pacemaker. The World War II veteran hasn't registered previously to receive Department of Veterans Affairs services, so the federal agency won't allow him to get a shot through them now. The same goes for his wife Norma, who is 85. Both qualify in Florida for vaccines available to anyone age 65 and older.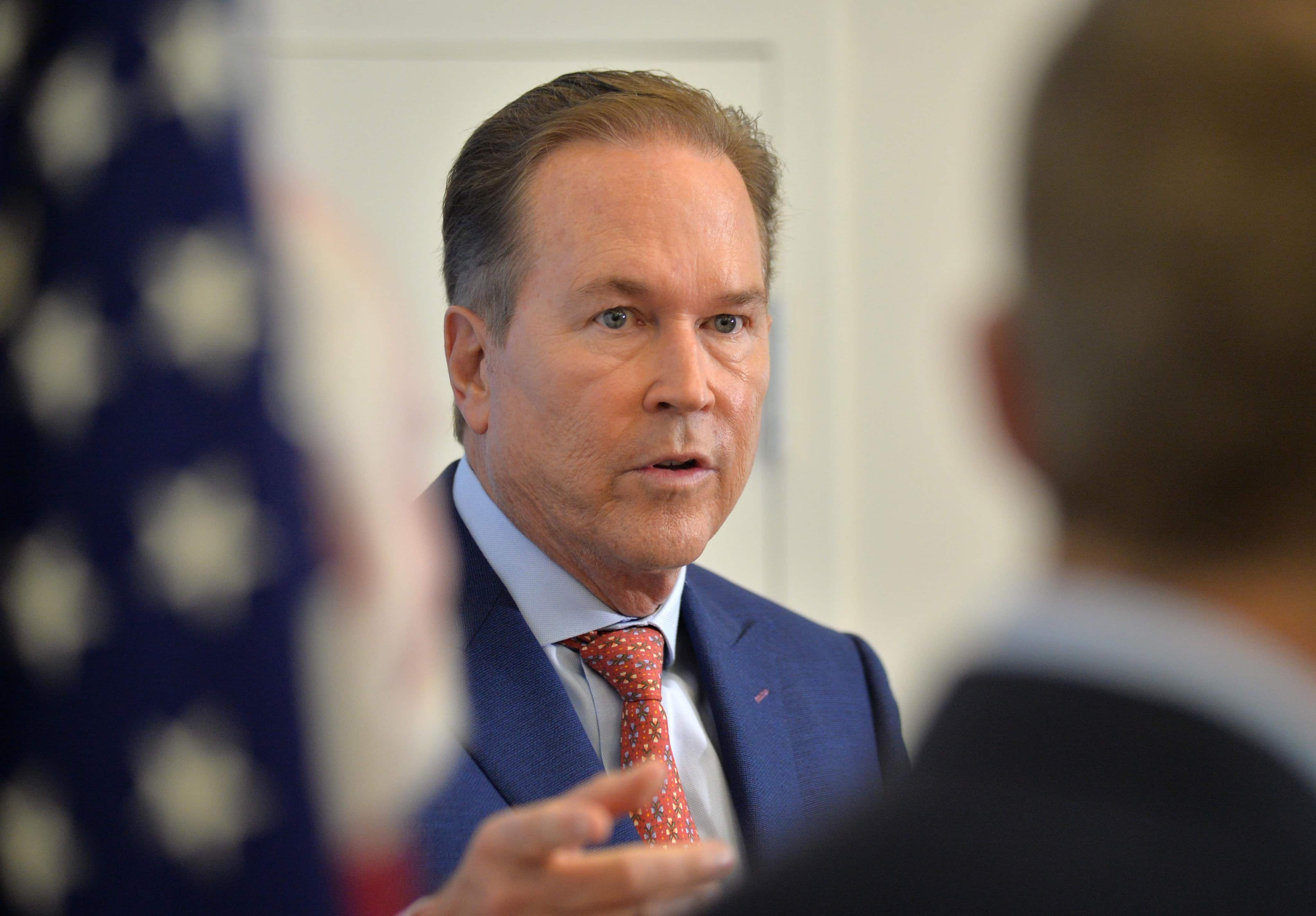 "It's a national disgrace and unacceptable that aging veterans with health conditions are being turned away and denied the vaccine because of a loophole in VA rules," Buchanan said. "We have 70,000 veterans in our region, and many are not enrolled in the VA health care system."
Buchanan noted several veterans' groups in Florida's 16th Congressional District have also endorsed the legislation. That includes the Sarasota County Veterans Commission, Veterans for Common Sense and the Manatee Veterans Council.
The Stillwell family made clear they see vaccine access as a necessity. "This would be a godsend for us," Norma Stillwell said. "I think my husband certainly deserves it, having served in World War II with distinction."
Call for investigation
Florida Agriculture Commissioner Nikki Fried on Monday called for an investigation by Congress into how Florida has distributed its federal allotments of vaccines. She wrote a letter to Rep. James Clyburn, chair of the House Select Subcommittee on the Coronavirus Crisis, and Rep. Steve Scalise, the committee's ranking member, asking for scrutiny of alleged political corruption.
In particular, she referenced a pop-up vaccine clinic set up in Lakewood Ranch earlier this month. Gov. DeSantis' administration worked through developer Rex Jensen and made 3,000 vaccinations available to those in two wealthy ZIP codes.
"Earlier this month, a 'pop-up' vaccine distribution occurred in two affluent ZIP codes after 'DeSantis … quietly contacted a campaign donor, a real estate developer whose company built Lakewood Ranch, a mostly Republican, mainly White master-planned community in Manatee County,'" Fried's letter reads. "The distribution included a 'VIP list' for vaccine access arranged by a local official and political ally of Gov. DeSantis, now under investigation for potential abuse of power. Since then, additional incidents have been uncovered."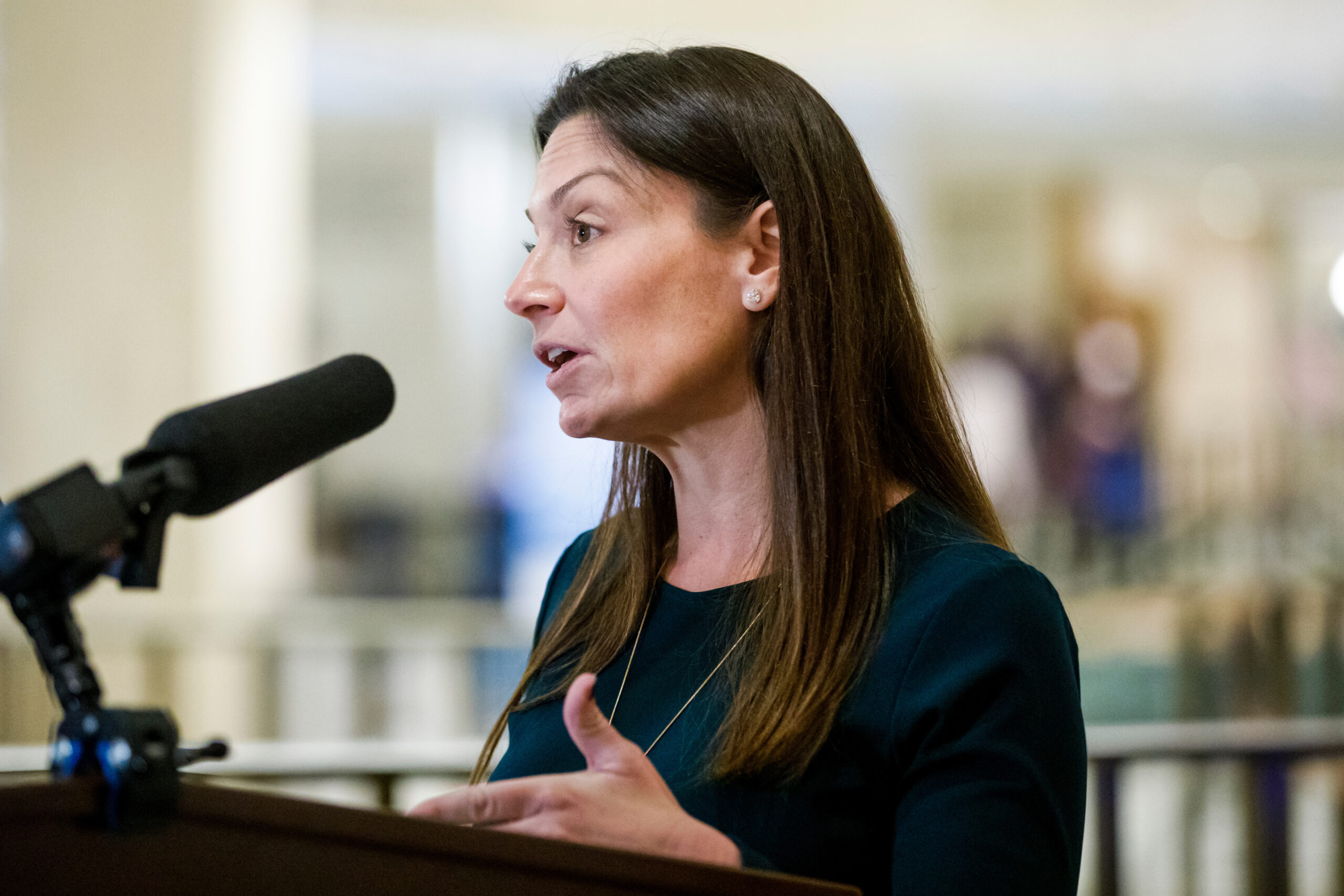 Fried alleged other allegations that have since arisen in reporting in the Sarasota Herald-Tribune about other sites set up through political donors to DeSantis.
"A 'pop-up' vaccination at an upscale community occurred in Sarasota County, tied to a real estate developer who 'gave $25,000 to the Governor's political committee and served on his transition team' and who said that 'he was contacted by DeSantis to help.' An additional Charlotte County 'pop-up' vaccine distribution occurred 'in a gated country club community where some homes are priced at more than $1 million' tied to the same developer," Fried wrote. Now she'd like the federal government to scrutinize what occurred.
But for Republican Scalise's part, there's little appetite to dig further. "Now Dems want Congress to investigate Gov. Ron DeSantis, who handled the pandemic and vaccine distribution better than any blue state Governor," he tweeted. "THIS is their focus? Not investigating [New York Gov. Andrew] Cuomo's handling of nursing homes or vaccine distribution? What a joke."
Trump fatigue
One former member of the Delegation made clear in a national op-ed he's not happy with the direction of the Republican Party. Naples Republican Francis Rooney, who just wrapped up two terms in the House in January, wrote to readers of The Hill the GOP can't be a "cult of personality."
"To win elections over the long-term and ensure that the Republican Party is successful, we must turn away from protectionism, nativism and isolationism — which is to turn away from the message espoused by Donald Trump," Rooney wrote.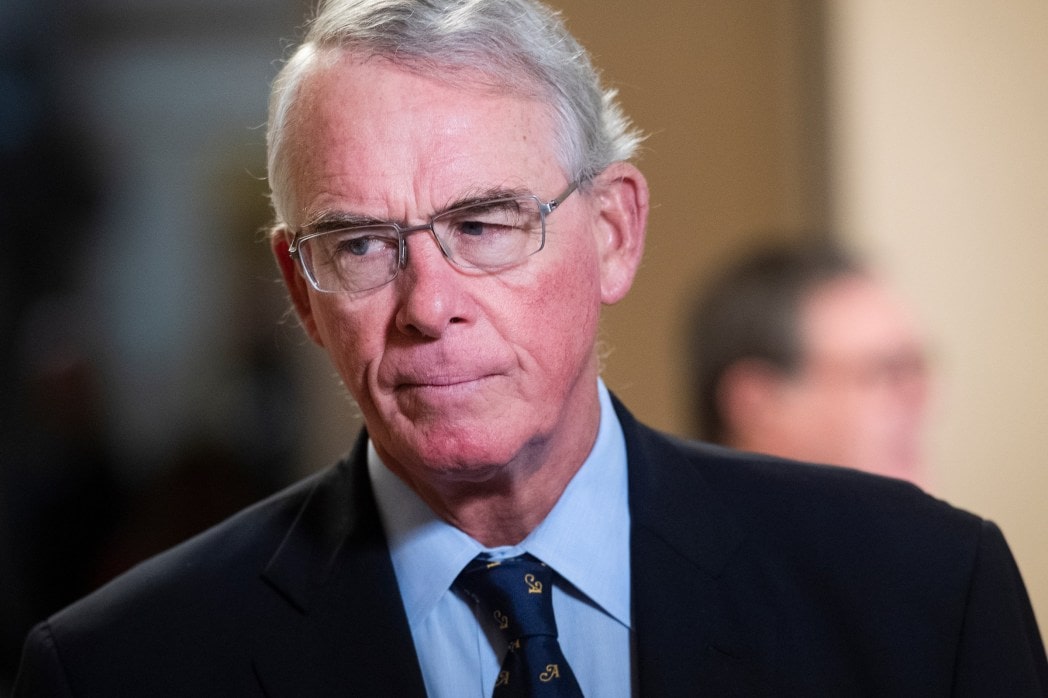 It's one more sign Rooney has grown tired of rank fidelity to the former President. But publishing hours after a CPAC poll showed 55% of attendees want Trump to run for President in 2024; it's unclear how large a section of the party Rooney represents. He notably announced his retirement shortly after becoming one of few Republicans in Congress to support Trump's continued investigation before his first impeachment. However, he ultimately voted against any articles against the President.
This also isn't the first time Rooney has commented on Trump. In mid-November, when Trump was still challenging the presidential election results in court, Rooney wrote another op-ed in The Hill urging the President to concede. But as Trump's speech at CPAC confirmed, that's not something the former President is ready to do even a month and a half after vacating the White House.
More Scott vets at NRSC
Another veteran from Sen. Scott's staff just took a job at the NRSC. Juan Arias, most recently Scott's traveling press secretary, will now be the Hispanic press secretary for Senate Republicans' campaign arm. Arias previously worked for Scott during his own Senate campaign and when the Naples Republican still served as Florida's Governor.
The communication pro is just the latest Scott alum to move into the NRSC offices after Scott was picked to chair campaign efforts nationwide heading into the 2022 midterms.
Arias' move was announced at the same time as other NRSC hires. Previously with conservative ops research firm America Rising, Ryan Powers came on as the NRSC's research director. Lizzie Litzow, formerly a press secretary and senior adviser at FEMA, was hired as the NRSC's deputy communications director.
"The NRSC is full of strong, aggressive, talented individuals, and our Research and Communications Departments are no exception," said Scott in a statement of the press shop hires. "Republican Senate candidates will be able to compete — and win — with the help of these talented individuals who will work tirelessly to highlight the flaws in the Democratic fields as well as highlight the successes of Republicans' pro-growth, pro-job and pro-family agenda. The NRSC has a strong and aggressive team that will play an integral role in winning back the Senate in 2022."
Moving to K Street
A chief of staff for Tallahassee Democrat Al Lawson just moved into the lobbying corps. Tola Thompson joined Ballard Partners' Washington, D.C. office.
Thompson worked on the hill for more than a decade, including for two members of the Congressional Black Caucus. Before Lawson, Thompson worked years ago for Miami-Dade Democrat Carrie Meek, one of the first Black members of Congress elected from Florida since Reconstruction. Meek worked on the Appropriations Committee during her tenure, so Thompson brings insights into the process of securing federal spending.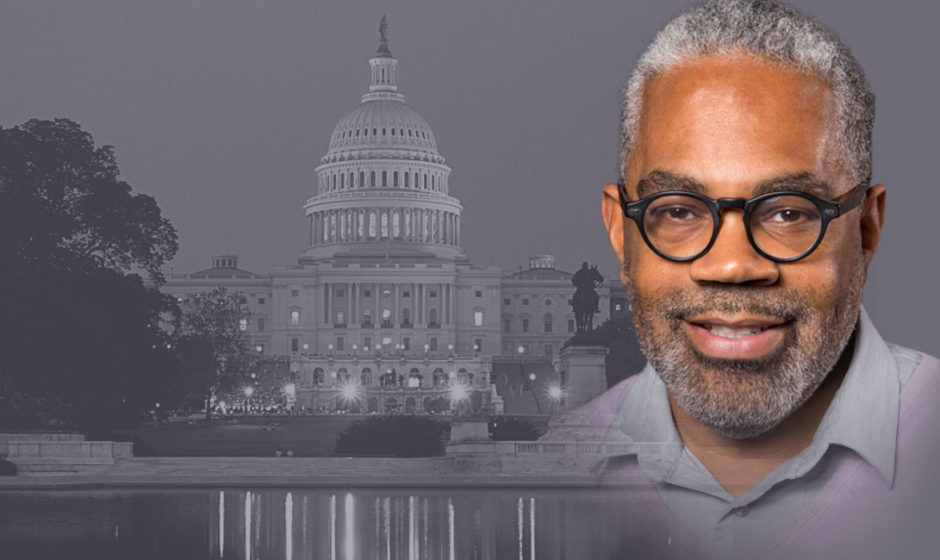 "Tola's extensive experience in the U.S. House of Representatives will further strengthen our firm's substantial Congressional practice," said Brian Ballard, Ballard Partners founder and president. "We are proud to have Tola join our exceptional team of professionals and are eager to share his unique perspective with our clients."
Thompson, previously an assistant vice president and director of government relations for Florida A&M University, knows the advocacy game and the intricacies of the Capitol. He's also worked with press and government partners from Washington to Jacksonville to Miami. "I am delighted to join Ballard Partners and to be working with Brian and his outstanding team in Washington," Thompson said.
On this day
March 2, 1867 — "The First Reconstruction Act is passed" via The History Engine — Also known as the Military Reconstruction Act, the legislation passed into law over President Andrew Johnson's veto. The act applied to all the ex-Confederate states in the South, except Tennessee. It split the states into five military districts, each under the control of a Northern General whose responsibility was to protect life and property. It also demanded the need for new state delegates and constitutions, the 14th Amendment's ratification, and the provision of equal rights for each citizen. The most radical aspect of the Act was the enfranchisement of all citizens, except ex-Confederates, and so provided for the coming of Black suffrage.
March 2, 1877 — "Electoral Commission declares election for Rutherford B. Hayes" via the Constitution Center — After Election Day in 1876, Democrat Samuel Tilden was one electoral vote short of winning the election and well ahead in the popular vote. However, four states — Florida, Louisiana, South Carolina, and Oregon — had problems with their electoral votes' slates. A joint session of Congress declared Hayes as the next President of the United States. During deliberations that started the previous day, House Speaker Samuel Randall, a Tilden supporter, defeated filibuster efforts from his fellow Democrats. At one point during vocal protests on the House floor, Randall admonished the protesting Democrats. Chief Justice Morrison Waite swore in Hayes the next day in private.
___
Delegation is published by Peter Schorsch and compiled by Jacob Ogles, with contributions by Ryan Nicol.