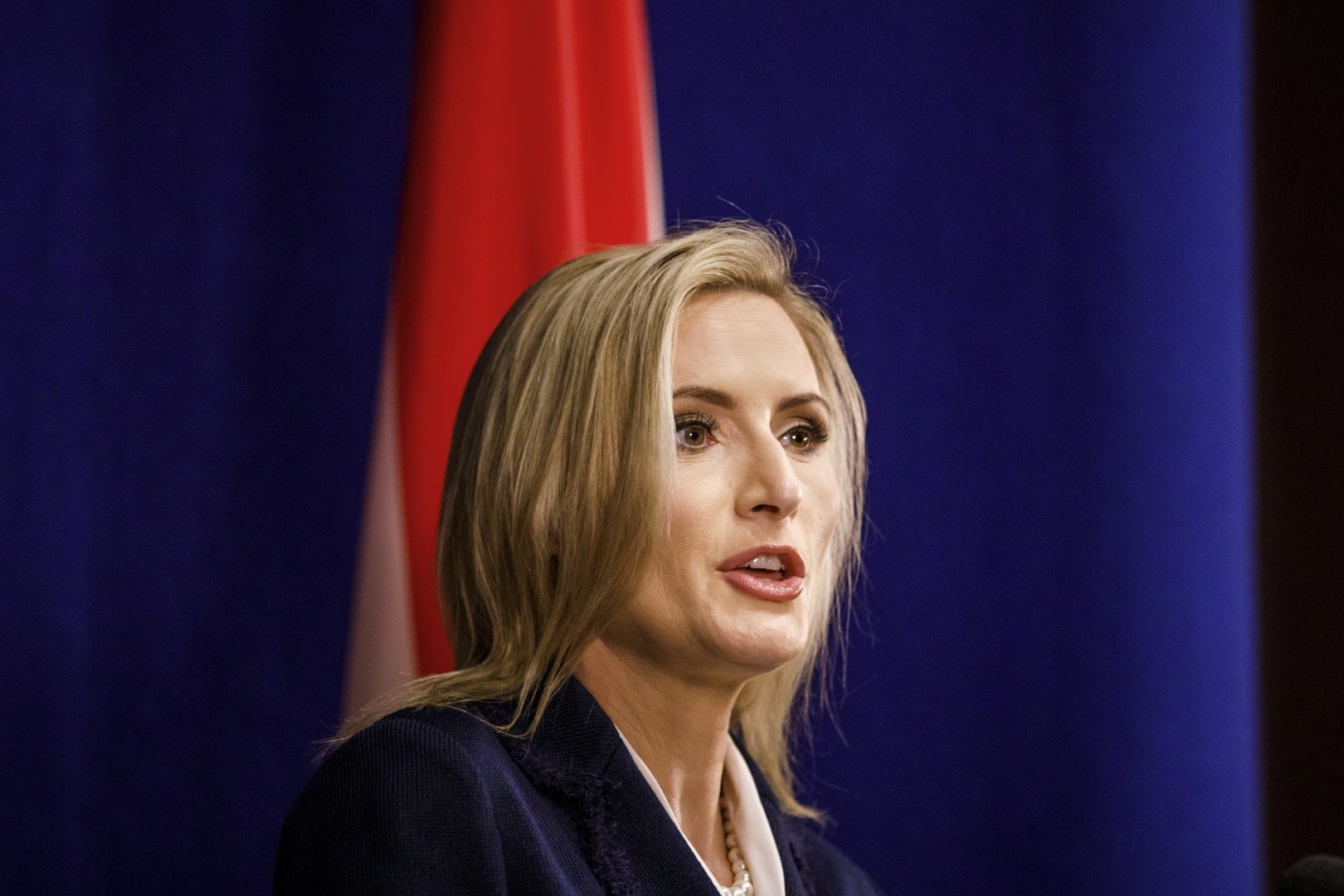 Secretary of State Laurel Lee, Sen. Kathleen Passidomo and Rep. Paul Renner join the commission.
The Republican State Leadership Committee added a slate of state lawmakers and secretaries of state to its Commission on Election Integrity, including a trio of top Florida officials.
The goal of the commission, ostensibly, is to "restore the American people's confidence in the integrity of their free and fair elections." While Republicans have questioned the outcome of the 2020 presidential election and alleged widespread voter fraud, no evidence has been produced to legitimize their claims.
Nevertheless, the accusations have shaken the public's confidence in elections — a recent poll conducted by The Associated Press found that about a third of Americans, including two-thirds of Republicans, believe President Joe Biden was not legitimately elected.
"Restoring the public's trust in our democracy may be a national debate right now, but the Constitution makes clear that improvements to our election laws need to be enacted by state leaders," said RSLC President Dee Duncan.
"We have assembled a group of strong leaders who offer a variety of perspectives on the best policies to make it easier to vote and harder to cheat, and we look forward to continuing to serve as a hub of communication for them as they guide their colleagues across the country on how to tailor critical reforms to their respective states.
"While state Democrats defer to the radical federal legislative changes being pushed by liberals in Washington that will do irreparable damage to our elections, state Republicans are leading on this issue and are focused on producing commonsense results for the American people," he concluded.
The aforementioned strong leaders include three Sunshine State Republicans: Secretary of State Laurel Lee, Naples Sen. Kathleen Passidomo and Palm Coast Rep. Paul Renner. Passidomo and Renner are set to take the gavel in their respective chambers following the 2022 elections.
The Commission on Election Integrity is advancing its restoration effort by looking at state-level election rules and identifying those that "increase voter access and participation without sacrificing security, accountability, and transparency."
Policies deemed favorable in one state will likely be proposed in state legislatures across the country.
Florida rules have a chance to shine. The state was a notable exclusion to former President Donald Trump's rants on mail balloting and, given the healthy margins Republicans achieved on Election Day, the Florida framework has been spared post-election shade from the now ex-President and his allies.
In all, 4.9 million Floridians voted by mail in the 2020 General Election, which equates to about 44% of 11.13 million ballots cast.
A full list of new RSLC Commission on Election Integrity committee members is below.
Secretaries of State:
— Alabama Secretary of State John Merrill (co-chair)
— Florida Secretary of State Laurel Lee
— Kentucky Secretary of State Michael Adams
— Tennessee Secretary of State Tre Hargett
— Washington Secretary of State Kim Wyman
State legislators:
— Michigan Sen. Ruth Johnson (co-chair)
— Arizona Senate President Karen Fann
— Florida Senate Rules Committee Chair Kathleen Passidomo
— Florida House Rules Committee Chairman Paul Renner
— Georgia Senate Majority Caucus Chairman John Kennedy
— Georgia House Republican Whip Trey Kelley
— Georgia Rep. Bruce Williamson
— Hawaii Rep. Val Okimoto
— Illinois House Republican Leader Jim Durkin
— Indiana Speaker of the House Todd Huston
— Iowa Senate Majority Leader Jack Whitver
— Iowa Speaker of the House Pat Grassley
— Kentucky Senate President Robert Stivers
— Louisiana Senate Majority Leader Sharon Hewitt
— Maryland House Republican Leader Nic Kipke
— Maryland House Republican Whip Kathy Szeliga
— Michigan Senate Majority Leader Mike Shirkey
— Minnesota House Deputy Republican Leader Anne Neu Brindley
— Minnesota House Republican Leader Kurt Daudt
— Mississippi Speaker of the House Phil Gunn
— New Hampshire Sen. Regina Birdsell
— New Jersey Sen. Mike Testa
— New Mexico Rep. Kelly Fajardo
— Nevada Sen. Ben Kieckhefer
— North Carolina Senate President Phil Berger
— North Carolina Speaker of the House Tim Moore
— Ohio Senate President Pro Tem Jay Hottinger
— Ohio Speaker of the House Bob Cupp
— Oregon House Republican Leader Christine Drazen
— Pennsylvania Senate President Jake Corman
— Pennsylvania Speaker of the House Bryan Cutler
— Washington House Republican Leader JT Wilcox
— Wisconsin Sen. Duey Stroebel
— Virginia Senate Republican Caucus Chairman Ryan McDougle
— Virginia Sen. Jen Kiggans
— Virginia House Republican Leader Todd Gilbert