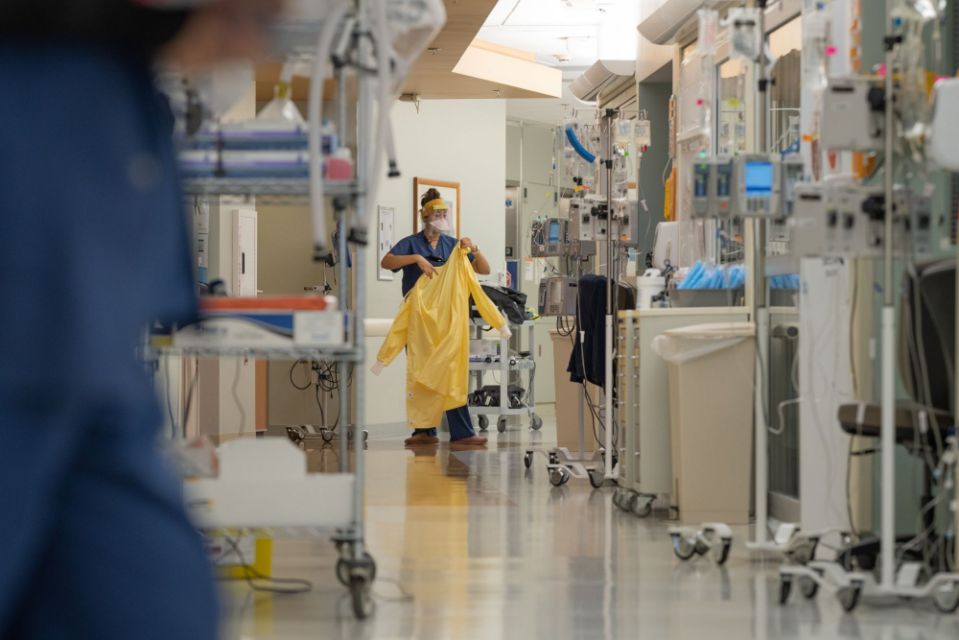 Critics are worried about how it could affect individuals with mental health or substance abuse issues.
Rep. Traci Koster has filed a House proposal that seeks to provide health care personnel added protection by creating stiffer penalties for individuals who assault them while on duty.
The bill, HB 1625, would add hospital personnel to a list of protected professions that carry stiffer penalties for assault while on the job. The list currently includes law enforcement officers, firefighters, emergency medical care providers, public transit employees or agents and other specified officers.
The legislation would enhance criminal penalties for individuals who "knowingly" commit assault or battery upon hospital personnel, raising an assault charge from a second-degree misdemeanor to a first-degree misdemeanor. In the case of battery, it would raise the charge from a first-degree misdemeanor to a third-degree felony. 
The bill defines hospital personnel as physicians, an employee, an agent or volunteer who is employed, under contract or otherwise authorized by a hospital to perform duties directly associated with any department of the hospital.
A similar bill (SB 614) has been filed in the Senate by the Criminal Justice Committee along with Sen. Ana Maria Rodriguez.
The bill narrowly passed through its first committee, the Senate Criminal Justice Committee, in a 4-3 vote with no partisan consistency. Those who voted against the bill argued that it may disproportionately punish individuals with mental health or substance abuse issues who are seeking medical treatment.
"I understand the intent of these types of laws, but what is ultimately the effect of these types of laws," Sen. Jeff Brandes, who voted against the measure, said.
Brandes questioned Rodriguez about what would happen to an inebriated person who may have acted out on hospital personnel, to which Rodriguez said there would not be enhanced penalties. However, the only language in the bill that could be used in defense of that situation is that the inebriated person did not "knowingly" commit the assault or battery upon hospital staff, providing room for discrepancy.
"We're talking about taking something from a misdemeanor to a felony," Sen. Bobby Powell, who also voted against the measure, said. "And there are a lot of people who have mental illness, and sometimes those individuals can act out and hit someone … that could have some rendering consequences."
Rodriguez admitted she did not know how the legislation would affect such individuals. A coordinator for the Florida Hospital's Association waived in support at the bill's first hearing.