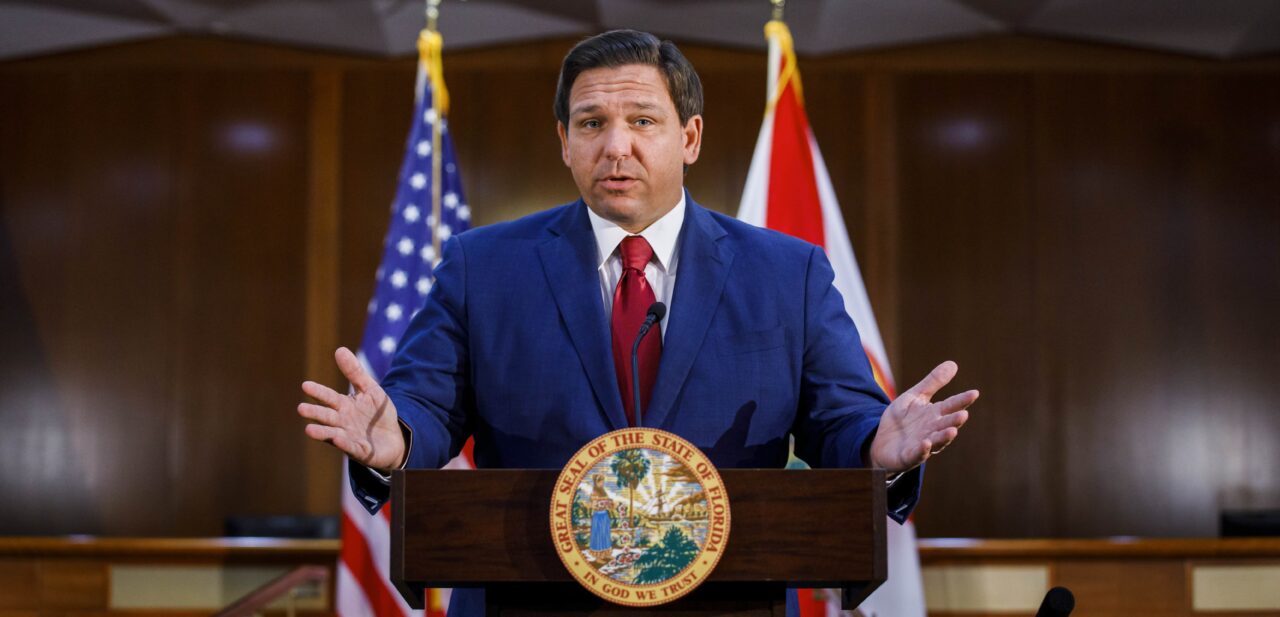 Vax expansion planned in March.
On Friday, Gov. Ron DeSantis told reporters in Ocala that Florida is looking to expand the ages of vaccine availability in March.
The Governor, holding a press conference at a pod outside a retirement home in Marion County, contended that his Seniors First approach would expand soon to include somewhat younger cohorts, "most likely 60, then the next week 55."
DeSantis clarified, saying "if you're 60, you're going to be able to go" and, subsequently, "when we do 55, that will be for everybody who is 55 and up."
The announcement, DeSantis said at a subsequent stop, should be next week.
Teachers and school employees, as well as first responders, already have expanded access to the vaccine. But DeSantis' comments suggest a new phase for the year-old fight against the coronavirus.
The good news and signs of progress came as the Governor highlighted a vaccination site at the Top of the World, with 3,300 Pfizer shots over the next three days at the "senior, 55 and up community site."
The Governor has messaged repeatedly on his Seniors First approach, and benchmarks are being hit, he noted, with roughly 2.5 million seniors jabbed.
"We've done millions of seniors, I think we're gonna hit 60% soon," DeSantis said. "It's really exciting, we're really leading the way."
Marion was "in the low 40s," DeSantis noted, "eleventh from the bottom."
But he expects the county is "going to get 50% really soon," between initiatives like this and availability via the Federal Retail Pharmacy Program, with Walgreens joining Publix, Wal-Mart, and Winn-Dixie in offering the shots.
"This is going to help get them closer to the state average," DeSantis said.
Efforts are expanding throughout the state, including a "rural outreach program" for which the hope is to "surge some resources there, turn numbers around quickly"
Partnering with Health Hero, DeSantis said the goal was an "upwards of 500 dose daily increase" for six counties: Highlands, Glades, Levy, Putnam, Dixie, and Gilchrist Counties. They may use existing sites, or may have pop-up pods, depending on how coverage needs to be steered.
Shots will be delivered as well to 1,400 homebound seniors, DeSantis said.
The Governor extolled, yet again, the virtues of the Johnson & Johnson vaccine.
'"You can do thousands of people and you never have to go back there again," DeSantis said. "To only have to get one shot, I think that's the best way to go."
"The reception of J&J has been very positive so far," DeSantis added.
Not everywhere: the Catholic Church came out against that vaccine, citing the use of historic fetal tissue in research.