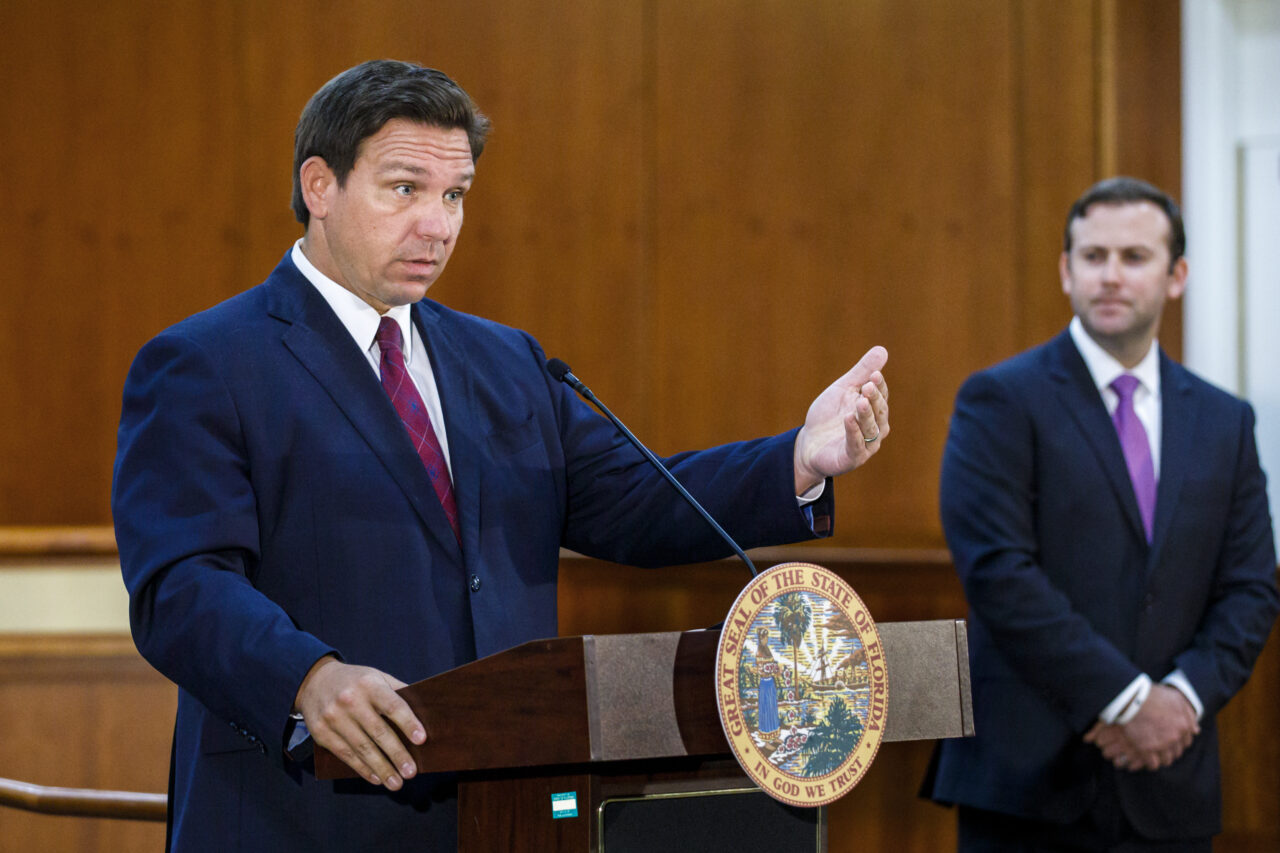 DeSantis says he trusts Floridians.
The pandemic economy has offered few opportunities for economic bragging points for many governors, but Gov. Ron DeSantis continues to find them.
On Friday, the Governor lauded the downward revision of the state's December 2020 unemployment rate, coming in at 5.1%, a full percentage point below estimates.
"I think it shows we've got a lot of positive economic momentum here in the state of Florida, and we want to continue on that path."
"The only reason we're doing it is because Florida is open. We're trusting people to make decisions. We want businesses to be functional and operational, " DeSantis said.
"We want people working. We stand with folks who work in restaurants and other endeavors. They're important parts of our community," DeSantis said.
And that community is growing, DeSantis said.
"People are buying homes like hotcakes," with documentary stamp collection 40% over estimates in February.
"It's hard to find a home in many parts of Florida, because the real estate market is doing so well," DeSantis said.
"This is really telling: corporation filing fees are up 74% over the estimate because people are looking to start businesses here, because Lord knows you can't start businesses in some of these other states."
The Governor avoided partisan attacks in what were unsolicited comments on the state's economic picture Friday, adding in a later appearance that opening up cruise ships and international travel would help the state's numbers even more.
However, in comments earlier this week, the pugnacious Republican chief executive has said that the federal virus relief bill seeks to punish Florida at the expense of Democratic states that "destroyed" their citizens.
"What I see around the country is that some of these states have destroyed a lot of families, a lot of students' ability to prosper and thrive. And now what they're doing in Washington is saying 'if you've done a poor job, we're going to give you even more money, and we're going to take money away from Florida and other states that have done a better job," DeSantis thundered. "How is that fair?"
Meanwhile, DeSantis' predecessor as Governor questioned the recalibration of unemployment numbers.
"In the course of one afternoon, I watched Florida's monthly unemployment rate quietly change from 6.1% to 5.1% for December 2020, a full percentage point difference. Several other states saw similarly significant changes in their unemployment rates, again without explanation. Data dating back to 1976 was completely altered based on a new formula, and no one was told why," groused Sen. Rick Scott, in a letter Friday to Bureau of Labor Statistics Commissioner William Beach.