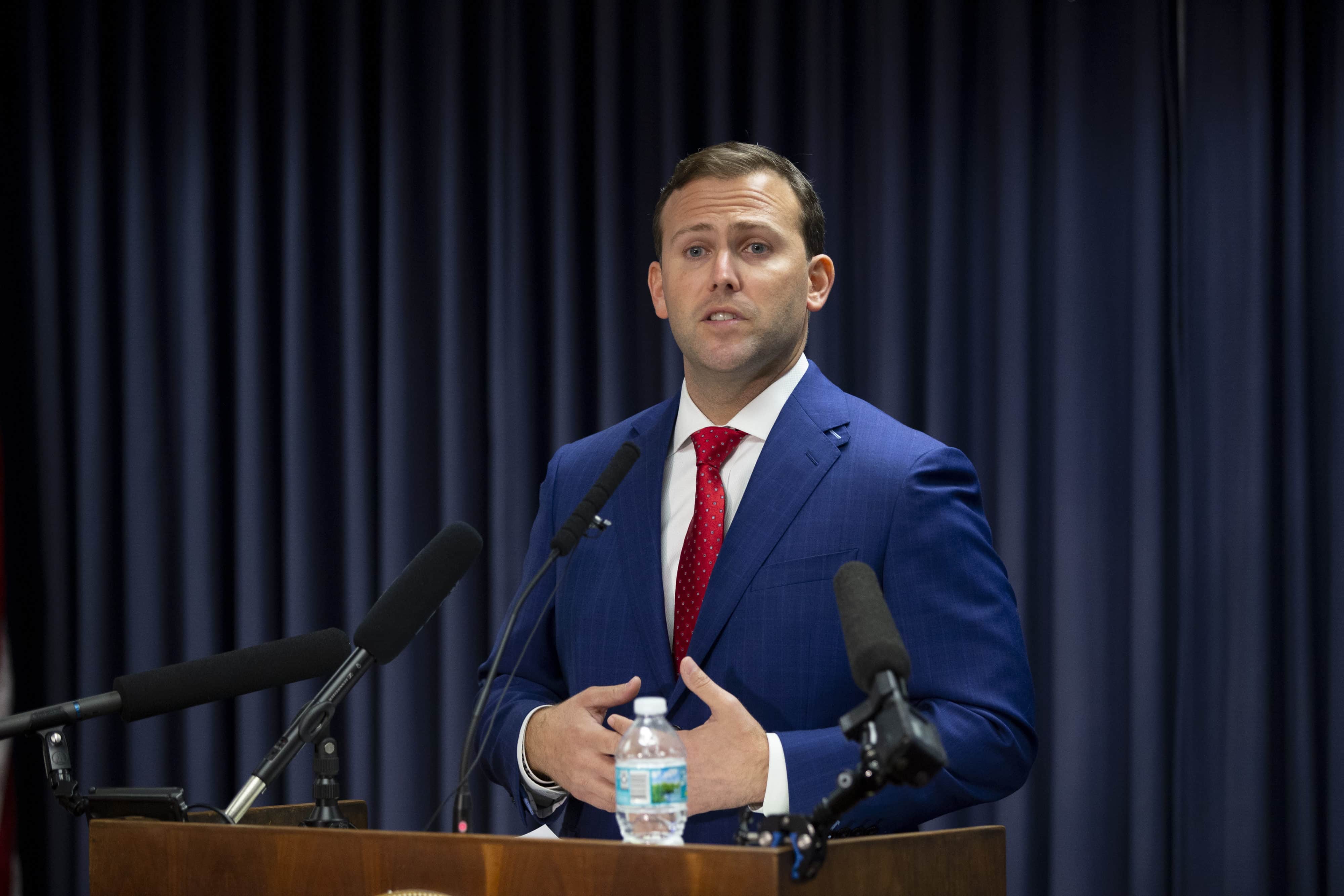 Senate President Wilton Simpson wants the public sector to lead on raises.
State employees will need to wait for now to learn if they'll get another raise this year.
House Speaker Chris Sprowls said his chamber will consider pay raises, a perennial issue for state workers. Even though Senate leadership is eager to give raises, employees will sit in suspense until April, when lawmakers hash out the budget.
"That's a budget question, and obviously we have to take into account the entire budget," Sprowls said.
Florida may be recovering economically faster than expected from the COVID-19 pandemic, but budget chiefs in the Legislature still expect to keep the budget more conservative than usual.
Yet Senate President Wilton Simpson told reporters Tuesday he hopes to set aside $30 million to $40 million to raise state employee salaries. He wants the public sector to be a leader on raising wages after voters in November approved a $15 statewide minimum wage, he said.
"We're going to tighten our belt this year, significantly in certain areas, but at the same time, we do value this hard work. This is blue collar work," Simpson said.
"We've always been looking at that," Sprowls told reporters on Friday.
However, members of American Federation of State, County and Municipal Employees (AFSCME) Florida, the largest state employee union in the Sunshine State, have only received raises on three occasions since the 2008 recession.
In 2013 and 2017, AFSCME-affiliated employees making more than $40,000 per year received $1,000 raises. And those making less than $40,000 received $1,400 raises. Last year, Gov. Ron DeSantis signed off on a 3% pay raise across the board for all employees, which he defended in light of his historic $1 billion in budget vetoes.
Corrections officers received additional raises to try to attract and retain more workers, and teachers received their own salary boost.
Despite state economists revising revenue up $1.5 billion from mid-2020 estimates, the state is still down $2 billion from what was originally expected. Projections from January 2020 showed the state making $34.5 billion this fiscal year, but the Revenue Estimating Conference in December slated the latest projection at $32.5 billion.
DeSantis says the state is even overshooting those December estimates, a possible beacon of hope for state employees.
"We've always been looking at that. We also did a pay raise recently for corrections workers because we're having a problem recruiting corrections workers, so we'll consider that during the budget cycle."
The minimum wage constitutional amendment, which already raised non-tipped worker wages to $8.65 an hour this year, will eventually lift Florida's minimum wage to $15 an hour by 2026. The gradual raises will continue Sept. 30 with a boost to $10 an hour, followed by a dollar increase every year through 2026.
Simpson wants the Legislature to begin chipping away at that for state employees. Raises for state employees would also roll through the health care system, which has spent the past year battling the pandemic.
"I believe that we should try to take significant steps to speed that timeline up for state workers," Simpson said.