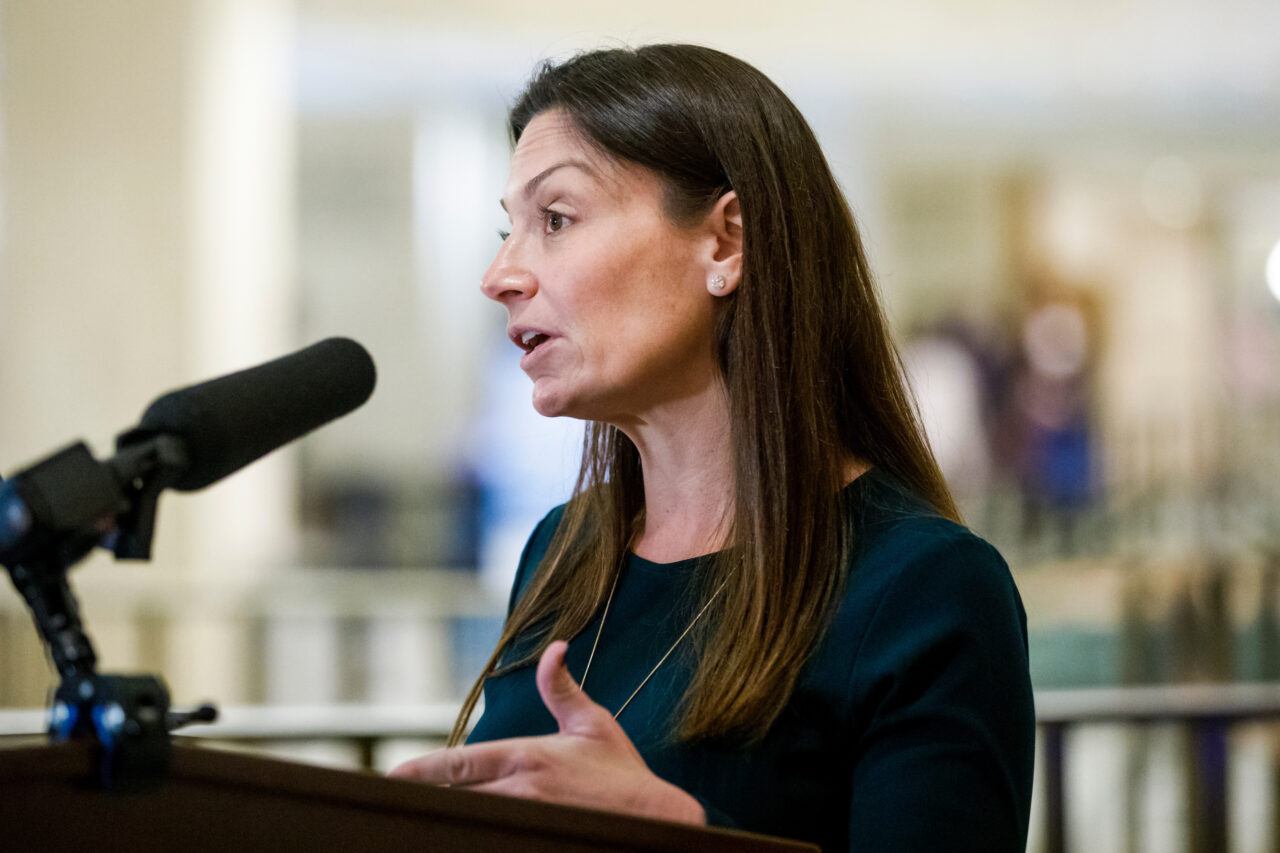 Fried is widely considered the next Democratic contender for Governor. 
Agriculture Commissioner Nikki Fried criticized Gov. Ron DeSantis on Tuesday, this time lamenting the Republican Governor's pandemic response and legislative agenda. 
Fried, Florida's sole statewide-elected Democrat, lobbed her first criticism as DeSantis delivered the 2021 State of the State address.
"I know you're getting mixed messages from our Governor, but we still need to stay masked and get the vaccines as soon as you're eligible," Fried said in a video message directed to Floridians. "Not just for our health, but to get our economy going again. Without jobs, good wages, and safe workplaces, we all suffer."
Fried's statements on Tuesday mark her latest jabs against the Republican Governor. 
Speaking outside the House Chamber after the meeting, Fried further condemned DeSantis' 2021 legislative priorities. 
Some of those priorities include proposals to reign in Big Tech, curb Chinese influence and stiffen penalties against rioters.
While the proposals have drawn applause from conservatives and slung DeSantis onto FOX News in recent weeks, many Democrats and activists have described the measures as political theater.
"The Governor is already looking toward 2024," Fried told reporters citing the proposals. "His eyes are already on what is next for his political future … He's no longer focusing on the state of Florida, but he's focusing on his popularity."
Fried, meanwhile, is widely considered the next Democratic contender for Governor. 
While she has yet to announce, she said DeSantis needs to be replaced and that others believe she's the party's best chance at winning in 2022.
"We are seriously looking into it," Fried said.
Despite the political back-and-forth, Fried credited DeSantis for his early push to reopen schools when asked by reporters to list something DeSantis has done right.
"It was necessary to get the schools back open," Fried said. "My concern still grounds on the fact that they've not vaccinated our teachers and did not give our schools and teachers the right types of resources necessary to make sure that everybody was safe."