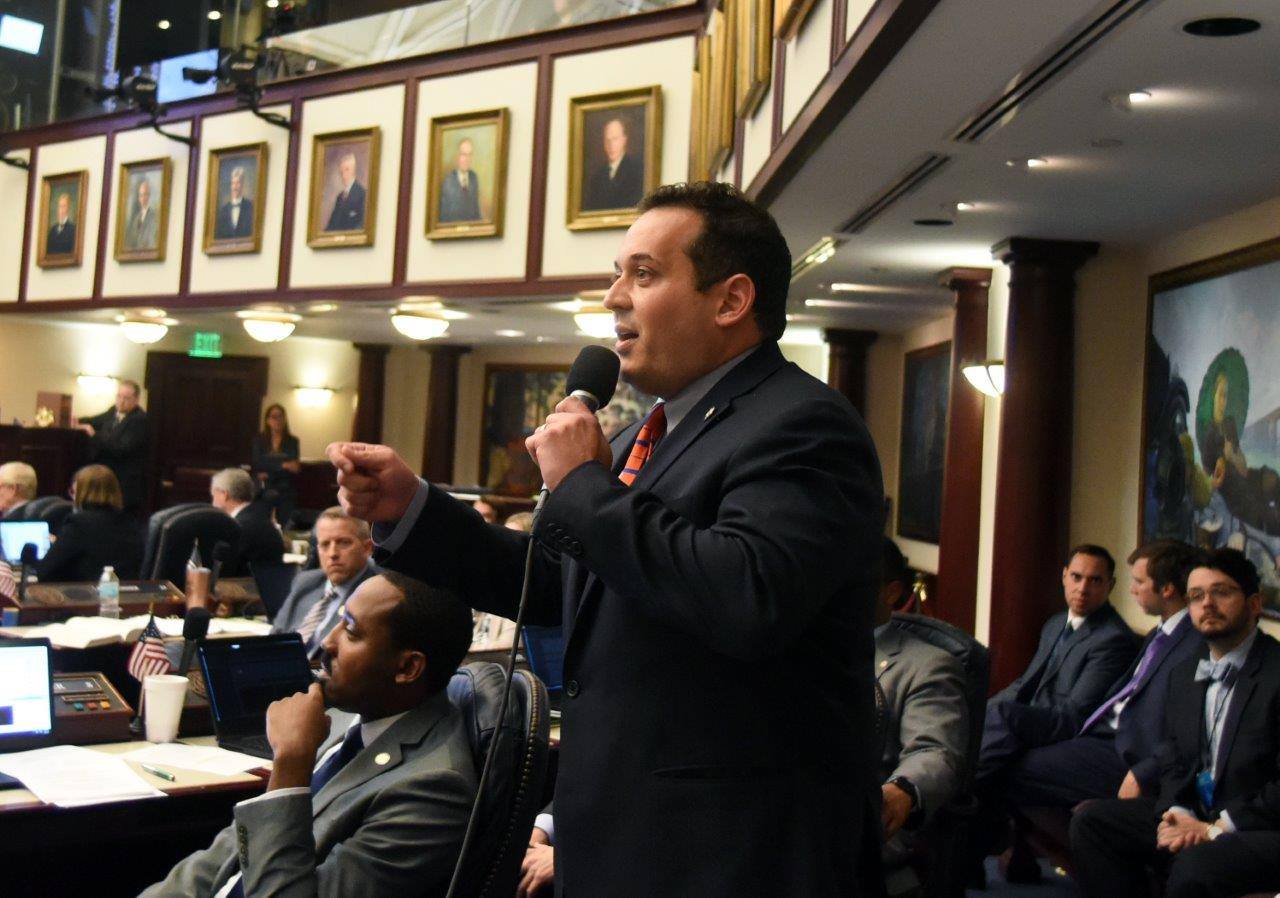 For Diamond, it's about cultivating relationships.
As the 2021 Legislative Session opened, Democratic Rep. Ben Diamond of St. Petersburg understands his party's challenge. Republicans hold a 78-42 lead in the House, which can be an impossible barrier to accomplish the party's goals.
Diamond said he is an optimist by nature and believes in developing working relationships with Republicans. We'll get to that in a moment.
But in a phone interview with Florida Politics, I asked Diamond — slated to become the Democrats' House leader in 2022 — about remarks Tuesday by House Speaker Chris Sprowls.
In his brief opening-day speech, Sprowls warned that lawmakers must "protect against intolerance by the rising woke agenda."
Huh?
I asked Diamond a two-part question: What do you think he means by that? And what type of tone do you think that sets for any bipartisanship?
Diamond hesitated momentarily and laughed slightly.
"I don't know what he meant by that. You'll have to ask him. I don't even know what he's getting at there. From my perspective, for the first day of the Session (the goal) is to try to find areas where we can come together and get something done for Floridians," he said.
"We're only up here for a short time, and we're in the middle of a crisis on COVID-19. I don't think now is the time for campaign rhetoric. We need to focus on the needs of Floridians. The divisive rhetoric is not helpful in terms of actually finding solutions for the problems Floridians care about."
For politicians like Diamond, the pandemic makes finding those solutions even more difficult. The virus curtailed the usual flow of constituents and groups coming to his office to offer their take on bills.
Zoom meetings don't offer the same impact as a face-to-face meeting that begins and ends with a handshake.
"We need to hear what's on people's minds directly," he said. "The way we get things done is to develop relationships, and that's difficult to do during this time. We have very little public access or input into our process right now."
Further complicating matters is Florida's budget shortfall, In January, Gov. Ron DeSantis proposed a $96.6 billion budget, a $4.3 billion increase over last year despite lower revenues. The $1.9 trillion COVID-19 relief package could bring billions to Florida and help plug some holes, but no one can say for sure if it will be enough.
Sprowls and Senate Majority Leader Wilton Simpson want major steps to address coastal flooding and Everglades restoration. There should be bipartisan support for both of those programs.
"Climate change and sea-level rise are important issues," Diamond said. "There is an emerging consensus that we have not been doing enough to support those issues. For years up here, those issues have been ignored.
"Protecting our water quality and natural resources are big ones. I hope we can agree to support the state's marketing effort through VISIT FLORIDA. I represent a community in Pinellas County where tourism is very important."
However, Republicans have some ideas up their sleeve that will not receive Democrats' support. Start with the, ahem, "reforms" GOP lawmakers introduced for Florida's vote-by-mail system.
Republicans' proposals would eliminate standing requests now in place for voters to receive mail ballots automatically. It would require them to register for a mail ballot in each election. Current rules allow voters to request mail ballots every other election cycle. There could be new restrictions on drop boxes and so-called ballot harvesting.
It's a solution in search of a problem that doesn't exist.
"I'm very concerned about these efforts at so-called election reform. Pinellas County has a long and successful history of voting by mail. Overall statewide, we have millions of Floridians who voted successfully by mail. In Pinellas County, over 60% of the ballots were by mail," Diamond said.
"These are really voter suppression efforts that will hurt millions of voters. We need to stand with our supervisors of elections who have run successful elections with voting by mail."
While that battle is ongoing, the Democrats have begun an overhaul of their statewide party. Losing elections is getting old. Toward that end, Diamond met Monday with new state Democratic Chair Manny Diaz.
"We had a long talk about what we need to do for 2022. We have to get back to the basics and grassroots work," Diamond said. "And we have to spend the time going door-to-door in our district and focus on what voters want. We need to have an economic message that resonates with voters. I think we can accomplish those things."