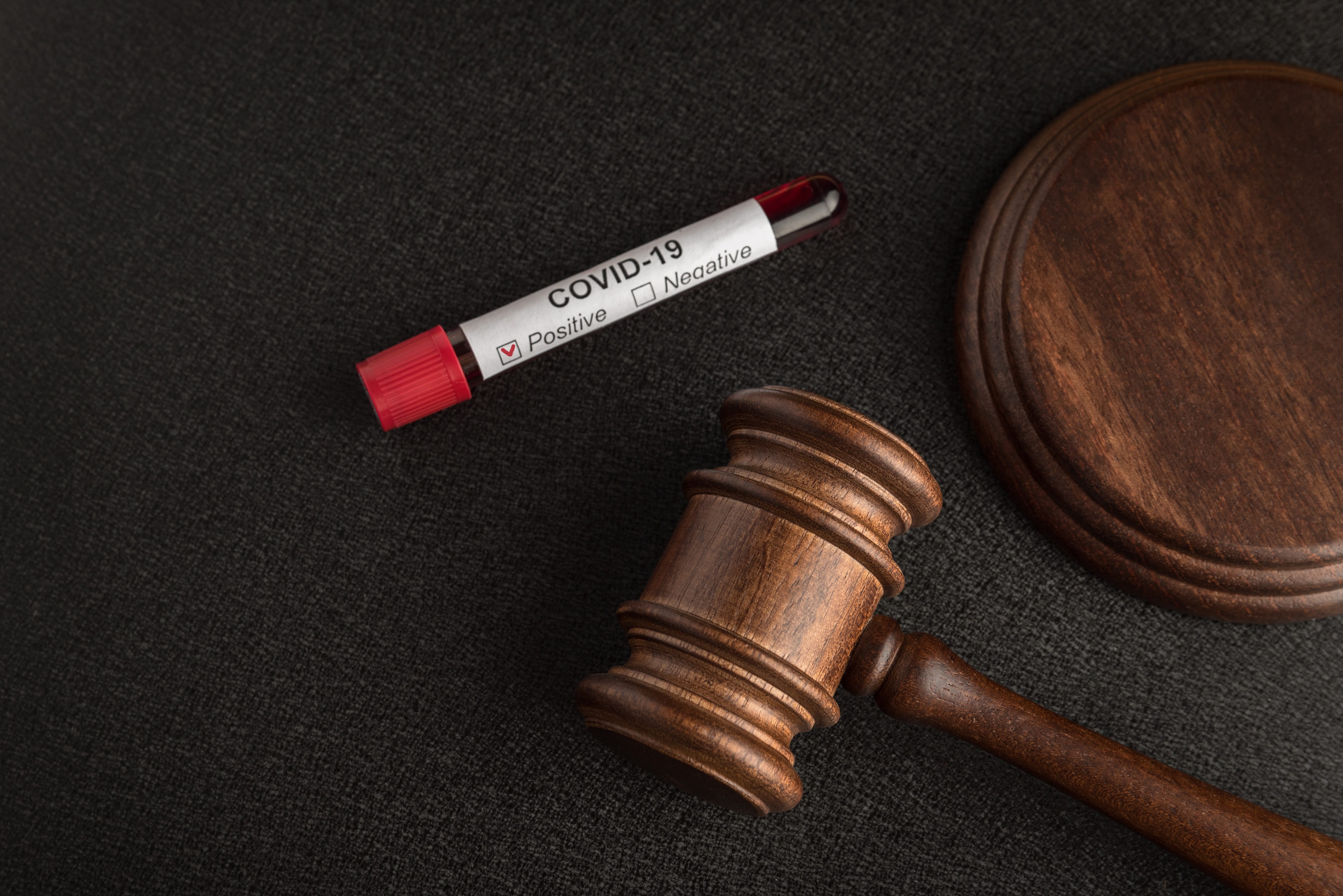 A House version is already teed up for a floor vote.
The Senate Commerce and Tourism Committee cleared a bill Tuesday that would provide protections to businesses and other groups against COVID-19-related lawsuits.
The bill (SB 72) is a top priority for Republican leadership this year as they seek to ensure protections for businesses already struggling under the weight of a crushing pandemic.
Titled Civil Liability for Damages Relating to COVID-19, the legislation would provide protections for businesses, schools, nonprofits and religious institutions who make a "good faith effort" to follow government health guidelines.
The bill would retroactively apply liability protections to newly filed lawsuits, and plaintiffs would be required to obtain affidavits from Florida physicians stating the defendants' acts or omissions caused damages, injuries or death.
"The purpose of this bill is to recognize the world is full of incomplete information about COVID-19 and ever-changing contradictory guidance people, businesses and other entities sometimes received. And they need protection from opportunistic lawsuits," said St. Petersburg Sen. Jeff Brandes, the bill sponsor.
The Florida Office of the State Courts does not have data on COVID-19 liability lawsuits, but a January report from Florida Tax Watch listed 490 COVID-19-related lawsuits in Florida.
The bill sailed through the committee unchanged, with Republican majority committee members striking down all their Democratic colleagues' amendments, some of which included easing requirements within the physician's note and changing the wording in the bill dealing with evidence requirements. Democrats had hoped to make the bill more friendly to possible litigants by softening the burden of proof.
Miami Sen. Jason Pizzo offered three struck-down amendments.
"This is a complete barrier to entry and it's unreasonable as stated, but that's the design. And we talk about systems that are broken, I often think that these systems are built this way by design. And, you (Sen. Brandes), have crafted something that is a perfect protection — blanket protection — for all businesses regardless of how egregious their behavior was," Pizzo said.
Brandes' bill heads next to the Rules Committee, its final stop before reaching the House floor.
A companion House Bill (HB 7) made it through all of its committees and has been added to the House calendar for Thursday.
Brandes filed a separate bill (SB 74) to extend COVID-19 liability protections to health care providers. Legislative leaders decided to split the liability matter into two separate proposals.
Gov. Ron DeSantis voiced his support for liability protections last year after Congress failed to pass a nationwide version. And Senate President Wilton Simpson, who also backs the measures, offered his continued support during opening remarks Tuesday as lawmakers celebrated the first day of the 60-day Session.
"Our bill strikes the right balance between shielding those who did their best under difficult circumstances while protecting consumers," Simpson said.
Chief Financial Officer Jimmy Patronis weighed in on the legislation: "For Florida's economy to fully rebound from the impacts of this unprecedented pandemic, we must fight to ensure that businesses who are working every day to operate safely are protected from bad actors looking to make a quick buck. I applaud the Florida Senate for taking action today to move this legislation forward."