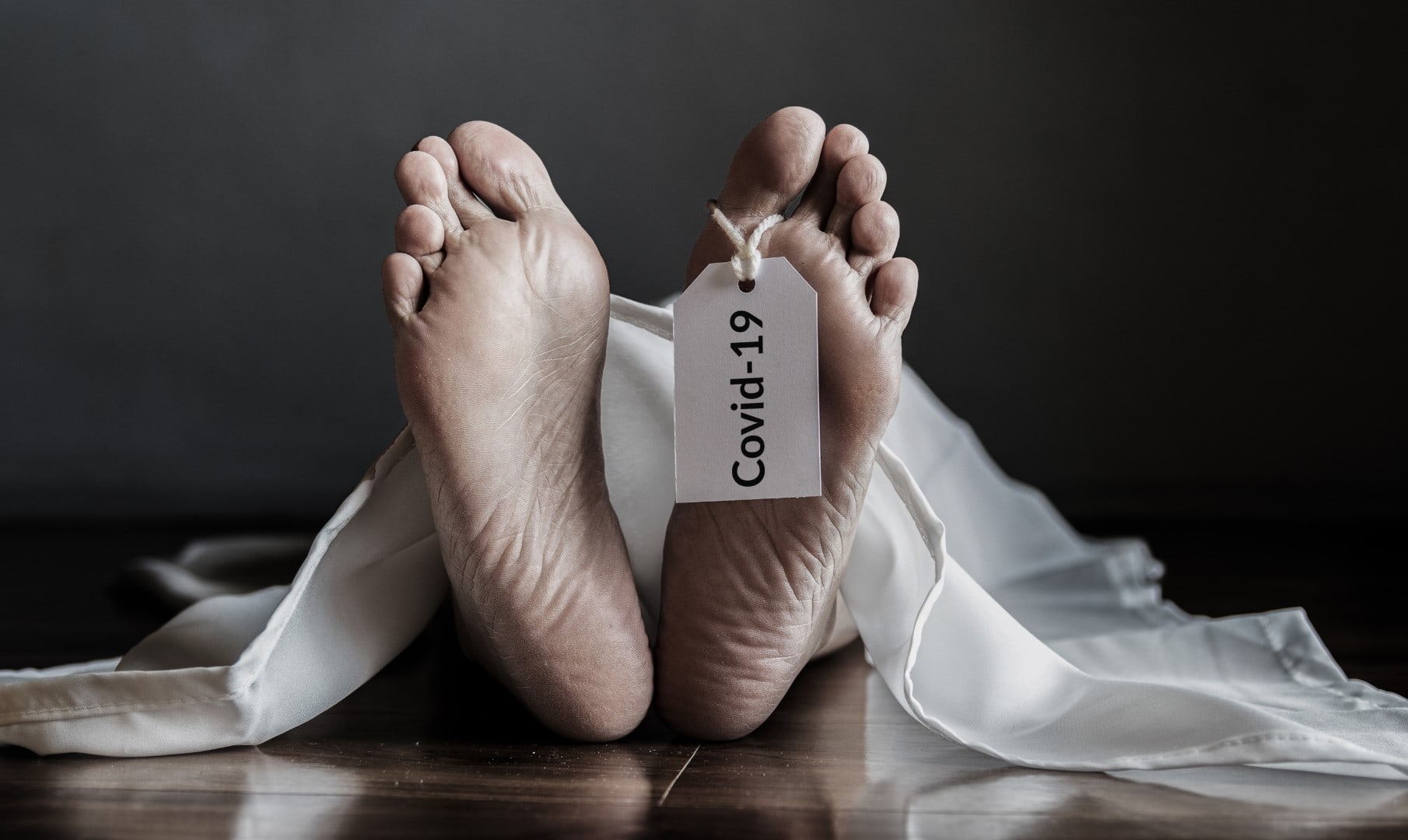 Vaccine numbers are up and cases are down, but the region has not seen a sustained drop in deaths.
South Florida's tri-county area saw another 47 deaths due to the coronavirus Tuesday. That's according to the newest COVID-19 report from the Department of Health.
Tuesday's death toll of 47 follows 52 newly-reported deaths Monday. That's the deadliest two-day stretch for the region since mid-February.
While recent weeks have seen case counts continuing to drop and vaccine distribution rising, the death toll is resisting a consistent downward trend. A few days did see a dip in deaths, but those signs of hope have yet to hold for an extended period. In total, 10,375 people have now died after contracting COVID-19 across the tri-county area.
Vaccine distribution is still rising in Miami-Dade County after the state opened nearly 70 pharmacies in the counties as vaccine sites Wednesday. The county has seen at least 10,000 shots in arms Wednesday through Saturday. And Sunday's and Monday's totals will likely eclipse that mark as well, as there is a lag in reporting recent vaccine totals.
Just under 500,000 people have now been fully vaccinated across Miami-Dade, Broward and Palm Beach counties.
The region recorded 3,211 new COVID-19 cases Tuesday, a sharp uptick from Monday's numbers. But those numbers are deceiving. Monday saw a very low number of tests reported, and Tuesday saw a higher-than-expected number. That fluctuation explains most of the shift in the number of positives reported.
The case positivity rate — which measure the share of tests coming back positive — remains on a downward trend in all three major counties.
Here are some of the weekly numbers for the previous three weeks throughout the South Florida tri-county area:
Miami-Dade
— Feb. 9-15: 30 newly-reported hospitalizations per day, 21 newly-reported deaths per day, 1,364 new confirmed cases per day, 6.5% positivity rate, 10,483 vaccine doses administered per day, 4,850 vaccines completed per day
— Feb. 16-22: 43 newly-reported hospitalizations per day, 19 newly-reported deaths per day, 1,238 new confirmed cases per day, 6.3% positivity rate, 6,971 vaccine doses administered per day, 3,152 vaccines completed per day
— Feb. 23-March 1: 36 newly-reported hospitalizations per day, 20 newly-reported deaths per day, 1,232 new confirmed cases per day, 5.8% positivity rate, 10,791 vaccine doses administered per day, 3,011 vaccines completed per day
Broward
— Feb. 9-15: 22 newly-reported hospitalizations per day, 12 newly-reported deaths per day, 786 new confirmed cases per day, 6.8% positivity rate, 8,140 vaccine doses administered per day, 4,708 vaccines completed per day
— Feb. 16-22: 27 newly-reported hospitalizations per day, 11 newly-reported deaths per day, 707 new confirmed cases per day, 6.8% positivity rate, 5,887 vaccine doses administered per day, 2,690 vaccines completed per day
— Feb. 23-March 1: 25 newly-reported hospitalizations per day, 8 newly-reported deaths per day, 720 new confirmed cases per day, 6.4% positivity rate, 6,264 vaccine doses administered per day, 2,041 vaccines completed per day
Palm Beach
— Feb. 9-15: 21 newly-reported hospitalizations per day, 11 newly-reported deaths per day, 471 new confirmed cases per day, 6.8% positivity rate, 6,905 vaccine doses administered per day, 3,489 vaccines completed per day
— Feb. 16-22: 14 newly-reported hospitalizations per day, 8 newly-reported deaths per day, 422 new confirmed cases per day, 6.4% positivity rate, 6,573 vaccine doses administered per day, 4,644 vaccines completed per day
— Feb. 23-March 1: 15 newly-reported hospitalizations per day, 10 newly-reported deaths per day, 435 new confirmed cases per day, 6% positivity rate, 4,872 vaccine doses administered per day, 2,997 vaccines completed per day