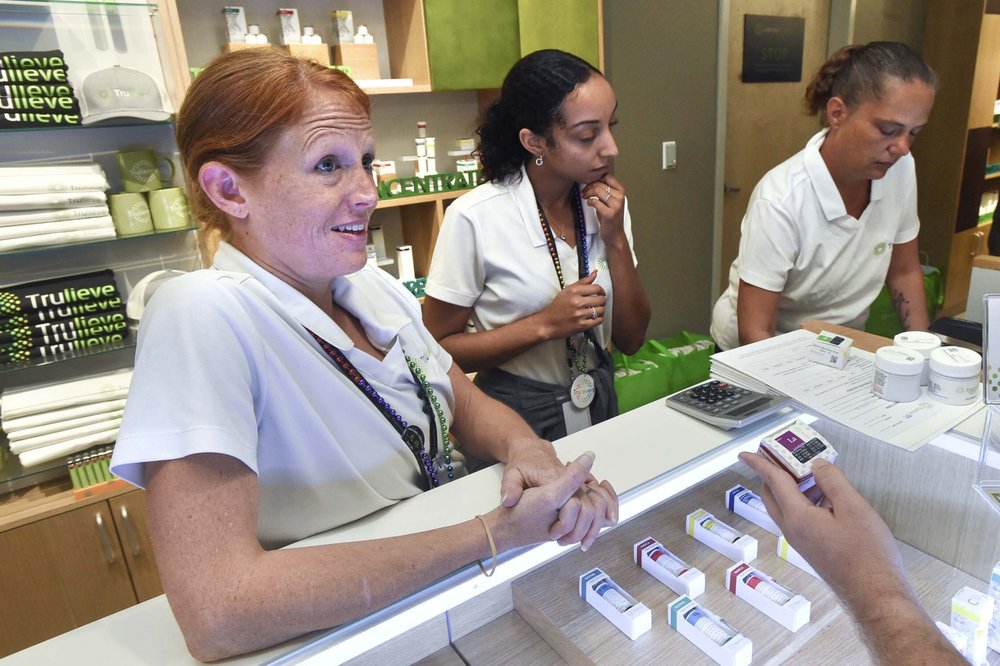 The additional stores make for 77 Florida Trulieve dispensaries.
Trulieve Cannabis Co. will be opening two new dispensaries in the Tampa Bay area for patients to access medical cannabis products.
The additional stores make for 77 Florida Trulieve dispensaries, joining several other nearby locations throughout the Tampa Bay area.
"We say it every time, but it's always true — we're excited about the opportunity to further connect with our local Trulievers. Our mission includes developing strong, authentic customer relationships, and a huge part of that is providing access," said Trulieve CEO Kim Rivers in a news release. "All patients deserve reliable access to the medications they rely on, and we hope to continue offering that to the local community for many years to come. We also encourage anyone curious about the natural, effective relief of medical cannabis to reach out for more information."
To celebrate the opening of the two new dispensaries, patients will be eligible for a 25% in-store discount at each dispensary on opening day only. The Clearwater store at 2794 Gulf to Bay Blvd. will open on Thursday, and the Tampa store, at 3126 W. Gandy Blvd., will hold its grand opening on Friday.
Only patients and their state-approved caregivers will be allowed inside the waiting room and dispensary.
Trulieve has Florida's largest selection of THC and CBD products in a variety of delivery methods, including edibles, smokable cannabis, concentrates, tinctures, topical creams and vaporizers. It, like other dispensaries, is a vertically integrated "seed-to-sale" company. Trulieve was the first and largest fully licensed medical cannabis company in Florida.
The state's Office of Medical Marijuana Use recently announced the registry was nearing 500,000 registered medical marijuana patients with an active ID card, with Trulieve selling about half of the state's overall volume per the Florida Department of Health.
To support the state's rapidly growing patient base, there are nearly 2,700 registered ordering physicians in Florida.
In legislation proposed by libertarian-leaning Republican Sen. Jeff Brandes this year, these new storefronts would be able to sell cannabis to individuals 21 and older for recreational use. However, the bill, which has four committee assignments, will likely have an uphill battle against the majority Republican Legislature.