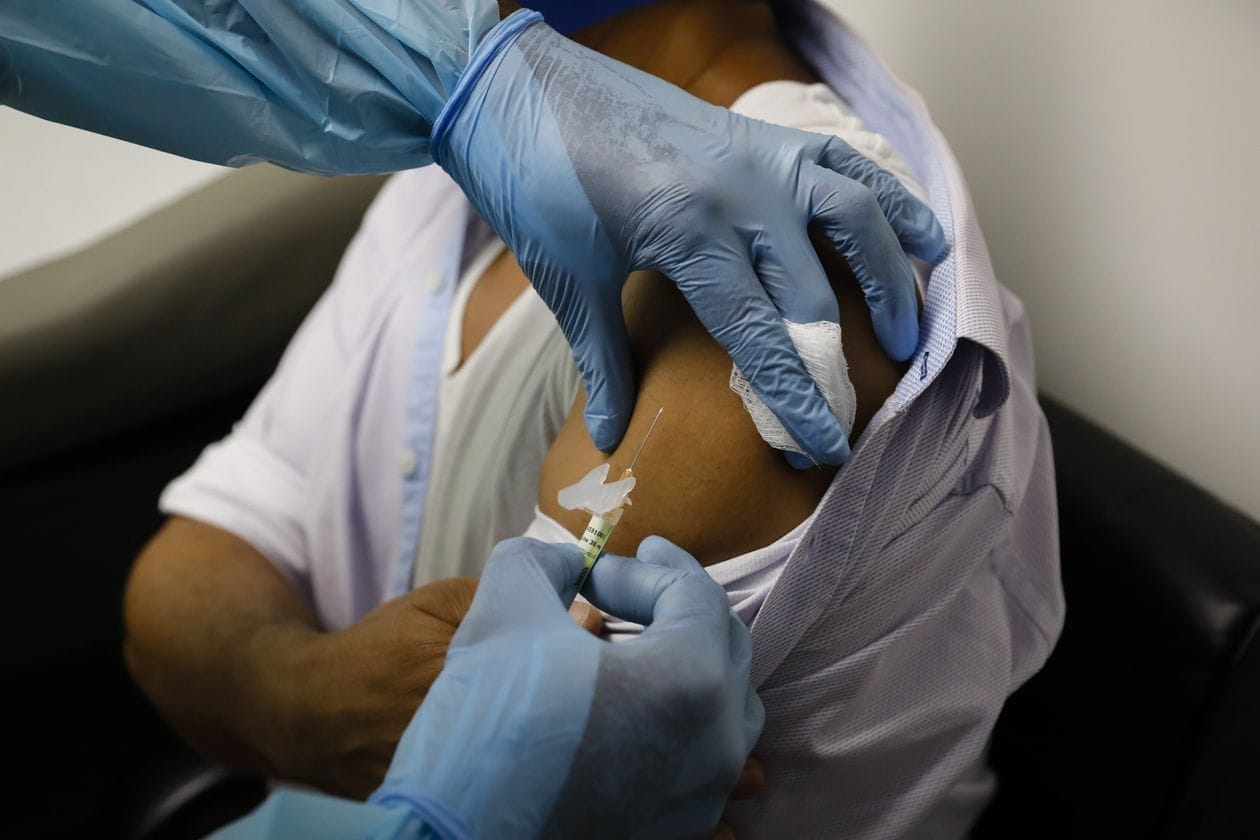 Wednesday's report showed the region crossed the 1.4 million-shot mark as well.
Officials have now fully vaccinated more than 500,000 people against COVID-19 in South Florida's tri-county area.
The region crossed that milestone in Wednesday's Department of Health report. In total, just over 515,000 people are now fully inoculated against the coronavirus across Miami-Dade, Broward and Palm Beach counties.
The tri-county area also crossed another milestone in Wednesday's report, with more than 1.4 million shots now administered.
The increases are thanks in part to a surge in Miami-Dade County, where more than 70 pharmacies opened as vaccine sites one week ago today. Miami-Dade has now fully vaccinated around 30% of its seniors. That still trails Palm Beach County at 37% and Broward at 35%, though Miami-Dade will likely lessen that gap in the coming weeks as individuals who received the Pfizer or Moderna vaccines return for their second shots.
DOH's Wednesday report also showed another 40 COVID-19 patients have died throughout the region. The regional death toll has been steady the past two weeks despite the vaccine increase. Cases have dropped since the post-holiday surge as well, but the death toll is not consistently decreasing yet. In total, 10,415 people have now died from COVID-19 in the region.
South Florida added just under 3,000 new cases in Wednesday's report. That puts the overall case total at more than 733,000 since the pandemic's start.
Here are some of the weekly numbers for the previous three weeks throughout the South Florida tri-county area:
Miami-Dade
— Feb. 10-16: 34 newly-reported hospitalizations per day, 24 newly-reported deaths per day, 1,349 new confirmed cases per day, 6.5% positivity rate, 9,934 vaccine doses administered per day, 4,370 vaccines completed per day
— Feb. 17-23: 42 newly-reported hospitalizations per day, 18 newly-reported deaths per day, 1,205 new confirmed cases per day, 6.2% positivity rate, 6,714 vaccine doses administered per day, 3,048 vaccines completed per day
— Feb. 24-March 2: 36 newly-reported hospitalizations per day, 21 newly-reported deaths per day, 1,308 new confirmed cases per day, 6.3% positivity rate, 12,433 vaccine doses administered per day, 3,511 vaccines completed per day
Broward
— Feb. 10-16: 22 newly-reported hospitalizations per day, 12 newly-reported deaths per day, 763 new confirmed cases per day, 6.8% positivity rate, 7,641 vaccine doses administered per day, 4,343 vaccines completed per day
— Feb. 17-23: 27 newly-reported hospitalizations per day, 11 newly-reported deaths per day, 725 new confirmed cases per day, 6.8% positivity rate, 5,832 vaccine doses administered per day, 2,489 vaccines completed per day
— Feb. 24-March 2: 26 newly-reported hospitalizations per day, 9 newly-reported deaths per day, 683 new confirmed cases per day, 6.3% positivity rate, 7,090 vaccine doses administered per day, 2,393 vaccines completed per day
Palm Beach
— Feb. 10-16: 22 newly-reported hospitalizations per day, 10 newly-reported deaths per day, 485 new confirmed cases per day, 6.9% positivity rate, 6,374 vaccine doses administered per day, 3,163 vaccines completed per day
— Feb. 17-23: 12 newly-reported hospitalizations per day, 9 newly-reported deaths per day, 429 new confirmed cases per day, 6.3% positivity rate, 6,819 vaccine doses administered per day, 5,083 vaccines completed per day
— Feb. 24-March 2: 16 newly-reported hospitalizations per day, 9 newly-reported deaths per day, 392 new confirmed cases per day, 5.9% positivity rate, 4,867 vaccine doses administered per day, 2,629 vaccines completed per day