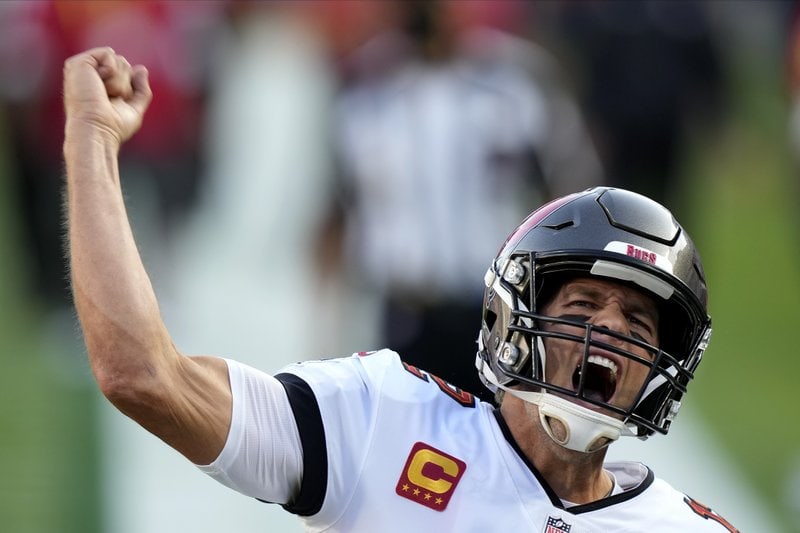 Brady is lending star power to the Fist Lady's latest mental health advocacy.
Tom Brady is best known as the Super Bowl-winning quarterback for the Tampa Bay Buccaneers. But he's also on Team Casey DeSantis when it comes to a mission more important than any game on the football field.
In a video released by the Governor's Office Wednesday, the Tampa Bay signal-caller lauded "perseverance and resiliency," offering an inspirational message in support of the First Lady's resiliency initiative.
Brady, known for winning, spoke of adversity, urging viewers to consider "when things aren't going well … when you're losing, injured, or tired."
"Life's always going to present us with incredible challenges," Brady notes. But "putting in the work and continuing to do the right thing day after day will always pay off in the end."
Gov. Ron DeSantis has enthused about Brady since the Buccaneers signed him before the 2020 NFL Season. He has said Brady "bringing home the hardware" is among the premier achievements in NFL history.

The First Lady and Gov.DeSantis rolled out the initiative last week in Orlando. In a statement, Casey DeSantis explained the focus on resiliency.
"Given the lessons I've learned traveling the state, we are changing the message on mental health and reframing it to resiliency and hope," the First Lady said in a statement after the event. "We want to empower our youth with the tools and the skillsets to be resilient by learning how to persevere through life's challenges. We know no one is immune from adversity and hardship. It's not whether you'll have challenges in life but it's about how you respond and persevere."
The Governor offered his own statement.
"Our goal is to rethink and reframe the way we talk about mental wellbeing in schools by promoting topics such as critical thinking, problem solving, responsibility, volunteerism, mentorship, and physical activity," he said in a statement. "By partnering with Florida sports teams and athletes, students will become more engaged and excited to learn about resiliency. Resilient athletes and Floridians overcome setbacks and serve as role models highlighting why these critical skills are important."