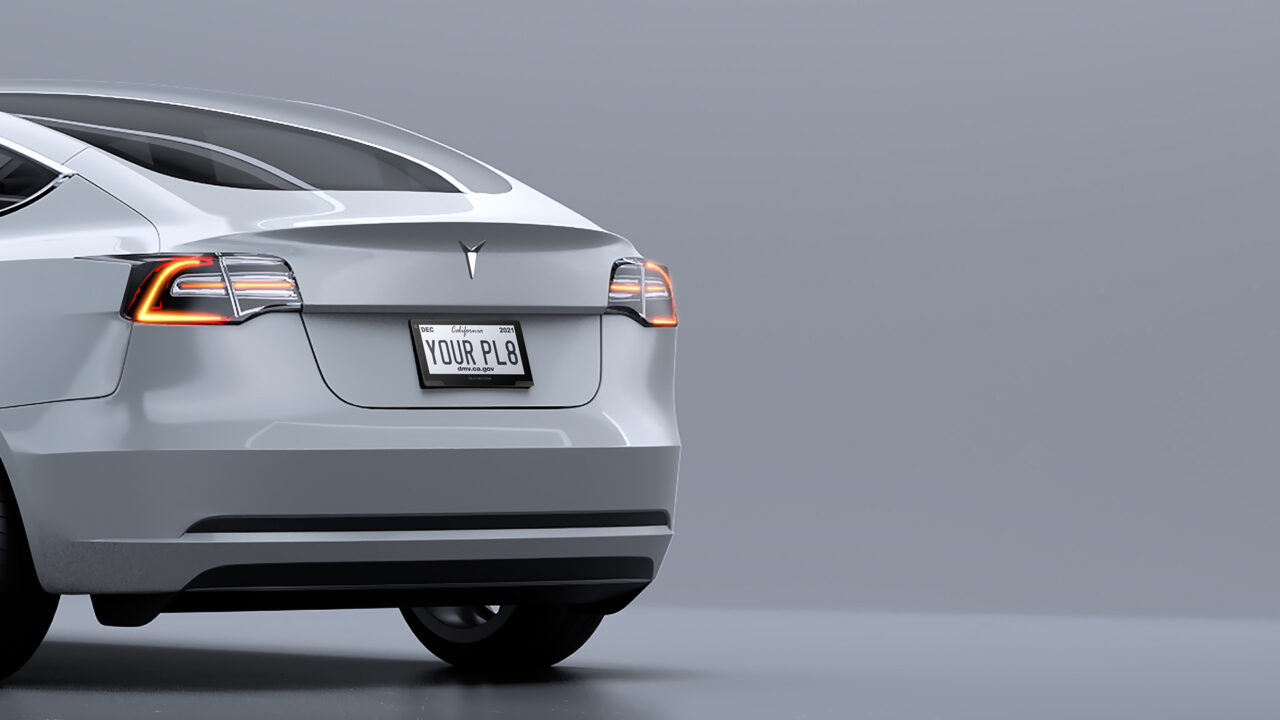 A pilot program could soon bring the high-tech tools here.
What if a license plate could alert police a car passing by if it is stolen property?
A bill advancing through the Legislature could use digital plates to allow just that. Sen. Joe Gruters sponsored legislation (SB 862) to authorize a pilot program to test the technology, which is already in use in other states.
"We live in a world where technology is advancing rapidly," he told the Senate Transportation Committee.
The bill won unanimous support there and now heads to the Senate Appropriations Subcommittee on Transportation, Tourism and Economic Development.
Should it win approval and be signed into law by Gov. Ron DeSantis, the legislation would allow the Department of Highway Safety and Motor Vehicles to contract with a digital plate provider. Come July 2022, all drivers in Florida would be able to opt for a digital screen plate in lieu of a physical one. And Gruters said those plates should be more durable than the metal ones on cars now.
Each digital plate will be equipped with mobile technology that allows them to have visible registration updated without use of the current vinyl stickers. The company ReviverMX already has such plates on cars in California and Arizona. There, consumers pay for the high-tech screen and for a subscription service for mobile telecommunications.
The potential exists for much more than renewals. Potentially, these digital plates could serve the same role as transponders for Florida toll roads. Gruters also suggested in the committee meeting that if a vehicle were stolen, police can use the technology to track it, and the screen can change to alert passers-by that the automobile was reported stolen.
The Reviver company also says the plates could be used to publicize Amber Alerts and Silver Alerts. There's also the ability for advertising messages to appear on the plate with the consent of the vehicle owner.
"We're very excited to be able to launch this program with the state of Florida," Neville Boston, founder and chief science officer of Reviver, said ahead of the Session.
"Each state has their own unique requirements for our plates and we always look forward to a new state rollout and the discoveries that result. Plus, the public-private partnership that comes with each state program we engage with are invaluable. Not only do we gain additional insight into our platform and DLPs, we also work to bring greater operational efficiencies to the DMV processes our platform intersects with."
Companion legislation in the House (HB 695), sponsored by Rep. Nicholas Duran, a Miami-Dade Democrat, was set to be considered by the House Tourism, Infrastructure and Energy Subcommittee on Wednesday.