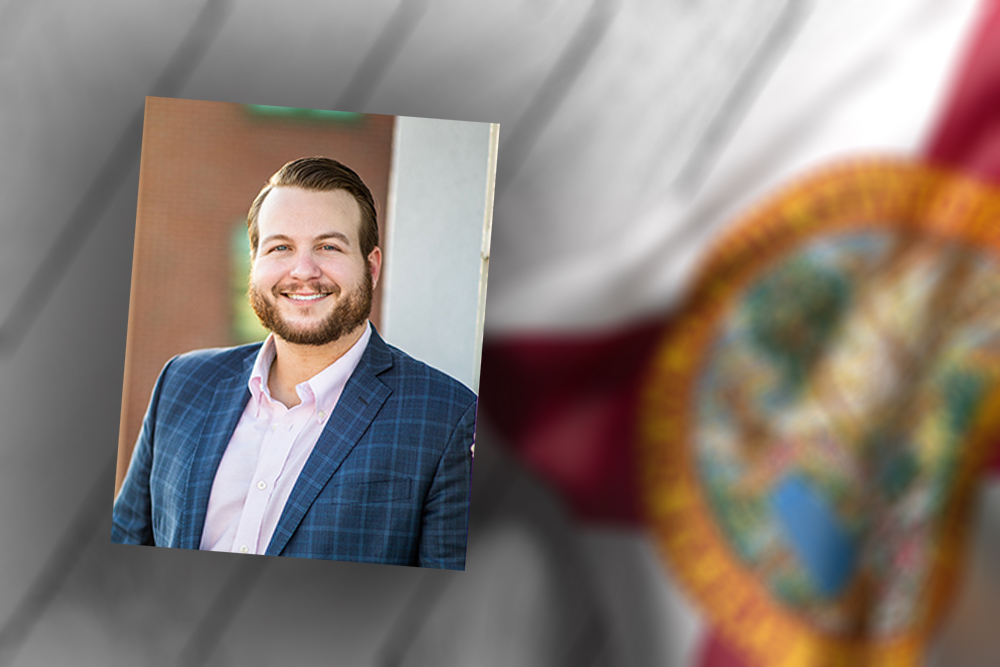 Grey Dodge opened a campaign account this week.
Panama City businessman Grey Dodge has filed to run for House District 6.
Dodge, a Republican, is the first candidate for the seat. Rep. Jay Trumbull currently holds the seat but he cannot run for reelection next year because of term limits.
"The Panhandle needs strong leadership that will fight for us and our conservative values in the state Capitol," Dodge said. "I will put all my experience to work fighting to support Bay County's small businesses, to limit excessive government regulation, to improve our infrastructure, and to strengthen our local economy. I want to make Bay County the best place in Florida to grow your business and your family."
A news release from Dodge's campaign says his "strong commitment to conservative values was forged from a life of hard work and a belief in the American Dream."
Dodge worked while attending community college, undergrad and graduate school. A dedication to public service runs deep in Grey's family, his father retired as a lieutenant colonel in the U.S. Army, his mother continues a long career in civil service, and his sister is a Florida teacher.
Dodge is the founder and owner of an economic development firm that works to attract new business to Florida counties. He's also part of a real estate company headquartered in Panama City, where he works to develop single- and multi-family residences in the region. He is a licensed Florida Realtor and active member of the Central Panhandle Association of Realtors.
He said his experience as a small business owner has prepared him for public office.
According to a news release, "he knows government can get in the way. But he also knows the crucial role government can play in smart development and recovery from crises and disasters, experience that will prove to be useful as Florida recovers from the COVID-19 pandemic. "
Dodge is no stranger to the political world — he worked for U.S. Sen. Marco Rubio and for U.S. Sen. Rick Scott during his time as Governor.
His service took place in the aftermath of Hurricane Michael, which devastated the Panhandle region, including pockets of HD 6. He worked in the State Emergency Operations Center responding to the disaster and helping the region pivot to recovery. He also coordinated with Florida businesses to ensure efficient resource delivery and a long-lasting recovery from the storm.
"Our region needs a leader who will help the residents and businesses put the pandemic behind us. We need someone who will help us rebuild stronger than before and able to withstand the next crisis that comes our way," said Dodge. "My neighbors can count on me to fight for them in Tallahassee. I'll focus on bringing jobs and prosperity back to North Florida for good."
Dodge is married to Lauren Thompson Dodge, a Panama City native.
Lauren practices first party property law alongside her father Waylon Thompson at Manuel & Thompson, where she fights against big insurance companies on behalf of Bay County homeowners and business owners who lost their properties during the devastation of Hurricane Michael.
HD 6 covers all of coastal Bay County, including Panama City, Panama City Beach, Lynn Haven and Mexico Beach. It has a heavy Republican advantage.