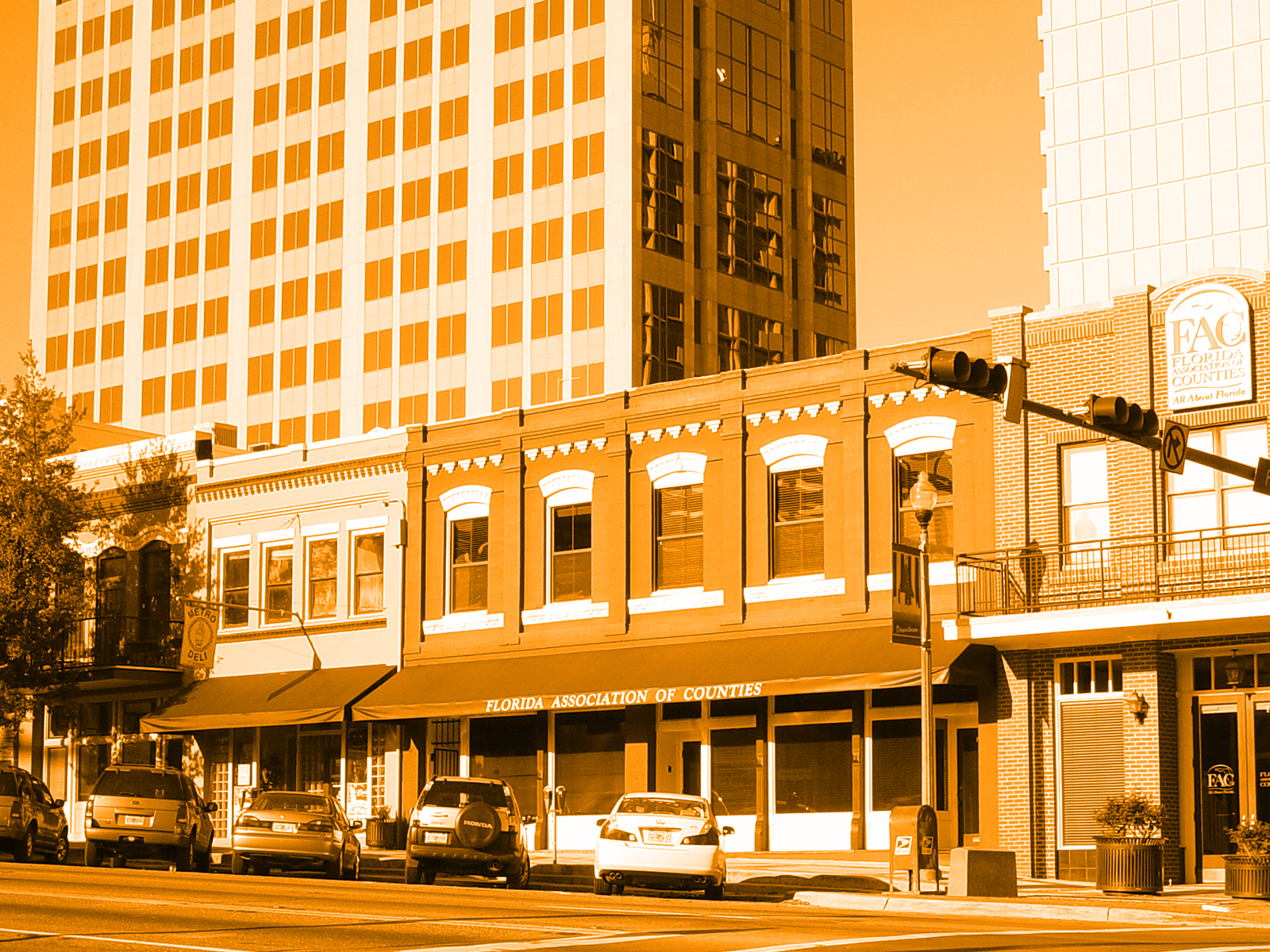 Florida politics and Sunburn — perfect together.
According to a new Florida Atlantic University poll, Floridians believe the U.S. economy is on the upswing, but they're less certain about their own financial rebound.
FAU's Business and Economics Polling Initiative found 36% of Floridians believe the national economy will be back to normal by this time next year compared to 28% who think it'll take longer.
However, just 21% told FAU that their personal finances will hit pre-pandemic levels in the next six months to a year. Another one in 10 said it will be later in 2022 or beyond.
Dire straits, whether real or perceived, have led Floridians to shelve brand loyalty to get more bang for their buck. More than two-fifths of respondents told FAU BEPI that they're not ersatz offerings, while 30% have at least started considering alternatives to their favorite brands.
"With continued pressure on household income, consumers have had a change in shopping mindset since the COVD-19 pandemic started," FAU BEPI director Monica Escaleras said. "People are focusing more on better value than brand loyalty, and it seems that this new behavior will continue even after the pandemic subsides."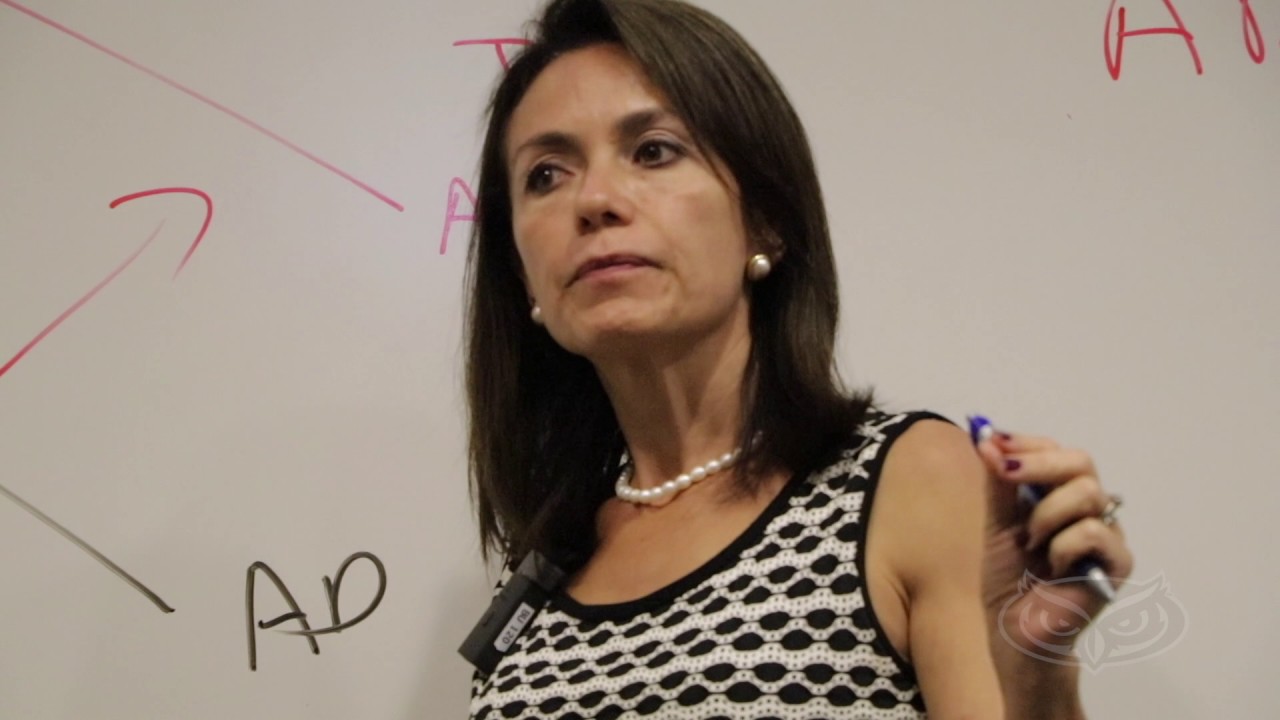 True, there's more to life than money. But Floridians' outlook on other fronts is similarly austere.
Around half those surveyed said they don't expect their old way of life to return until the back half the year or maybe sometime in 2022.
Agoraphobia, it seems, is another side effect of the pandemic. Majorities said they aren't keen on working outside their homes, eating indoors at a restaurant, or boarding a plane. 
"This means that the 'homebody' economy — in-home activities like online streaming, home fitness, and restaurant takeout and delivery — will more likely continue among Floridians after COVID-19," Escaleras said.
A quarter of respondents said they've been vaccinated, while 40% more said they're eagerly awaiting a shot, and 27% plan to keep their sleeves rolled down. Another 9% are fence-sitters.
The FAU BEPI survey was conducted online from Feb 24-28. It has a sample size of 436 and a 4.7 percentage point margin of error.
___
Happy National Speech and Debate Education Day — This school year, Florida students began participating in Phase 1 of the Florida Civics & Debate Initiative. So far, more than 1,300 students from 58 participating schools in 30 school districts have competed statewide in virtual competitions. The goal of this program is to expand into all Florida school districts by 2023. As the initiative soon will begin accepting applications to expand into Phase 2, the Florida Education Foundation highlights what civics and debate programs offer students — supporting confidence, resiliency, academic success, and building great citizens engaged in their communities. "Civics and debate is a team sport that helps prepare students for the real world," said Beth Eskin, director of the Florida Civics and Debate Initiative. "Problem-solving and critical thinking are keys to success, and there is no better place to cultivate these skills than by competing in sports like debate."
— SITUATIONAL AWARENESS —
—@ScottforFlorida: @SenateDems are trying to push through a bill that costs almost $2 trillion ($3 billion per page), and Republicans had a crazy idea: maybe everyone should read the bill. And Democrats are up in arms. What are they trying to hide?
—@daveweigel: Pretty good troll — Dems using the bill reading to publicize the popular bits
—@SMurphyCongress: If Sen. Ron Johnson insists on making these hardworking Senate clerks participate in his political stunt, he should be required to sit there in the Senate chamber for the 10+ hours it will take and listen to them.
Tweet, tweet:
Proud to join @AmbCTrujillo @Daniel_PerezFL @ArdianZika @DavidBorreroFL @SenatorAMR & @VoCommunism this morning to celebrate American stories of freedom that will play such an important role in civics education in FL. ¡Todos somos Americanos! https://t.co/eqSbw9DVpI #FlaPol

— Chris Sprowls (@ChrisSprowls) March 4, 2021
—@micheleforfl: Great voicemail to wake up to re: my committee comments and voting down HB1. "Michele Rayner is nothing but a f**king n***er freak." Of course, she restricted her number. But yeah — good morning y'all.
—@AnnaForFlorida: No evidence that @FLDEO ever tested CONNECT website's capacity — why am I not surprised by that?
—@AndrewWarrenFL: The irony is that you are standing up for the free speech that the caller is exercising to attack you with racial epithets. Keep fighting, counselor. You are not alone.
—@samanthajgross: Miami-Dade Supervisor of Elections: "We should be making it easier, not more difficult, for voters to vote from the safety of their homes … This bill rolls back a law that has been in place for a decade without cause … "This is a great disservice to voters."
—@WFLAJustin: Reading through the newly released 95-page #Florida Inspector General report on the DEO CONNECT unemployment system. Between 2009-2015, the state spent $81,654,189 ($13,403,807 was 19.6% OVER budget) on the system that failed during surge of claims at the start of the pandemic.
—@HazenWESH: Reading IG report on #Florida's unemployment system CONNECT: 1 thing notable, it found that while state contract required system to handle 200,000 concurrent users, Deloitte's system was only tested at 4,200 users.
—@fineout: Statement from @McKinleyPLewis in @SenRickScott office: "Any insinuation that this system was not designed to help out-of-work Floridians get back on their feet and into the workforce is false and ridiculous on its face …
—@photoriphy: Agriculture Commissioner @nikkifried/@NikkiFriedFL is asking the @FBI to investigate @GovRonDeSantis after reporting from @MiamiHerald shows early doses of the COVID-19 vaccine went to an exclusive Fla Keys neighborhood where 17 of his donors live.
—@MeredithMBeat: This was not a state-supported senior community POD, nor was it requested by the Governor.
—@DWUhlfelderLaw: Hey Ron DeSantis. Might be time to lawyer up for your Vaccine Ponzi Scheme
— DAYS UNTIL —
The NBA All-Star Game — 2; municipal elections in Broward and south Palm Beach County — 4; 'The Many Saints of Newark' premieres — 7; 2021 Grammys — 9; Zack Snyder's 'Justice League' premieres on HBO Max — 13; 'Godzilla vs. Kong' premieres — 21; 2021 Florida Virtual Hemp Conference — 21; 2021 Florida Derby — 22; MLB Opening Day — 27; 'No Time to Die' premieres (rescheduled) — 28; RNC spring donor summit — 35; 'Black Widow' rescheduled premiere — 63; Florida Chamber Safety Council's inaugural Southeastern Leadership Conference on Safety, Health and Sustainability — 66; 'Top Gun: Maverick' rescheduled premiere — 119; Disney's 'Shang Chi and The Legend of The Ten Rings' premieres — 128; MLB All-Star Game in Atlanta — 130; new start date for 2021 Olympics — 140; 'Jungle Cruise' premieres — 148; St. Petersburg Primary Election — 172; 'A Quiet Place Part II' rescheduled premiere — 196; 'Dune' premieres — 210; MLB regular season ends — 212; World Series Game 1 — 235; St. Petersburg Municipal Elections — 242; Disney's 'Eternals' premieres — 245; Steven Spielberg's 'West Side Story' premieres — 280; 'Spider-Man Far From Home' sequel premieres — 287; 'Doctor Strange in the Multiverse of Madness' premieres — 385; 'Thor: Love and Thunder' premieres — 427; 'Spider-Man: Into the Spider-Verse' sequel premieres — 581.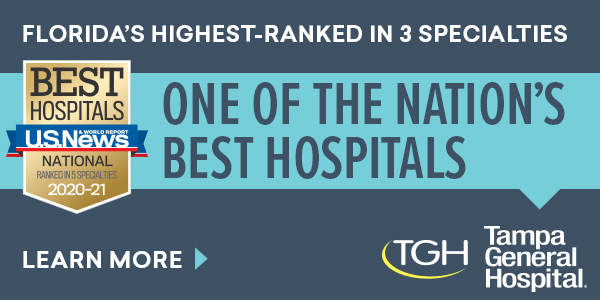 — DATELINE TALLAHASSEE —
"School choice bill clears final committee" via Jason Delgado of Florida Politics — A bill that would dramatically restructure Florida's school voucher program cleared its final Senate committee Thursday. The measure (SB 48) seeks to broaden school voucher eligibility and allow parents to use taxpayer-backed education savings accounts. Sponsored by Republican Sen. Manny Diaz, the proposal cleared the Senate Appropriations Committee with a party-line 11-8 vote. It moves next to the Senate floor. "This comprehensive school choice legislation removes barriers that exist under some of our current programs by enabling children to start in the school their parents think is best," Senate President Wilton Simpson said.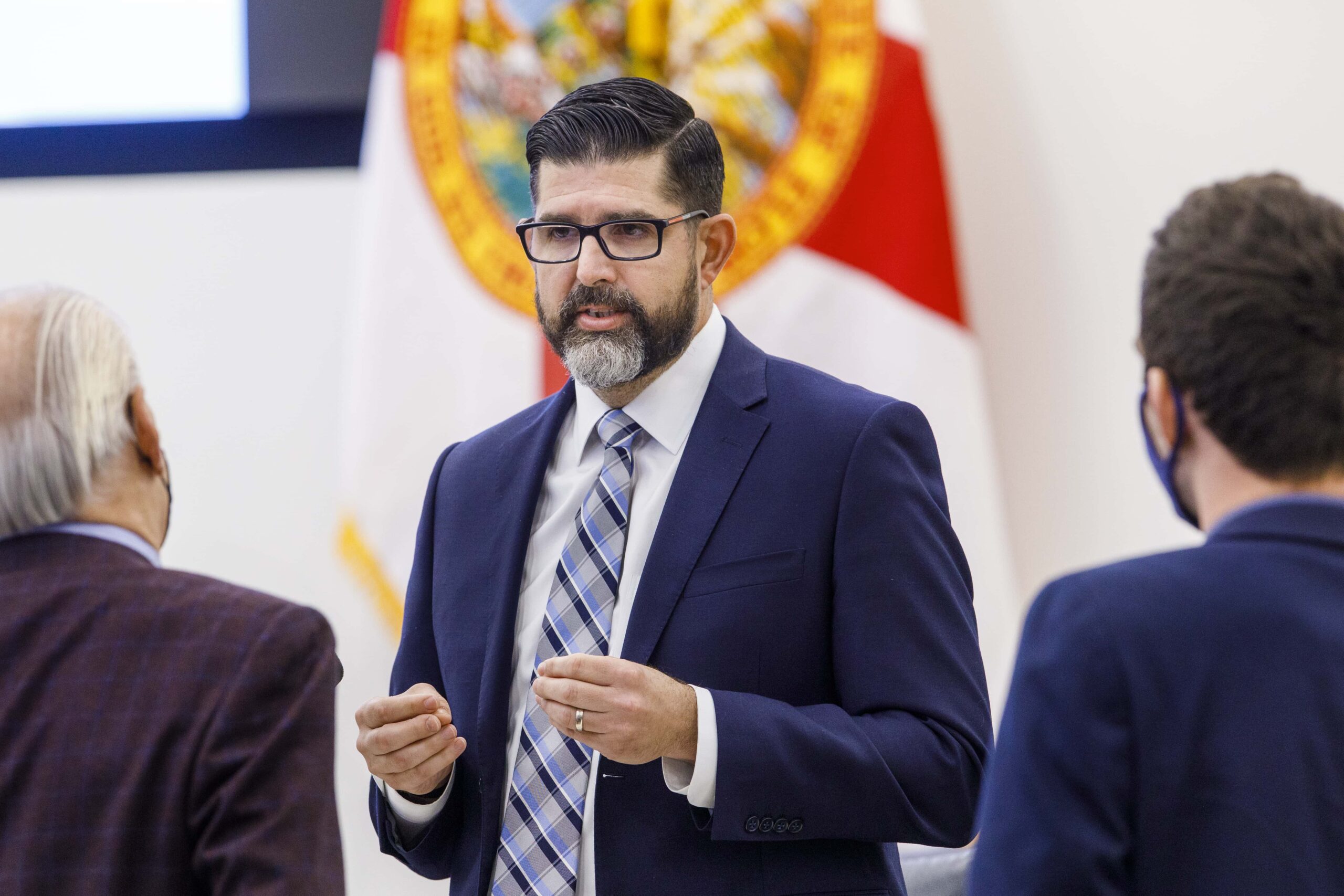 "Senate President looks for $40 million to boost pay for lowest-paid state workers" via James Call of the Tallahassee Democrat — More than 60% of voters approved Amendment 2 in November to gradually increase the state's minimum wage to $15 an hour by September 30, 2026. The first step in the increase comes this September when the hourly wage rises to $10. But Simpson, a Trilby Republican, said the state should set an example and begin to raise the pay of over 1,900 state employees who now make less than $11 an hour. Simpson said money to raise the pay for workers can be found by making cuts in other sectors of the state budget. "I think we should try to do significant raises moving forward this year, and possibly next year if we can afford it," he said. 
"Online sales tax ready for Senate floor" via Jacob Ogles of Florida Politics — Plans to require online retailers from out-of-state to collect sales tax at the point of purchase are ready for the Senate floor. And it could mean nearly a billion-dollar injection in sales tax revenue. The Senate Appropriations Committee voted in favor of Sen. Joe Gruters' e-fairness legislation. The vote came a day after state revenue estimators figured passage of the bill would bring a $973.6-million boost in general revenue funds in the 2021-2022 fiscal year and a $1.08 billion boost each year afterward. "This is about fairness to the consumer and fairness to the state," Gruters said.
"Bill broadening police drone use clears final Senate committee" via Jason Delgado of Florida Politics — A proposal that would allow law enforcement to use drones more regularly cleared its final committee on Thursday. The Senate Rules Committee advanced SB 44 with a 16-0 vote. Sen. Tom Wright, a Volusia County Republican, is the bill sponsor. Florida state law permits law enforcement to use drones under limited circumstances. According to statute, use is restricted to search warrants, prisoner escapes, and "imminent loss of life" situations. Wright's proposal, however, would broaden usage to include traffic management, evidence collection and crowd monitoring. Fire departments could also utilize drones to survey fire, flood and natural disaster damage under the measure.
"Lawmakers look to bolster civics education" via Ryan Dailey of The News Service of Florida — Speaker Chris Sprowls endorsed legislative proposals aimed at exposing public-school students to "victims of other nations' governing philosophies." "In the classroom, clearly, the textbook isn't enough. The instruction in the classroom isn't enough. What our children need to understand what happens to victims of communism, what happened in the Holocaust, is to hear it from survivors," Sprowls told reporters. Sponsored by Rep. Ardian Zika and Sen. Ana Maria Rodriguez, the proposals (HB 5 and SB 1450) aim to bolster civics education, in part by directing the Department of Education to curate a video library sharing first-person accounts of people who lived under foreign governments.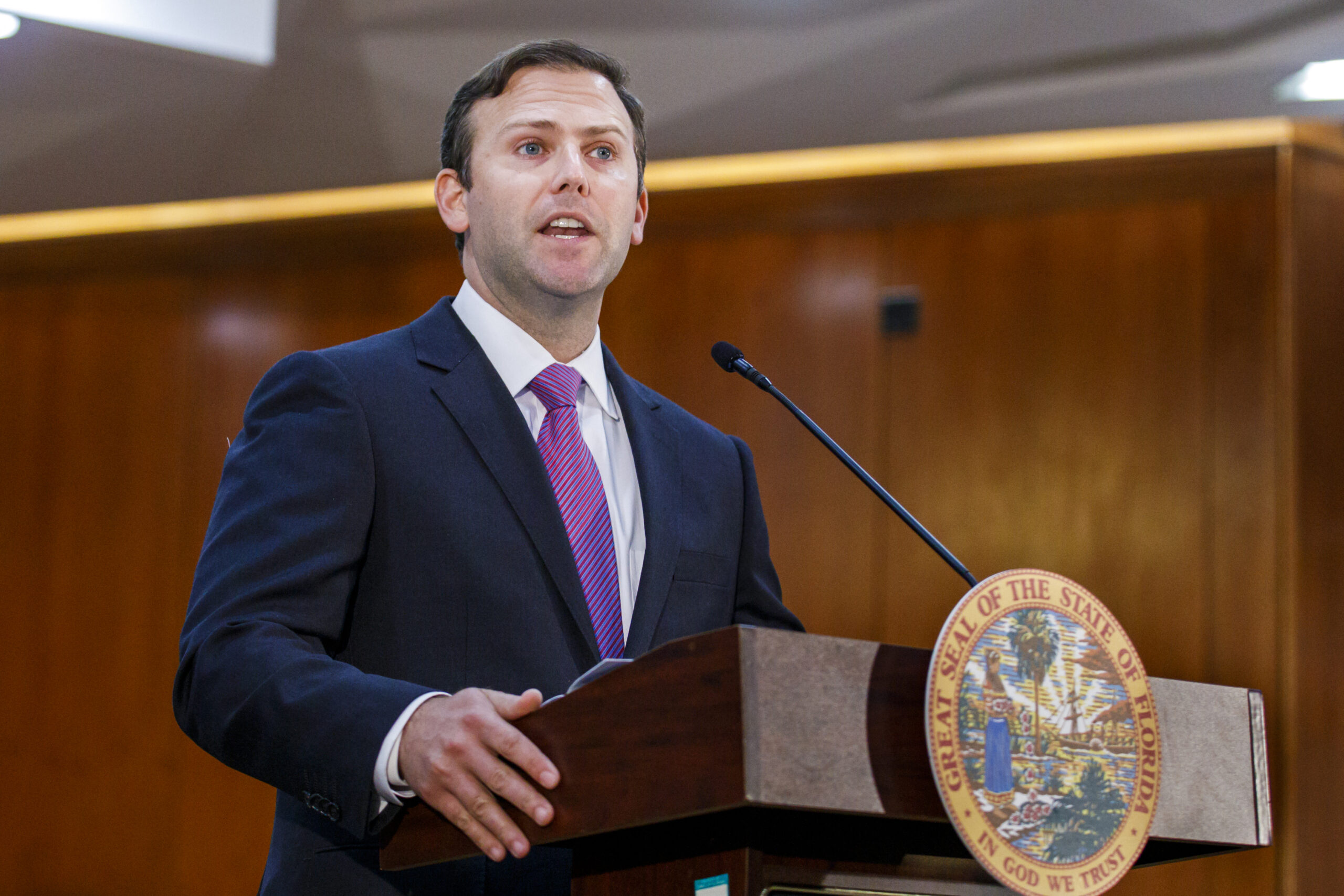 "House gives initial approval to bill targeting pandemic scams" via Renzo Downey of Florida Politics — The House gave its initial signoff Thursday to its first bill for the 2021 Session, legislation creating penalties for scams related to vaccines and personal protective equipment. Sprowls has made addressing problems stemming from the COVID-19 pandemic a legislative priority. The scammer crackdown bill, carried by Land O' Lakes Republican Rep. Zika, is the first bill the full House considered in the nascent Session. Zika's proposal establishes criminal penalties and authorizes civil remedies from fraud as consumers seek vaccines or send personal protective equipment during a pandemic. Officials at all government levels have been warning people about scams promising vaccines or PPE in exchange for money, Zika said.
"House Democrats offer alternative COVID-19 response legislation" via Jacob Ogles of Florida Politics — House Democrats offered their own COVID-19 relief package, which includes streamlining business assistance and expanding vaccine access. House Democratic Leader Evan Jenne, a Hollywood Democrat, said the bill should not be seen as partisan. Rather, the comprehensive legislation can be a resource for lawmakers to respond to an unprecedented challenge for the state. "I'm under no illusion this bill will be fast-tracked to the floor this Session," he said. "But I would encourage my friends to steal as much as possible and put it in some committee bill if necessary."
"'It's Tallahassee politics.' Miami leaders slam bill to wipe mail ballot requests" via Samantha J. Gross of the Miami Herald — Miami-Dade County leaders are slamming GOP-backed legislation moving through Tallahassee that would cancel existing mail ballot requests for millions of voters around the state, including more than 100,000 living in Miami-Dade cities with autumn elections. Should it become law, SB 90, sponsored by the Republican chair of the Florida Senate Ethics and Elections Committee, would cancel all standing mail ballot requests on July 1, forcing voters to file new applications with their local supervisor of elections if they want to continue to vote by mail. In Miami-Dade County alone, more than 404,000 voters scheduled to receive mail ballots over the next two years would be wiped from the list, according to Miami-Dade County Supervisor of Elections Christina White.
— TALLY 2 —
"Chris Sprowls sets precedent of tight leash during first contentious debate" via Renzo Downey of Florida Politics — Sprowls has now finished Day 3 of his first Legislative Session as House Speaker. The Speaker made it clear he wanted the chamber to follow the rules for debate to a T during its first extensive floor session. During the question phase over Republicans' COVID-19 liability bill, he ran a tight ship. It took Sprowls less than one minute into the first question of the afternoon to interrupt a line from Rep. Joe Geller he said, "sounds like debate." Enforcement from the dais isn't uncommon during floor sessions, especially on contentious topics. "But I do think he's probably riding it a little bit harder than most Speakers in the past, but we'll see how it goes," House Democratic Co-Leader Jenne said.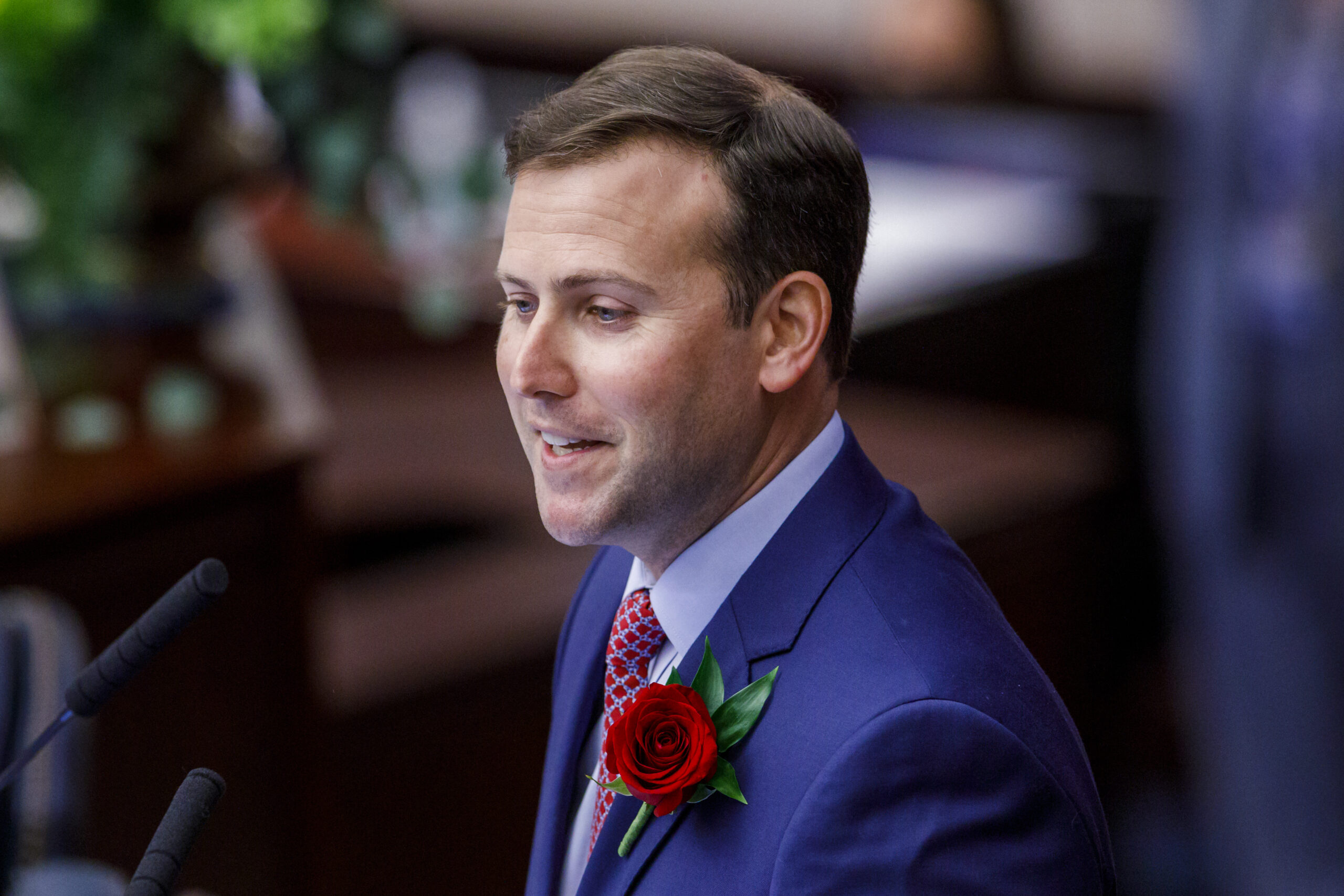 "Senators back boosting child-restraint age" via News Service of Florida — A proposal that would require 6-year-old children to be secured in car seats or booster seats is headed to the full Senate. Under current law, children through age 3 are required to be in car seats. Children ages 4 and 5 can be in car seats or booster seats. The proposal (SB 380), sponsored by Gainesville Republican Sen. Keith Perry, would raise the age to 6. The Senate Rules Committee unanimously approved the bill Thursday, positioning it to go to the Senate floor. "It is a matter of life and death for these children, so it is very important," Barney Bishop, a lobbyist for the Florida Smart Justice Alliance, said before the committee vote.
"Bill protecting 'agritourism' and farming nuisances heads to Senate floor" via Renzo Downey of Florida Politics — The Florida Senate could soon vote on legislation protecting farming operations against nuisance lawsuits, a quiet priority in that chamber. By a 14-2 vote, the Senate Rules Committee gave Sen. Jason Brodeur's bill (SB 88) its final approval before it hits the Senate floor. To moderate lawsuits against farmers, the Sanford Republican's bill would restrict the types of civil lawsuits based on farming activities, require plaintiffs to prove noncompliance with state or federal requirements and limit who may file nuisance lawsuits against farmers. "People that move next door to the nuisance, they shouldn't be allowed to turn around and sue the poor farmer that's been there for years," Brodeur told the committee.
"Patt Maney sponsored 'grandparent tuition waiver' gets House go-ahead" via Ryan Dailey of News Service of Florida — A proposal is advancing in the Florida House that would allow high-performing students who live outside of Florida to pay in-state tuition rates at public universities if their grandparents reside in the Sunshine State. The measure (HB 1273) is dubbed the "grandparent tuition waiver bill" by House sponsor Patt Maney, a Shalimar Republican. It would let out-of-state students scoring in the 89th percentile or higher on the ACT or SAT exams enroll as full-time students at Florida universities and pay cheaper in-state tuition. The proposal was approved Wednesday by the House Post-Secondary Education and Lifelong Learning Subcommittee in an 11-3 vote. Under the measure, the out-of-state students' grandparents would have to be "legal" Florida residents, prompting questions from some lawmakers.
— CAPITOL REAX —
AFP-FL celebrates school choice committee win — The Senate Appropriations Committee earned praise from AFP-FL after sending a bill that would dramatically restructure Florida's school voucher program to the chamber floor. "Every student is unique, and parents deserve the freedom and flexibility to meet their children's unique educational needs and provide them with the best chance to succeed," AFP-FL state director Skylar Zander said. "A child's academic success shouldn't be predetermined by his or her ZIP code. SB 48 goes a long way toward expanding educational opportunities for Florida families, and Americans for Prosperity applauds the Senate Appropriations Committee for approving this important bill. We're grateful to Sen. Diaz for his leadership on this meaningful education reform."
Florida TaxWatch highlights e-fairness support — After a Senate bill to require online retailers from out-of-state to collect sales tax at the point of purchase cleared its final committee, Florida TaxWatch sent an email blast touting a new poll showing 63% of voters back the measure. "This isn't a new issue, and it's not a new tax, but it's more important now than ever before to follow the majority of states that have enforced the Wayfair ruling," FTW president and CEO Dominic Calabro said. "Florida is experiencing an unprecedented budget deficit, and enacting e-fairness legislation could go a long way in reducing other burdensome taxes … bolstering our economy, and positioning the state to be as successful as possible in the post-COVID-19 era."
— LOBBY REGS —
New and renewed lobbying registrations:
Brian Bautista, Paul Bradshaw, David Browning, Carlo Fassi, Mercer Fearington, Nicole Kelly, Sydney Ridley, Clark Smith, The Southern Group: Cookies Retail, Hillsborough Community College Foundation, Volusia County
Gregory Black, Waypoint Strategies: Allstate Construction
Tyler Burr, RAI Services Company
Jorge Chamizo, Charles Dudley, George Feijoo, Cory Guzzo, Floridian Partners: Statewide Insurance Associates
David Custin, David R. Custin & Associates: AT&T
Sha'Ron James, Gunster Yoakley & Stewart: Gulfstream Park Racing Association
Lori Killinger, Lewis Longman & Walker: Florida Family Fairness
Will McKinley, Angela Dempsey, PooleMcKinley: The Doctors Company, Nutanix
Michael Williams: Florida Hospital Association
— LEG. SKED —
The House will hold a floor Session, 10 a.m.
The Revenue Estimating Conference will hold an impact conference to analyze the effect of proposed legislation, 9 a.m., Room 117, the Knott Building.
The Florida Commission on Ethics will meet to go over cases, including one that alleges Rep. Angie Nixon filed an inaccurate financial disclosure, noon, Building 3 of the Agency for Health Care Administration.
The Ocoee Election Day Riots Historical Review and Dedication Committee will meet virtually to discuss potential names for a park honoring the victims of the century-old massacre, 1 p.m. The public may register to attend.
Florida TaxWatch will host a virtual "State of the Taxpayer Day" at 1 p.m. A livestream link is available upon registration.
— STATEWIDE —
"CONNECT investigation first findings: Deloitte ran insufficient stress testing" via Renzo Downey of Florida Politics — Chief Inspector General Melinda Miguel released her initial findings Thursday about the state's unemployment system failures at the beginning of the pandemic. In May, DeSantis asked the Inspector General to investigate the CONNECT system and the contract that led to its creation. In the months after COVID-19 reached the United States and after lockdowns across the nation, CONNECT crashed under the pressure of a historic spike in jobless Floridians trying to apply for unemployment benefits. Deloitte Consulting earned the largest share of the $77 million the state spent to set up CONNECT under then-Gov. Scott. In court documents last year, Deloitte distanced itself from the system, arguing it has had "no connection" to the online system in more than five years.

"Banning big reptiles upsets a big FL industry. Let's upset some others" via Craig Pittman of Florida Phoenix — The Dry Tortugas are about as far away from Florida as you can get and still be in Florida, but they've got a very Florida problem. Yet somehow, one of Florida's worst invasive species has popped up there. "We've started pulling iguanas from the Dry Tortugas," park superintendent Pedro Ramos told the Florida Fish and Wildlife Conservation Commission last week during a lengthy discussion about nonnative reptiles. Later, when I contacted Ramos for details, the superintendent of both Dry Tortugas and Everglades National Parks said the iguanas have appeared on the remote islands only a couple of times so far, probably by hitching a ride on boats or floating debris. But he and his staff fear this is only a prelude to a full-scale scaly invasion.
"Despite pandemic, UF research spending hits new high" via Drew Wilson of Florida Politics — Research spending at the state's flagship university grew 1.5% last year, hitting a record-high $942.2 million. The University of Florida's response to a Higher Education Research and Development Survey showed a $13.6 million increase in expenditures over the $928.6 million spent in the 2019 fiscal year even though the pandemic forced a two-month pause in most research. "Despite the challenges of the pandemic during the final quarter of FY2020, UF researchers were able to post new records in research expenditures," said David Norton, UF's vice president for research. "This is a real testament to the commitment of UF's scientific community and to the professionals who manage the research enterprise."
— 2022 —
"David Shor on why Donald Trump was good for the GOP and how Dems can win in 2022" via Eric Levitz of New York Magazine — A veteran of the 2012 Barack Obama campaign, Shor is currently head of data science at OpenLabs, a progressive nonprofit. He thinks the Donald Trump era was great for the Republican Party (in strictly electoral terms). One high-level takeaway is that the 2020 electorate had a very similar partisan composition to the 2016 electorate. When the polls turned out to be wrong, and Trump turned out to be much stronger than they predicted, many people concluded that turnout models must have been off. He exceeded expectations mostly through persuasion. A lot of voters changed their minds between 2016 and 2020.
"As Ron DeSantis' GOP star rises, the money is following. He raised $2.7 million in February" via Steve Contorno of the Tampa Bay Times — Friends of Ron DeSantis brought in $2.7 million in February, its largest monthly haul — by far — since the Republican was sworn in as Governor two years ago. It's the latest signal that DeSantis is putting the pandemic in the rearview mirror and shifting focus to his political future. The first-term Governor paused contributions to his committee after the coronavirus first arrived in Florida. As he publicly and proudly reopened the state for business in the back half 2020, he also started accepting donations to his political committee again.
"DeSantis and Mike Pence tied in new poll of Donald Trump voters" via Matt Dixon of POLITICO — Gov. DeSantis is tied with former Vice President Pence among likely supporters of Trump in a hypothetical 2024 Republican primary — as long as you take the former President out of the picture. A new survey from GOP pollster Tony Fabrizio, who was a Trump pollster in 2020, has DeSantis and Pence neck-and-neck in a distant second place behind Trump, who is the top choice for a narrow majority of GOP primary voters. But when Fabrizio combined the results with Trump voters' second choices, DeSantis and Pence were tied with 22%, with Texas Sen. Ted Cruz coming in a close third, with 19%.
"Challengers for Tallahassee Mayor, Leon County Commission begin filing to run for election" via Karl Etters of the Tallahassee Democrat — Local candidates for city and county commission seats are lining up to challenge sitting elected officials. Candidates seeking County Commission Seat 5, City Commission Seat 3, and the Office of Mayor have already filed with the Leon County Supervisor of Elections office. Both Mayor John Dailey and City Commissioner Jeremy Matlow have filed for reelection. Matlow does not yet face a competitor, but Dailey, first elected in 2018, has a challenger in Whitfield "Hubba Bubba" Leland, a Tallahassee native, community activist, and executive director of the nonprofit Round Table Community. Two people have filed to run against County Commissioner Kristin Dozier, who has not yet filed for reelection. 
— CORONA FLORIDA —
"Another day, another 6K COVID-19 infections in Florida" via Jacob Ogles of Florida Politics — The state also tallied an additional 126 COVID-19-related deaths. The good news is the state has now administered more than 5 million vaccines to quash the deadly coronavirus's disruption of daily life. A daily Department of Health report on the pandemic showed the total caseload in Florida had risen to 1,930,232 positive tests for coronavirus. That total dated back to the first Florida cases on March 1, 2020. It reflects 1,894,722 Florida residents and 35,510 individuals from out-of-state tested here.
"Democrats ask FBI for investigation into vaccine distribution; Ron DeSantis pushes back" via Mary Ellen Klas and David Goodhue of the Miami Herald — Florida's two top Democratic officials on Thursday called on the U.S. Justice Department to launch an investigation into Gov. DeSantis for what they say appears to be a "pay to play" scheme in which the Governor directed vaccine doses to communities in the state's wealthiest ZIP codes in exchange for campaign contributions. Agriculture Commissioner Nikki Fried and Senate Democratic Leader Gary Farmer issued separate statements urging the U.S. Attorney and the FBI to look into whether the $3.9 million in contributions made to the Governor's political committee since December alone were connected to favorable treatment for vaccine distribution.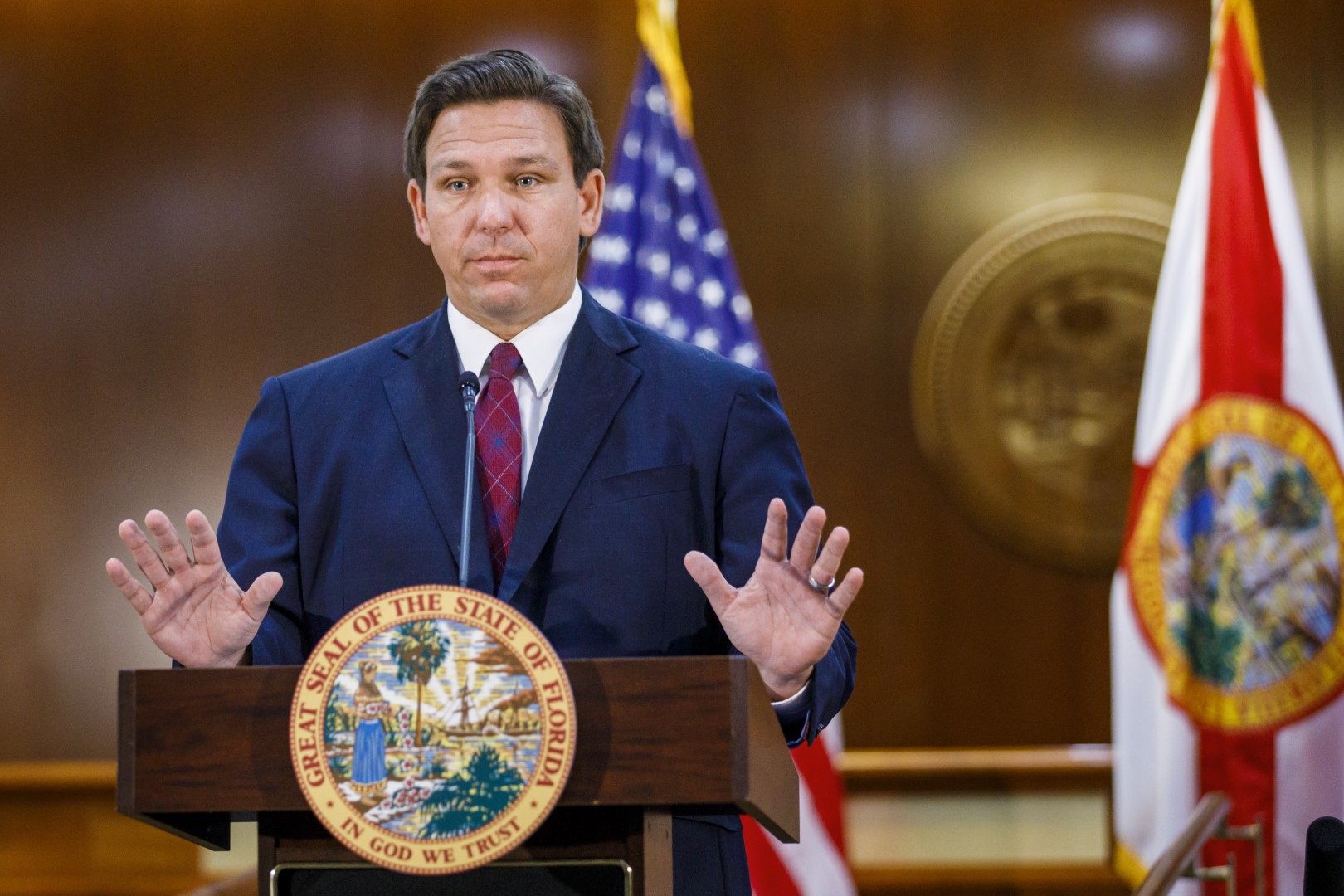 "Jared Moskowitz denies reporting on Publix's vaccine plan, favoritism" via Renzo Downey of Florida Politics — Recent reporting on Publix and preferential treatment to the grocery chain are false, according to Moskowitz. On Thursday, Moskowitz's communications team sent out an email "setting the record straight" regarding Publix. "Allegations that Publix is an outlier in how it administers and transfers vaccine or receives preferential treatment are false," Moskowitz said. Publix donated $100,000 to DeSantis' political committee in December. The next month, the Governor began announcing the first of hundreds of Publix pharmacy locations that would begin offering shots. But there's no correlation between the two, according to Moskowitz. "Suggestions that Publix is receiving vaccine because of political favoritism are unfounded and utter nonsense," he said.
"Did politician influence Broward vaccine site? No way, leaders say." via Lisa Huriash and Skyler Swisher of the South Florida Sun Sentinel — State and local officials were defending themselves Thursday against yet more suggestions that political influence is guiding Florida's distribution of the COVID-19 vaccine — this time over how Wynmoor, a prominent senior community in Broward County, jumped to the front of the vaccination line. The issue arose after Wynmoor thanked Broward County Commissioner Mark Bogen — an attorney for the community — for getting them one of Florida's first pop-up vaccine sites, leading to about 4,000 people receiving shots in January. Despite the praise, the state's emergency management chief downplayed Bogen's role.
— CORONA LOCAL —
"Nearly 400 Lee teachers who are 50 or older will be offered COVID-19 vaccines Friday" via Pamela McCabe of the Naples Daily News — About 400 Lee County teachers will be offered an appointment Friday for a COVID-19 vaccine as part of the first of many pop-up clinics aimed at vaccinating local school employees who are 50 and older. The clinic, hosted by the Florida Department of Health in Lee County, reflects the recent eligibility expansion announced earlier this week by DeSantis. As of Wednesday, anyone 50 or older who works in K-12 schools or are sworn law enforcement officers or firefighters qualify for vaccines. Some pharmacies, such as CVS, are honoring the recently expanded federal vaccine guidelines, which now include anyone who works in K-12 schools and day cares, regardless of their age.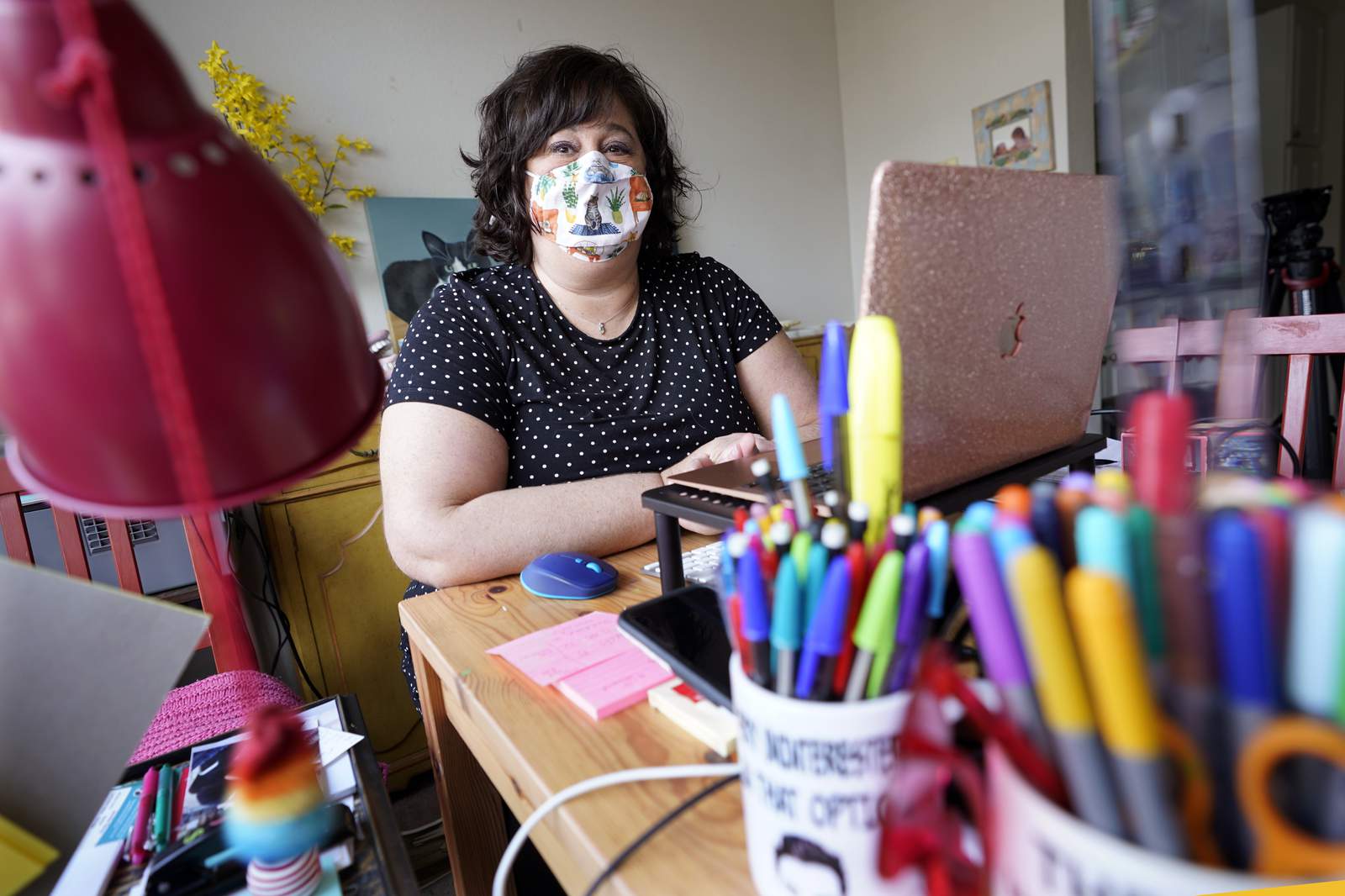 "Leon County positivity rate still below 5%; Another Leon resident dies of the virus" via CD Davidson-Hiers of the Tallahassee Democrat — Leon County has had 49 more residents test positive for COVID-19 and one more resident die, the Florida Department of Health confirmed on Thursday. To date, this means 287 Leon County residents have died of the 28,515 who have tested positive for the virus since March, according to state data. The county's two-week positivity rate stands at roughly 4.2%. Health experts have long advised an area's positivity rate needs to rest at or below 5% for two weeks. To date, state data show 47,246 Leon County residents have received at least one shot of the two-dose COVID-19 vaccine series, Pfizer or Moderna. Of those, 30,540 have received both shots, according to state health department data. 
"Community Health of Northwest Florida plans COVID-19 vaccination clinics Friday, Saturday" via Madison Arnold of the Pensacola News Journal — Community Health of Northwest Florida will hold vaccination clinics Friday and Saturday for all Florida residents who qualify. The event will be held at the Brownsville Community Center and appointments will be open to all eligible for a vaccine, including new groups covered under recent executive orders from DeSantis. Any eligible person can call the Community Health Northwest Florida COVID-19 vaccination scheduling call center at 850-439-3358 to make an appointment.
"Florida A&M site sees big uptick in people seeking shots" via Byron Dobson of the Tallahassee Democrat — Expanding the eligibility for those seeking vaccines gave staff at the Lawson Center the shot in the arm they've been hoping for. Wednesday marked the first day under DeSantis' order that allows K-12 school employees, law enforcement officers and firefighters age 50 years and over to get the Moderna vaccine on the campus of Florida A&M University. By the end of the 9 a.m.-1 p.m. window, 129 vaccines had been administered. And, while still not reaching the 200 daily dose availability, it was a giant step. Before Wednesday, the site averaged only 43 visitors. Scores were sent away because they didn't meet the previous eligibility.
"Elected official may have steered special vaccine access to community that pays him" via Zac Anderson of the Sarasota Herald-Tribune — Broward County Commissioner Mark Bogen works as an attorney for the Wynmoor Village community, earning tens of thousands of dollars annually from his work there in 2019, according to financial disclosure forms. Yet even as Bogen was getting paid by Wynmoor, he may have used his influence to help steer a vaccine clinic to the community in early January, according to written statements from Wynmoor leaders in the community's newsletter. Wynmoor residents ultimately received special access to 4,000 vaccine doses when Broward County had vaccinated only 25,694 people in the entire county.
"St. Petersburg City Council approves 20,000 capacity for Grand Prix" via Kelly Hayes of Florida Politics — The St. Petersburg City Council unanimously approved the upcoming Firestone Grand Prix to host a maximum of 20,000 fans during a meeting Thursday. The council approved the number of spectators for the annual Grand Prix after deciding to delay the event from this upcoming weekend to the weekend of April 23-25. The event will be allowed to welcome 20,000 spectators per day, the same number approved by the city for the previous October event due to COVID-19 concerns. And, similar to the October race weekend, the even will practice strict health and safety protocols to prevent the spread of COVID-19, including requiring masks both inside and outside and observing social distancing rules. The event will also require a health screening and temperature check before entry.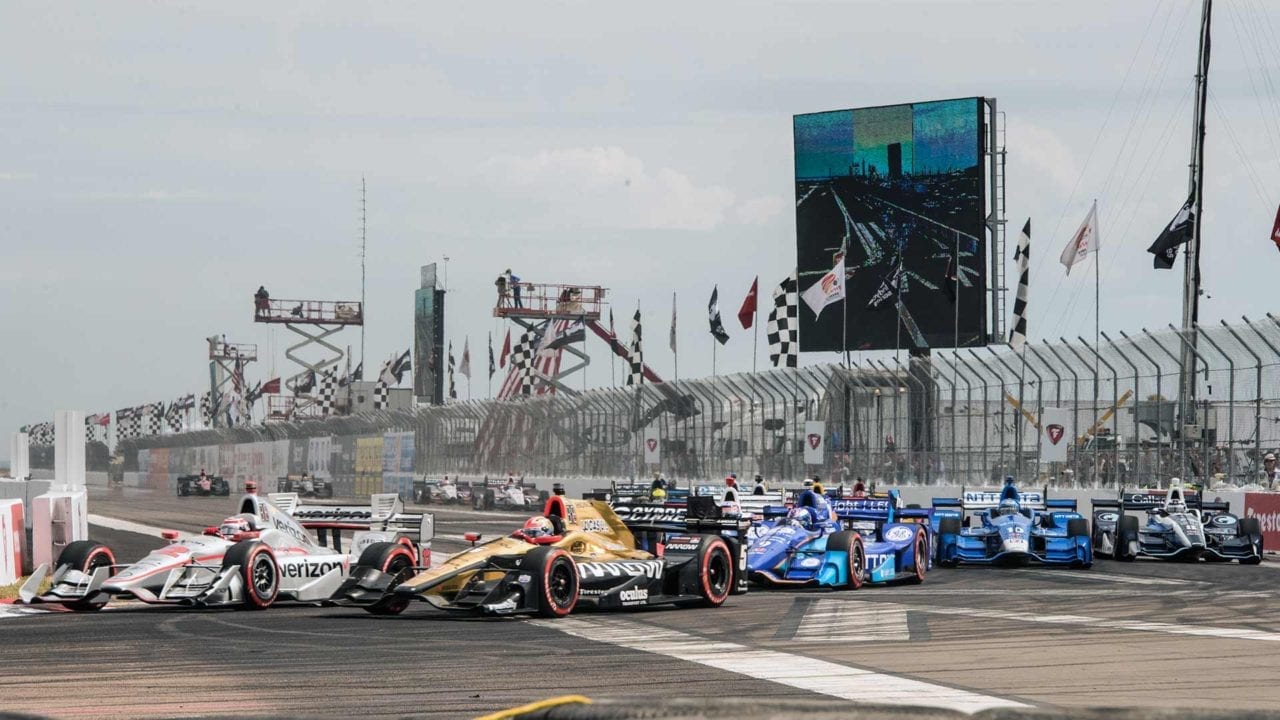 "Disney World workers get spit on, yelled at, and pushed trying to enforce COVID-19 safety rules" via Gabrielle Russon of the Orlando Sentinel — Confrontations on Walt Disney World property in recent weeks have seen some guests angrily refuse to follow Disney's pandemic safety rules. Some of the situations have led to arrests. Orange County Sheriff's reports also depict the challenges theme parks and their employees face enforcing the rules. Not everyone is willing to obey them. Some visitors spit. They yell. They push Disney employees out of their way. They are drunkenly defiant.
— CORONA NATION —
"The United States is now averaging 2 million vaccine doses administered per day." via Ruth Graham of The New York Times — The average number of vaccine doses being administered across the United States per day topped two million for the first time on Wednesday, according to data from the CDC. A month ago, the average was about 1.3 million. Biden set a goal for the country shortly after taking office to administer more than 1.5 million doses a day, which the nation has now comfortably exceeded. The milestone was yet another sign of momentum in the nation's effort to vaccinate every willing adult, even as state and city governments face several challenges, from current supply to logistics to hesitancy, of getting all of those doses into people's arms.
"Which school workers get coronavirus vaccines? Depends on where you sign up." via Megan Reeves and Allison Ross of the Tampa Bay Times — Confusion reigned among Florida's teachers and school workers after conflicting directives by state and federal officials about which school employees are eligible for coronavirus vaccines in the state. Biden on Tuesday urged states to prioritize all school staff and child care workers for vaccines, regardless of age, and said he would use the Federal Retail Pharmacy Program to ensure all in those categories receive at least one shot by the end of March. That announcement came a day after DeSantis issued an executive order that said only K-12 school staff 50 and older would have access to shots.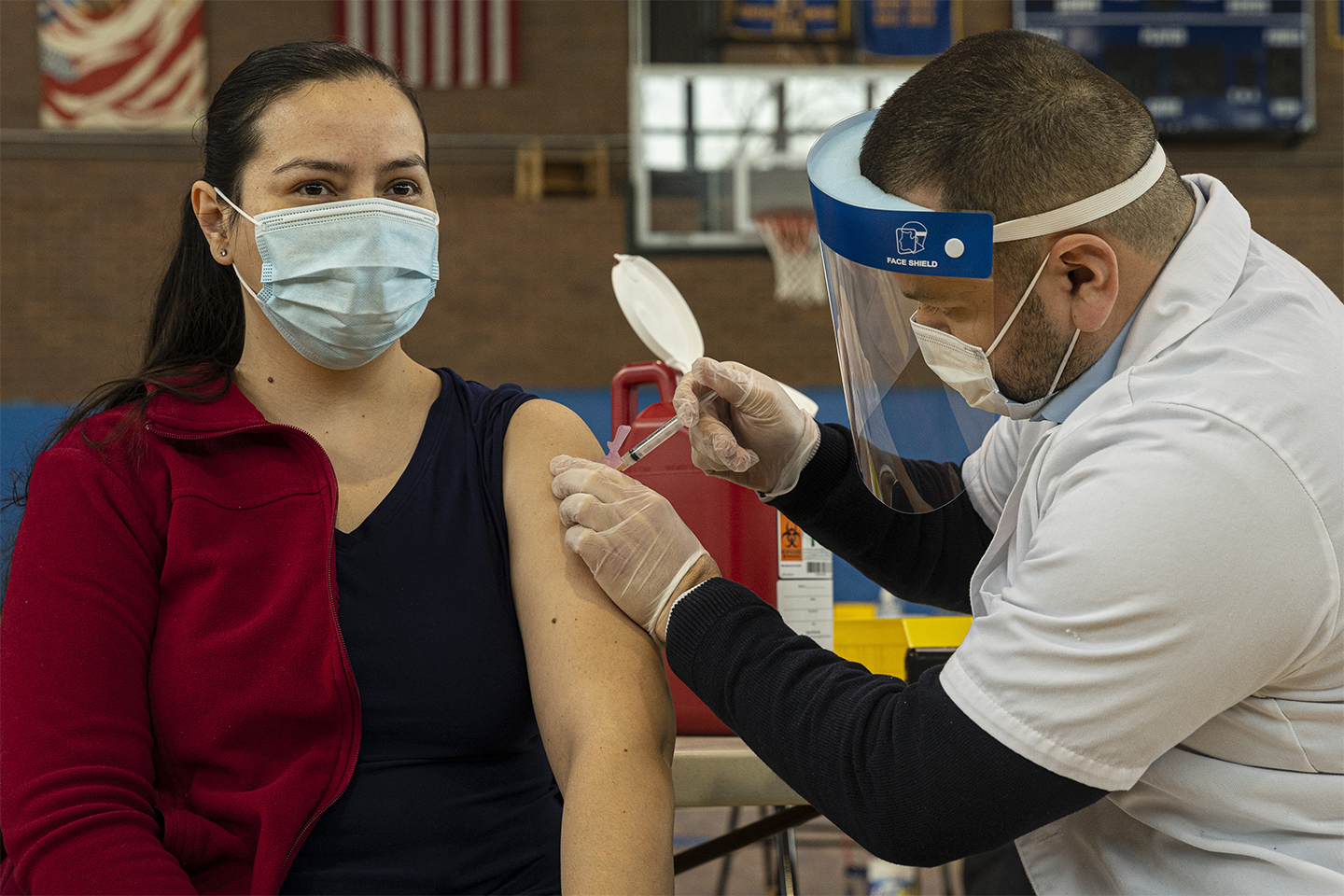 "The next wave of vaccine eligibility criteria is a smudgy mess" via Molly Roberts of The Washington Post — "If you smoke or have previously smoked at least 100 cigarettes," announced a Charlotte television reporter, "you will qualify for a coronavirus vaccine in North Carolina starting on March 24." One hundred cigarettes? For a jab? That's nothing to the committed smoker. Nor is it too late to start now: You have three weeks to reach 100. The smoking exemption is a reminder that the next wave of coronavirus vaccine eligibility criteria has taken the bright lines of age requirements and replaced them with a smudgy mess. The various medical and professional categories rolled out across the country to guarantee an orderly mass immunization have so many loopholes they seem to collapse into themselves.
"CDC delays guidelines for vaccinated people" via Erin Banco of POLITICO — The Centers for Disease Control and Prevention did not release its guidance for vaccinated Americans on Thursday as originally planned, according to two senior administration officials with knowledge of the situation. After a series of meetings and calls with senior officials on the White House's Covid-19 task force and the Department of Health and Human Services over the last two days, the CDC was told to "hold off on releasing" the recommendations, one of those sources said. The reason is still unclear but one senior administration official said the guidelines were still being finalized.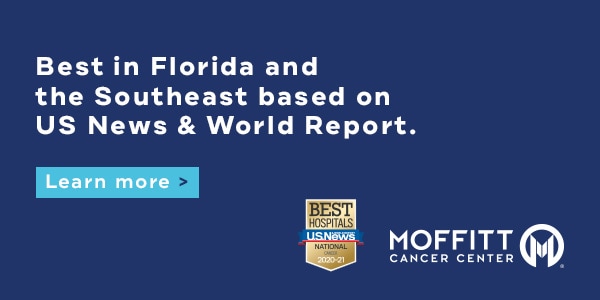 — CORONA ECONOMICS — 
"Jerome Powell confirms Fed to maintain easy-money policies" via Paul Kiernan of The Wall Street Journal — Federal Reserve Chairman Powell reiterated his intention to keep easy-money policies in place but provided no sign the central bank will seek to stem a recent rise in Treasury yields, prompting them to rise further. "Today, we're still a long way from our goals of maximum employment and inflation averaging 2% over time," Powell said Thursday. Powell's remarks came at his last scheduled public event before Fed policymakers meet on March 16-17. He said the central bank will maintain ultra-low interest rates until its employment and inflation goals have been met and will continue hefty asset purchases until "substantial further progress" has been made.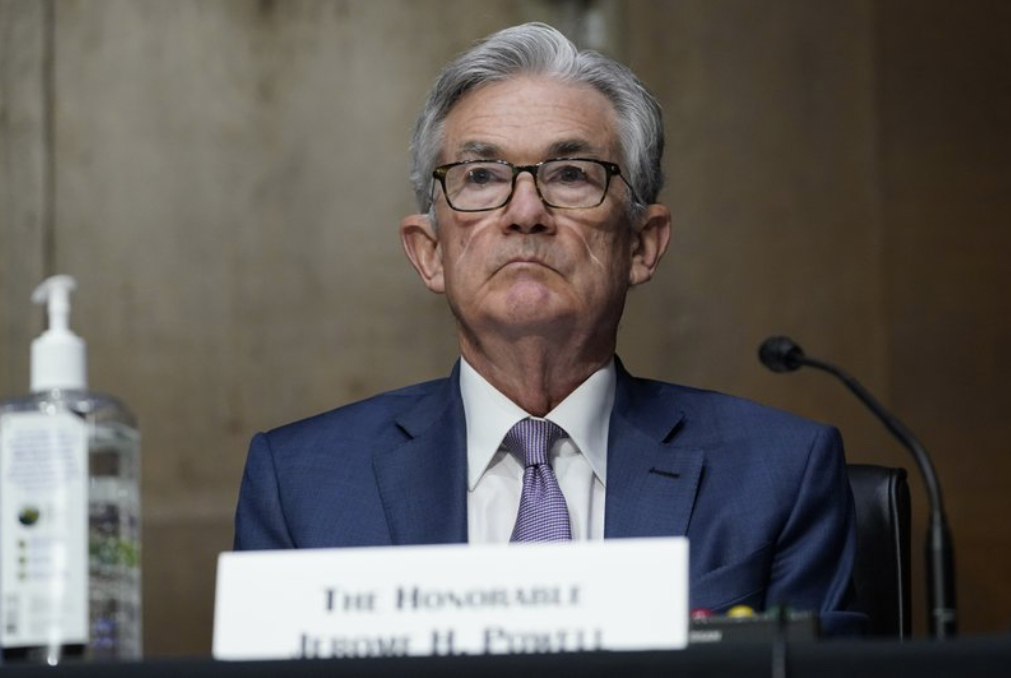 "Employers likely added more jobs in February, but economists say there's no bounce back yet" via Patti Domm of CNBC — Hiring likely improved in February as more of the economy reopened, but winter weather could have hampered some activity. According to Dow Jones, economists expect to see 210,000 payrolls were added in February, compared to just 49,000 in January. The unemployment rate is expected to have remained at 6.3%, but in coming months the level is likely to keep dropping as more of the public becomes vaccinated, and service sector jobs return. The range of expectations for job growth is wide, with Citigroup economists expecting 410,000 payrolls were added in February. The U.S. Bureau of Labor Statistics is expected to release the employment report at 8:30 a.m. Friday.
"Jobless claims below 16,000 last week" via News Service of Florida — Marking a pandemic low, the U.S. Department of Labor estimated 15,903 first-time unemployment claims were filed last week in Florida. The week's estimate that ended Feb. 27 was down 2,727 from a revised count of 18,630 for the week ending Feb. 20. Over the past four weeks, the state has averaged 19,452 claims, down from 50,442 the previous four weeks. Florida's drop came as the Department of Labor estimated 745,000 first-time unemployment claims were filed nationally last week. Since March 15, 2020, the Florida Department of Economic Opportunity has handled more than 5.19 million claims, which have resulted in nearly 2.3 million claimants receiving more than $22.8 billion in state and federal assistance.
— MORE CORONA —
"'Falling through cracks': Vaccine bypasses some older adults" via Gillian Flaccus, Heather Hollingsworth, and Russ Bynum of The Associated Press — Older adults have top priority in COVID-19 immunization drives the world over right now, and hundreds of thousands of them are spending hours online, enlisting their children's help and traveling hours to far-flung pharmacies in a desperate bid to secure a COVID-19 vaccine. But an untold number like Andrade are getting left behind, unseen because they are too overwhelmed, too frail, or too poor to fend for themselves. The urgency of reaching this vulnerable population before the nation's focus turns elsewhere is growing as more Americans in other age and priority groups become eligible for vaccines. 
"What a difference a year makes: California poised to reopen" via Kathleen Ronayne and Don Thompson of The Associated Press — This April should look very different from the last for California's nearly 40 million residents, with a new plan from the governor that will speed up reopening a year after he imposed the nation's first statewide coronavirus shutdown. Next month, nearly the entire state could see a return of inside restaurant dining, the reopening of movie theaters and other indoor businesses, far more children back in classrooms and competing in sports, maybe even fans in the stands for Opening Day of Major League Baseball. "It's important that we start getting back to work and recovery," said Emilie Clarke, district affairs and development director at the Downtown Sacramento Partnership, which represents businesses in California's capital city.
"'That's it, bud … we're done:' Looking back on the cancellation of the 2020 Players" via Garry Smits of The Florida Times-Union — Players Championship chairman Andy Carroll and first vice chairman Troy Smith were sitting on a golf cart at the Players volunteer center on a balmy night on March 12, 2020. The second Players in March since returning to the traditional month for the PGA Tour on the First Coast should have been off to a great start. But Carroll and Smith were discussing a bigger issue: which volunteers would be considered essential to the running of the rest of The Players. Carroll's cellphone then buzzed for what seemed to him the millionth time that week. It was a text message from Players Championship tournament director Ryan Hart. "That's it, bud … we're done."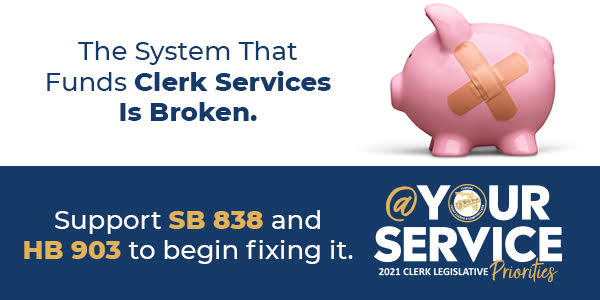 — PRESIDENTIAL —
"Joe Biden's COVID-19 aid bill advances in Senate" via Burgess Everett, Marianne Levine and Caitlin Emma of POLITICO — Senate Democrats muscled through the votes to begin consideration of Biden's $1.9 trillion coronavirus relief bill on Thursday afternoon, putting the party on course to clinch a new stimulus law well before its official March 14 deadline. But Republicans are setting up a grueling debate that appears likely to carry the partisan battle into the weekend. Early Thursday afternoon, Democrats rallied their 50 Senators to kick off debate on their own version of the stimulus bill, a key test vote that demonstrated that Senate Majority Leader Chuck Schumer has the support to prevail in the end, whenever it may be.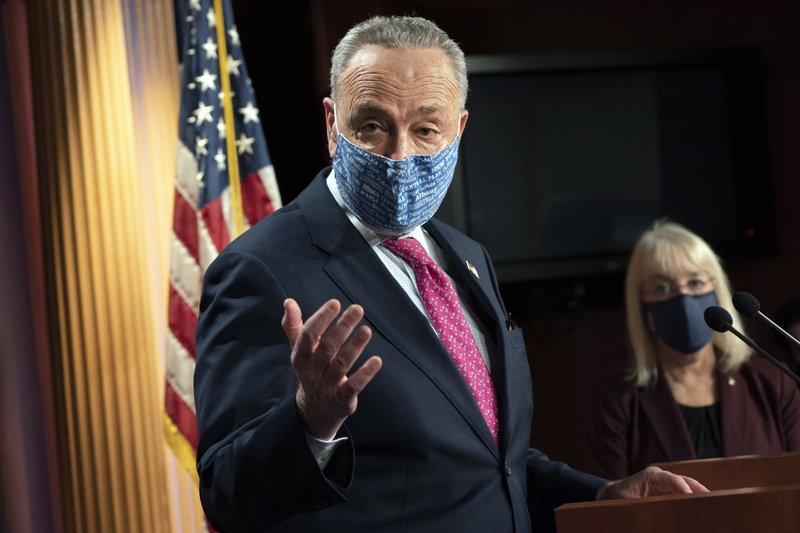 "For Biden, deliberation and caution, maybe overcaution, on the world stage" via David E. Sanger of The New York Times — Biden, faced with a decision about how to punish Saudi Arabia for its role in the assassination of a Washington Post journalist, gathered his top national security officials in the Oval Office and pushed them at length about their recommended response. Then he sided with a majority of advisers who argued against the most severe action possible. That same week, he approved relatively modest airstrikes in retaliation against Iranian-backed militias in Iraq — more of a diplomatic signal than a blow. The Biden foreign policy that emerges from these early weeks is one of restraint, caution and fast-paced deliberation. Decisions come more quickly than they did in the Obama administration, when Biden, as Vice President, complained about the endless meetings.
"Biden orders temporary limits on drone strikes outside war zones" via Ellen Nakashima and Missy Ryan of The Washington Post — The Biden administration has imposed temporary limits on drone strikes targeting suspected terrorists outside the battlefields of Afghanistan, Syria and Iraq, tightening a Trump-era policy while officials review how much leeway to give the military and the CIA in counterterrorism operations. According to administration officials who spoke on anonymity to describe internal deliberations, the restriction was quietly imposed on Jan. 20 — the day of Biden's inauguration — by national security adviser Jake Sullivan, according to administration officials who spoke on the condition of anonymity. Under the temporary guidelines, the military and the CIA must seek White House signoff before attempting a kill-or-capture mission … In the Trump administration, they only needed the go-ahead from the U.S. ambassador overseeing the country where the operation was to take place.
"Biden lauds NASA team for giving U.S. 'dose of confidence'" via Alexandra Jaffe and Aamer Madhani of The Associated Press — Biden on Thursday congratulated the NASA team responsible for last month's successful landing of a six-wheeled rover on Mars and for giving the country a "dose of confidence" at a moment when the nation's reputation as a scientific leader has been tattered by the coronavirus pandemic. Biden, speaking in a video conference call with the leadership of the space agency's jet propulsion laboratory team, expressed awe over the Feb. 18 landing of Perseverance. Perseverance, the biggest, most advanced rover ever sent by NASA, became the ninth spacecraft since the 1970s to successfully land on Mars.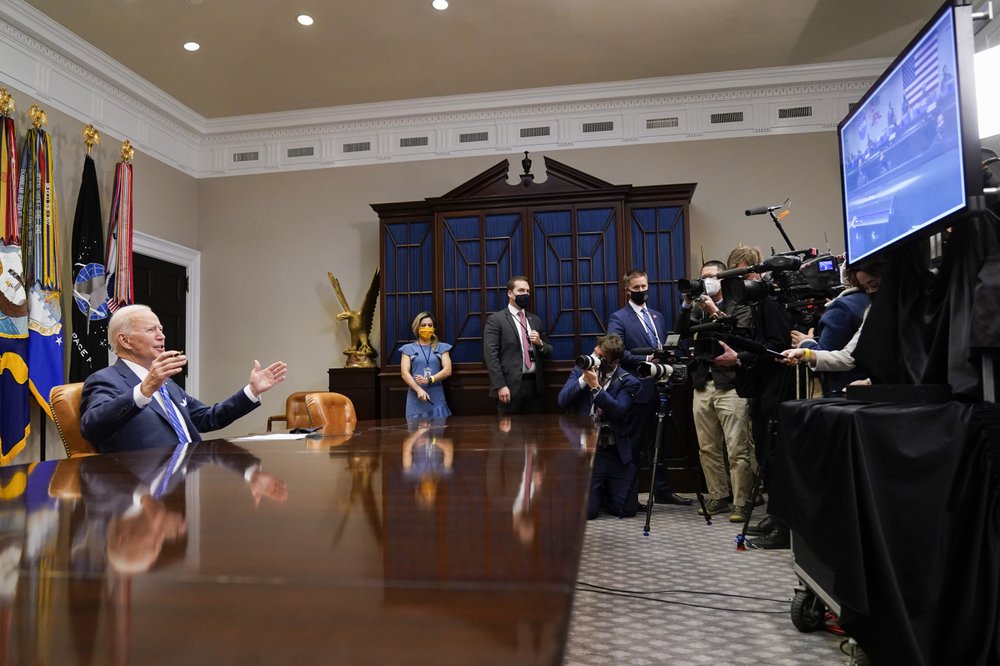 — EPILOGUE: TRUMP —
"Donald Trump issues lengthy rant about veteran Republican Karl Rove after strategist criticizes him" via Graeme Massie of the Independent — Trump issued a lengthy rant about veteran Republican Rove after the strategist criticized him. Rove wrote about the "muted enthusiasm" for the ex-President in The Wall Street Journal after only 68% of his supporters at CPAC said they wanted him to run again in 2024. Trump blasted George W. Bush's senior adviser and branded him a "pompous fool" who has "been losing for years, except for himself." Trump went on to blame Rove for Kelly Loeffler and David Perdue's defeat in the Georgia special election for the U.S. Senate in January. "Should have been an easy win, but he and his friend Mitch blew it," Trump wrote.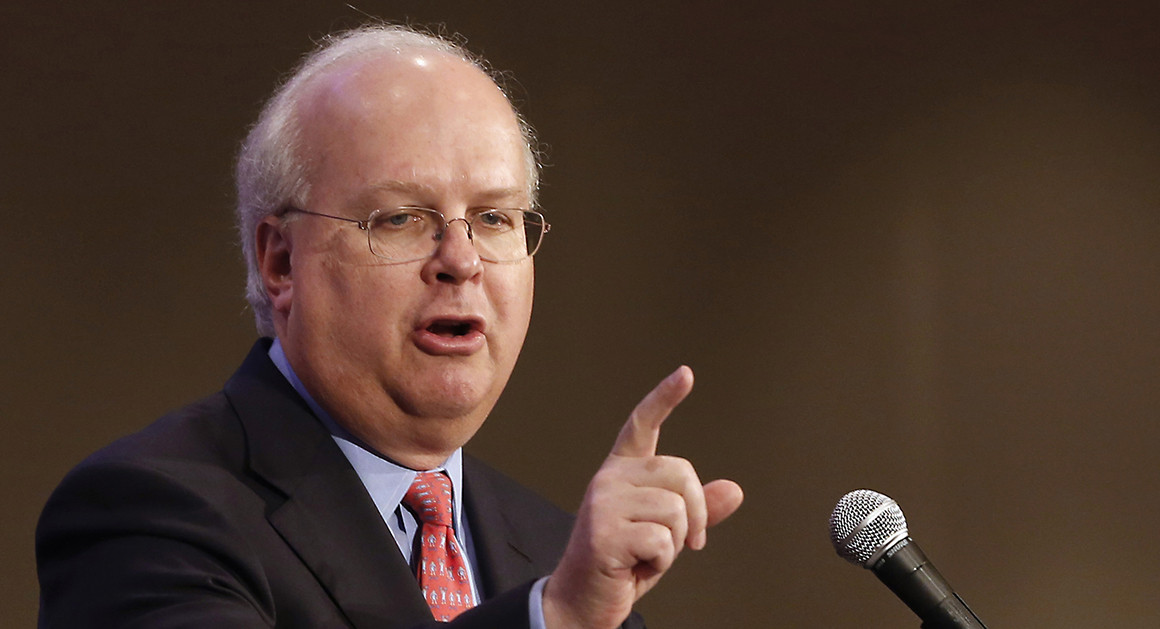 "Trump inadvertently boosts Biden's stimulus messaging with another statement raging against Mitch McConnell" via Brendon Marrow of Yahoo! News — Trump has released a new post-presidency statement, and Democrats might just be glad he did. On Thursday, the former President raged against Senate Minority Leader McConnell, blasting him as the "most unpopular politician in the country" while blaming him for Republicans' Senate losses in Georgia — losses for which other Republicans have blamed Trump himself. One of the reasons Republicans lost the two Georgia Senate runoffs in January, Trump argues, was "Mitch McConnell's refusal to go above $600 per person on the stimulus check payments when the two Democrat opponents were touting $2,000 per person in ad after ad." Trump writes that "the $2,000 will be approved anyway by the Democrats."
"Once omnipresent Jared Kushner now MIA from Trump's political pack" via Kate Bennett and Dana Bash of CNN — As Trump plotted his CPAC appearance last week, and a broader, more-robust plan to return to politics as an omnipresent disrupter, one person was conspicuously absent from the confab. Kushner, Trump's son-in-law, was notably not on the list of advisers assisting the former President. Kushner, who previously served as chief adviser-cum-micromanager with far-reaching responsibilities and had virtual carte blanche, has tapped out, say several people who worked closely with Kushner at the White House or are familiar with his thinking and told CNN on background to maintain relationships. Given Trump's election loss and current out-of-power position, Kushner's absence follows a pattern critics have previously pointed out: being present for the wins and MIA from the losses.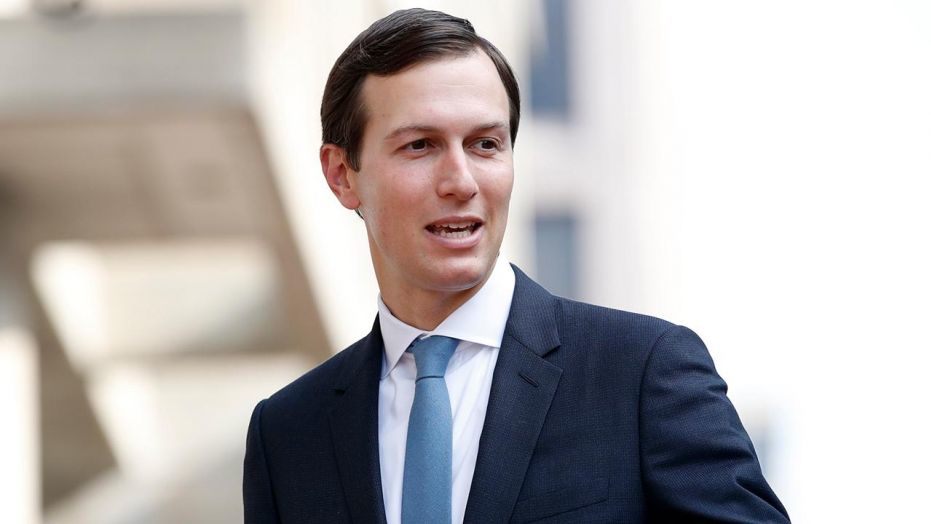 "YouTube won't reinstate Trump until threat of violence has decreased, CEO says" via Mike Murphy of MarketWatch — Speaking at a virtual event hosted by the Atlantic Council, YouTube CEO Susan Wojcicki said: "I do want to confirm that we will lift the suspension of the channel," but that "right now, where we stand, there still is that elevated risk of violence." If and when the former President is eventually reinstated, Wojcicki said Trump will be subject to the site's regular content moderation policies, and could be suspended again if he breaks the rules. YouTube would impose a permanent ban after three strikes. He currently has one. Wojcicki said signs that risk had decreased would include a reduced police presence at the U.S. and state capitols, as well as fewer warnings of extremist violence by federal authorities.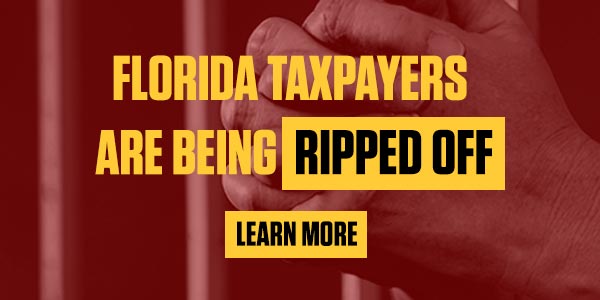 — D.C. MATTERS —
"Police request 60-day extension of Guard at U.S. Capitol" via Lolita C. Baldor of The Associated Press — The Capitol Police have requested that members of the National Guard continue to provide security at the U.S. Capitol for another two months. Defense officials say the Pentagon is reviewing the new proposal. The request underscores the continuing concerns about security and the potential for violence at the Capitol, two months after rioters breached the building in violence that left five people dead. And it comes as law enforcement was on high alert Thursday around the U.S. Capitol after intelligence uncovered a "possible plot" by a militia group to storm the building. The potential plot is tied to the far-right conspiracy theory promoted by QAnon supporters that former President Donald Trump will rise again to power on March 4, the original presidential inauguration day.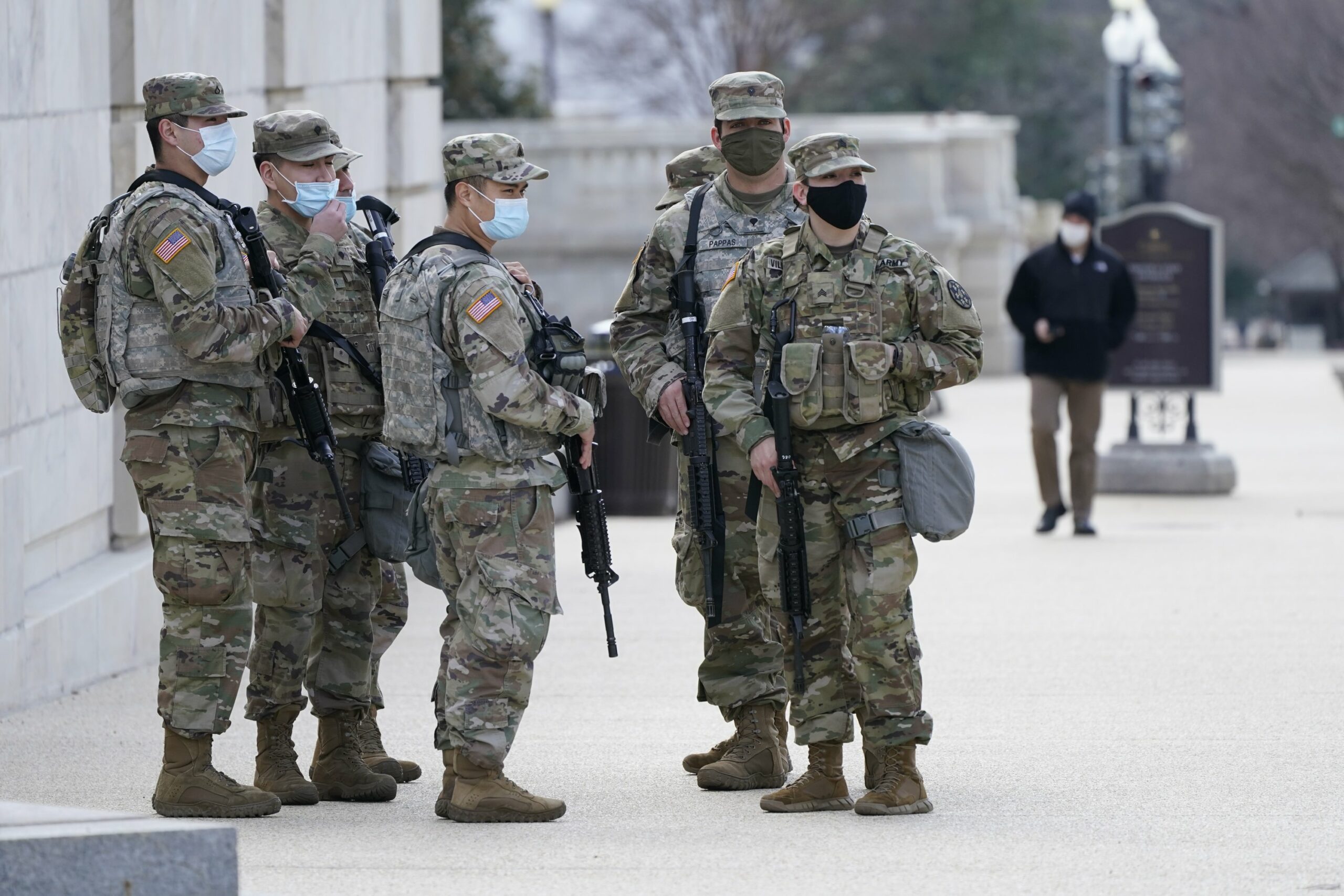 "Marco Rubio reintroduces legislation for former Air America employees to get benefits" via Jim Thompson of Northwest Florida Daily News — U.S. Sen. Rubio has reintroduced legislation that would recognize employees of Air America — a supposedly private air transport company that, in reality, was an instrument of the Central Intelligence Agency — as being eligible for federal retirement benefits. The legislation was introduced with a Democratic co-sponsor, U.S. Sen. Mark Warner of Virginia, who also co-sponsored Rubio's 2020 legislative effort on behalf of former Air America employees. The government-owned CIA front company operated from 1950 until 1976. As of Wednesday, the bill had seen no action other than committee assignment, but it had attracted a bipartisan list of 29 co-sponsors. As of Wednesday, that list did not include Florida's other U.S. Senator, Scott.
"Congressional delegation breaks on party lines over election bill" via Jacob Ogles of Florida Politics — The U.S. House passed sweeping election changes in the For The People Act on a near party-line vote. Democrats heralded the legislation as expanding voting rights and restoring integrity in government. Meanwhile, Republicans cast the language as corrupting the system to make it easy for ineligible voters to cast ballots and letting federal officials take over redistricting. The bill passed 220-210. Every Democrat in Florida's delegation voted for it and every Republican voted against it. U.S. Rep. Stephanie Murphy, a Winter Park Democrat, praised the legislation. At the same time, she said she would not participate in a small-dollar matching system.
"Florida congressional delegation asks Biden for $725 million for Everglades restoration" via Max Chesnes of TCPalm — Florida's congressional delegation Thursday urged Biden to include $725 million for Everglades restoration in his upcoming budget request, a "common-sense" ask to help complete several water projects in the thirsty ecosystem. The federal funding would build upon a record-high $250 million in Everglades restoration, made official Dec. 27 in the final approval of the biennial Water Resources Development Act, which prioritizes water projects across the country. "Now it's time to build on that momentum with an even larger commitment," U.S. Rep. Brian Mast, a Palm City Republican, said in a prepared statement Thursday.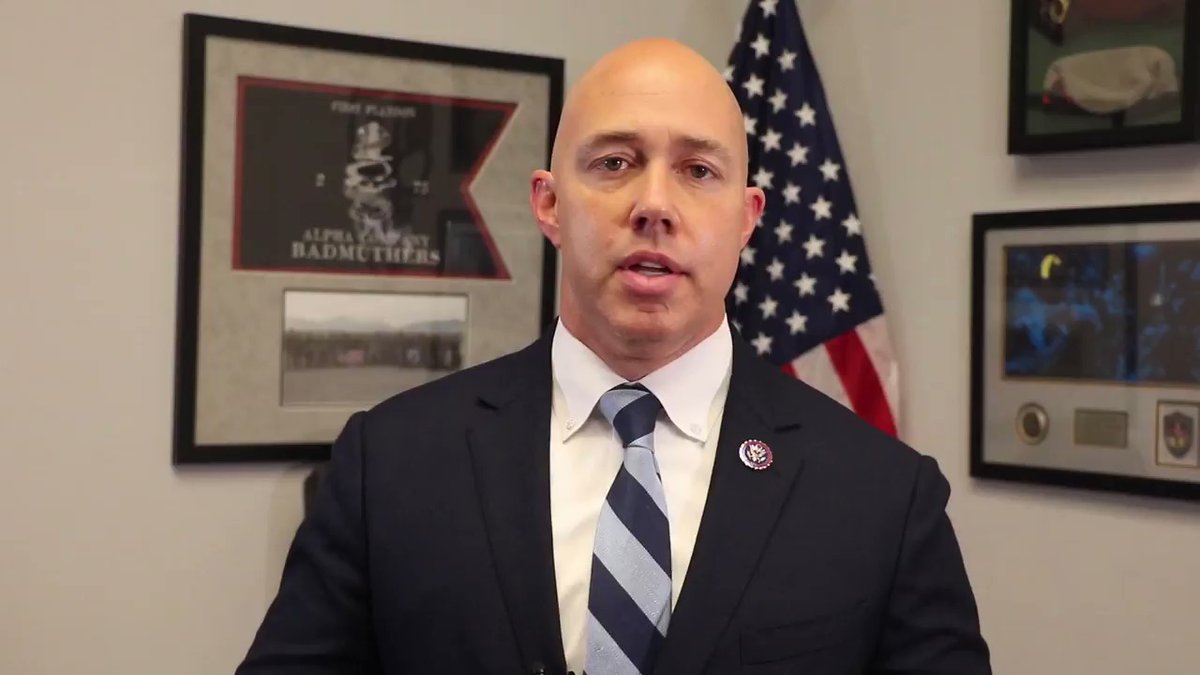 "Department of Interior says pause some eastern Collier development" via Phil Fernandez of the Naples Daily News — The U.S. Department of Interior wants Collier County to pause approving developments in eastern parts of the region. According to a document obtained late Wednesday by In the Know, the agency says the county needs to "implement a more comprehensive planning approach" according to a document obtained late Wednesday by In the Know. The memo, composed this week, comes as the Planning Commission is set to vote Thursday on projects by landowner powerhouse Collier Enterprises known as the Rural Land Stewardship Area or RLSA. Some of the main concerns include impacts on water quality, wetlands, flow-ways and habitats for wildlife, such as the Florida panther and the black bear, according to the U.S. Fish and Wildlife Service.
"VA plans large medical center in Jacksonville with living spaces for veterans who need help" via Matt Soergel of The Florida Times-Union — In about two years, the U.S. Department of Veterans Affairs will open a sleek new outpatient medical center near Jacksonville International Airport that's expected to expand health care options for the area's 45,000 military veterans, while offering some temporary housing for those in need. It will replace two smaller VA centers while being 90,000 square feet bigger than those centers combined, said the VA's Chad Adams. Closing will be the medical offices on South University Boulevard at Memorial Health Plaza and North Southpoint Drive. The agency will keep open the center on Jefferson Street near downtown and said its partnership with Naval Hospital Jacksonville will continue.
— LOCAL NOTES —
"Visa launches $10,000 grant applications for Black women entrepreneurs in six cities" via Yadira Lopez of the Miami Herald — Black women business owners in six U.S. cities including Miami can now apply for $10,000 grants from Visa. The She's Next grant program announced Thursday will accept applications until April 16. The program, in partnership with the platform IFundWomen, will select 60 winners. The effort is part of $1 million that Visa is committing to extend mentorship and grant programs directly targeting Black female entrepreneurs who have been disproportionately impacted by the pandemic. Nearly three-quarters of Black women business owners nationwide estimated they could not survive another year under pandemic conditions, according to a survey commissioned by Visa in February.
"Top administrator resigns from Broward Schools" via Scott Travis of the South Florida Sun-Sentinel — The longest-surviving top administrator from Robert Runcie's decade as Broward schools superintendent is calling it quits. Maurice Woods, the district's chief strategy and operations officer since 2012, oversees several departments, including transportation, maintenance, purchasing, and minority business recruitment. In recent months, Woods, whose salary is $207,000, faced scrutiny related to his association with Tony Hunter, a former technology chief arrested in January on bribery and bid-rigging charges after an investigation by the South Florida Sun-Sentinel. Hunter first worked under Woods from 2013 to 2014 but left to take a job with Atlanta public schools.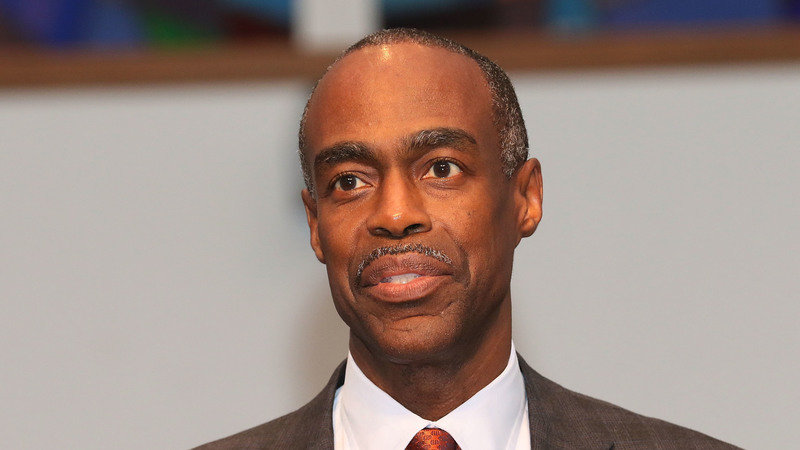 "Joel Greenberg broke curfew to look for wife in South Florida" via Martin Comas of the Orlando Sentinel — A day after a federal magistrate ordered Greenberg to remain in jail for violating his curfew, new details emerged as to why Jupiter police were called early Sunday for an incident involving the former Seminole County tax collector. Greenberg left his Heathrow home just before 5 a.m. on Sunday and drove to his mother-in-law's condominium in Jupiter to look for his wife, Abby Greenberg, according to a police incident report and federal prosecutors. Greenberg faces 14 federal charges, including stalking, identity theft, and sex trafficking of a minor.
"Her religion forbids Saturday work. A lawsuit says a Sunny Isles hotel fired her for that" via David J. Neal of the Miami Herald — A religious discrimination lawsuit filed by the EEOC says a Sunny Isles Beach hotel ordered an employee to work on Saturday in violation of her beliefs, then fired her when she wouldn't do so. The suit says Solé Miami had accommodated Julienne Claude for 10 months before she was told, "If you are unable to work on Saturdays, your place is not here." Noble House Sole, owners of the hotel at 17315 Collins Ave., is represented by Hinshaw & Culbertson's Andrew Gordon and Daniel Gonzalez. "We do not comment on pending litigation," Gordon said.
"North Florida ex-State Attorney Siegmeister indicted in federal extortion, bribery case" via Steve Patterson of The Florida Times-Union — Lake City's former state attorney has been indicted on charges of conspiracy, extortion, bribery, fraud and tax crimes involving deals to settle court cases in Florida's 3rd Judicial Circuit. Jeff Siegmeister, 52, was arrested last week in Arizona on charges mostly rooted in his conduct as the elected prosecutor in 2013-19 for the sprawling rural district covering Columbia, Dixie, Hamilton, Lafayette, Madison, Suwannee and Taylor counties. M. Michael O'Steen, 41, a Dixie County attorney, was also indicted on conspiracy and extortion charges and pleaded not guilty Friday in Jacksonville's federal court. The two were accused of a set of crimes that included arranging payments in 2017 and 2018 to close criminal cases, including an attempted murder prosecution.
"Bay County Commission takes significant step toward reopening Old Pass" via Tony Mixon of the Panama City News Herald — The long-awaited feasibility study on reopening East Pass, also known as the Old Pass, will soon begin with the Bay County Commission's approval of a $1 million contract Tuesday to MRD Associates. Since June 30, when Bay County received a $1 million grant from the RESTORE Act, county officials looked for qualified firms to conduct the study. The reopening of the Old Pass has been discussed for years among residents. County commissioners have supported the project, with Commissioner Bill Dozier being the most excited about it. Dozier said he wants the study to move quickly, but also said it must satisfy the state Department of Environmental Protection. DEP requires the feasibility study to last 20 to 36 months.
"Panama City high school students say yes to 1,000 donated prom dresses from Chautauqua" via Tony Mixon of the Panama City News Herald — A Panama City charter school recently donated 1,000 prom dresses to Bay High students on Tuesday. Chautauqua Charter School partnered with Bay High's Student Government Association to set up a prom dress boutique for students in need. Any Bay High student who selects a dress gets to keep it. Chautauqua and Bay's SGA said they want prom to be affordable for students whose families struggle financially. "Their (Chautauqua) donation was so generous, and it's going to allow so many of our girls to have the opportunity to have a cheap prom compared to years past," said Megan Todd, Bay High teacher and SGA adviser.
"Santa Rosa continues to battle dirty recyclables" via Annie Blanks of the Pensacola News Journal — Santa Rosa County's two major trash hauling companies are beginning subscription-only recycling services in April, the latest chapter in the county's ongoing quest for clean recyclables. The new recycling programs will launch in both the southern and northern parts of the county in April. Officials with Adams Sanitation and Waste Pro say using a subscription-only model of recycling, in which only those households that actively want to recycle will do so and pay for it, will cut down on contamination rates that can cause entire loads to be rejected at the recycling sorting facility. Adams says it has signed up about 800 households so far for the program, which costs $6 a month and hauls off recyclables every other week.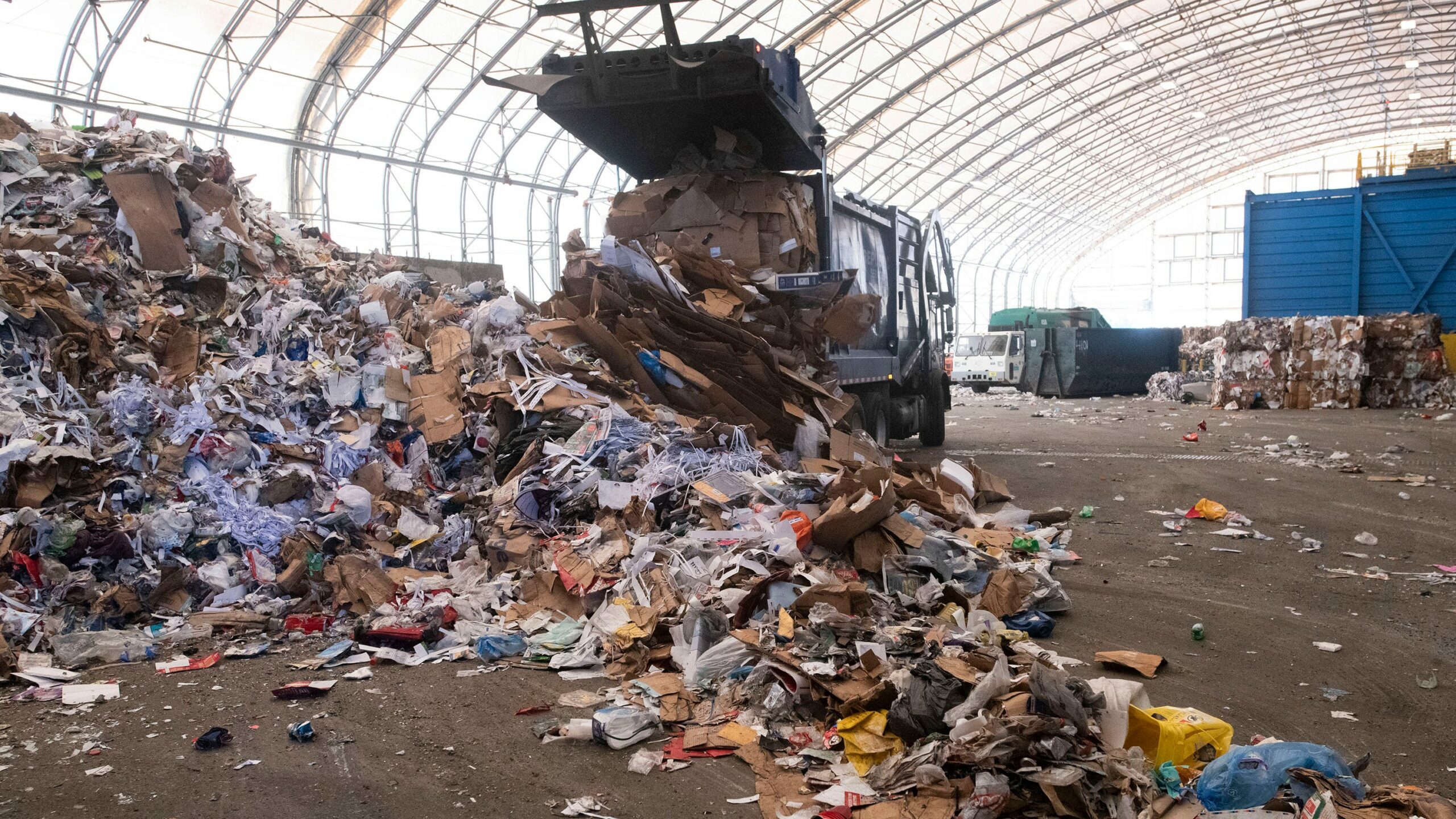 "Publix will anchor new 70,000-square foot shopping center in city of Milton" Annie Blanks of the Pensacola News Journal — The city of Milton soon will have its own Publix store. After keeping it under wraps for several months, the developer of a new 70,000-square-foot shopping center at the corner of Dogwood Drive and Magnolia Street announced this week that Florida-based grocery store chain Publix will anchor the shopping center. Atlanta-based Branch Properties and Merganser Enterprises will soon break ground on the shopping center known as Merganser Commons at Dogwood Estates. The project is slated to be complete by April 2022.
"Laurel Hill voters to decide city's fate, Destin voters to consider more park control" via Tony Judnich of the Northwest Florida Daily News — The city of Laurel Hill's destiny and a decision on a proposed parkland-focused charter amendment in Destin are expected to be known Tuesday night. Simple-majority approval is required for each question to be approved or rejected. In Laurel Hill, voters will decide whether the city should be dissolved. Proponents have cited poor road conditions and a small city budget as top reasons why Okaloosa County's oldest city might be better off as an unincorporated, county-managed community. In Destin's special election, voters will decide whether to amend the city's charter by adding a prohibition on the conveyance, sale, lease or other transfer of interest of a city park without the City Council's supermajority approval.
"Pensacola Bay Bridge unlikely to reopen in March after FDOT finds additional damage" via Emma Kennedy of the Pensacola News Journal — It's unlikely the Pensacola Bay Bridge will reopen this month after contractors discovered additional repairs are needed on one of the bridge's trophy pieces. The Florida Department of Transportation on Thursday issued a news release saying it is "conducting a comprehensive assessment of the replacement" to determine how it will affect the reopening schedule, casting doubt on the bridge reopening this month. Officials on a conference call with FDOT before the announcement say the unexpected delay was a "blow" and devastating to Gulf Breeze and Pensacola businesses and commuters. Sen. Doug Broxson, who has been involved in talks about repairing the bridge, said Skanska discovered the issues this week when placing a trophy piece on a bridge piling.
"Donors urged The Bolles School to drop racial literacy curriculum, letter reveals" via Emily Bloch of The Florida Times-Union — One week before The Bolles School announced it would discontinue part of its racial theory curriculum because of community "angst," five donors said the school's financial and alumni support could be at risk if they proceeded with the lessons. The donors, in a letter to the school's headmaster, said that the Pollyanna diversity curriculum the school announced it would roll out for elementary and middle school students was inappropriate and pushed an agenda. Though used by schools across the country, the curriculum is also bashed on conservative blogs as "propaganda." The letter was sent to the school's current Board of Trustees and was signed by A. Chester Skinner III, Richard Dostie, Clancey Houston, Rodney McLauchlan and William Lynch. 
"Memorial Hospital Jacksonville unveils $9.1 million expansion of cardiology labs" via Dan Scanlan of The Florida Times-Union — A $9.1 million addition to Memorial Hospital Jacksonville will offer expanded care to cardiac patients, with further expansion planned before the end of the year. Doctors and administrators cut a ribbon Wednesday morning to open the new electrophysiology lab and renovated catheter lab in the Memorial HEART Center. The electrophysiology lab had two units before expansion, as did the catheter lab. The expansion gives the electrophysiology lab two more units. A new cath lab has been added to its current operations, with another planned by the end of this year at a final $10.5 million cost, hospital officials said. 
"Fort Myers officer placed on leave after arrest" via Stacey Henson of the Fort Myers News-Press — The Fort Myers Police Department announced that an officer has been suspended after an arrest by the Lee County Sheriff's Office. The department sent out a release Thursday afternoon. The officer was placed on administrative leave Wednesday, pending the outcome of criminal and internal investigations. The department did not release the officer's name or list the accusations against the officer.
"Commission denies Vanessa Baugh's push to block public candidates for Manatee County administrator" via Jesse Mendoza of the Sarasota Herald-Tribune — Manatee County commissioners rejected a push from Commission Chair Baugh not to advertise publicly for an interim county administrator, limit the search to only three candidates, and make that selection a permanent hire. Thursday's discussion started with talk about the process the county should use in searching for an interim administrator, but the conversation shifted when Baugh attempted to shut the door to allowing more candidates for the administrator job. The role was vacated on Feb. 23, when the county accepted a separation agreement with former County Administrator Cheri Coryea. 
— HIGH TIMES —
"JSO: Teddy bears packed with cocaine used in Jacksonville smuggling ring; 3 arrested" via Dan Scanlan of The Florida Times-Union — Jacksonville police engineered breaking up a cocaine enterprise that utilized teddy bears to conceal the drugs coming in from Puerto Rico, according to the Sheriff's Office. Director Mike Bruno called it an example of the "extreme measures" people go through to smuggle drugs into Jacksonville as he announced the arrest of three men Thursday. "There was a total of 5 kilos of cocaine, more than $130,000 in cash, and we seized a BMW automobile and four firearms," Bruno said. The U.S. Post Office, Florida Highway Patrol and Puerto Rico's drug enforcement agency assisted in the Sheriff's Office investigation.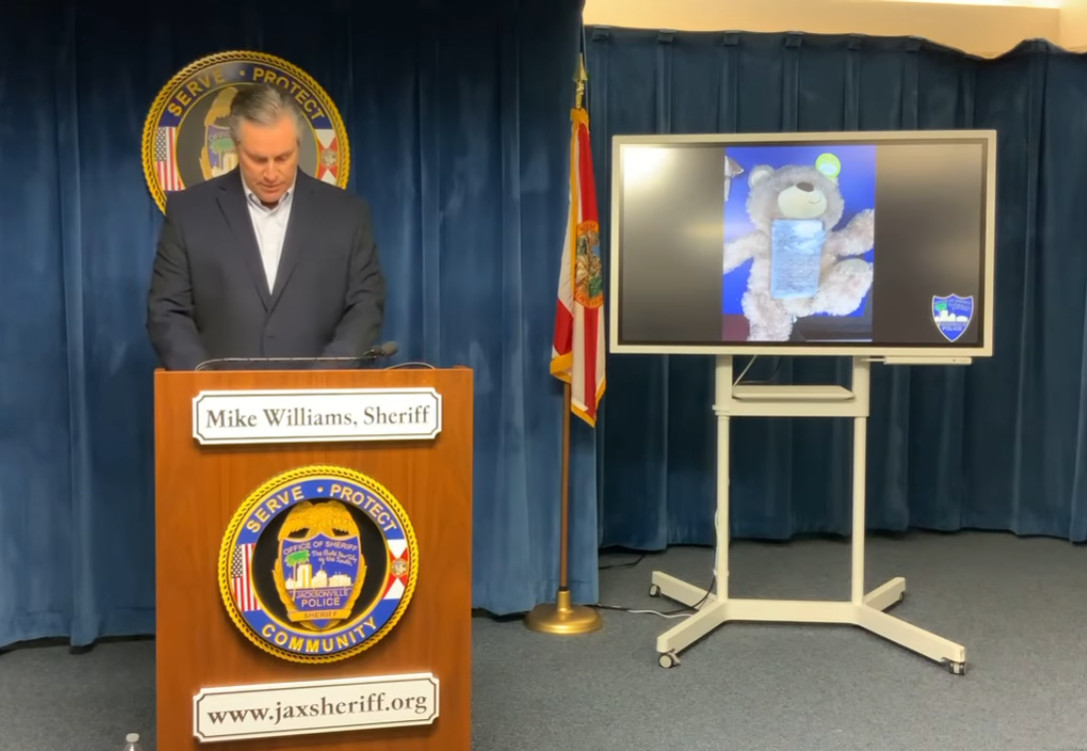 "Busted twice in six months, Tallahassee man found in possession of 90 pounds of marijuana" via Karl Etters of the Tallahassee Democrat — After a Tallahassee man traveled to California and back in just a day, police executing a search warrant found 90 pounds of marijuana, a handgun and thousands of dollars in cash at his home. Zachary B. Kidd, 29, faces charges of trafficking marijuana and possession of drug paraphernalia. He was released from the Leon County Detention Facility Tuesday on $25,000 bond. Six months ago, Kidd was arrested with 50 pounds of marijuana. According to court records, he flew from California to Orlando and drove back to Tallahassee with four suitcases full of marijuana.
"Snorkeler stumbles upon cocaine-filled bale off Florida Keys" via Amanda Batchelor of WPLG — Nearly 70 pounds of cocaine was found floating in a bale Wednesday afternoon by a snorkeler off Craig Key, authorities confirmed. According to Monroe County Sheriff's Office spokesman Adam Linhardt, the snorkeler, who was swimming near Mile Marker 72, notified the Sheriff's Office about the bale around 1:50 p.m. Linhardt said deputies then notified the U.S. Border Patrol, which located the bale and discovered that it contained 25 bricks of cocaine.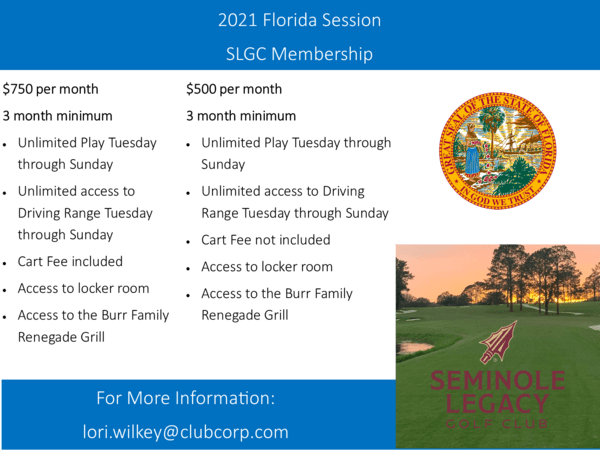 — TOP OPINION —
"Biden is the anti-Trump, and it's working" via Ezra Klein of The New York Times — American politics feels quieter with Biden in the White House. The President's Twitter feed hasn't gone dark, but it's gone dull. Biden doesn't pick needless fights or insert himself into cultural conflicts. It's easy to go days without hearing anything the President has said, unless you go looking. But the relative quiet is deceptive: Policy is moving at a breakneck pace. This is roughly the opposite of how Trump approached his presidency. Trump combined an always-on, say-anything, fight-anyone communications strategy with a curious void of legislative ambition. Trump signed plenty of executive orders, but when it came to the hard work of persuading others to do what he wanted, he typically checked out, or turned to Twitter.
— OPINIONS —
"The Senate filibuster is stifling our democracy" via the South Florida Sun-Sentinel editorial board — In popular imagination, the Senate filibuster is the heroic adventure portrayed in the 1939 film classic, Mr. Smith Goes to Washington. An idealistic young Senator played by Jimmy Stewart holds the floor until he collapses from exhaustion, fighting to prevent bad things from happening. In real life, the filibuster most often prevents good things from happening. Southern senators used it for decades to choke anti-lynching bills and other civil rights legislation. Now, the threat of a filibuster is enough to keep the Senate from even debating the $15 an hour federal minimum wage most Americans say they favor and the House has approved. Why compromise when you can kill a bill simply by refusing to let the Senate hear it?
"I was a liberal-arts major. Education is about more than jobs" via Irfan Kovankaya for the Tallahassee Democrat — My parents always warned me my liberal arts degree wouldn't amount to much. It looks like the Florida Legislature agrees. An anti-Bright Futures bill, Senate Bill 86, would create a list of degrees with high job prospects. Students who don't choose one of those degrees would have their Bright Futures funding significantly decreased. Republican legislators are convinced education is nothing more than an assembly line to produce workers to fuel our economy. But education is more than that. If it isn't, there's no point in teaching high school English literature, geography or even American history. None of these make you a better employee, but they could make you a more informed citizen.    
"The last thing we need: Spring Breakers escaping COVID restrictions for Miami Beach" via the Miami Herald editorial board — Florida has sent a message to the rest of the country: We're open for business. People experiencing COVID fatigue in states with stricter lockdowns, and colder weather, are listening. It's not just the drunken brawls, traffic, and college students gone wild that Miami Beach and other destinations will have to contend with. Gov. DeSantis has done his best to depict Florida as the place where COVID magically doesn't exist. Combine that influx with Florida's near absence of coronavirus restrictions; add the more contagious variants that have been found in Miami-Dade County, then mix in Spring Breakers' "anything goes" attitude — we know, this attitude has no age limit — and we risk losing progress made since the post-holiday peak of cases and deaths.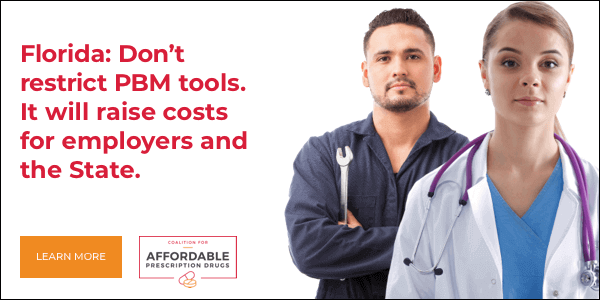 — ON TODAY'S SUNRISE —
Agriculture Commissioner Fried, the only Democrat holding statewide office, asks the FBI to investigate DeSantis for setting up vaccination sites in areas suggested by campaign donors rewarded handsomely for steering vaccine to wealthy enclaves.
Also, on today's Sunrise:
— Senate Democratic Leader Farmer is also piling on, asking the U.S. Attorney General to investigate.
— The Miami Herald reports the Governor received hundreds of thousands of dollars in campaign donations after a wealthy gated community near Key Largo received more than 1,200 doses of vaccine back in January when everyone else was waiting in line. DeSantis denied having anything to do with it … and doesn't see a problem.
— The Governor also attacked the Miami Herald, saying they got the story wrong because he had nothing to do with those shots.
— A major change in vaccination policy: teachers of all ages are now eligible for the COVID-19 vaccine. DeSantis doesn't like it, but the White House issued a mandate, and the feds are paying for the vaccine, so he had to go along.
— Protecting businesses from COVID-19 lawsuits is the No. 1 priority in the Legislature; Republican leaders brought their bill to the house floor Thursday.
— While Republican leaders are pushing bills to limit COVID-19 lawsuits, a freshman Democrat says they need to do something for the rest of us. Among other things, Rep. Andrew Learned says we need paid sick leave, better unemployment benefits, Medicaid expansion for low-income workers and statewide masking requirements.
— Learned knows his bill is going nowhere in the Legislature, but he's hoping Republicans will borrow some of his ideas.
— And finally, a Florida Woman attacked her roommate with her pussy … the kind with claws.
To listen, click on the image below:
— LISTEN UP —
Dishonorable Mention: Rep. Chris Latvala, activist Becca Tieder, Ernest Hooper and communications expert Dr. Karla Mastracchio discuss politics and culture. A discussion of Biden's first month in office. Session resumes in Tallahassee, and what forthcoming bills are worth watching. The pandemic and Florida's COVID response and current situation under DeSantis, the Governor's call to fly the flag at half-staff for Rush Limbaugh's death, and his future political endeavors.
podcastED: Stand Up For Students President Doug Tuthill speaks with the Florida Catholic Conference's associate for education Michael Barrett about the history of Catholic education and the tension between Catholic schools maintaining an open, welcoming environment for all students while adhering to the practices and beliefs of their religious identity.
REGULATED from hosts Christian Bax and Tony Glover: Guests are Bryan Roth, Good Beer Hunting's Sightlines editor, and Kate Bernot. Beer fans worldwide know Good Beer Hunting for its insightful looks at beer, breweries, and the social and political issues that affect both. Its network of writers, photographers, and videographers across the U.S., the U.K., and other beer-friendly locales brings a curious and creative perspective to the site and the popular Good Beer Hunting podcast.
Tallahassee Business Podcast from the Tallahassee Chamber presented by 223 Agency: Shawn McIntyre and his team from North American Properties (NAP) saw an opportunity in Tallahassee in 2012 and has since invested more than $220 million into the local economy in construction. McIntyre joins the podcast to talk about their biggest project, Cascades Park. Cascades brings the 18-hour city lifestyle of "live-work-play-stay" to Tallahassee with apartments, offices, retail and event space, a boutique hotel, and a community-envisioned historical plaza. Shawn talks with Sue about the development process and what to look forward to.
The New Abnormal from host Rick Wilson and Molly Jong-Fast: For years, the conservative movement's central goal was to install right-wing judges. A Republican President delivered, big time. And these Trumpists are still pissed, which tells you one thing. For the authoritarian wing of the Republican party, this was never about interpreting the American legal code. It was always about raw political power. "It's not about the rule of law. It's not about getting good, qualified judges. It's about results-oriented litigation," former U.S. Attorney for Alabama Joyce Vance tells Jong-Fast. "They want judges who will vote to save the election for a President who has clearly lost it. And that's just out of bounds. They might as well have stood on a stage at CPAC and torn up the Constitution."
The Yard Sign with host Jonathan Torres: Topics include Trump at CPAC, Andrew Cuomo, Myanmar, and the Hillsborough County transportation tax.
— WEEKEND TV —
Facing South Florida with Jim DeFede on CBS 4 in Miami: The Sunday show provides viewers with an in-depth look at politics in South Florida, along with other issues affecting the region.
Florida This Week on Tampa Bay's WEDU: Moderator Rob Lorei hosts a roundtable featuring Tampa Bay Times/Miami Herald Capitol co-bureau chief Mary Ellen Klas, Sarasota Herald-Tribune political editor Anderson and attorney Sean Shaw.
In Focus with Allison Walker-Torres on Bay News 9: Walker-Torres will discuss the 2021 Legislative Session, the Senate leadership's agenda and how they plan to budget accordingly after responding to the coronavirus. Joining Walker-Torres are Sen. Kathleen Passidomo, former Senate Majority Leader, and Sen. Farmer, who currently serves as Senate Minority Leader.
Political Connections Bay News 9 in Tampa/St. Pete: A look at DeSantis' State of the State address kicking off the 2021 Legislative Session, and a closer look at the issues impacting the Bay Area; the latest on the COVID-19 Relief Bill; and a preview of local elections. Joining to discuss legislative priorities outlined by the Governor are political analysts Ana Cruz and Berny Jacques.
Political Connections on CF 13 in Orlando: A look at DeSantis' State of the State address. Joining Ybeth Bruzual to discuss the speech and legislative agendas laid out for the next sixty days are political analysts Eddie Fernandez, a Republican strategist, and Wes Hodge, who serves as Orange County Democratic Party chair.
The Usual Suspects on WCTV-Tallahassee/Thomasville (CBS) and WJHG-Panama City (NBC): Host Gary Yordon talks with attorney Sean Pittman and lobbyist Ron Book.
This Week in Jacksonville with Kent Justice on Channel 4 WJXT: CFO Jimmy Patronis, Agriculture Commissioner Fried and Dr. Michael Binder of the University of North Florida Public Opinion Research Lab.
This Week in South Florida on WPLG-Local10 News (ABC): Sen. Annette Taddeo, Miami-Dade County Supervisor of Elections Christina White and Dr. Aldo Calvo, the Medical Director of Ambulatory Services, Broward Health.
— ALOE —
"Bye-bye pants: Eglin and Tyndall Air Force bases set example in allowing some airmen to wear shorts" via Jim Thompson of the Northwest Florida Daily News — In the Air Force, the definition of "big boy pants" is paradoxically growing to include short pants for some airmen, thanks in part to alternative uniforms first worn some months ago by units from Tyndall Air Force Base and Eglin Air Force Base. The Air Force announced Tuesday that airmen in maintenance roles can ditch their camouflage-patterned long trousers and wear shorts to work within certain parameters at their commanders' discretion. Under interim Air Force guidance set to be published and become effective March 15, the shorts must be dark navy blue and must be "worn with the Air Force standard coyote brown T-shirt and uniform green or coyote brown socks with uniform boots."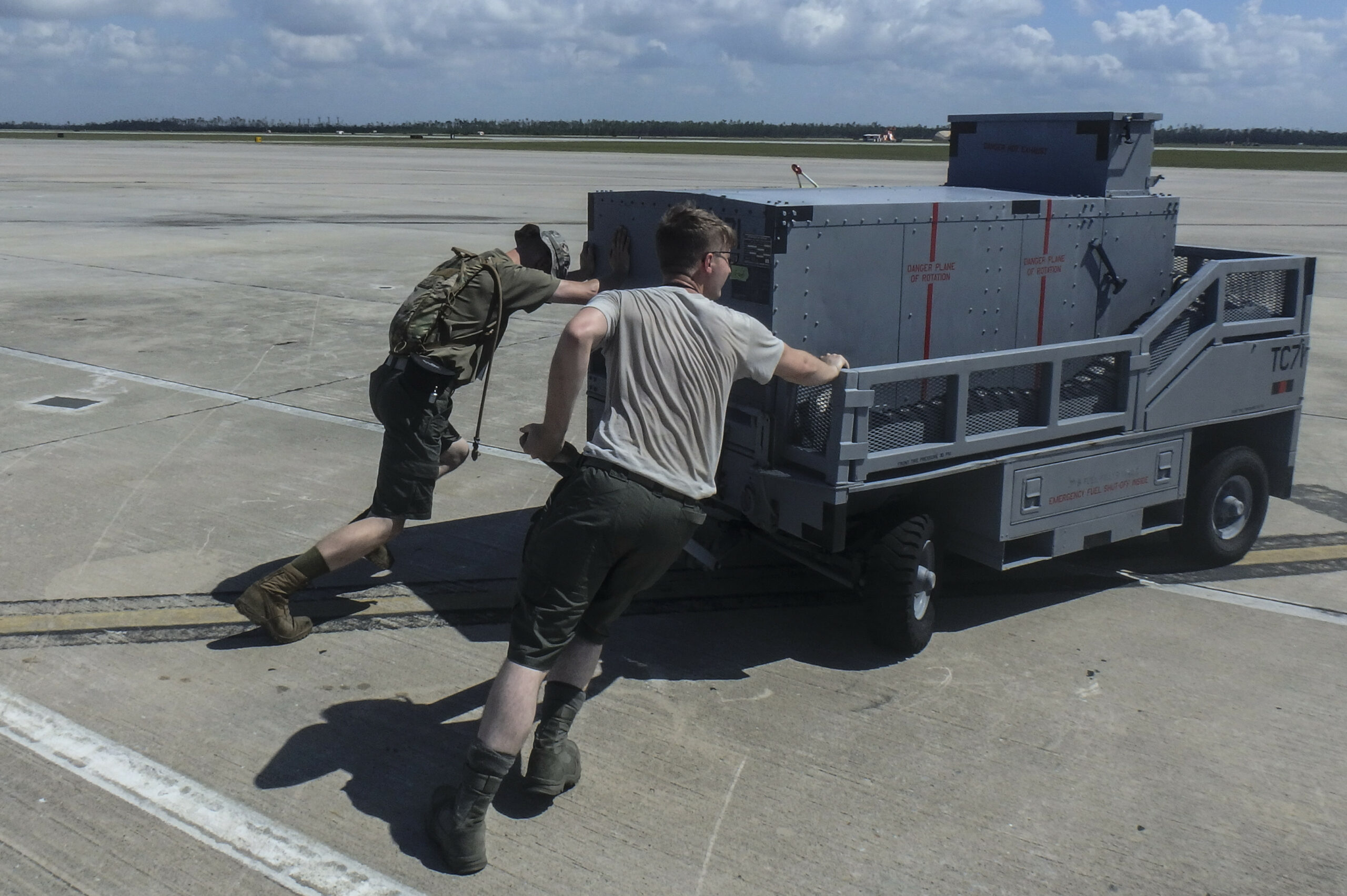 "Four downtown West Palm parking garages get tech boost to help you find a spot" via Tony Doris of the Palm Beach Post — When the Clematis Streetscape became a reality during the past two years, West Palm Beach residents and business owners applauded its plaza-like, pedestrian-oriented feel, with wider sidewalks, more tree-shaded room for outdoor dining, and narrower travel lanes to slow traffic. But there was a price to pay for downtown livability: less on-street parking. Now the city has upgraded its public parking garages with a technology that officials hope will lessen the inconvenience, by making it easier to find spaces, while at the same time reducing the parking system's electricity expense. Signs will let people know in real-time whether garage spaces are available before they enter, and once they're inside, they will direct the motorists to open spaces.
— HAPPY BIRTHDAY —
Best wishes to County Commissioner Melissa McKinlay. Also celebrating today are Juan Alfonso Fernandez-Barquin and David Lawrence Jr.
___
Sunburn is authored and assembled by Peter Schorsch, Phil Ammann, A.G. Gancarski, Renzo Downey and Drew Wilson.