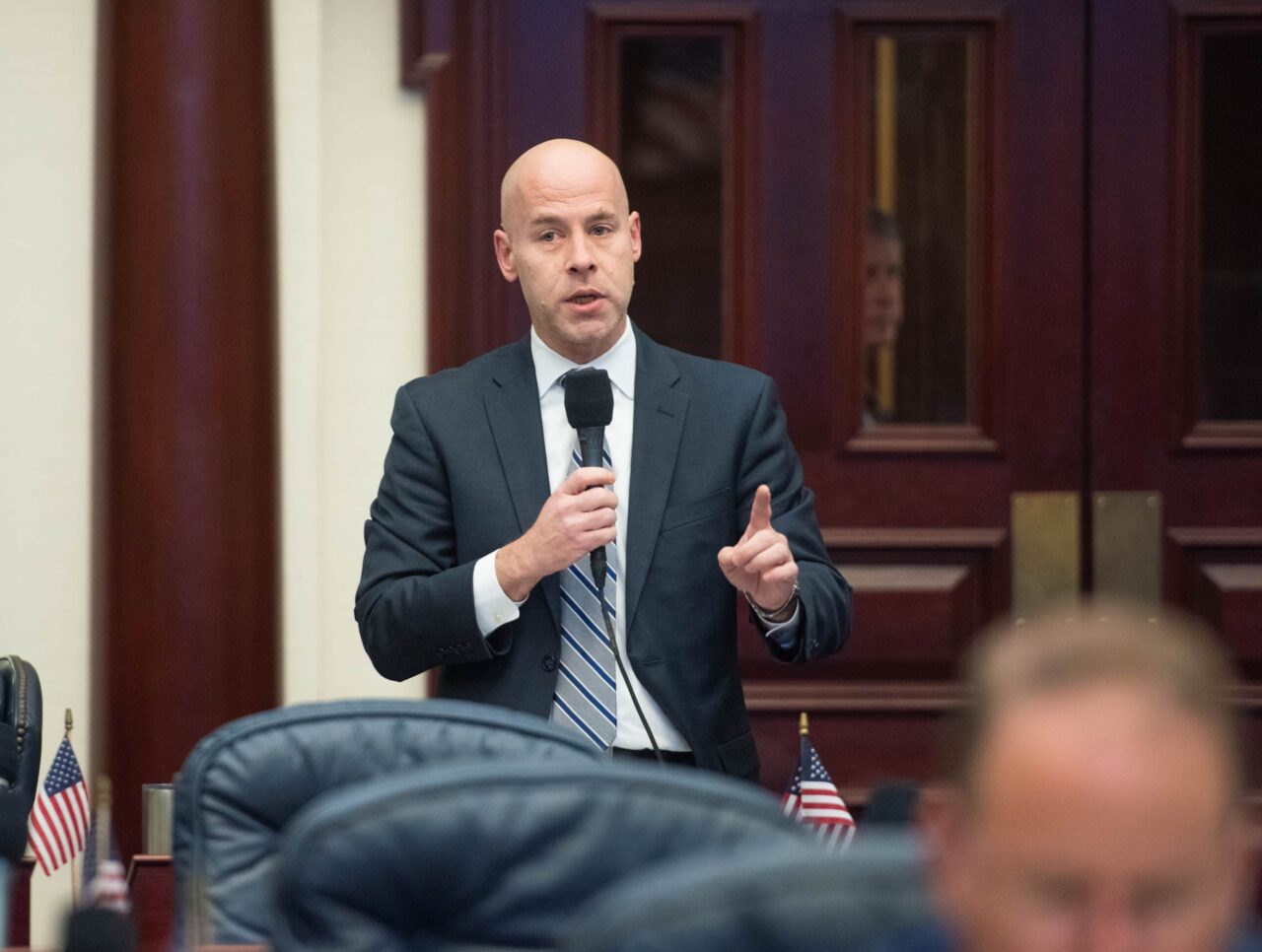 The minority caucus says the bill is not a partisan proposal.
House Democrats offered their own COVID-19 relief package, which includes streamlining business assistance and expanding vaccine access.
House Democratic Leader Evan Jenne, a Hollywood Democrat, said the bill should not be seen as partisan. Rather, the comprehensive legislation (HB 1617) can be a resource for lawmakers to respond to an unprecedented challenge for the state.
"I'm under no illusion this bill will be fast-tracked to the floor this Session," he said. "But I would encourage my friends to steal as much as possible and put it in some committee bill if necessary."
Rep. Andrew Learned, a Brandon Democrat, co-introduced the bill with Jenne. The freshman lawmaker stressed how passing many of the changes will not only help with the COVID-19 pandemic but prepare the state for future crises.
"This is so next time we encounter something like this, we are ready," he said.
The 69-page bill includes a stay on evictions and foreclosures during a pandemic. Gov. Ron DeSantis issued a similar restriction last April and had to extend the order each month for six months before ultimately letting it expire in October.
The bill also expands Medicaid eligibility and a variety of other safety net programs.
Vaccine provisions would make inoculations immediately available to all teachers and school personnel to encourage the full reopening of schools as soon as possible. DeSantis this week expanded access to vaccines to teachers, police and firefighters age 50 and older. Federal guidelines from President Joe Biden's administration are calling for access for all teachers, and some providers like CVS are following federal guidance and making shots available to educators of all ages.
Learned, who owns GradePower Learning in Bradnon, said it's a priority to him to see all teachers vaccinated. Notably, he praised Florida's early reopening of schools as one thing the state got right in its response, though he copped to skepticism early on.
"Whether it was dumb luck or foresight — I'm hoping scientific evidence went into the decision when it happened, but we got that call correct," he said. "Kids are in a better place than in most parts of the country."
Still, schools in many places in Florida still aren't at full capacity in large part thanks to health concerns for educators vulnerable to the virus, and complete vaccinations could help with that.
Notably vaccine access seems in part a supply and logistics challenge for the state and federal government, and Biden expressed confidence vaccines would be available for all adult Americans before the end of May.
Democrats did arrive with some criticisms about things done wrong in the pandemic. That included a lack of transparency on health administration and an aversion to mask requirements that could have limited transmissions, Jenne said.
"We politicized a lot of those things and that really held us back," he said.
But Jenne stressed the focus of the legislation will be forward-looking and acknowledged the uncertainty of facing a pandemic with a widespread and contagious virus unlike anything that challenged the nation in a century.
Democrats also stressed their bill does contain elements like COVID-19 liability, though not language as generous as what Republicans have advanced in their own legislation.
A committee bill carried by Rep. Lawrence McClure, a Hillsborough Republican, is expected to reach the floor for a vote Thursday. Democratic Reps. Fentrice Driskell and Ben Diamond will offer amendments to that bill in the Chamber, the language of which will be identical to that in the Democratic COVID-19 package, Jenne said.
Jenne stressed those provisions come from recommendations from the pro-business Chamber of Commerce.
The Democratic bill also looks to modernize and streamline both access to bridge loans, which evaporated almost immediately when made available last year. Learned criticized the state for only providing 1,000 loans, noting his own state House district saw about three times that many businesses apply for federal Paycheck Protection Program loans.
The bill also demands improvements to the unemployment system, which collapsed under a crush of claims early in the pandemic and has been universally condemned as a failure.
Jenne said there's not yet any estimate on the full cost of the legislation. But he said whatever the cost, Florida can afford it.
"Every bit of it is going to help individual Floridians," he said. "When you look at some of the budget priorities right now, there is room there to make this happen."