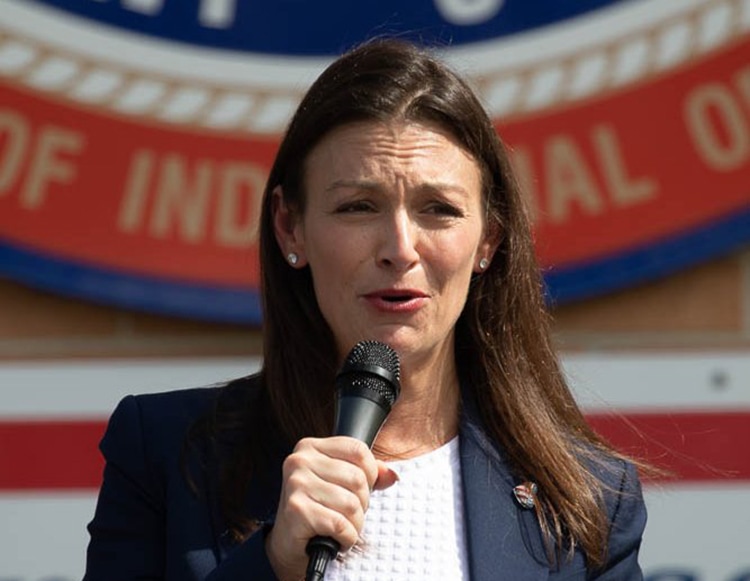 The Commissioner was on MSNBC Friday.
Florida's only statewide Democrat took to national television Friday to amplify criticism of the Governor's vaccine distribution process, and in doing so, previewed a potential 2022 attack line.
Nikki Fried, the state's Commissioner of Agriculture and Consumer Services, slammed Republican Gov. Ron DeSantis for purported favoritism in vaccination site selection in "very exclusive communities."
Fried has taken these concerns to the FBI and to Congress, and on MSNBC Friday she took them to a sympathetic news outlet
Fried decried as "egregious" the site selection, including in Ocean Reef, where resident and former Illinois Gov. Bruce Rauner donated $250,000 to DeSantis, highlighting a nearly $4 million month for the Governor's "Friends of Ron DeSantis" political committee.
"I don't need a Harvard Law Degree to know that if there's smoke, there's fire," said Fried, a former public defender and graduate of the University of Florida Levin School of Law.
Fried said she has asked for a "criminal investigation because some of this stuff is just too coincidental not to have a link to campaign contributions."
The Governor denies these claims as a "hit piece," saying he wasn't involved in site selection.
The Commissioner also criticized the Governor for "shifting blame to other people" regarding accountability for the site selection, part of his "M.O. since taking office and since the pandemic started."
"He needs to take some ownership of some of the things that are happening here in our state," Fried said, describing it as "too coincidental" and reason for having "asked the FBI to engage."
Fried also defended bringing the matter to the attention of Congress saying that it's an "all hands on deck" situation.
"Things are happening here in Florida. It's corruption at its worst," the Commissioner said, adding that the "amount of corruption we have seen from this administration is mind-boggling."
Noting that she has "vowed to stand up against corruption," Fried said she hadn't ruled out a run for Governor against DeSantis in 2022.
"As the only statewide elected Democrat, more and more people have come to me and asked me to run," Fried said.
Fried, according to a recent Mason Dixon poll, faces long odds against DeSantis. But if she can make a corruption narrative stick, she may be able to make up ground from what are indeed early opinion surveys.