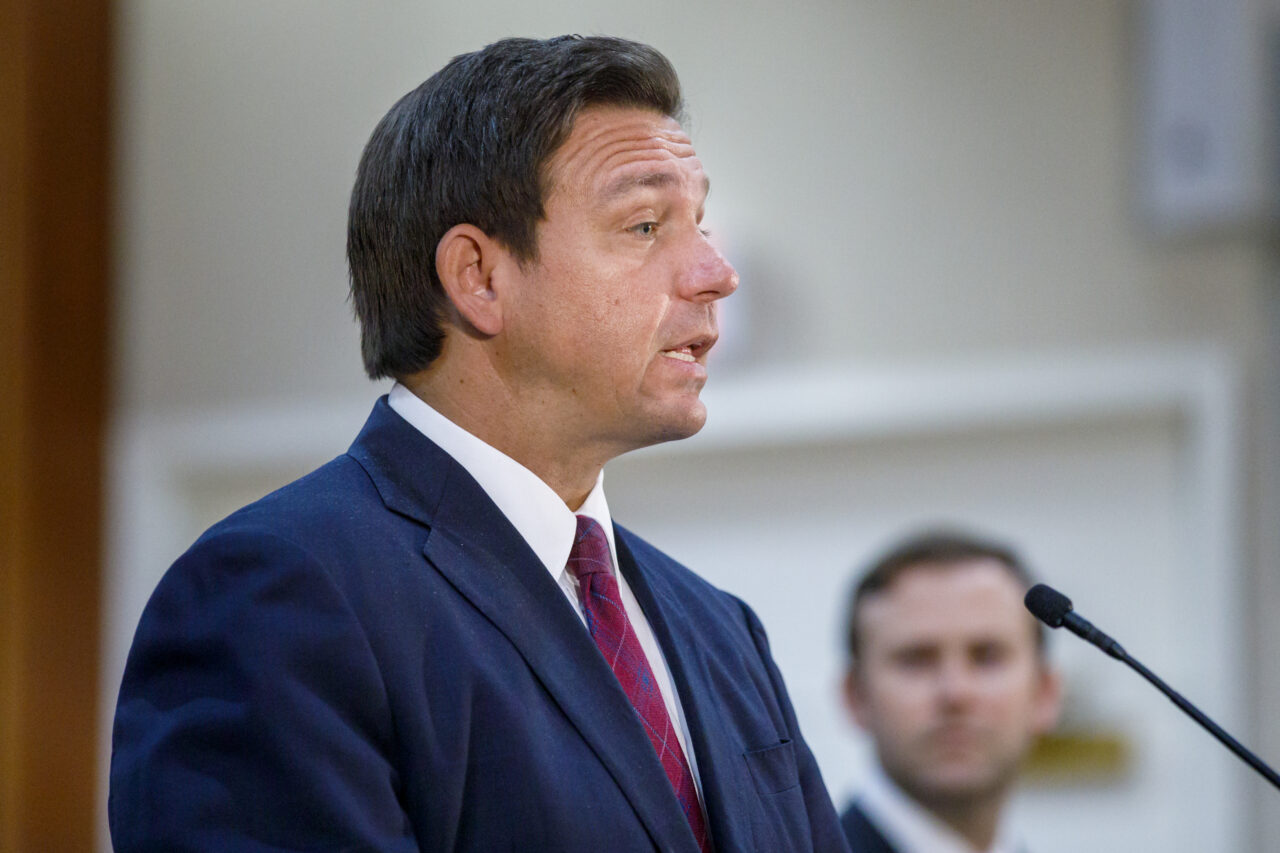 The Governor thinks the relief bill punishes Florida.
On Tuesday, Gov. Ron DeSantis complained ahead of the likely passage in the U.S. House of Representatives of the Biden administration's COVID-19 relief bill.
The $1.9 trillion American Relief Act has passed the House once, but the Senate made some changes the lower chamber must now approve. The House is expected to approve it this week.
DeSantis said the bill doesn't make sense for Florida interests.
"This definitely harms Florida. Florida's not being treated well in this bill," DeSantis said Tuesday at a press conference at a Lehigh Acres CVS.
"You don't have a lot of scrutiny up in Washington, because you basically have, it's effectively state run media up there, but it's bad juju what's going on up there," the Governor said, referring to Washington lawmaking. 

"Florida is being treated very poorly in this federal stimulus bill," DeSantis said. "If you look at how they're doing the state aid, the states that have performed the best, like Florida, are getting less money as a percentage of their population."
The Governor added that "states with lower unemployment get less. States with higher unemployment get more."
Because unemployment was revised downward to 5.1%, DeSantis says Florida could lose out on more than $2 billion through a reduction in funding the state would receive under what DeSantis called a "fair," strictly per capita allocation.
States with "massive unemployed populations," meanwhile, are getting "billions and billions of dollars more."
"They have high unemployment because they locked down," DeSantis said, echoing previous claims he has made that states who kept their economy alive and well during the pandemic are being penalized in the latest relief bill.
"States have destroyed a lot of families, a lot of students' ability to prosper and thrive. And now what they're doing in Washington is saying 'if you've done a poor job, we're going to give you even more money, and we're going to take money away from Florida and other states that have done a better job," DeSantis thundered last week, again leading off a press conference with ruminations on the relief bill. "How is that fair?"