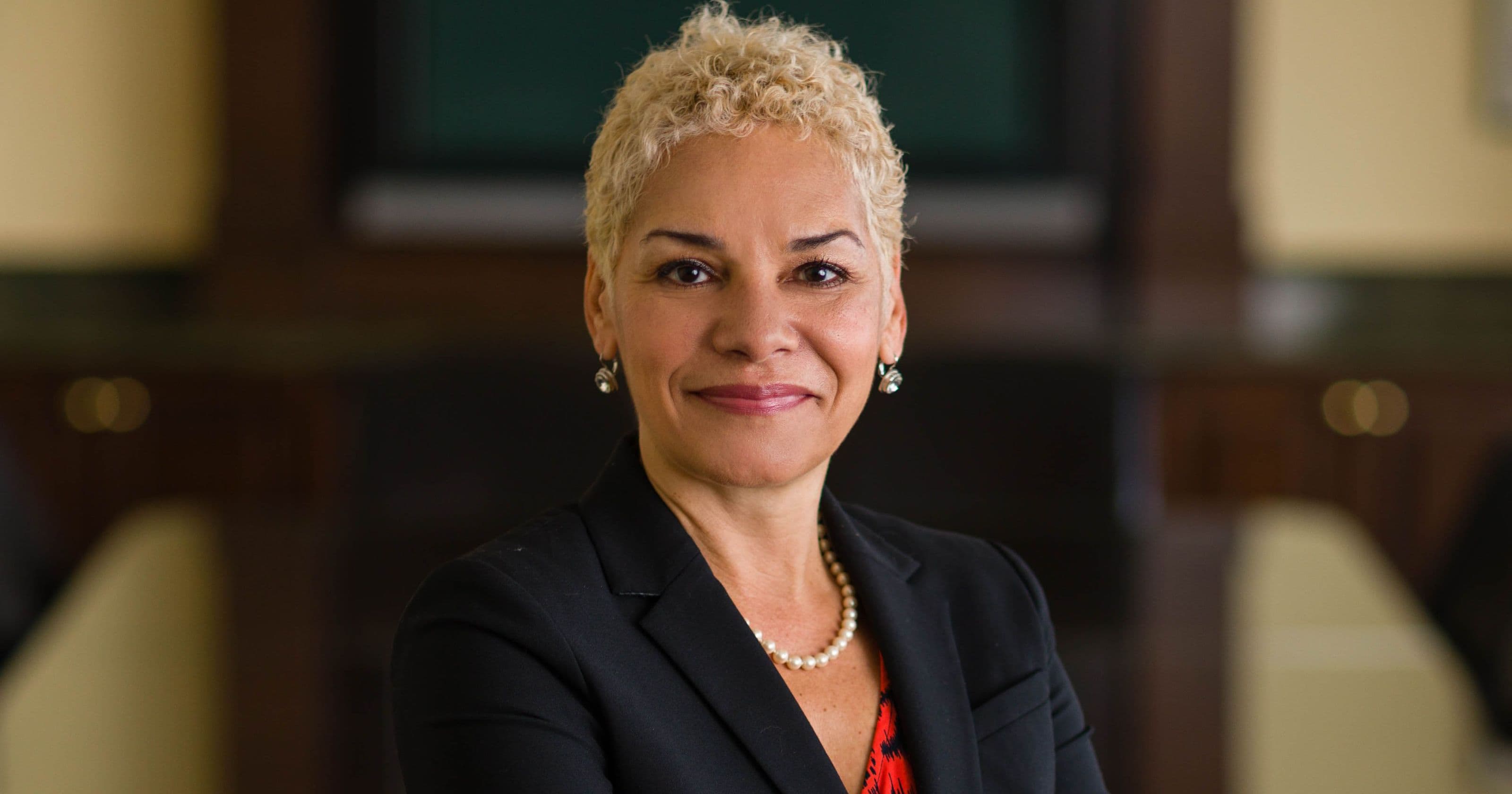 'This is a career that found me and I am going to give it my all, as I always have.'
A Senate subcommittee on Wednesday recommended Simone Marstiller to lead the Agency for Health Care Administration.
The panel's recommendation comes nearly a month after Gov. Ron DeSantis appointed Marstiller to lead the agency. She replaces Secretary Shevaun Harris, who now heads the Department of Children and Families.
"The magnitude of the job that I am now in has not escaped me," Marstiller told members. "Making sure that quality health care is available to all the citizens of the State of Florida is my number one priority."
The Senate Health and Human Services Appropriations Subcommittee praised Marstiller's professional accomplishments throughout the meeting.
Notably, she served two years as Secretary of the Department of Juvenile Justice under DeSantis. Before that, she served six years as a judge on the 1st District Court of Appeal.
"During that time for two years, ladies and gentlemen, I had in my care, other people's children on a daily basis, making sure that they were made safe, that they were not harmed, that they were healthy, and that we were doing all that we could to get them on the right track," Marstiller explained.
Sen. Darryl Rouson, a St. Petersburg Democrat, applauded Marstiller's "passion and professionalism."
"Welcome home, girl," Rouson said.
Lawmakers also praised Marstiller's personal journey.
"She is not only a true public servant but an amazing friend and mentor and somebody that I have always looked up to," said Republican Sen. Danny Burgess of Zephyrhills.
Marstiller described her path as indirect and "perhaps not as uneventful as most."
At 19-years-old, Marstiller said she postponed her college education to raise her daughter as a single mother.
The pair struggled financially and relied on public assistance such as food stamps.
"I know how it feels to not be able to provide for your child," Marstiller said. "You're right. It was part of my growing up experience and my experience as a person that has gotten me to this point."
Despite the challenges, Marstiller said the experience not only molded her, but helps her relate to Floridians struggling today.
"I'm a public servant at heart," she said. "This is a career that found me, and I am going to give it my all, as I always have."
Marstiller will appear next before the Senate Health Policy Committee and Senate Ethics & Elections Committee.