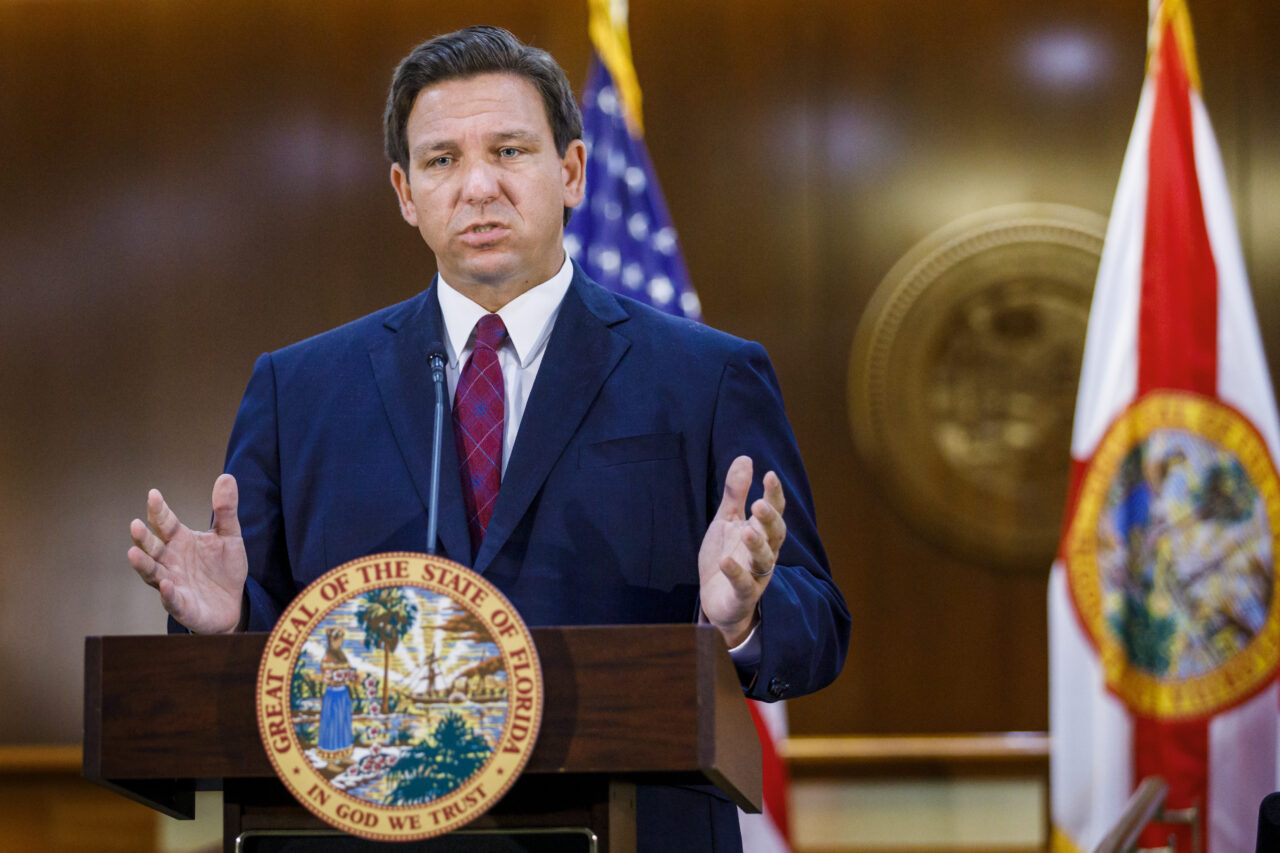 There was less demand among the 60-64 group, but that was somewhat expected.
Gov. Ron DeSantis plans to lower the COVID-19 vaccine eligibility age to 50 on Monday, he announced Friday.
Speaking to reporters in Tallahassee, the Governor outlined his vision for the coming weeks of the vaccine rollout in light of a softer J&J shipment than the state was expecting. That followed the state lowering the eligibility age to 60 this week, down from 65.
"We think we've done pretty good this week with the 60 to 64," DeSantis told reporters. "But, quite frankly, we think that even on current vaccine allotments that opening it up will be good."
The move marks the latest development in the Governor's "Seniors First" vaccine strategy. The strategy, which originally conflicted with Centers for Disease Control and Prevention guidance, prioritizes the elderly.
"I think we've had a huge response from seniors," DeSantis said, calling it a relief for many.
The state is approaching a 70% vaccination rate among seniors, but the demand is slowing down. And he expects fewer members from younger age groups to want a vaccine. Already, the age to 60 to 64 has shown "relatively modest" compared to seniors, perhaps because those who really wanted a show because of comorbidities already had access.
Appointments were taking several hours to fill rather than the usual minutes.
"There's just a certain critical mass of seniors that really want it," DeSantis said.
The Governor had mused about dropping the age to 55 in prior public appearances. But dropping the age to 50 would open it up to a larger segment the state, which DeSantis and Division of Emergency Management Director Jared Moskowitz said the state has capacity to handle.
The state is expecting to receive 420,000 doses of the single-dose Johnson & Johnson formula next week. However, zero J&J shipments are slated for the following week. Still, the Governor said that could change.
"I think what's happening is this is a dynamic situation," DeSantis said. "I think it's very possible that we do get some J&J."
Unlike Pfizer and Moderna's vaccines, except when the winter storm across the South delayed a Moderna shipment a week, J&J shipments haven't been arriving on a weekly basis
DeSantis and Moskowitz also highlighted the state's effort to vaccinate underserved communities, including through a door-to-door initiative in minority communities. Officials will have knocked on 35,000 doors by the end of the day to signed people up for appointments. In some communities, officials are even offering vaccines directly at the door.
That program has led to about a 10% success rate, Moskowitz said. And likely wouldn't move the needle broadly, but would help reach low-income communities.
"There are people obviously in the minority community that have transportation issues. They might not have a car or they share a car," Moskowitz said. "There's education issues, so when we come to the door, we educate them about the program. There's historical hesitancy issues."
The latest eligibility announcement from the Governor comes the day after Orange County Mayor Jerry Demings announced he is dropping the minimum age for vaccinations to 40 at the Orange County Convention Center vaccination site.
It's the second time this month Demings has broadened COVID-19 vaccine eligibility in Orange County ahead of state policies. Early last week Demings revised Orange County standards to allow front-line workers, educators, and medically vulnerable people of any age to be vaccinated.
Demings said he is expanding the eligibility again because the county has capacity to vaccinate more people than are coming in currently, and because he sees a need.
DeSantis allowed the Mayor's first expansion, but it the latest hasn't earned his approval.
"It's not his decision to make," DeSantis said. "There's a structure in the state of Florida in terms of how these decisions are made."
He also noted that Orange County has only vaccinated 63% of its senior population.
"Trying to do healthy 40-year-olds over finding maybe some more seniors to me would not be the direction that I would go," DeSantis added.
As of Thursday morning, the state has administered nearly 7 million doses to 4.6 million people, including 2.6 million that have received their final shot. More than 3 million people 65 and older have been vaccinated.