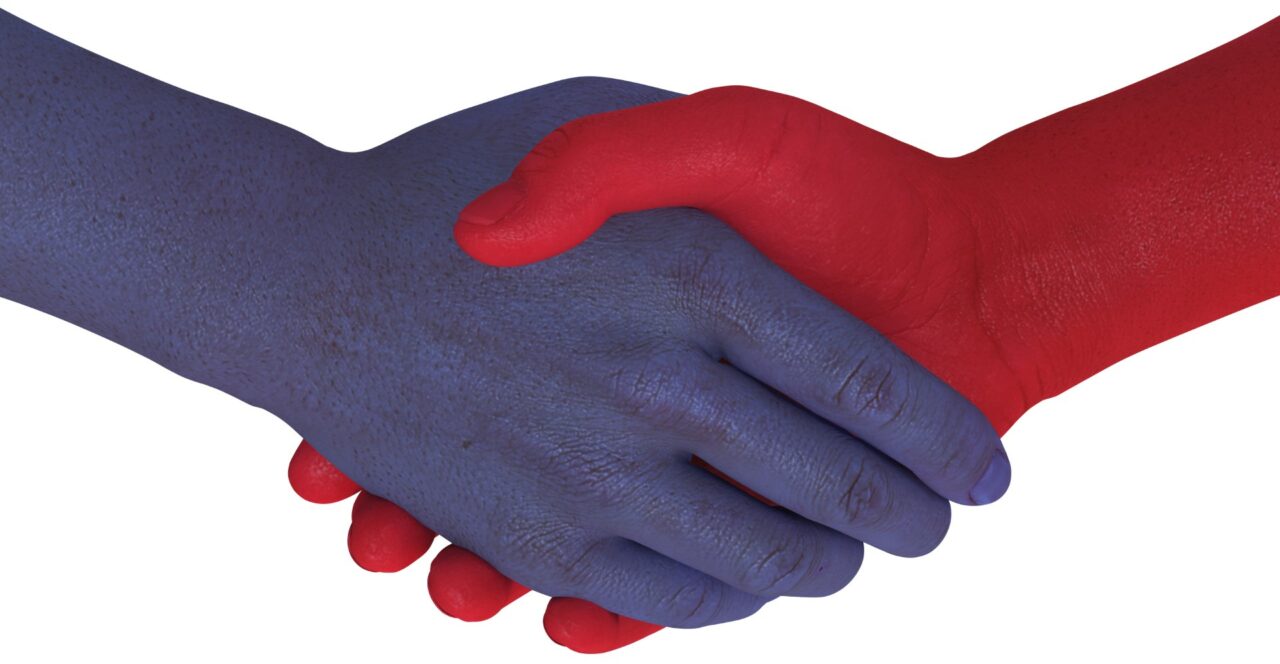 Is bipartisanship possible for the good of Jacksonville? Perhaps.
Emotional rescue
Stop me if you've heard this one before.
For five years, Jacksonville's GOP Mayor was all-in for President Donald Trump; this week, he was the sole Republican to welcome the Democratic Vice President to Florida.
Just two years ago, Lenny Curry bullied Democrats against running against his reelection.
Now, the former chair of the Republican Party of Florida joined a delegation of Democrats, including Ag Commissioner Nikki Fried, to welcome Kamala Harris to Jacksonville.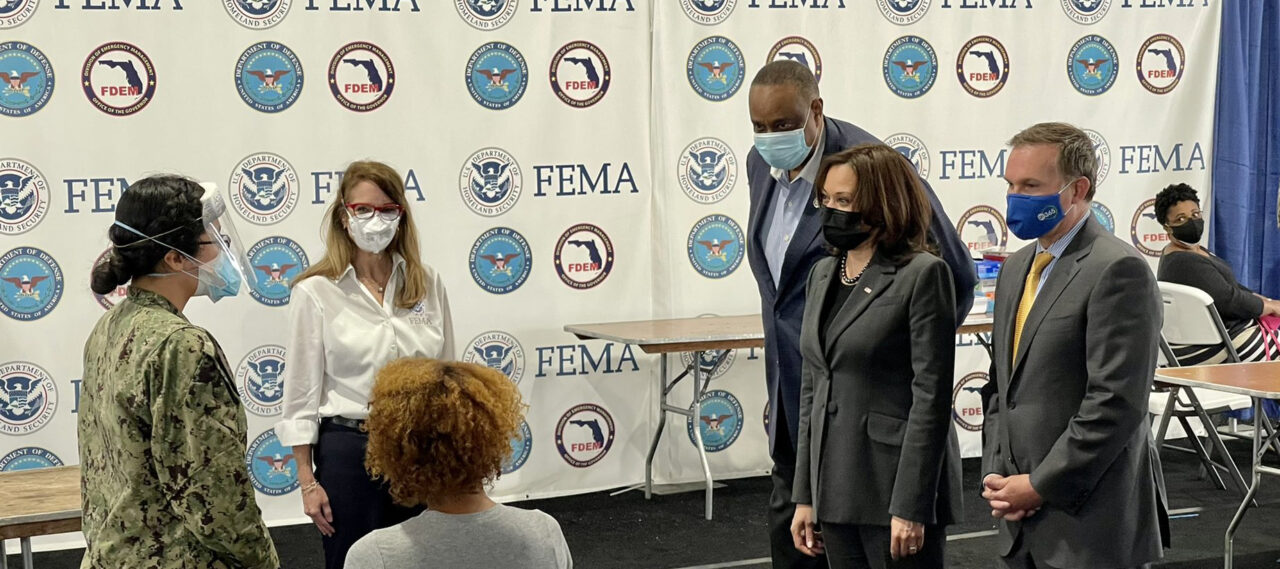 You wouldn't think Curry just spent the last half-decade as the most partisan Mayor in city history. But the Curry on display was not the one of early in his first term when he skipped welcoming President Barack Obama to town because he was fishing with his son. 
The Mayor has currently taken to aspirational quotes, urging Twitter followers to "read," to "listen to music," and to "evolve." And in the fourth quarter of his administration, he seems to practice what he preaches. 
Curry did not attend the second Harris event in town, a roundtable on food insecurity at Feeding Northeast Florida, so there were few quotes in microphones. But he is the second elected Republican of note in Florida to stand in favor of the federal relief funds, joining Miami Mayor Francis Suarez.
Can we assume this Mayor has no intentions to run in a Republican primary ever again? Clearly, a good bet is thawing relations with the White House will result in some infrastructure payoffs realized under the next Mayor — whoever that may be.
Harris, meanwhile, managed to transcend partisanship, not taking the bait from Nate Monroe to denounce DeSantis for readers of the Florida Times-Union. Her only gaffe in town: laughing "not today" when asked by a reporter when she might visit the troubled Mexican border, suggesting it was something of interest only to national media. 
Shirk schmozz
The News Service of Florida reports that the state Supreme Court rejected a proposed settlement involving misconduct by a former Jacksonville-area public defender, ordering The Florida Bar to file a formal complaint.
On Thursday, the Court unanimously rejected what is known as a proposed consent judgment reached by the Bar and former 4th Judicial Circuit Public Defender Matt Shirk. 
Under the proposal, Shirk would have been suspended from practicing law for six months.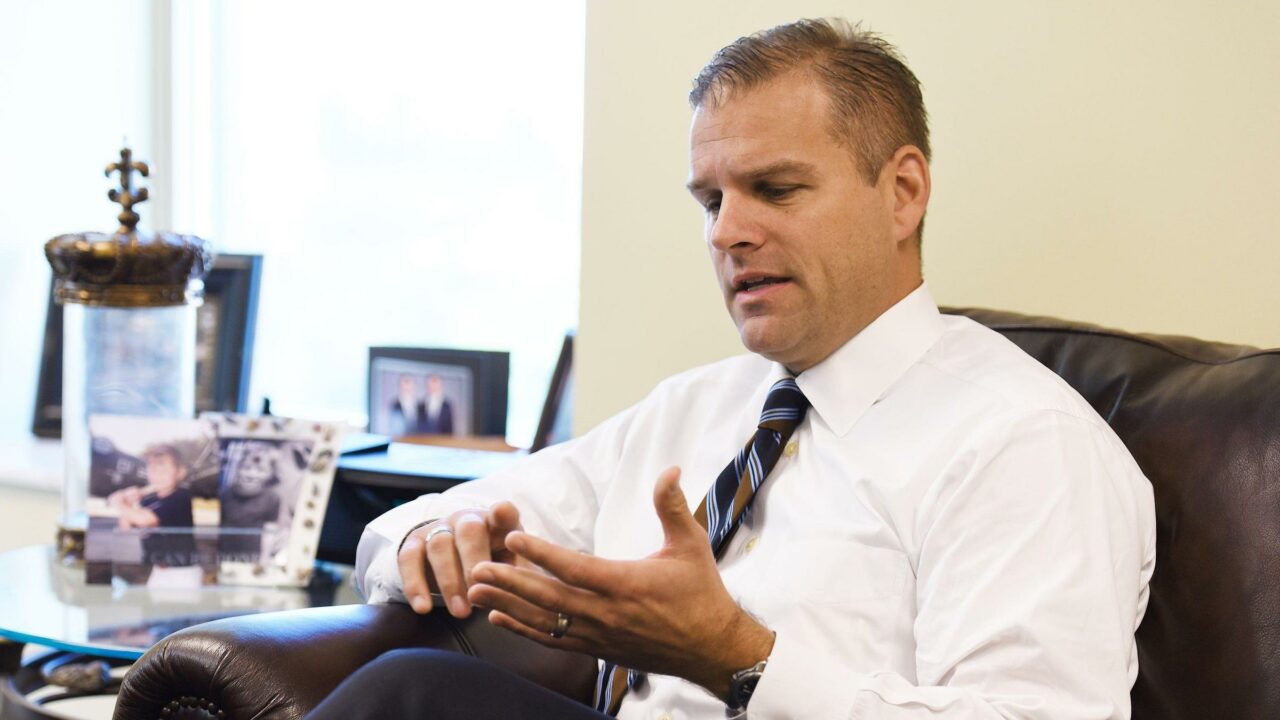 Shirk was elected public defender in 2008 and reelected in 2012. But he came under investigation, including by a grand jury, for alleged misconduct, with stories that were among the most lurid in Jacksonville political history. 
Among the allegations: Shirk improperly hired women to work in the public defender's office and then fired them "for the private benefit of himself, his wife, and their marriage," according to a document filed at the Supreme Court. 
Other claims say Shirk had alcoholic beverages in a city building and improperly revealed information about a former juvenile client. 
The 4th Judicial Circuit consists of Duval, Clay and Nassau counties.
Jobs for Jax?
Last week, Curry and City Council members from both parties rolled out an ambitious legacy play: an infrastructure plan funded by expanding the gas tax and paying for over $900 million worth of projects, including roads and the Skyway expansion.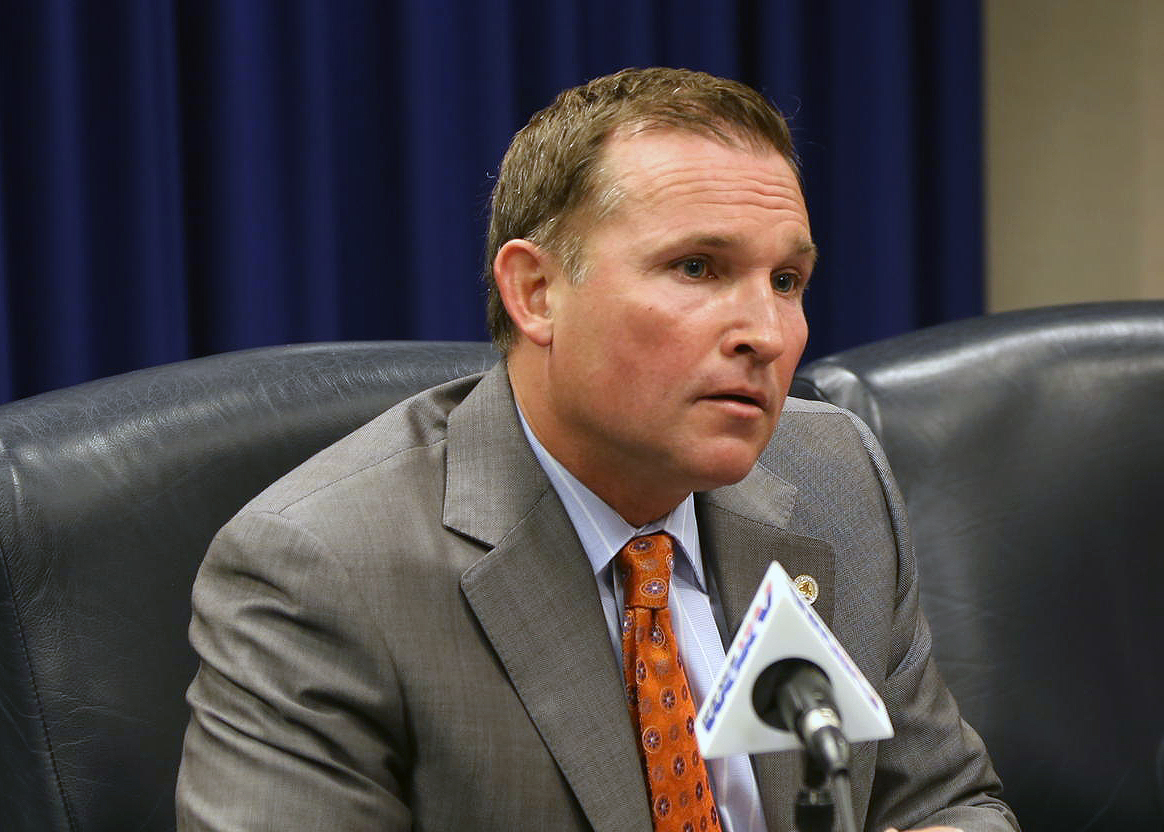 "The backlog of projects and community needs is substantial. By fully leveraging the gas tax like other major cities in Florida do, we can make substantial progress …" Curry told News4Jax. "Jobs for Jax is more than a billion dollars of investment in your neighborhoods and your roads and thousands of jobs for Jacksonville."
Expect that the legislation will clear the City Council with no more than a handful of no votes later this spring. And this is another indication of the wide gap between campaign expectations and governing reality.
As a candidate in 2015, Curry ran against tax hikes and did not move from that position two years ago. And millage rates remain untouched amid a valuation surge in the local real estate market.
But as pension reform showed in 2016, and as the school infrastructure sales tax showed last year, people are willing to pay, even via a regressive tax, for progressive outcomes. For a Mayor who spent months dogged by the JEA sale fail and the Lot J letdown, it is clear that he is finding room in the open field, as long as he runs to the center-left and lets Council block for him. 
It's not the kind of governance that gets anyone on cable news. But maybe, at this late date, that's not the point. 
Resign to run?
The Jacksonville mayoral race is already underway, with two filed Republican candidates. Both are members of the City Council, drawing taxpayer checks and voting on legislation even as they make a case for the top job starting July 2023.
Neither Al Ferraro nor Matt Carlucci expressed any intention to resign, and, according to local ordinance, there's no reason. Nothing compels them to resign to run.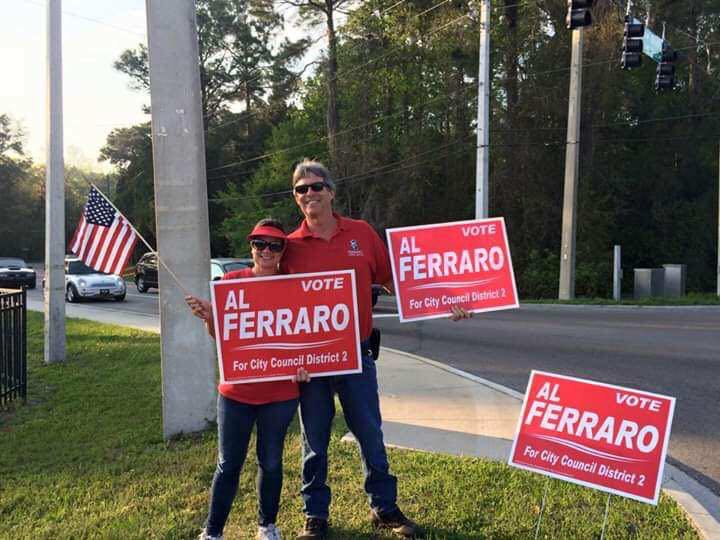 The question of whether there should be was laid bare two years before March's First Election. 
So far, there is no reason to believe anyone will draft such a proposal. 
However, an ally of a candidate not serving on Council (Daniel Davis, for example) could easily file a good-government measure that would force Ferraro and Carlucci to defend taking taxpayer money while campaigning on (purportedly) reform agendas. 
Moot mute
This week, a federal district judge ruled a former Jacksonville City Council president had the right to mute a preacher going off script, as first reported by Steve Patterson of the Florida Times-Union.
Former President Aaron Bowman muted Rev. RL Gundy in 2019. Gundy supported a mayoral candidate running against incumbent Curry, with remarks politicized in the campaign season's spirit.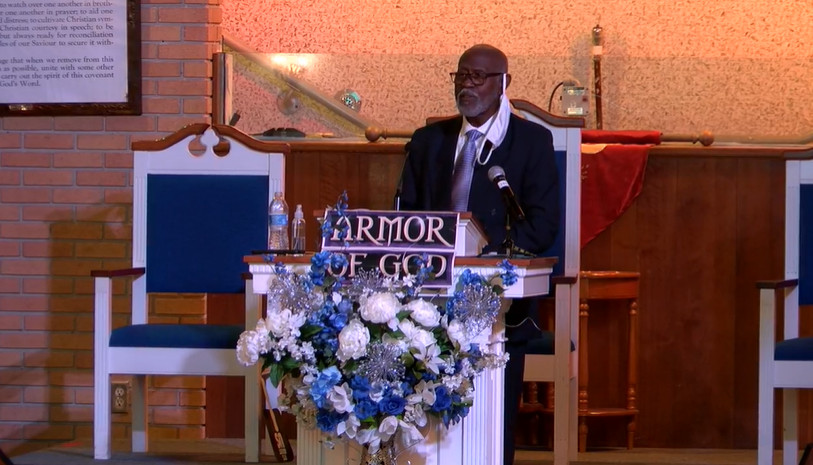 "[W]hile the remarks might have been entirely appropriate if delivered in a more public forum or even [the] plaintiff's pulpit, they were subject to the reasonable and viewpoint-neutral limitations set by the city for the invocation," the judge wrote, adding that the city lacked a "history of arbitrary enforcement" that would support the claim. 
Space place
Cecil Spaceport now has a place in cyberspace.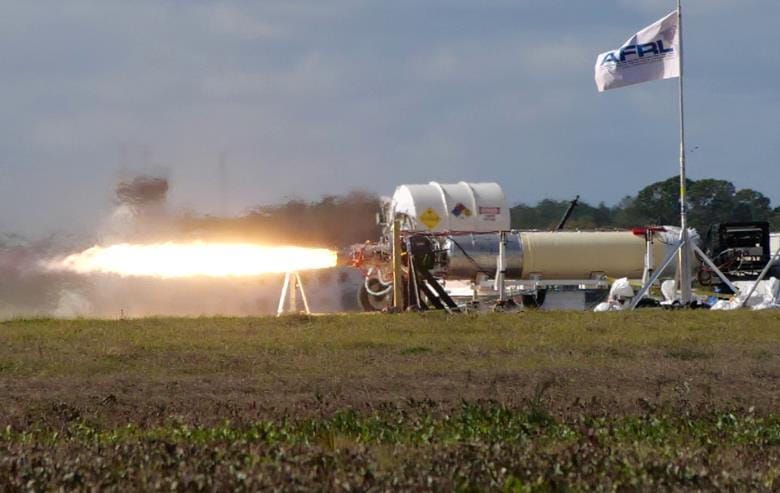 The Jacksonville Aviation Authority (JAA) unveiled a new website for Cecil Spaceport this week: cecilspaceport.com. The site intends to recruit new businesses to the Westside parcel and increase public awareness.
"Cecil Spaceport is an incredible facility in the middle of one of the nation's fastest-growing regions," JAA CEO Mark VanLoh said. "It's time to showcase its assets to the world."   
 The website does a useful job of explaining what a spaceport is, including informing expectant viewers that they, alas, cannot see a launch in person.
"Currently, there is no public viewing area for space launches at Cecil Spaceport. Due to the nature of horizontal space launches, the actual launch occurs miles away over the Atlantic Ocean. The operations you will actually see on the ground will be a traditional aircraft departing the airport/spaceport carrying a rocket," the FAQ asserts. 
Volusia vow
A memorandum of understanding was rolled out this week between JAXPORT and Volusia County. 
According to a media release from JAXPORT: "The goal of the partnership is to attract more global businesses to Volusia County, bring more Florida-bound cargo through JAXPORT, and create high-wage jobs for Florida."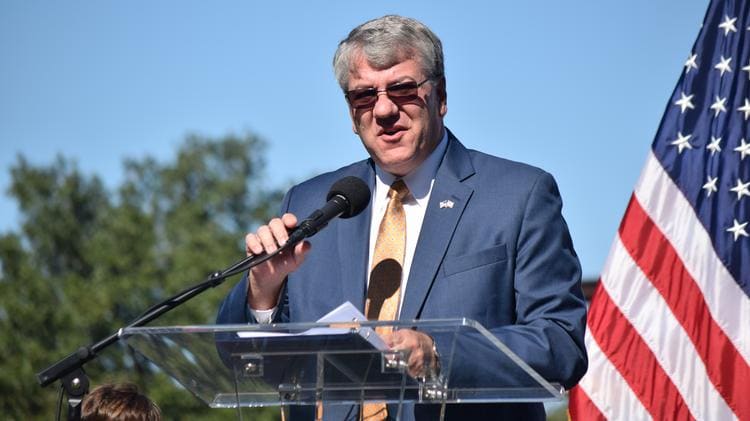 The state backs the synergy.
"As we continue to invest in our state's transportation system, including our ports, roads and rail, it's rewarding to see those investments being put to work to benefit communities across county and regional lines," said Florida Department of Transportation Secretary Kevin J. Thibault, P.E. "This type of teamwork helps market Florida's world-class infrastructure to the world, bringing more jobs and businesses to our state while maximizing the return on the investments we've made for the citizens of Florida."
Ultimately, it's a win for the 904's regional brand.
"Extending JAXPORT's reach further into the state creates tremendous opportunities for businesses throughout Northeast Florida," said JAXUSA Partnership President Aundra Wallace.
Tourism rebound
After a depressing year of the coronavirus pandemic, the tourism industry in history-rich St. Johns County is bullish about a rebound, saying jobs are starting to bounce back.
Both St. Augustine and Ponte Vedra Beach are heavily reliant on visitors to the so-called "Historic Coast." But the COVID-19 outbreak threw off the usual influx of tourists. Now, St. Augustine, Ponte Vedra, and the Beaches Visitors & Convention Bureau are giving a heads up on hiring for the tourism industry, which is finally on the upswing this month.
"As a result of consumer confidence in the new vaccines as well as increased pent-up travel demand, the St. Augustine (and) Ponte Vedra hospitality industry is now in a very aggressive hiring mode for full-time, as well as part-time employees," a news release from the tourism bureau said.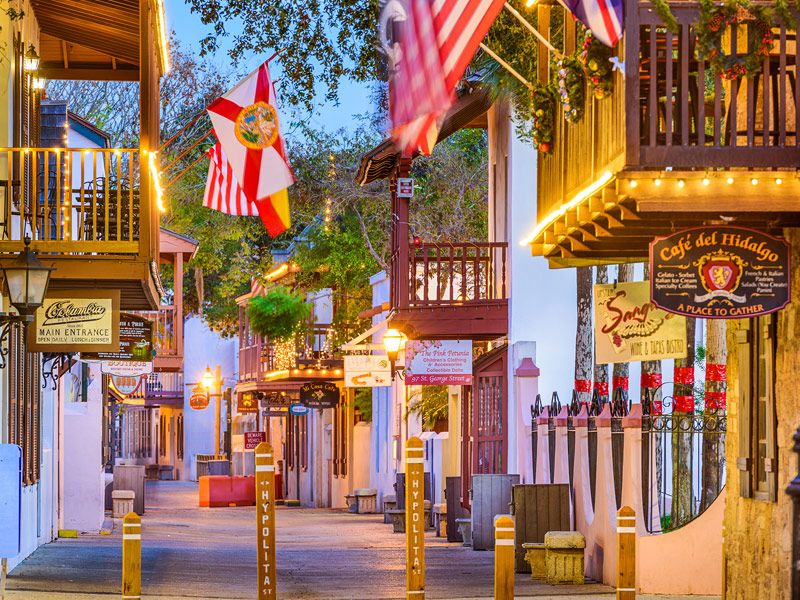 The coronavirus outbreak hit St. Johns County hard about a year ago as a radical reduction in travel and tourism visitation crashed the industry. St. Augustine alone usually draws millions of visitors each year who take in the Nation's Oldest City; Ponte Vedra draws the golf and beachgoing crowds accustomed to resort and leisure living.
The bureau notes that high-profile tourism centers such as the Ponte Vedra Inn & Club, Sawgrass Marriott Golf Resort & Spa, Embassy Suites by Hilton in St. Augustine Beach, and Old Town Trolley Tours in St. Augustine, among other locations, are starting to hire more staff.
Searching transit solutions
There's still time to sign up for the St. Johns County Chamber of Commerce Economic Development Council transportation panel to examine regional issues and solutions in Northeast Florida.
Friday's EDC Quarterly Breakfast begins at 7:30 a.m. at the Sawgrass Marriott Golf Resort & Spa Convention Center in Ponte Vedra Beach. Registration online here.
It's the Chamber's first indoor event since the pandemic started a year ago.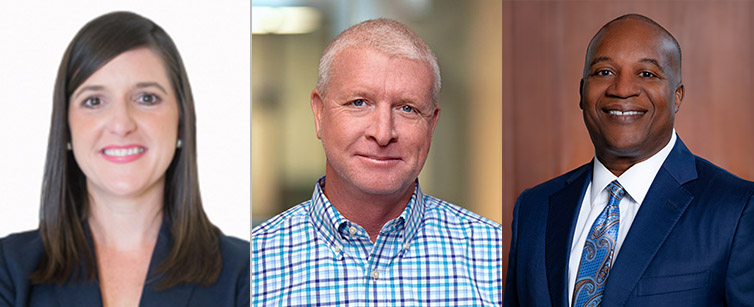 Moderating the panel is Fiorentino Group Principal Shannan Dunaway Schuessler, a former chief of staff and director of Legislative Affairs for the Florida Department of Transportation.
Panelists include Greg Evans, District 2 secretary of the Florida Department of Transportation; Jacksonville Transportation Authority CEO Nat Ford; and Phong Ngyuen, Transportation Development Manager of the St. Johns County Growth Management Department.
Led by recommendations from health experts, the event will adhere to Centers for Disease Control and Prevention guidelines, social distancing, and no more than five guests at each indoor table. The Chamber will space tables at the proper social distance.
The Marriott will prepare a COVID-friendly, pre-wrapped breakfast to enjoy outside on high-top tables.
Check-in and the networking part of the event will take place outdoors under a large, covered entrance to the Convention Center from 7:45 to 8:15 a.m. On-site will be the St. Johns County Express Commuter bus from the JTA.
The indoor program begins at approximately 8:15 a.m.
The Sawgrass Marriott Golf Resort & Spa is at 1000 Tournament Players Club Blvd., Ponte Vedra Beach.
Ponte Vedra Culture
Ponte Vedra Beach's cultural scene will soon get a big boost from Raghu Misra, the founder of "the link," an innovation and activity hub.
Misra will be partnering with the Cultural Center at Ponte Vedra Beach to increase the variety of arts and culture for children, families and adults. The partnership will also seek to increase startup businesses, small businesses and technological advances.
"The link is very excited to partner with CCPVB to bring the arts and culture to our member community," Misra said. "CCPVB will produce exhibitions of local, regional, national, and international artists, events, art classes, lectures, workshops, and children's programming to include summer and winter camps, after-school programs, and adult programming among the many opportunities to bring artistic life to our members."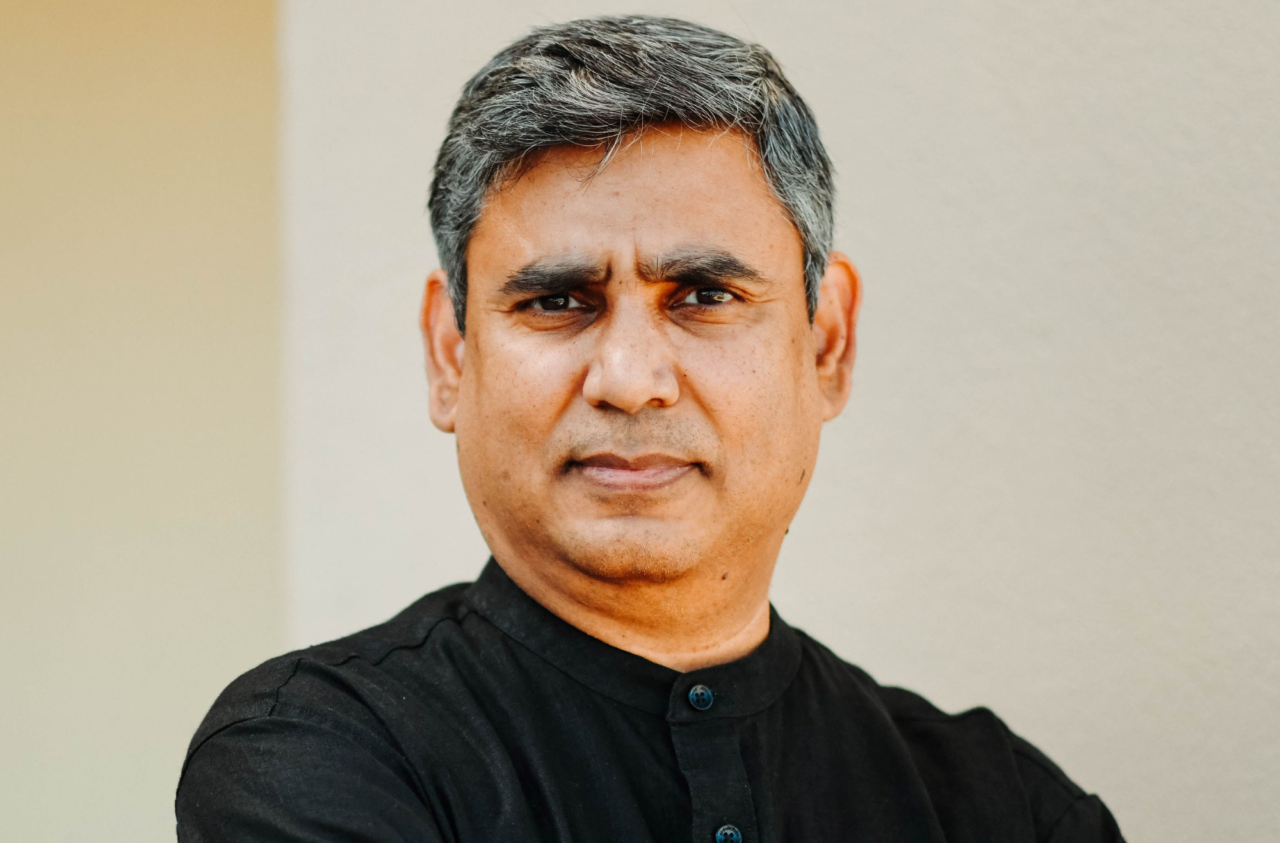 Cultural Center Director Donna Guzzo said the partnership promises an advancement for the organization's agenda.
"The Cultural Center believes in connecting the community while engaging the link members and others in a remarkable and rewarding cultural experience," Guzzo said. "I believe that success is imminent with the new collaboration in which creativity and innovation are the main themes."
Officials expect the programs and services to begin this summer at 425 Town Plaza Ave., in the Nocatee development. 
Additional information is at thelink.zone.
Media money
Florida Times-Union refugee Andrew Pantazi's new media project is getting an infusion of new capital and some outside help from pros who know the path the veteran journalist is taking with his Tributary.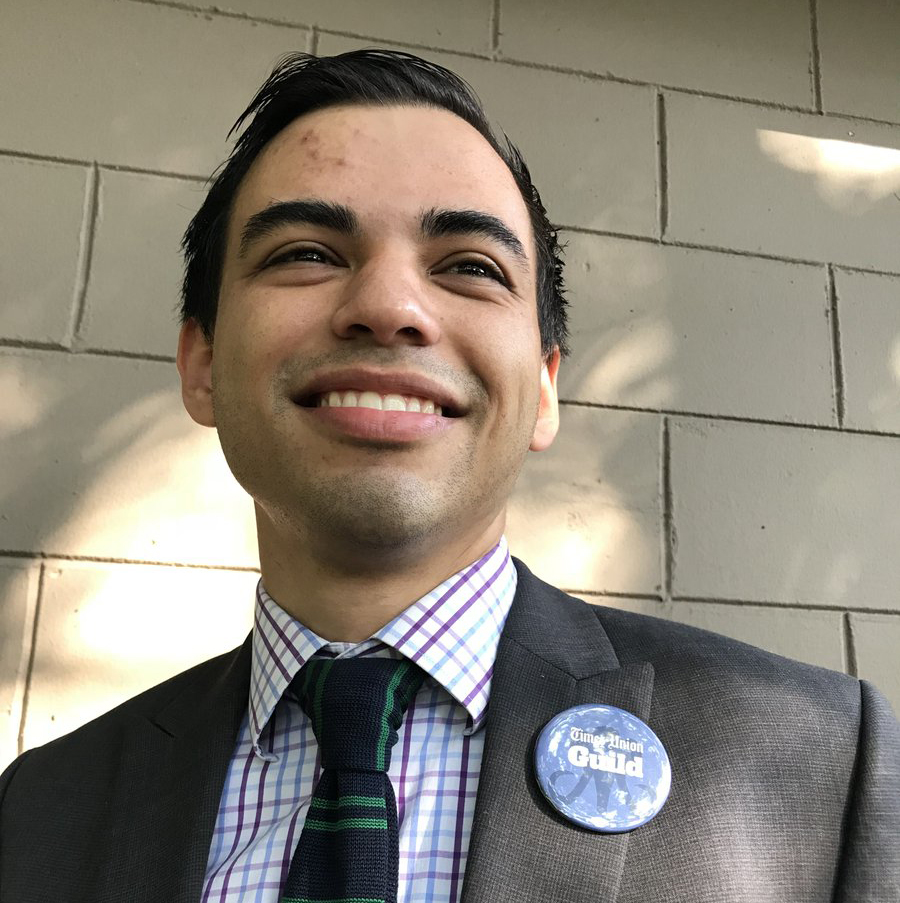 "The Local Media Association, a trade group of news organizations, announced it is partnering with The Tributary, offering $35,000 as well as coaching, assistance and a fiscal sponsorship agreement as The Tributary launches this year," Pantazi wrote Wednesday.
He's hiring reporters this spring and hopes to ramp up operations by August, he notes.
Pantazi has gotten buzz and subscribers for his foray into publishing, but the tie-in with the Local Media Association will help him institutionalize the Tributary.
Interested in donating? 
"The Tributary is about to begin the process of getting its own 501c3 status approved by the IRS, but in the meantime, LMA, through its foundation arm, has set up a way for people to start giving tax-deductible donations at givebutter.com/tributary," Pantazi notes. "You can also send checks to the Local Media Foundation, with 'The Tributary' on the memo line to P.O. Box 85015, Chicago, IL 60689-5015."