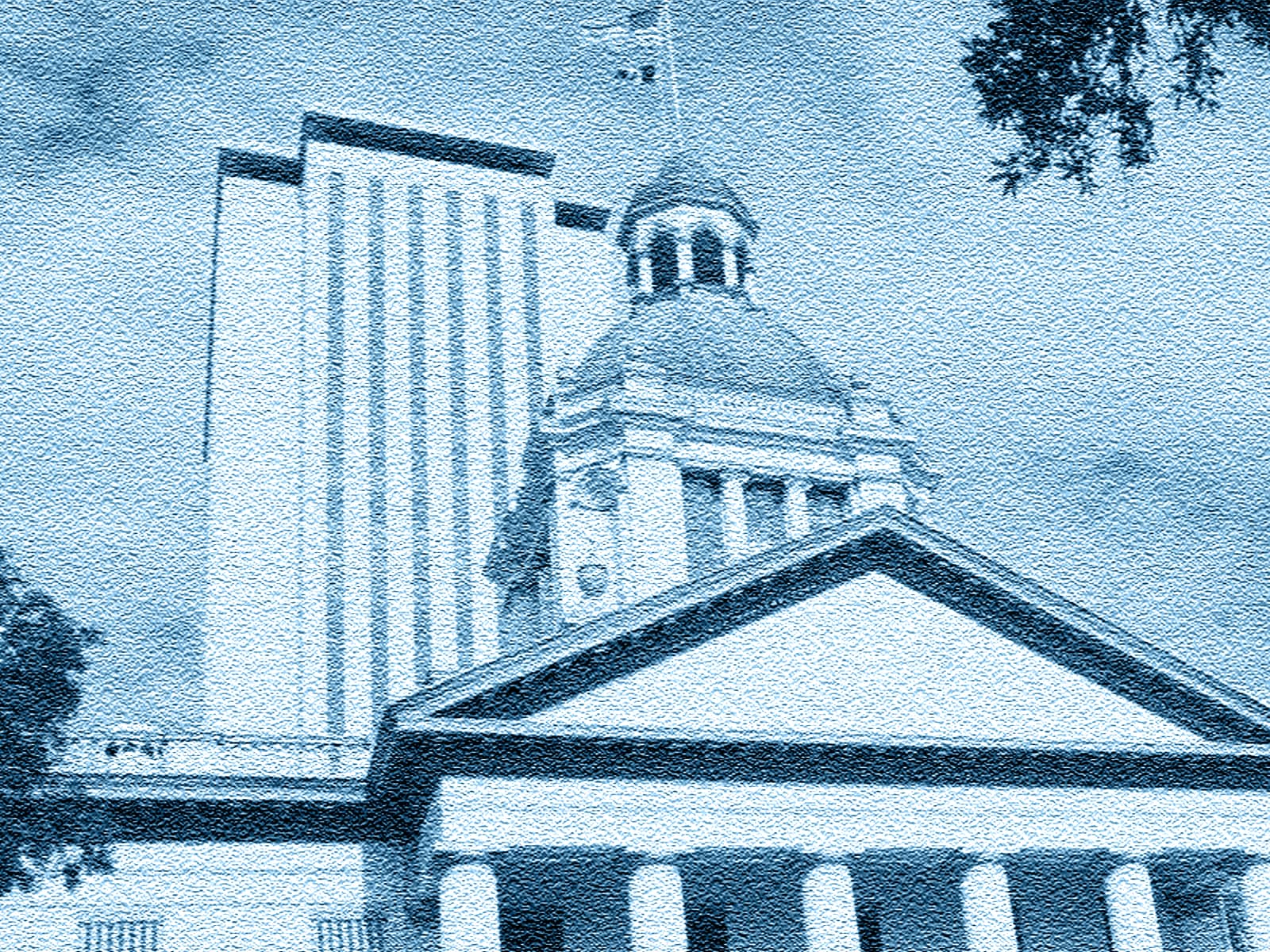 The procurement process is gumming up the works for Florida's public safety radio upgrade.
On the radio
The Statewide Law Enforcement Radio System has been due for an update for years, but for every step forward, the project has taken two steps back.
SLERS is a unified digital radio network used by state law enforcement officers and other participating agencies throughout the state.
The main holdup has been a treacherous procurement process. Motorola won the contract to build out a next-generation SLERS three years ago this month, but competitor L3Harris brought an immediate legal challenge.
L3Harris built out the current iteration of SLERS. It hasn't aged well, often dropping calls. Even so, the company formerly known as Harris Corp. effectively took its ball and headed home by saying it wouldn't allow another vendor to use its towers.
Mired in the courts, the project's deadline came and went. By mid-2020, Motorola and DMS went their separate ways. The Senate, however, directed DMS to resolve the tower troubles and gave them the option to renew the Motorola contract so the project could avoid another reboot.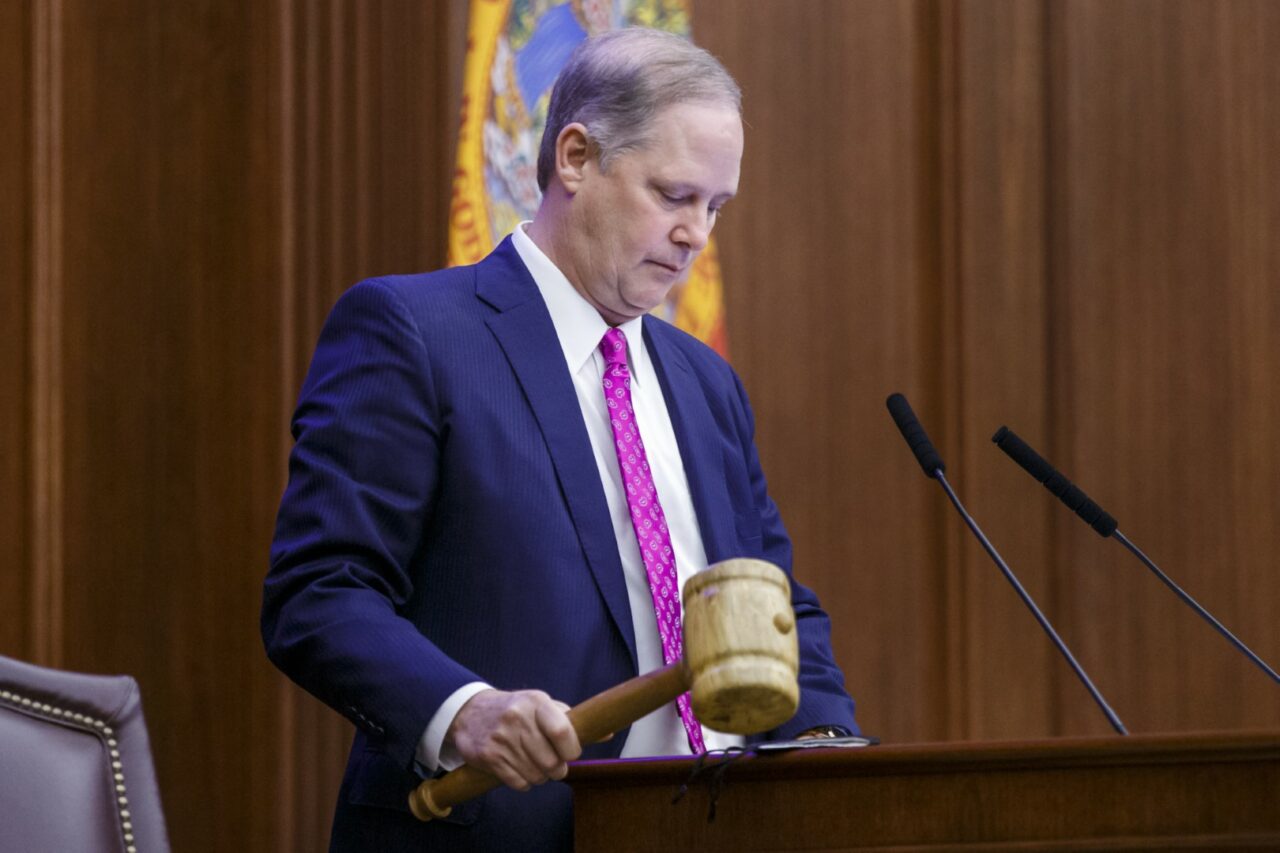 Almost a year later … and no dice.
Now, the SLERS project may be dead. At least the Senate has shown it's willing to take that step.
The current year budget set aside about $21.6 million for SLERS contract payments. The line item has been scratched out in the Senate's newly unveiled appropriations bill for the 2021-22 fiscal year.
Meanwhile, a budget amendment has been that would reauthorize the SLERS funding mechanism.
Currently, SLERS is funded through a $1 fee tacked on to vehicle registrations. The SLERS contract is estimated to be worth around $18 million a year; the balance of the collections goes to DMS to fund support staff to run the system. The fee was set to expire when the 2021-22 budget year begins on July 1. SB 2510 would push the sunset date back five years.
Side-by-side, the scratch-out, and fee renewal send a mixed message. But Senate President Wilton Simpson said the move shows the chamber is willing to play hardball.
"The bill is an indication that the Senate is hopeful a reasonable conclusion can be reached. But, the Senate is not going to negotiate under duress at the expense of our hardworking law enforcement officers and Florida taxpayers," he told Florida Politics.
___
Coming up, the usual assortment of tidbits, leftovers, and not-ready-for-prime-time moments by Peter Schorsch, Drew Wilson, Renzo Downey, Jason Delgado and the staff of Florida Politics.
Take 5
The "Takeaway 5" — the Top 5 stories from the week that was:
DeSantis announces 40+, adult vaccination timelines — Florida will join the flurry of states opening up the COVID-19 shots to all adults, beginning April 5. Kids 16 and older could also get the Pfizer vaccine. But first, Gov. Ron DeSantis says the vaccine will open up to Floridians 40 and older on Monday. That would put Florida ahead of President Joe Biden's May target date to open vaccines to all. In a video, the Governor noted that "success" with previous cohorts, such as senior citizens and those 50 and older more recently, allowed him to make the move.
COVID-19 liability heads to DeSantis' desk — The Legislature's bill to create COVID-19 liability protections for businesses and health care providers became the first bill to head to the Governor's desk this Session. The House passed SB 72 on Friday, signing on to the legislation. Seven Democrats joined Republicans in the 83-31 vote. In the Senate last week, Sen. Linda Stewart was the only Democrat to vote with Republicans. DeSantis has named the bills as priority legislation to ease business owners' minds as the world emerges from the pandemic. The bill takes effect immediately upon becoming law, so look for the Governor to sign it soon.
House passes anti-riot bill — The House also passed its version of the anti-riot bill, HB 1, but this time by a strict party-line vote. Over hours of discussion and debate, Democrats threw the kitchen sink at the bill, arguing it was targeted at Black Lives Matter protesters spurred by fatal police interactions over the summer, including the high-profile police killing of George Floyd. Emotions ran high, including when Rep. Omari Hardy accused Republicans of leveraging Rep. Webster Barnaby as their "token Black Republican." However, the bill is stalled in the Senate mainly because Criminal Justice Committee Chair Jason Pizzo, a Democrat, has not scheduled the companion measure for a hearing. One possibility is for the Senate to send HB 1 to a different committee to move the legislation.
Legislature strikes infrastructure and housing deal — The latest deal struck between legislative leaders is a proposal to two-thirds of split documentary stamp taxes intended to fund affordable housing between combating sea level rise and distributing wastewater grants. The final third would still go to affordable housing but with an extra provision stating those dollars can no longer be swept into the general fund. Sadowski affordable housing dollars have been swept nearly every year since the 2008 Recession. On average, affordable housing funds only receive a combined $160 million, but that would fall to $141 million for the current fiscal year under the plan. Democrats liken the deal to a permanent sweep. "We're not sweeping," responded House Agriculture and Natural Resources Appropriations Subcommittee Chair Josie Tomkow. "We're redirecting for critical issues."
Senate passes online sales tax plan — A bill to enforce online sales taxes is on the way to the House after passing the Senate by a 30-10 vote. The bill would require businesses to collect the tax themselves instead of requiring shoppers to send that money to the state separately. Democrats have been pushing for that proposal for years, but the latest iteration would put the anticipated $1 billion the state would raise annually toward replenishing Florida's unemployment trust fund to stave off a looming tax hike for businesses. But Democrats contend the plan would put businesses and large corporations above other state interests.
Coronavirus Numbers
Positive cases:
— 1,995,548 FL residents (+33,188 since Mar. 19)
— 37,631 Non-FL residents (+734 since Mar. 19)
Origin:
— 15,846 Travel related
— 784,121 Contact with a confirmed case
— 21,633 Both
— 1,173,948 Under investigation
Hospitalizations:
— 84,406 in FL
Deaths:
— 33,756 in FL
Vaccinations:
— 8,277,160 Doses administered
— 5,475,209 Total people vaccinated
— 202,452 First dose
— 202,452 Completed 1-dose series (+64,033 since Mar. 19)
— 2,801,951 Completed 2-dose series (+323,275 since Mar. 19)
'Get There Faster'
DeSantis this week announced the Get There Faster Initiative, a $75 million investment from the federal government to expand and improve career pathway programs for K-12 and postsecondary students.
The plan benefits Career and Technical Education courses, postsecondary credentials, and work-based learning programs that result in "high-value certifications, credentials and outcomes."
Two-thirds of the funds would cover students' cost to participate in workforce college credit or career dual enrollment programs. The remaining third would focus on adult learners in the state's workforce education programs.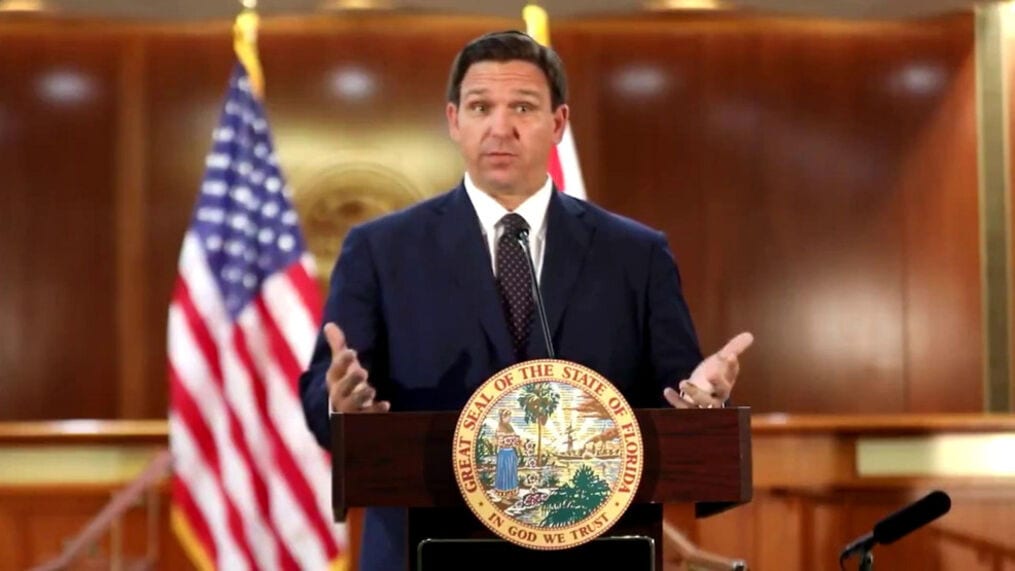 "The Get There Faster innovative workforce initiatives will accelerate Florida's efforts to be the best state in the nation for workforce development by 2030," DeSantis said. "The $75 million in federal funds will provide high school and adult students access to the resources they need to expedite the completion of their degrees or certifications."
The initiative focuses on career dual enrollment to provide technical skills preparation and work-based learning opportunities for K-12 students. A second primary focus is on postsecondary workforce initiatives for residents, with or without a high school diploma, seeking in-demand and high-value career and technical education or training.
"We know that a postsecondary educated workforce is the backbone of a thriving economy," Education Commissioner Richard Corcoran said. "Right now, more than ever, we need to do everything we can to help Floridians gain access to higher education and training. Our school districts and public postsecondary state colleges are ready to serve the needs of Florida, and these dollars are exactly what our students and residents need to ensure their economic stability and well-being."
Just say no
Attorney General Ashley Moody is urging school superintendents to support student-led anti-drug initiatives.
Speaking virtually at the Florida Association of District School Superintendents Conference this week, Moody stressed the need to teach students about drug addiction and misuse.
"As a mom, I know how important it is to start taking measures on drug-abuse prevention early and comprehensively," Moody said.
Moody's remarks come as roughly 17 Floridians die a day due to overdoses.
She noted that 50% of 12 to 17-years-olds reported misusing prescription drugs given to them by a friend or relative, according to a 2017 report.
Moreover, according to the Florida Department of Law Enforcement, 38 youths died due to drug overdose in 2019, "Losing a single student to a drug-related death is one too many," said FADSS President Dr. Michael Grego. "We know that school-based programs play an important role in drug awareness and intervention."
Moody said there is strong evidence to suggest that programs and student-led initiatives are effective.
The COVID-19 pandemic, officials fear, may drive more students toward drug-use if action is not taken.
"We must be mindful that with the added trauma and stress over the past year on both students and their families, intervention support and impactful prevention programs are needed now more than ever before," said FADSS CEO Sen. Bill Montford.
To watch Moody's 'Dose of Reality' educational video, click on the image below:
Instagram of the Week
The Week in Appointments
Board of Massage Therapy — DeSantis named Sandra Atkinson, Fort Walton Beach, to the board. She is a licensed massage therapist who has been a member of the Florida State Massage Therapy Association, Fort Walton Beach Chamber of Commerce and the Fort Walton Beach Downtown Merchants Association. Atkinson served in and received an honorable discharge from the United States Army and trained at the Soothing Arts Massage School. The Governor also appointed Dotti Groover-Skipper of Tampa. She is the anti-trafficking director at The NOMORE Foundation, board chair at the SAFE Alliance of Tampa Bay and the founder of the HeartDance Foundation. Groover-Skipper serves on the Florida Commission on the Status of Women and earned her bachelor's degree from USF.
Board of Orthotists and Prosthetists — DeSantis made three appointments to the board on Friday. Anne DuBois is a Seminole resident who works as the clinical director of development at Orthotic and Prosthetics Centers. She is a licensed orthotist and prosthetist and a graduate of St. Petersburg College. Waldo Esparza, of Tampa, is the president and owner of Tampa Bay Prosthetics. He is a licensed prosthetist and is himself, a left, above-the-knee amputee who won the 1998 Disabled Sailing Championship and the 1996 Paralympic Sailing Bronze Medal. Esparza holds a bachelor's degree from the University of Washington. Michael Wright, of Jacksonville, is the orthotics and prosthetics department director at Nemours and a licensed orthotist and prosthetist. He is a past president of the Florida Association of Orthotists and Prosthetists. He earned a bachelor's degree in sociology from UF and a bachelor's degree in orthotics and prosthetics from St. Petersburg College.
Eastern Florida State College District Board of Trustees — DeSantis named Winston Scott to the board. Scott is a senior vice president at the Florida Institute of Technology and a former NASA astronaut. He served as a mission specialist at NASA, logging over 24 days in space and three spacewalks. Scott also served in and received an honorable discharge from the United States Navy, earning the rank of Captain. He is also a licensed pilot and was the Executive Director of the Florida Space Authority. Scott earned his bachelor's degree in music education from FSU and his master's degree in aeronautical engineering from the United States Naval Postgraduate School.
Florida International University Board of Trustees — Former Rep. Carlos Trujillo has been named to the FIU Board of Trustees, the Governor announced Friday. Trujillo, of Doral, is the former U.S. Ambassador to the Organization of American States. Previously, he was an assistant state attorney for the eleventh judicial circuit court of Florida and a state House member. Trujillo earned his bachelor's degree in business administration from Spring Hill College and his law degree from FSU.
Gasparilla Island Bridge Authority — The Governor appointed Jon Reecher, of Boca Grande, to the bridge authority on Friday. Reecher is the general manager of the Gasparilla Island Inn and Club. Previously, he held several senior positions at The Greenbrier and was food and beverage manager at Sedgefield Country Club. He volunteers at Boca Grande Childcare Center, Gasparilla Island Conservation and Improvement Association and the Boca Grande Health Clinic. He is a graduate of the International Culinary and Hospitality Program at Le Cordon Bleu.
Liberty County Board of County Commissioners — Gov. DeSantis named Bristol resident Hannah Sumner Causseaux to the commission. Causseaux is an RN at Tallahassee Memorial Hospital and an Adjunct Nursing Instructor at Chipola College. She serves on the Chipola Healthy Start Board of Directors and is a past member of the Chipola College District Board of Trustees. Causseaux earned bachelor's degrees in political science and nursing from FSU and is pursuing a master's degree in nursing from Auburn University.
Miami Dade College District Board of Trustees — DeSantis appointed Ismare Monreal to the board. The Miami resident is the acting vice president and dean of students at Johnson and Wales University. She volunteers with the United Way of Miami-Dade, Archdiocese of Miami Marriage and Family Ministry and A Safe Haven for Newborns. Monreal earned her associate degree from Miami Dade College, bachelor's degree from FIU, and an MBA from the University of Phoenix.
Mid-Bay Bridge Authority — Kim Wintner, Gordon Fornell, James Neilson Jr. and James Wood Jr. were named to the Mid-Bay Bridge Authority. Wintner, of Niceville, is the former president and owner of Alliance Association Management Company. She served 30 years in the U.S. Air Force, earning an honorable discharge. She earned her bachelor's degree in police administration from Indiana University and a master's degree in human resources development from Webster University. Fornell, of Niceville, is an aerospace consultant who served 35 years in the U.S. Air Force, earning an honorable discharge. Fornell earned his bachelor's degree in mechanical engineering from Michigan State University and an MBA from The Wharton School of the University of Pennsylvania. Neilson, of Destin, is a veteran of the U.S. Army Reserves and retired with 23 years of experience in the insurance industry.   Wood, of Destin, is a former Destin City Council Member who served 20 years in the U.S. Army, receiving an honorable discharge. Wood earned his bachelor's degree in political science from Mississippi State University and a master's degree in public administration from Auburn University at Montgomery.
Pasco-Hernando State College District Board of Trustees — DeSantis appointed Rebecca Schulkowski to the board. The Odessa resident is the director of operations at BayCare Health System. She is a member of the American College of Healthcare Executives and is a graduate of Leadership St. Pete. She earned her MBA from Wilmington University and a doctor of pharmacy from the University of Maryland, Baltimore.
Port Tampa Bay Governing Board — The Governor appointed Dennis Manelli to the board. Manelli, of Tampa, is the General Counsel at Hendry Marine Industries. Previously, he was a Partner at Phelps Dunbar. Manelli has been involved with the Port Tampa Maritime Industry Association, Propeller Club Port of Tampa and the American Victory Ship and Museum. He earned his bachelor's degree in accounting and a law degree from the University of Florida.
St. Johns River State College District Board of Trustees — Richard Komando, of Jacksonville, was named to the board. Komando is an attorney and partner at Bradley, Garrison and Komando, P.A. Previously, he was an assistant state attorney for the 4th Judicial Circuit Court. Komando volunteers with First Coast Healing Hands, Project Cold Case, Florida's Children First and the Jacksonville Victims Assistance Advisory Council. He earned his bachelor's degree in criminology, an MBA from FSU, and a law degree from Loyola University of New Orleans.
St. Petersburg College District Board of Trustees — DeSantis appointed Jason Butts and Nathan Stonecipher to the St. Petersburg College District Board of Trustees. Butts, of Palm Harbor, is the vice president of partnerships and business development for SimplyIOA and Insurance Office of America. Butts is a member of the Florida Association of Insurance Agents and serves on the board of the YMCA of North Pinellas and Greater Palm Harbor. He earned his bachelor's degree in telecommunications from UF. Stonecipher, of St. Petersburg, is the owner of Green Bench Brewing Company. He earned his associate degree from St. Petersburg College and a bachelor's degree in finance from UF.
State Board of Education — DeSantis appointed Ben Gibson to the State Board of Education. Gibson is a partner at Shutts and Bowen. Previously, he served as deputy general counsel in the Executive Office of the Governor and as an attorney and staff director in the Florida House of Representatives. Gibson has served on the State Board of Education since 2017 and is also a member of the First District Court of Appeal Judicial Nominating Commission. He earned his bachelor's degree in political science from UF and a law degree from FSU.
State College of Florida, Manatee-Sarasota District Board of Trustees — Mark Goodson was appointed to the State College of Florida, Manatee-Sarasota District Board of Trustees. Goodson, of Palmetto, is the retired president of Goodson Electric. He has been involved with the Manatee Memorial Hospital Board, Manatee Memorial Hospital Foundation, Meals on Wheels, Electrical Council of Florida and the Hernando DeSoto Historical Society. Goodson earned his associate degree from Manatee Junior College and a bachelor's degree in business administration from UF.
Tallahassee Community College District Board of Trustees — DeSantis named FSU sports legend Charlie Ward to the TCC board. The Heisman winner and former first-round NBA draft pick since returned to Tallahassee, where he coaches the Florida State University Schools' "Florida High" boys basketball team. Ward, of course, earned his bachelor's degree from FSU. His confirmation is subject to Senate confirmation, where he will undoubtedly face several autograph and photo requests.
Postsecondary changes
The Senate passed a bill to clarify existing law to allow students under the care of the Department of Children and Families (DCF) to be eligible for free college tuition.
"Whether they are in the custody of DCF, or living with a relative or foster family, students in the child welfare system have enough trials facing them as they enter adult life, and figuring out how to pay for college shouldn't be one of them," Simpson said.
"Among other very important policy updates and enhancements, this good bill clarifies the intention of our existing fee waiver to make sure it applies to all eligible students, whether they enroll at a state technical center, college, or university before or after they turn 18 years old."
The bill (SB 52) also increases access to dual enrollment and authorizes universities to create individualized bonus structures that recognize specific faculty and staff, among other changes.
Fort Myers Sen. Ray Rodrigues sponsors the bill.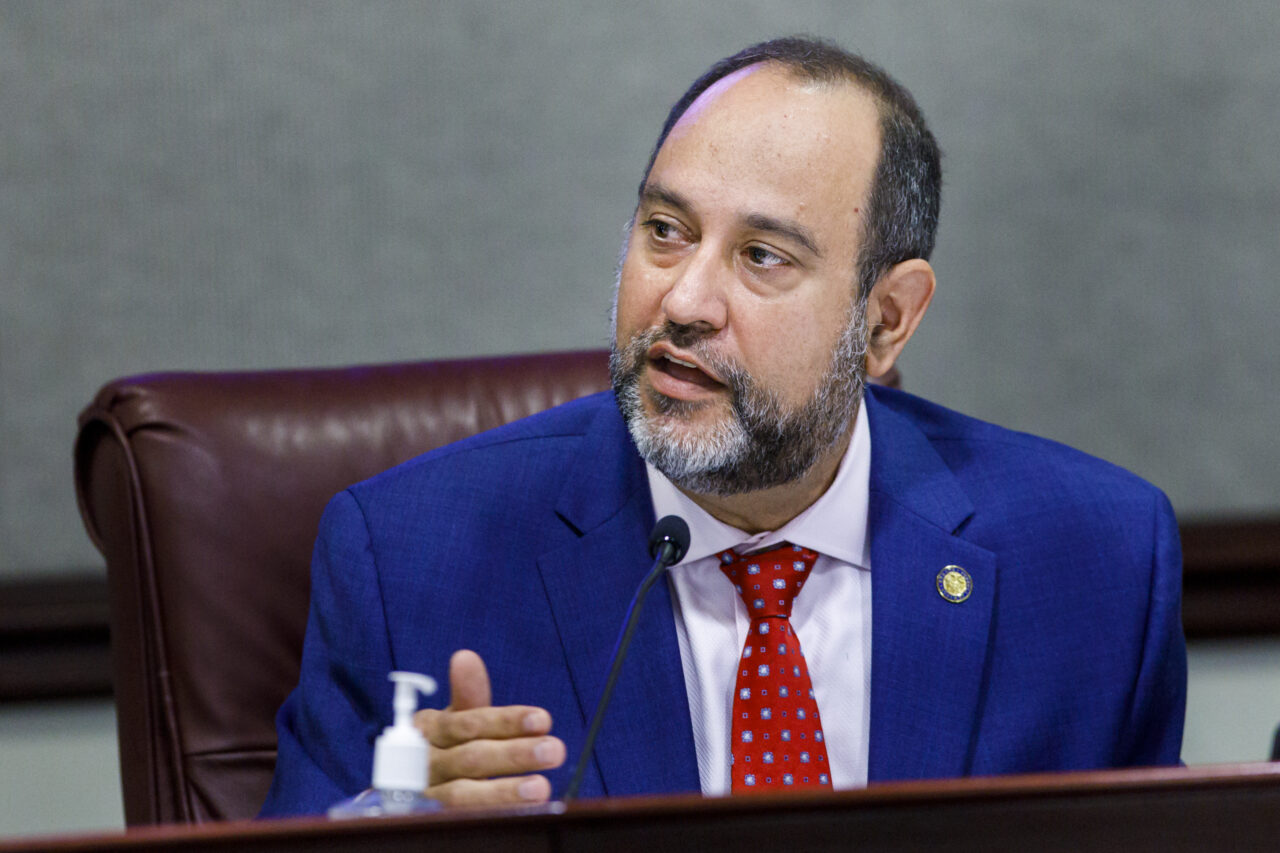 "This comprehensive legislation addresses a broad range of issues related to higher education in Florida. Dual enrollment helps our students make the most of their high school experience with a head start toward earning higher education credits and credentials. We also increase access to dual enrollment opportunities for students in public, private, or home education settings, provide more options for teachers to complete their continuing professional development, and give the flexibility needed for the Florida Postsecondary Comprehensive Transition Program to better support students with unique abilities," Rodrigues said.
"Our universities should be able to reward exceptional employees without being required to consider across-the-board bonuses. This legislation also authorizes universities to create individualized bonus structures for their best employees."
House companion legislation (HB 281) is in its third committee stop, Appropriations.
Shev Jones success
The Democratic Senator from West Park is celebrating after five of his bills earned unanimous support in the committee process earlier this week.
"Elected officials must never lose sight of who they work for — that's what guided my time in the Florida House and continues to this day in the state Senate," Shevrin Jones said in a statement.
"My constituents in South Florida have trusted me with a great responsibility to fight for their priorities and be their voice in the Capitol, and I'm thrilled to have my colleagues on both sides of the aisle join me on these important bills that will improve lives across the state."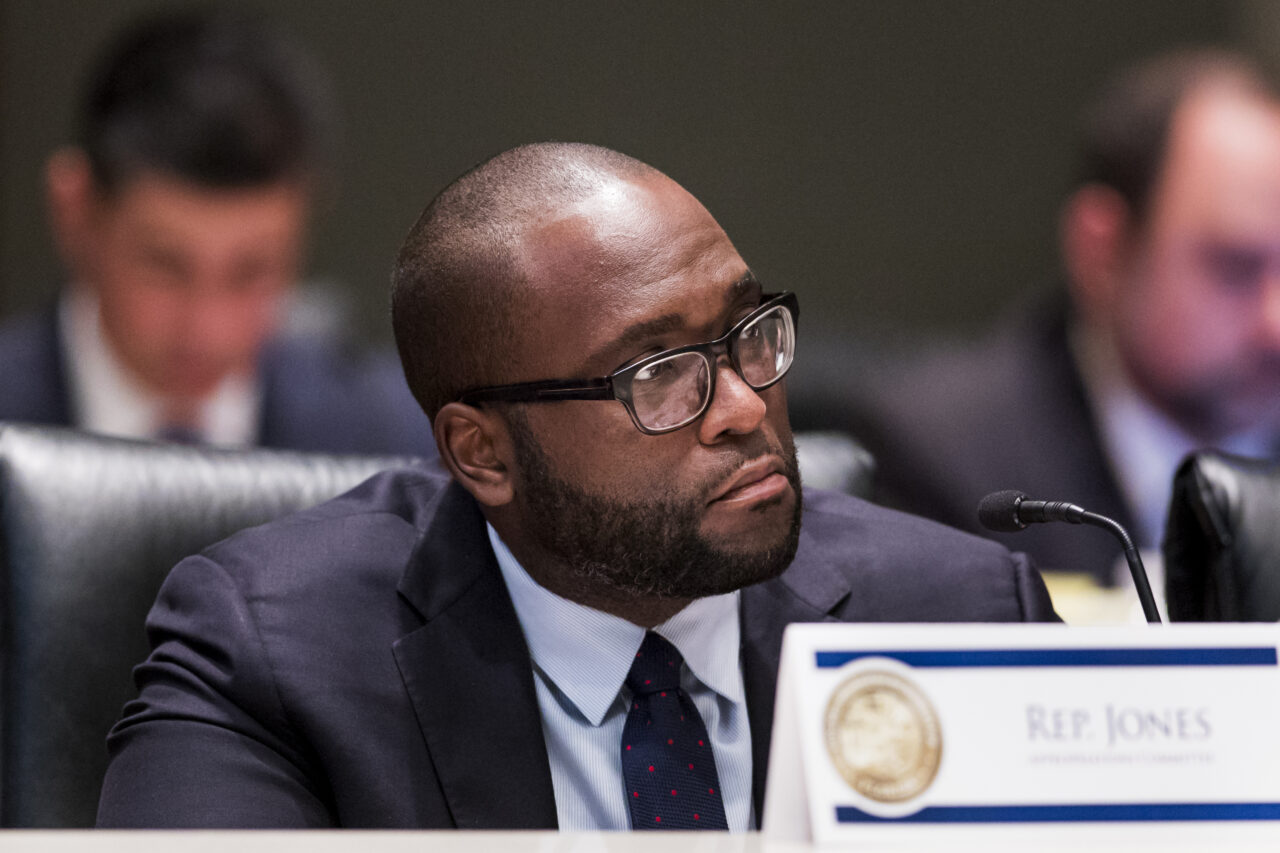 One measure from Jones (SR 1074) condemns White nationalism and White supremacy. That legislation cleared the Senate Committee on Governmental Oversight and Accountability Wednesday. Jones has called the effort one of his top priorities during the 2021 Legislative Session.
That same committee also OK'd two other items from Jones Wednesday. One bill (SB 836) would task the Florida Department of Law Enforcement with creating an Urban Core Gun Violence Task Force. That panel has been a yearslong initiative for Jones.
Another measure (SB 1448) looks to increase information technology (IT) standards. "The bill requires IT-related policies established by the Florida Digital Service to include a requirement that IT commodities and services purchased by the state meet the National Institute of Standards and Technology Cybersecurity Framework," according to a summary from Jones' office.
The final two bills are connected. One measure (SB 1770) sets up a licensing process for individuals seeking to work as genetic counselors. A related bill (SB 1772) sets up the fee structure for those licenses. The Senate Health Policy Committee sent both of those bills through unanimously Wednesday.
New caucus
Manufacturing and supply chains might get more focus in the Legislature. Sen. Tom Wright announced the creation of the Florida Legislature Manufacturing & Supply Chain Caucus Wednesday.
"Before the start of the pandemic, manufacturing and supply chain companies have consistently seen record-breaking economic growth through the years. Today, this industry continues to thrive as they saw an increase in jobs and productivity," Wright said.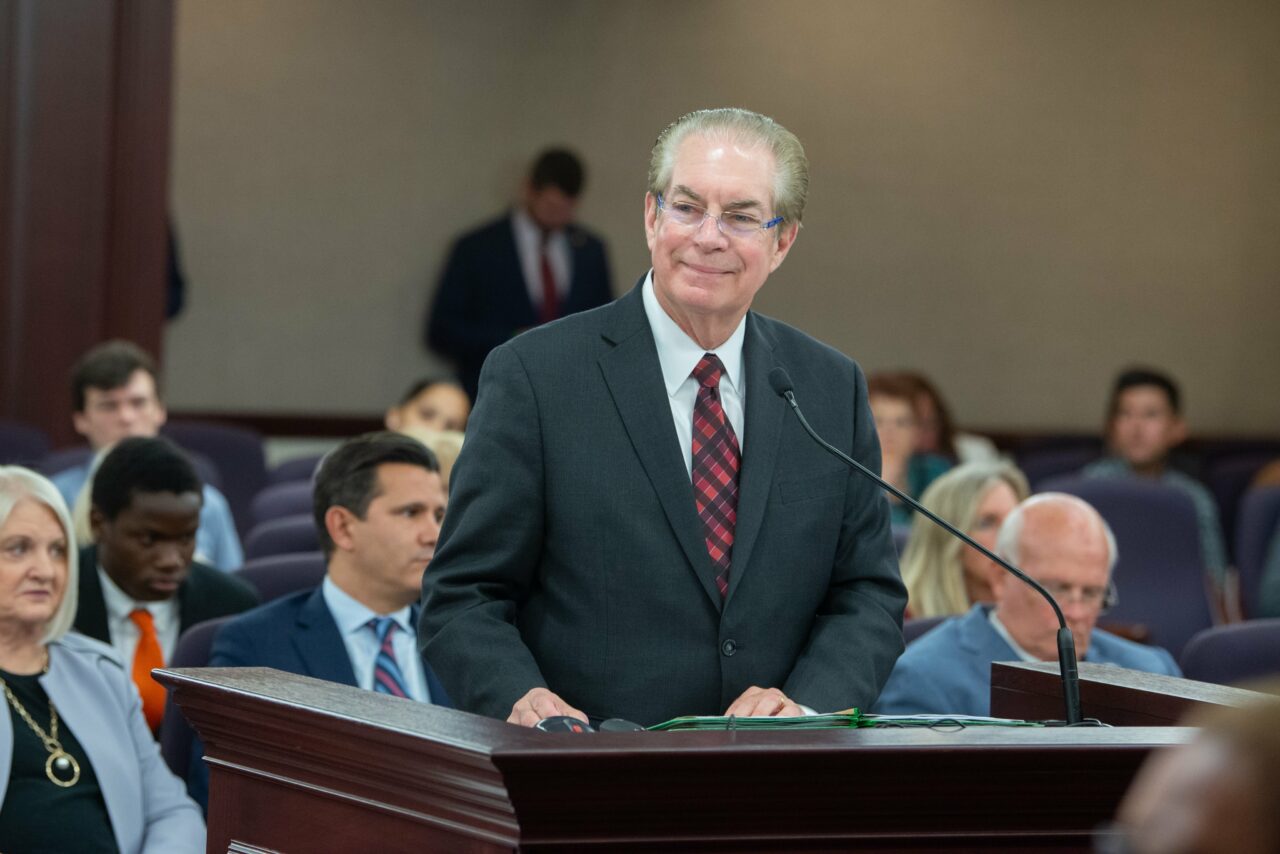 "In response to the pandemic, we heard story after story of their ingenuity in creating new supply chains that provided much-needed public safety equipment for our health care workers and first responders."
Wright will be the co-chair in the Senate, and Rep. Tommy Gregory will be the House co-chair.
The caucus will serve as a resource to legislators to support what Wright called a "job-creating" industry. Kevin Carr, CEO of FloridaMakes, agrees.
"Florida's vibrant manufacturing sector drives nearly five percent of the state's overall Gross State Product and provides over 380,000 high-wage jobs with an average salary of over $61,000. This sector is thriving and is poised for exponential growth; the formation of the Legislature's Manufacturing and Supply Chain Caucus will be key in highlighting the importance of the industry to Florida's economic diversification," Carr said.
Safety first
Rep. Dan Daley has a pair of bills moving in the House, both to keep kids safe.
One bill (HB 1119) promotes swim safety for kids by asking parents entering the school system to confirm whether their child has had swimming lessons. The bill is named after Edna Mae McGovern, a Coral Springs toddler who drowned in the family pool in 2009. Florida has the highest drowning rate among children in the nation.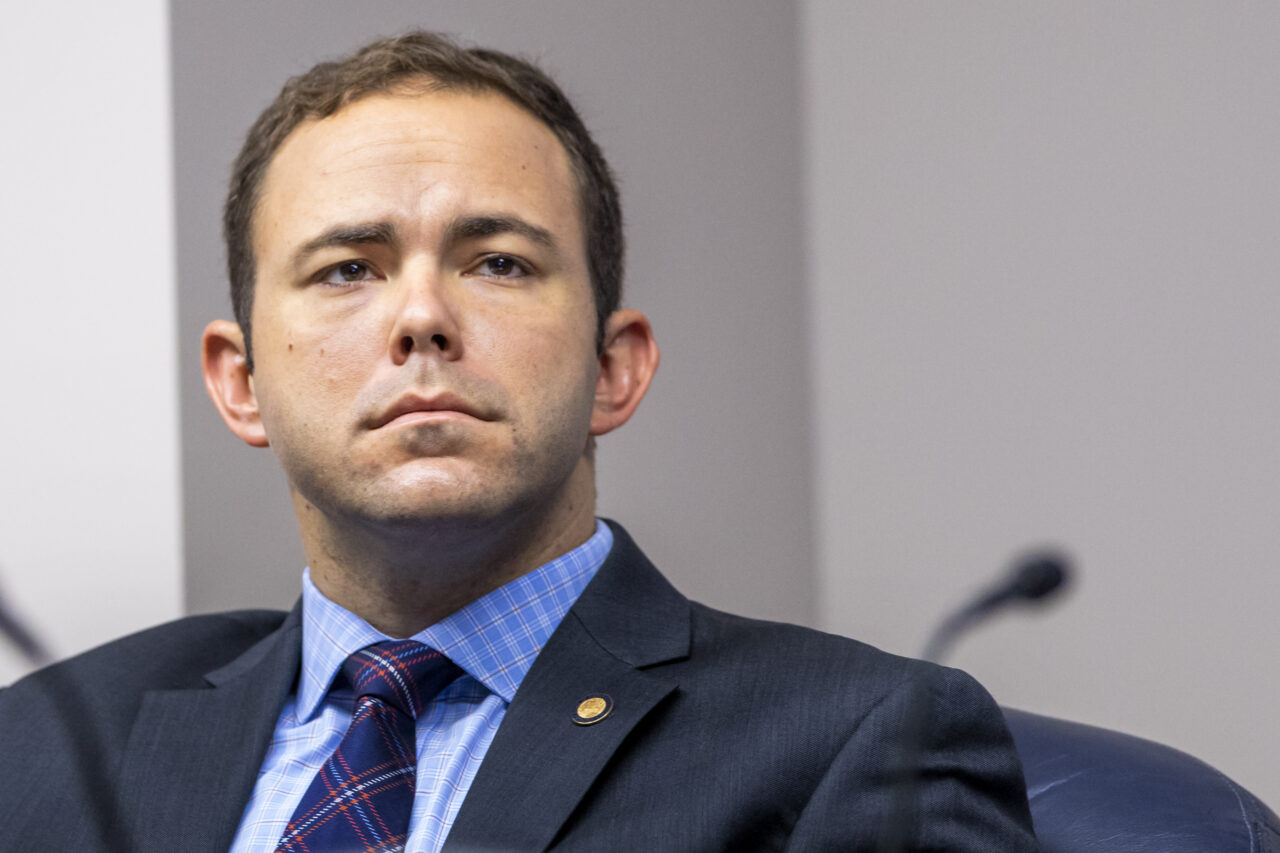 "No parent should ever have to lose a child. We need to do everything we can to ensure all of our residents, especially the youngest, know the basics of swimming and water safety. I am honored to sponsor this bipartisan bill with Rep. Jim Mooney," Daley said. 
A second bill (HB 489) includes an idea from MacArthur High School students in a Democracy in Action program that would require middle and high schools across the state to include the number for a hotline for mental health and suicide prevention on the back of student IDs.
"Suicide is the third leading cause of death among young people ages 15 to 24 in Florida," Daley said. "This bill will provide students with an easily accessible helpline to spread mental health awareness and provide assistance to those in need. I am honored to sponsor this bill will Rep. Marie Woodson."
Both bills passed the Early Learning and Elementary Subcommittee and head to their second committee stops.
Educating vets
A bill to help disabled veterans pay for their education passed its first committee.
The bill (HB 1347) comes from Miami Gardens Rep. Christopher Benjamin and Orlando Rep. Daisy Morales.
"It's great to work as partners to help disabled veterans who have sacrificed so much for our country with educational opportunities to eliminate challenges they face when they have given so much for our country and allow them to support their families," Morales said.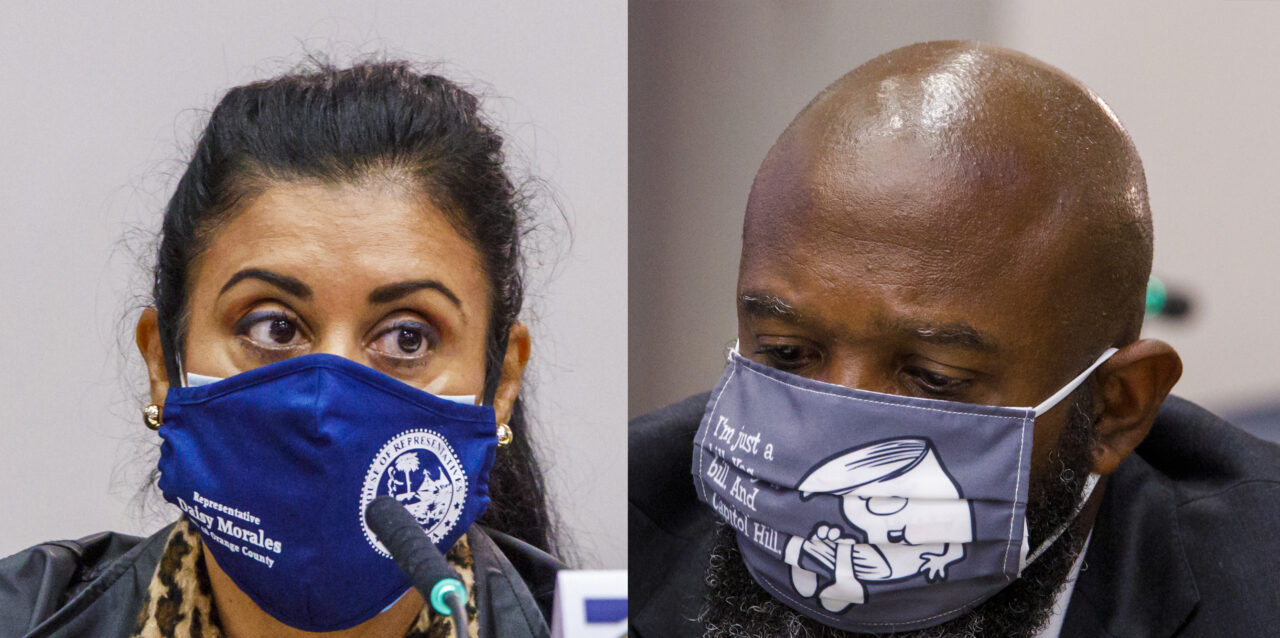 All members of the Local Administration and Veterans Affairs Subcommittee voted to pass the legislation.
The bill would mean veterans disabled on duty, who are already eligible for at least some federal funding for education, could use additional federal funding to pay for tuition not already covered to attend state universities & Florida College System institutions. 
"Today, we fought for Florida Veterans who have been disabled as a result of being deployed to have their full tuition paid. As a veteran, this bill is personal for me and fills me up with happiness to see it pass its first committee unanimously," Benjamin said. 
Gail's Law advances 
A House bill seeking to help track the state's processing of rape kits advanced through its first committee this past week.
Rep. Emily Slosberg, a Boca Raton Democrat, is behind the legislation (HB 673). The measure is named "Gail's Law" after Gail Gardner, an Orlando rape survivor who had to wait decades for a rape kit to be processed.
"Despite courageously consenting to a forensic exam, where a sexual assault evidence kit was collected, Gail had to wait nearly 30 years before her kit was tested," Slosberg's office explained.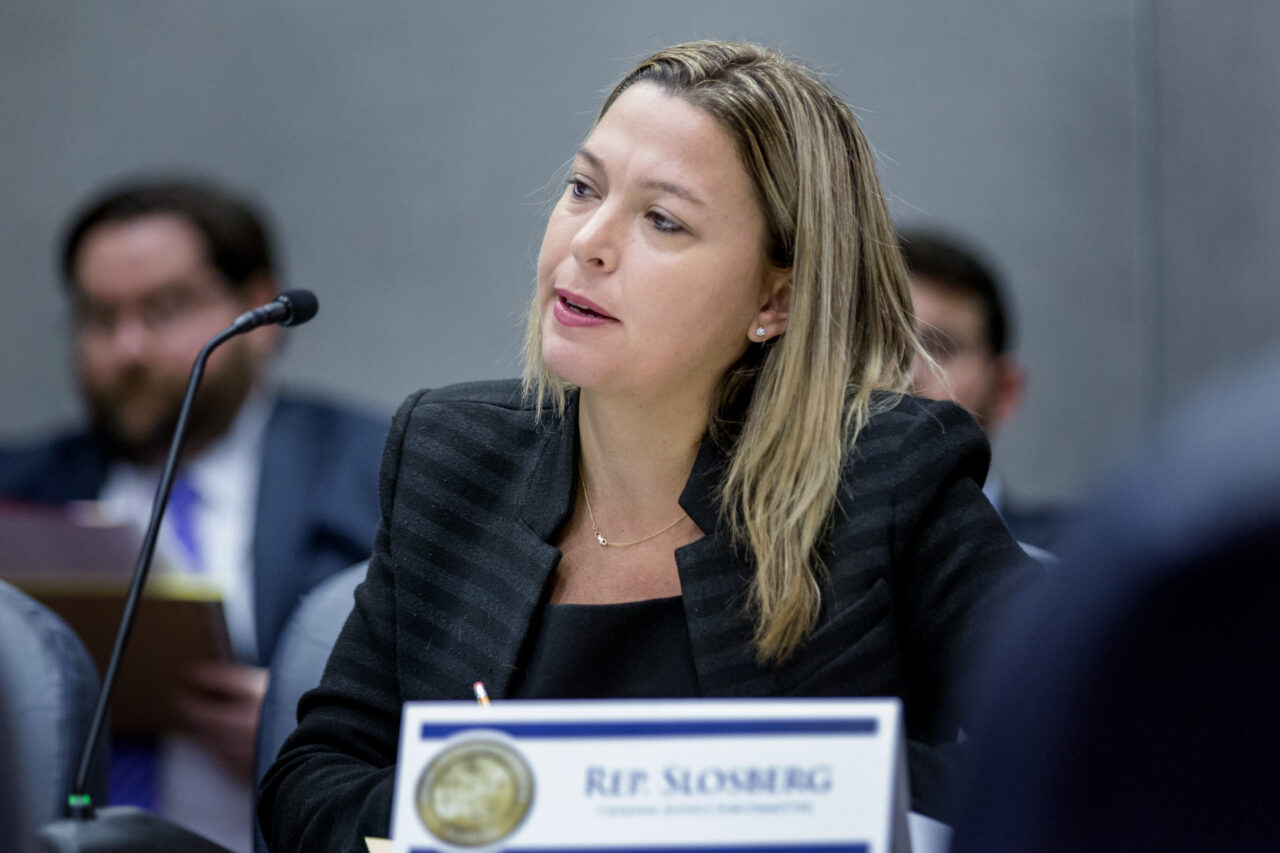 "In November of last year, Orlando police finally identified Gail's attacker as a man who was already in prison for another sexual assault. That man is accused of assaulting 15 other women in Florida, yet evidence that could have led to his conviction sat on a shelf for almost 30 years."
Slosberg's bill tasks the Florida Department of Law Enforcement with setting up a database by 2023 to "track the location, processing status, and storage of sexual offense evidence kits." The database must be accessible for both law enforcement agencies and alleged victims.
The House Criminal Justice and Public Safety Subcommittee approved the measure Monday. The legislation still has two more House stops in the Justice Appropriations Subcommittee and the Judiciary Committee.
"Gail's Law seeks to address the historical lack of accountability surrounding sexual assault evidence kits and, in conjunction with other measures passed by the legislature, eliminate the potential for evidence to go untested and for perpetrators to escape justice," Slosberg added in a statement earlier this week.
"I am delighted to see such bipartisan support for this bill."
Democratic Sen. Linda Stewart of Orlando is behind the Senate companion bill, which has also advanced through one of three committee stops.
Space junk
Missing spacecraft pieces would be required to be returned to their owner under a new bill (HB 221). 
The Rep. Tyler Sirois-sponsored bill is ready for the House floor. Sirois said the goal of the legislation is to make Florida a friendly place for private space companies. 
"As Florida continues to lead the nation in commercial aerospace, our laws need to evolve with the growing and unique demands of this industry," Sirois said. "The recovery of spaceflight debris is an increasingly common issue in Florida. The return of these materials is necessary to evaluate vehicle safety and performance."
The bill is based on the idea that the spacecraft is still the owner's property when it launches and comes back into Earth's orbit.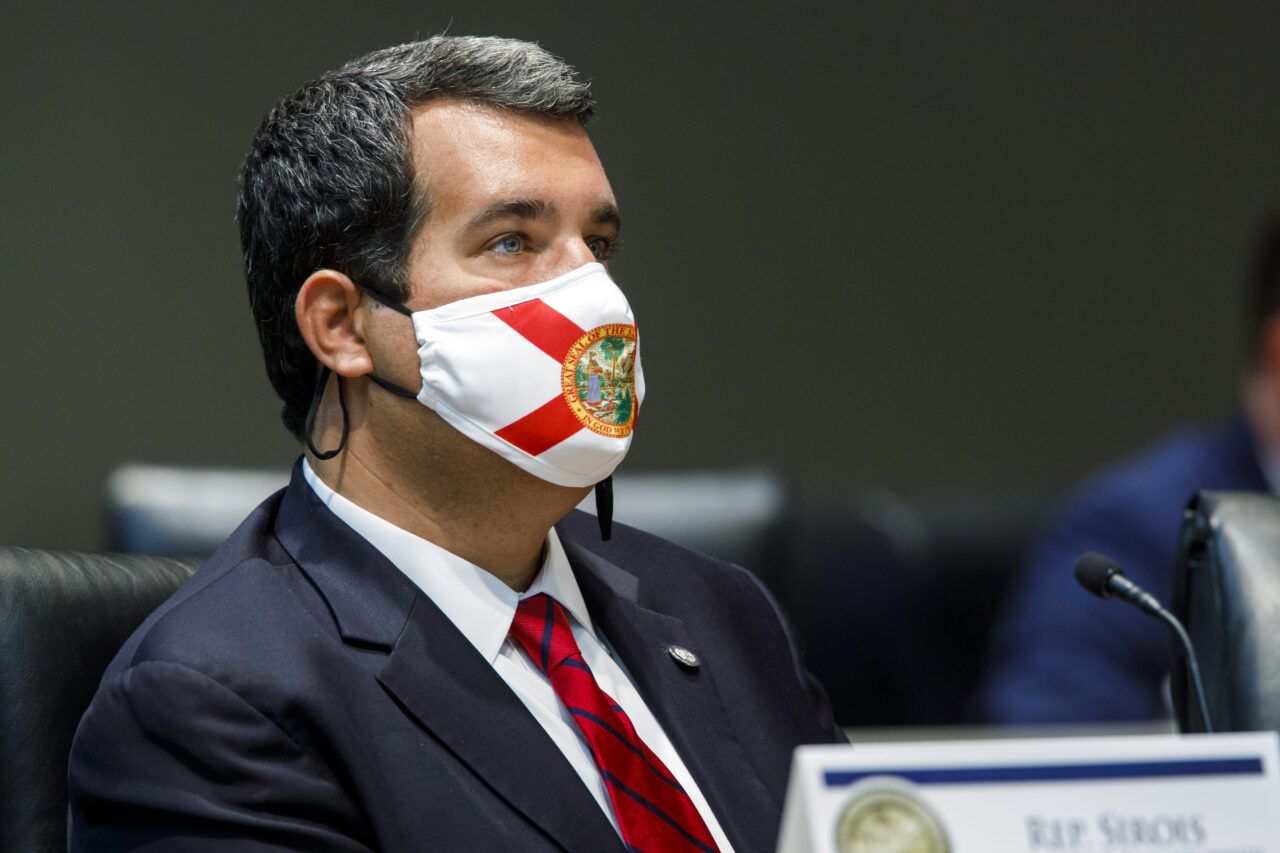 "Current trends in the industry are based on the concept of reusability. This means that various components or assets of the spacecraft — used during both launch and reentry — can be recovered and reused," Sirois said. "This practice allows the launch provider to reduce the overall cost of getting materials into orbit."
Under the bill, a "spaceflight asset" is defined as any reasonably identifiable item that is a component of a spacecraft during launch, orbit, or reentry. It describes parachutes, hatchings and fairings as spaceflight assets. 
The bill says if someone finds a piece of a spacecraft, they should notify law enforcement. If the spacecraft falls on private property, the owner can retrieve it with law enforcement's permission. 
The bill's teeth come in the form of a criminal penalty for anyone who knowingly refuses to return a spaceflight asset. The new crime is called misappropriation of a spaceflight asset and is a first-degree misdemeanor.
Senate companion legislation (SB 936) is moving too. That bill is headed to its last committee stop, Appropriations Committee. 
Family first
Legislation to allow paid family leave is not moving in either chamber, and Florida's faith leaders have noticed. 
Over 150 faith leaders, organized by Faith in Public Life, signed a letter urging Senators and Representatives to pass the legislation. 
The bill, called the Florida Family and Medical Leave Act, would require employers to allow employees to take paid family leave upon the birth or adoption of a child, upon the placement of a foster child or during serious medical issues.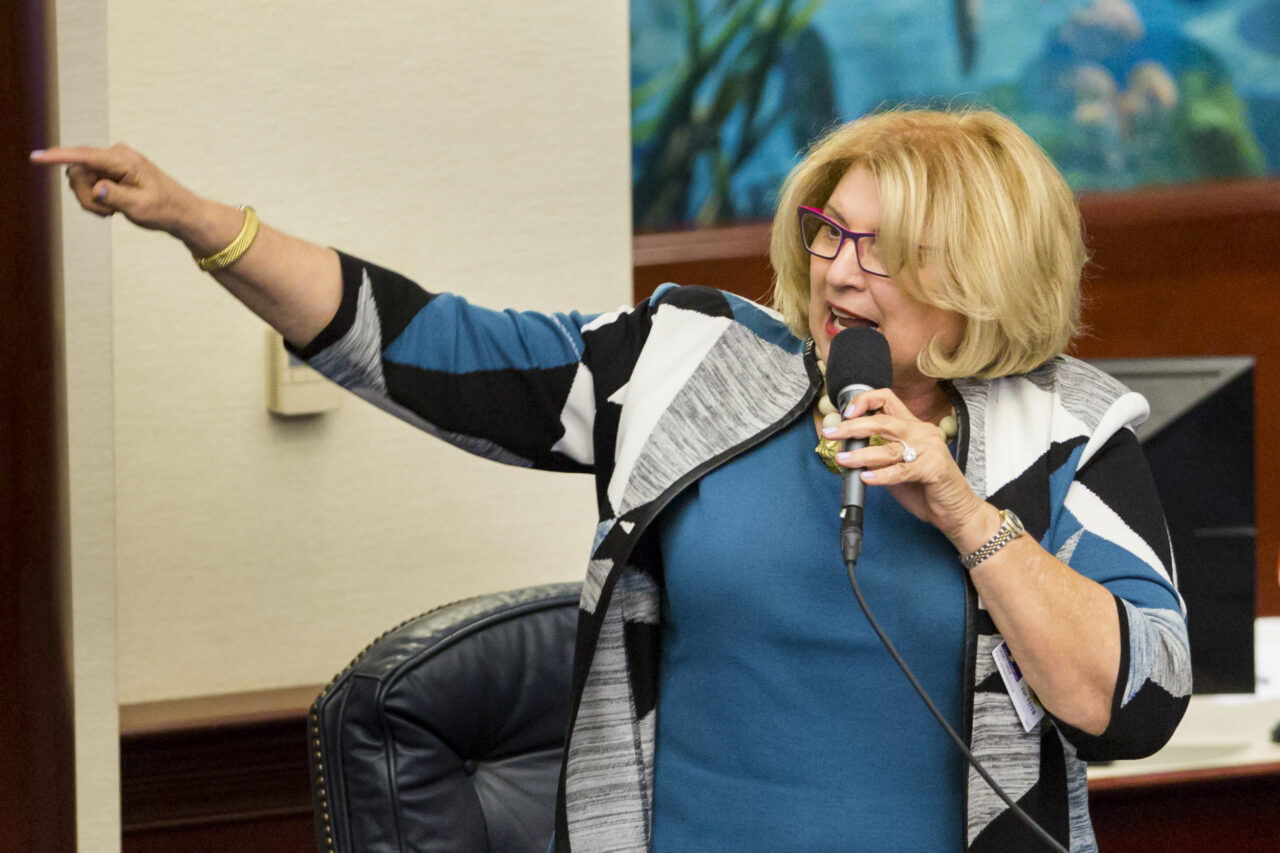 The group said the leave time is used for bonding, which can be crucial to the child's health and lays a foundation for a healthy family. 
Rev. Tom Holdcraft from St. Stephen Lutheran Church in Tallahassee said:
"Having to choose between your newborn and your paycheck is an impossible, immoral choice, but it's reality for too many working families. It's one that I have faced as well as many in the pews. The bills providing paid family leave like the ones proposed today would give working parents time to bond and develop in their important parent and child relationship."
Sen. Janet Cruz sponsors the Senate's version of the legislation (SB 1596). 
"Our working families are the backbone of our state's economy, and we have neglected them for far too long. Passing legislation to ensure paid family and medical leave for Floridians will result in increased morale, improved economic outcomes, and more successful work environments throughout our state," Cruz said.
Rep. Angie Nixon sponsors the House version of the legislation (HB 1245). Nixon spoke about her personal experience.
"Thirteen years ago, as a single working mom, I was faced with the tough decision that too many working parents face," Nixon said. "I had to leave a sickly newborn at home while I returned to work to keep a roof over our heads. This left me lacking the opportunity to bond and care for her the way in which I needed to, creating stress on us both."
Neither bill has been heard in committee so far this Session. 
Digital license plates 
Rep. Nicholas Duran wants Florida to start a pilot program to get digital license plates on the road.
Beginning July 1, state-owned vehicles could start using digital license plates to test their feasibility for the general public.
Digital license plates are an emerging technology that is now legal in three states, with 11 others considering allowing them.
This week's House Commerce Committee gave mostly enthusiastic support to the pilot program under HB 695, which is on its way to the House floor.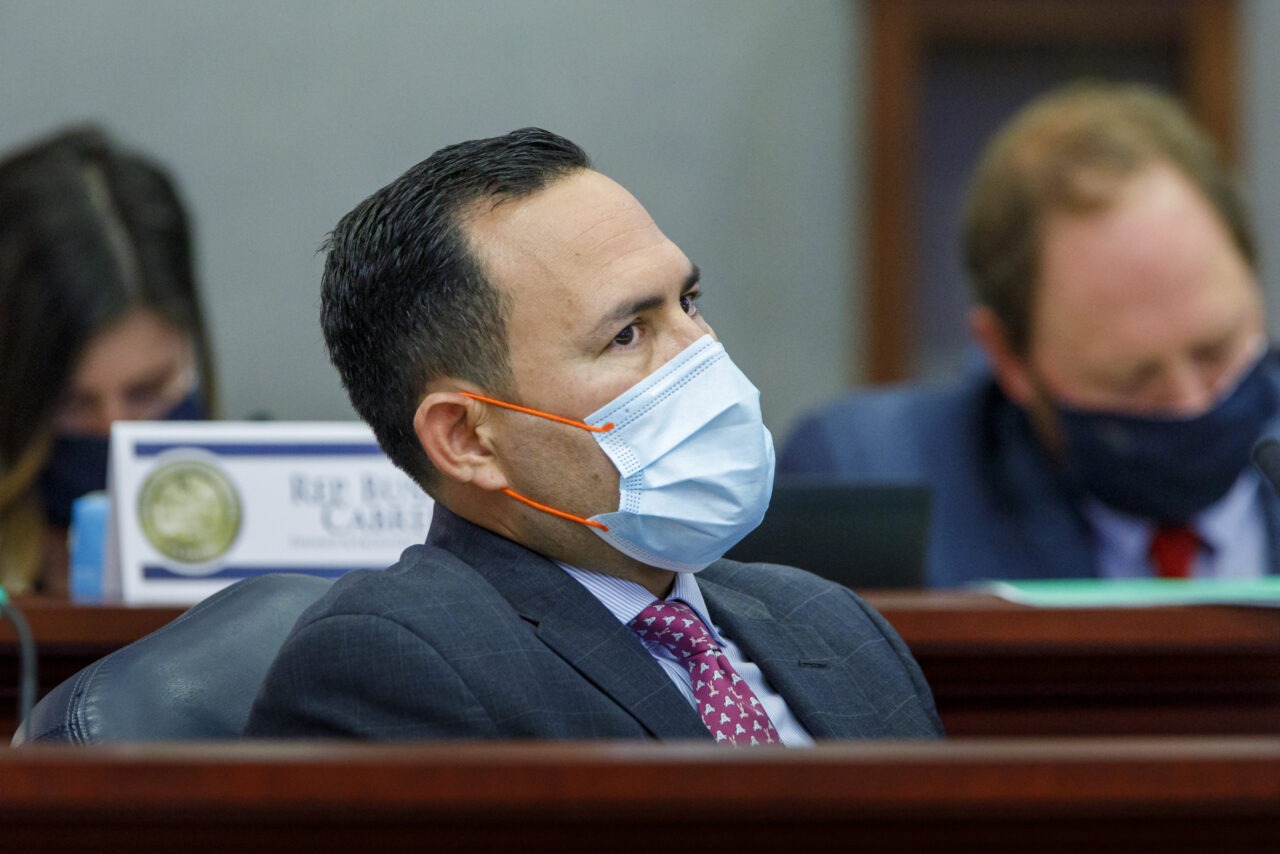 Committee Chair Rep. Blaise Ingoglia said there are several cool opportunities with digital plates, including downloading approved vanity plates to your phone, then uploading them to your car.
Duran says the plate can automatically pay tolls, and police can push amber alerts and stolen car notifications onto digital plates.
"If your car is stolen, you could basically just download 'stolen car' onto the license plate, so as they're driving down the road, it would be much easier for police to identify the stolen car," Ingoglia added.
Rep. Tom Fabricio voted in favor of the bill, but he feared the pilot program could eventually lead the state to require digital plates. Only three companies currently produce them, and they cost $499 annually.
"The end game, I couldn't tell you other than tell you what we're trying to do is introduce new options to Floridians here in the state of Florida on license plates," Duran said to assuage Fabricio.
Rep. Matt Willhite said some people can be apprehensive about technology, but noted it would streamline the vehicle registration process. Hoping his wife wasn't watching the Florida Channel, Willhite added that she was recently pulled over for driving with a recently expired vehicle registration.
"I actually think that the license plate, it's a dinosaur of a process that we use that people hang on their wall when they have old ones and stuff," Willhite said.
Win-win
This week, the Florida Police Benevolent Association (PBA) announced their support for a Senate plan to consolidate state prisons to remedy correctional staffing shortages.
Notably, the staffing vacancies coincide with Florida's decreasing prison population. Under the plan, the consolidations would allow the Florida Department of Corrections to reassign officers and reduce overtime hours, the PBA contends.
Florida PBA Corrections Chapter President James Baiardi described the plan as a "win-win for everyone."
"We believe in the term 'mothballing," which temporarily closes a facility by shifting staff and moving inmates to a nearby facility," Baiardi said. "This practice provides minimum disruption to Correctional Officers, while reducing the tax burden of operating a partially filled institution at full capacity."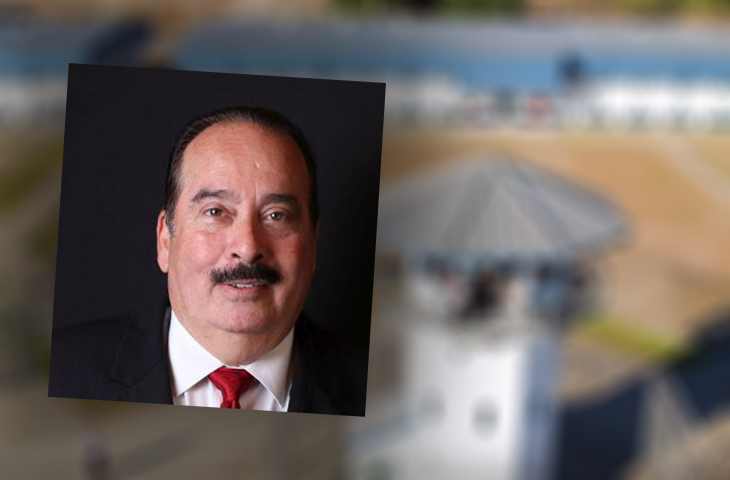 According to the PBA, the inmate population is down by over 10,000 inmates.
Should the inmate population increase again, Baiardi said, the temporarily "mothballed" can return to service.
Simpson, meanwhile, suggested the consolidations will help streamline funds to other areas.
"As we move forward, dollars saved through this consolidation will increase our ability to invest in health care, mental health and education opportunities within our prisons," Simpson said.
Move aside, men
The Professional Movers Association of Florida (PMAF) has unanimously elected its first woman president in the association's 42-year history.
Gloria Pugh, president and CEO of AMWAT, will serve as President of the Board for 2021-22.
Pugh will be at the helm of one of Florida's billion-dollar industries. With nearly 1,000 people moving to the Sunshine State every day, Florida is the nation's top relocation destination. Ironically, it is also among the top-4 states of which people are moving out.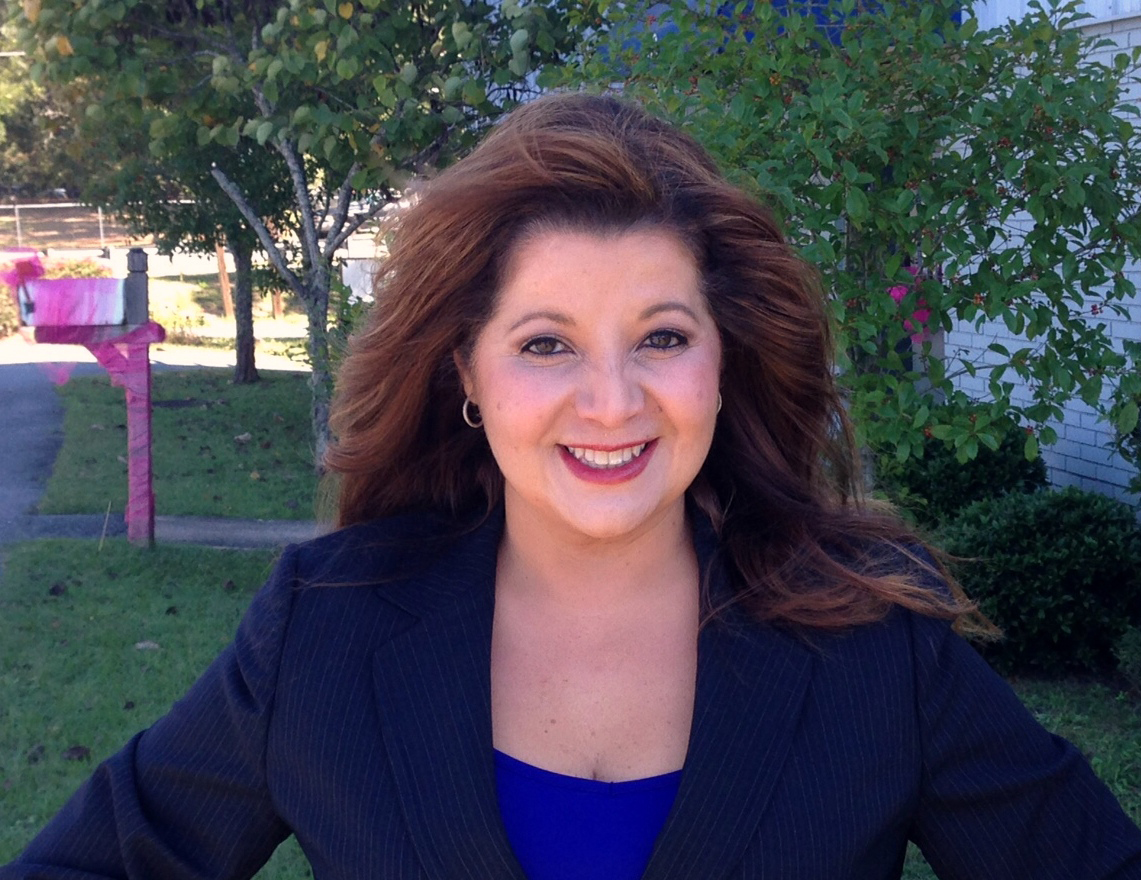 On Pugh's radar is stopping the erosion of regulations that protect Floridians from predatory practices by moving companies, which she said threatens the moving industry's reputation.
"It's not necessarily that we want to limit who can come into our industry. We want to limit criminals coming into our industry. We want to make sure that the individuals coming into our industry are reputable people. People who are not going to have tendencies to commit fraud against consumers," Pugh said.
PMAF was founded to connect consumers with professional movers and to represent the over 1,200 licensed movers throughout the state.
Corona Directions