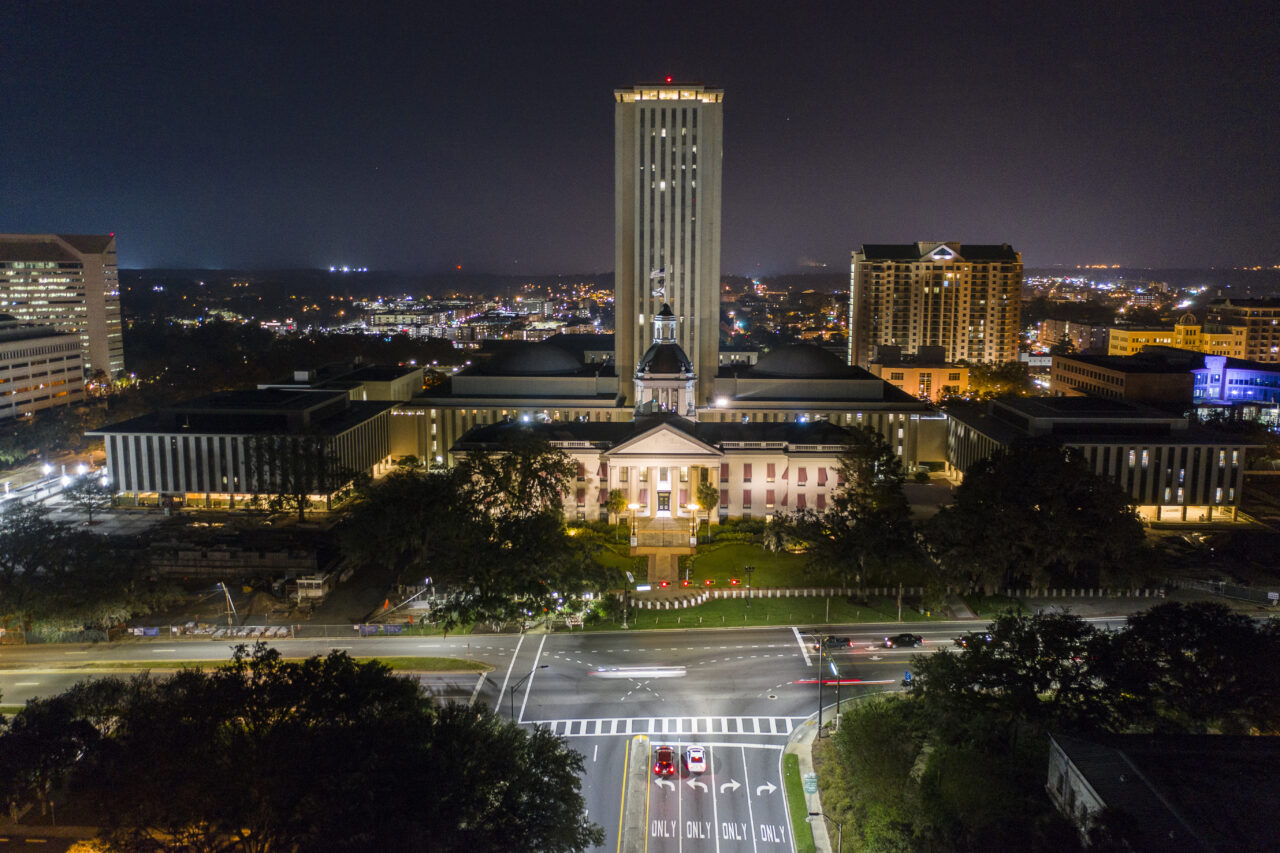 New windows, anyone?
The horizontal bars bolted across the windows of the 22-story Florida Capitol Building may soon be a fixture of the past.
The Senate and House have both proposed nearly $17.5 million to remove the grates and outfit the complex with new windows.
The non-recurring sum, provided by the Supervision Trust Fund, would complete Phase One of the Capitol Complex window replacement project.
The allocation would also go toward completing Phase 3 of the Capitol Complex's HVAC upgrade.
The project underscores the House's $3.5 billion appropriation toward various repairs and improvements to state buildings.
Channeled through a Governor's office grant program, agencies, courts and universities would write out a list of maintenance, repair and renovation projects and turn it in to the Governor's Office for approval.
In all, the House's budget proposal tops $97 billion.
"Ours is a budget that prepares us today for a better tomorrow," House Speaker Chris Sprowls said during a media availability Friday. "This is the beginning of the budget process."
The Senate, meanwhile, proposed a $95 billion budget.
Notably, their proposal — with less emphasis on infrastructure — is $1.6 billion less than Gov. Ron DeSantis' request.
"We have a constitutional responsibility to pass a balanced budget in good times, and in difficult times," Senate President Wilton Simpson said in a statement. "Due to the COVID-19 pandemic, revenues that fund our day-to-day government are down, and we know we have some big expenses on the horizon, which means we had to make difficult choices throughout the budget."
Per the latest estimates, state economists believe Florida faces a roughly $1.4 billion budget shortfall induced by the pandemic. The next forecast is expected before the Session adjourns.
Replacing the Capitol's windows will be no small task.
According to the Department of Management Services, the Executive Tower stands 300 feet tall and 506 feet above sea level.
Completed in 1975, construction required concrete more than 3 feet thick that could be sprawled across four football fields.
The New York firm of Edward Durell Stone & Associates designed the Complex alongside Reynolds, Smith and Hill of Jacksonville.
Construction took nearly four years.