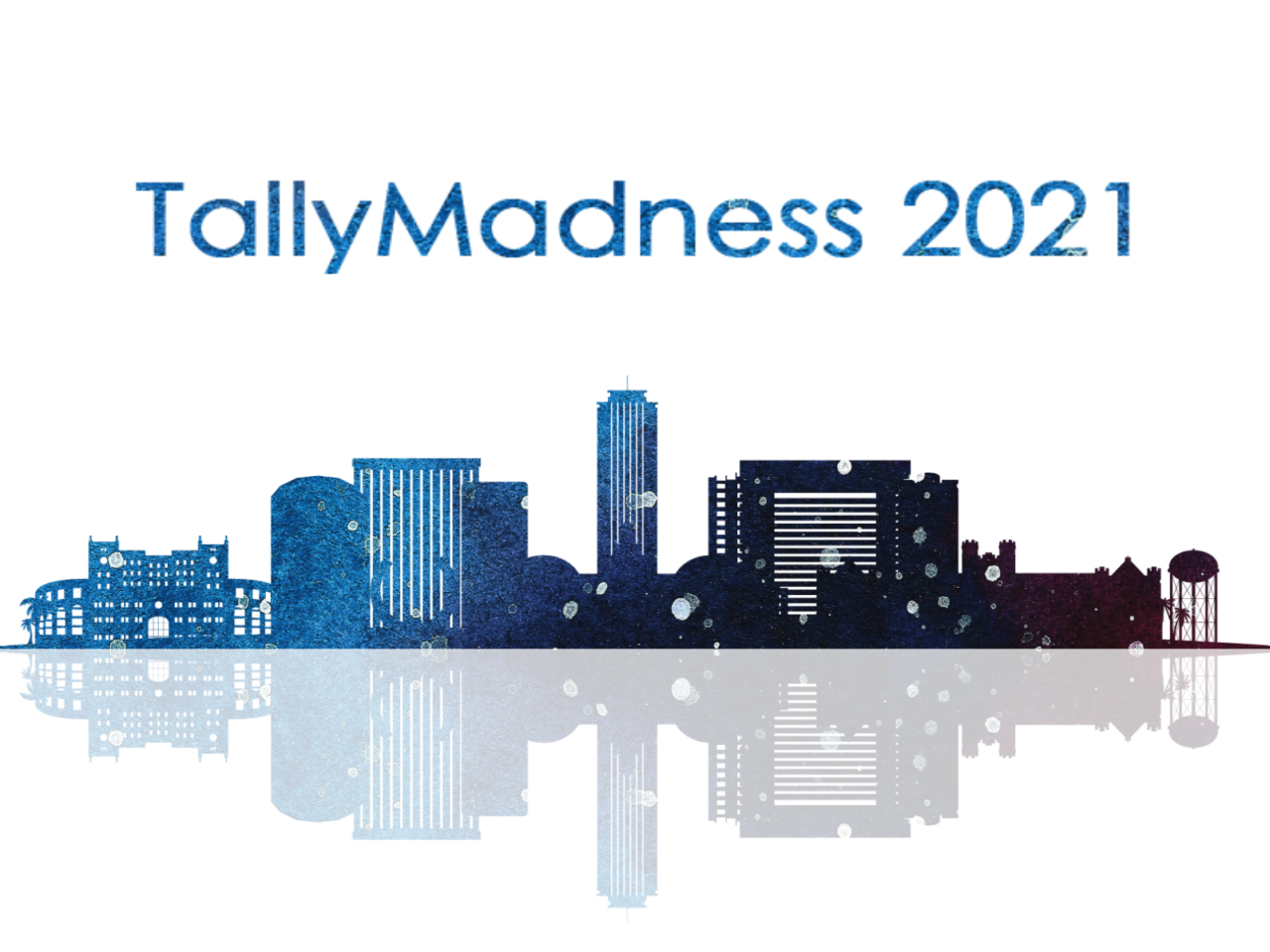 He joins an elite club of lobbyists who can call themselves TallyMadness champions.
Two weeks ago, 64 lobbyists set out for the ultimate prize: The right to call themselves the "best" lobbyist in the state.
The 2021 edition of TallyMadness was full of surprises. Lobbyists who were thought to be locks for the Final Four were toppled in the first couple rounds. Cinderella stories emerged and sputtered out. And the spread in more than a few matchups could be counted on your fingers and toes.
All the while, Joe Anne Hart of the Florida Dental Association and Chris Flack of Duke Energy kept piling on votes as TallyMadness set a turnout record — more than 137,000 votes were cast since the competition began on March 18 to its conclusion on March 31.
Hart's run saw her go up against Andy Gonzalez in the opening round. She then punched her ticket to the Sweet 16 with a victory over John Holley. Wins against Allison Kinney and first-time competitor Albie Kaminsky brought her two a one-on-one against BillieAnn Gay. After a close match, she found herself in the title game.
Flack's path put him up against Michael Rubin, then fan-favorite Christian Minor. In the Sweet 16, he dispatched Mary Ann Hooks, before facing Clay Ingram and knocking him out in a similar fashion to the Noles vs. Wolverines matchup in the NCAA tournament. He came out on top in a shootout with Toby Philpot to earn his spot in the championship game.
Flack is no stranger to TallyMadness. In the first-ever tournament, he made it all the way to the Final Four.
Now, he joins an elite club of lobbyists who can call themselves TallyMadness champions and brag of hoisting the coveted Steve Madden Trophy, named in honor of the late Steve Madden, who was both a beloved member of The Process and the first-ever TallyMadness champion.
Before he found out he was the winner, Flack told Florida Politics he was flattered to make it as far he did.
"There are lots of great lobbyists out there that do a lot of great work for their clients, and it's an honor to be considered one of them," he said. "I just want to remind everyone though that it's not a one-man show, it's a team effort. There are a lot of great people working with me."
As for his championship rival, he thinks Hart is a "great competitor" and "a great addition to the Process."
Flack, if he could speak to the voters who supported him throughout the tournament, would say: "Thank you. It's always great to know people appreciate the work that you do."