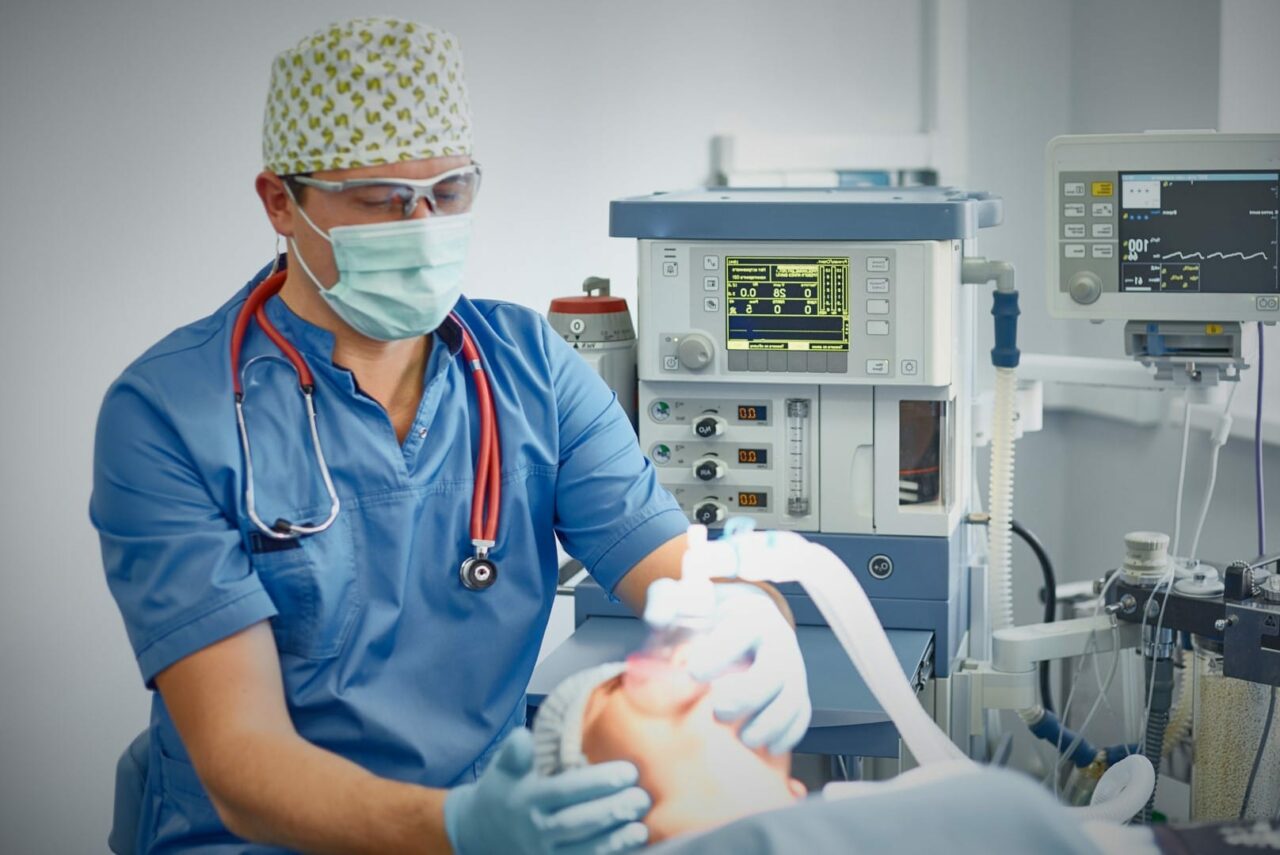 The measure addresses CRNAs calling themselves "nurse anesthesiologists."
A bill that would reserve the title "anesthesiologist" exclusively to medical doctors cleared its first committee Thursday.
The House Professions and Public Health Subcommittee passed the proposal (HB 721) in a 12-3 vote. Beverly Hills Republican Rep. Ralph Massullo, a dermatologist, sponsored the legislation, which would also apply to the titles "dermatologist" and "dentist."
The bill would prohibit health care practitioners from making "misleading, deceptive or fraudulent representations" regarding their specialty designation. Specifically, the bill prohibits a health care practitioner from using the designated titles unless they are a licensed physician.
"So far we do not have a whole lot in statute for people that misrepresent their credentials in the medical sense," Massullo said to the committee. "Basically what we're trying to do in this bill is not necessarily criminalize acts, but try to discourage individuals for saying that there's something that they're not where the public would be put at harm."
Under the bill, an unlicensed individual may be subject to administrative action or criminal penalties if they imply they're a licensed medical professional, as enforced by the Florida Department of Health. 
The measure seeks to address the growing trend of certified registered nurse anesthetist (CRNAs) calling themselves "nurse anesthesiologists," which physicians believe is misleading and confusing for patients. In Florida, CRNAs are allowed to administer anesthesia under the supervision of a physician or a dentist, not necessarily an anesthesiologist. 
But, under the bill, CRNAs would not be allowed to refer to themselves as "nurse anesthesiologists."
This sparked debate in the committee over an amendment brought by Orange County Democrat Rep. Carlos Guillermo Smith, who sought to provide a similar protection for the title of CRNAs.
The amendment, which ultimately failed in a 5-10 vote, would require the title "anesthetist" be reserved for CRNAs. Smith said this amendment would rectify the problem that originally brought the bill forward by allocating a clear title for CRNAs, since they can no longer be called "nurse anesthesiologists" under the legislation. 
Massullo countered Smith's amendment, arguing that it was not within the scope of the bill, which was crafted to address physician titles.
"I just want to point out that the amendment is absolutely within the scope of the bill, and actually is a compromise, made necessary by the underlying bill," Smith said. "If the underlying bill passes, and CRNAs are told that they can never, ever, ever refer to themselves as nurse anesthesiologists, which was necessary, by the way, to avoid confusion, then the CRNAs will need the same title protection as the physicians are seeking for themselves."
However, after being asked by Smith, Massullo confirmed that "anesthesiologists assistants," who work under the direction of a licensed anesthesiologist, will still be allowed to practice under that title, despite having the term "anesthesiologists."
"Yes, they would be still authorized to do that," Massullo said. "Just as a physician's assistant is authorized to call themselves a physician's assistant, they are not physicians."
Chris Lyon, representing the Florida Association of Nurse Anesthetists, spoke in support of the amendment, saying that it will provide more guidelines and addresses the problem that led to the bill in the first place.
"If it's good policy to protect the term anesthesiologist for physicians, we believe it should be good policy to also protect the term anesthetists for CRNAs," he said. "That way everybody stays in their lanes, no patients are confused."
Brecht Heuchan, representing the Florida Academy of Anesthesiologist Assistants, opposed the amendment, arguing that it would cause more confusion, and that it targets anesthesiologists assistants, who are often included in the term "anesthetist."
"It would cause a lot of harm to the 550 people that I represent in the state of Florida, who, like CRNAs, are heroes and are frontline workers — they deserve to be undisrupted," Heuchan said. "I know, chairman, that these turf wars are often frustrating, but we just want to do our jobs."
After the failure of the amendment, more questions were brought up about the bill's constitutionality, which is discussed in the legislation's analysis.
According to the analysis, the bill's requirement for DOH to enter an order imposing penalties if a person does not immediately comply with an emergency cease and desist order may interfere with due process — an issue highlighted by Pinellas County Democrat Rep. Michele Rayner, who ultimately approved the bill.
"I think that this bill can be a little bit better," Rayner said. "Really, my only concern is the constitutionality aspect in the staff analysis, and so it's for that reason that I'm not super comfortable providing a yes vote today."
However, Massullo made clear that he does not see a problem.
"You have to realize, these people that are calling themselves anesthesiologists, or dermatologists, or otolaryngologists, do not hold a license to be those type of individuals, so the due process point, I believe, for them, even though they're licensed under some other area of health care, is moot," he said. "In this case, they are representing themselves practicing medicine, outside of their license."
The House bill now has one more committee stop before it can head to the floor.
A similar Senate bill (SB 1142), brought by Lee County Republican Sen. Ray Rodrigues, has two more committee stops to clear after being approved unanimously in its first committee.