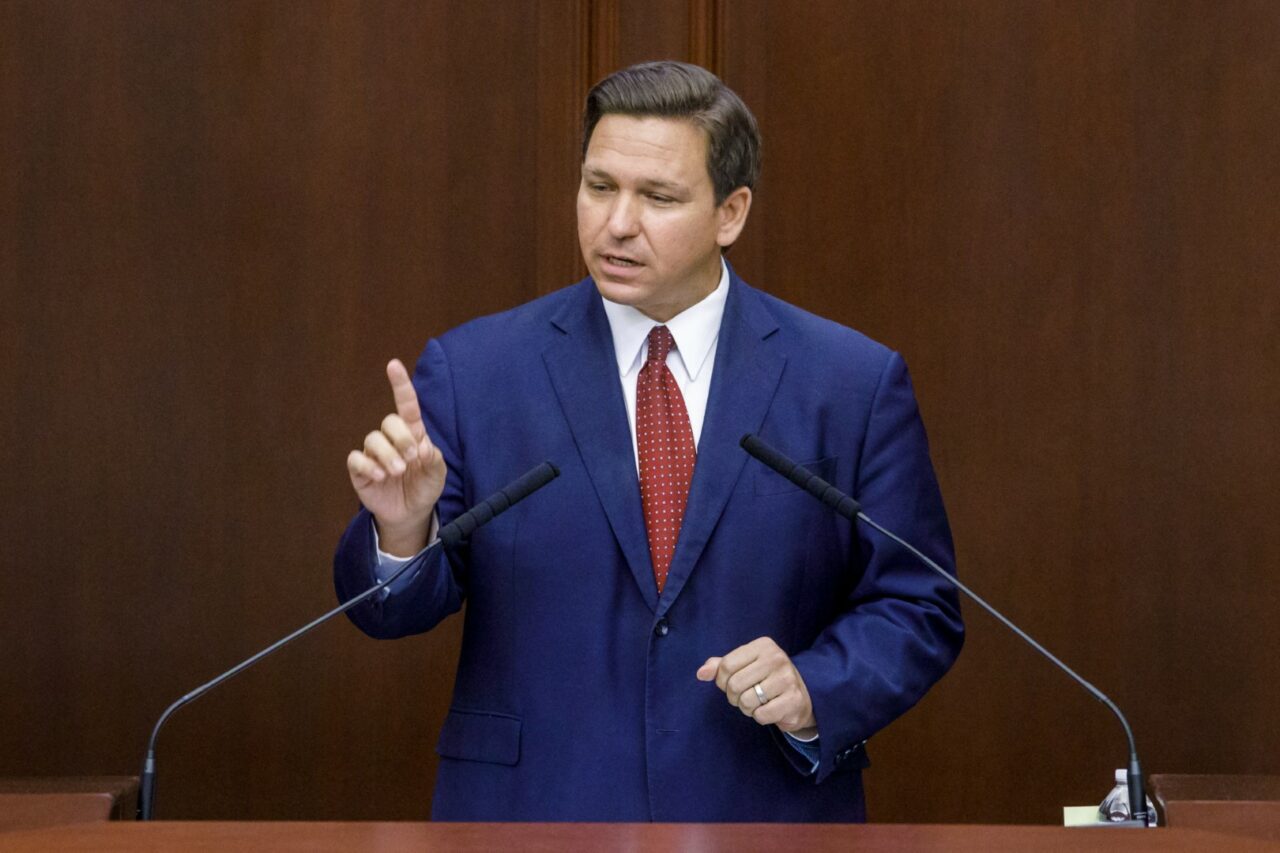 President Joe Biden is facing increasing criticism over his immigration policies.
Florida leaders are asking President Joe Biden to resume deporting immigrants residing in the country illegally who are in state custody amid a growing crisis facing the administration.
Attorney General Ashley Moody last month sued to block the Biden administration from stopping deportations. Gov. Ron DeSantis told reporters on Thursday that he's supporting that effort, calling Biden's approach to immigration a "troubling change."
Florida didn't have any problems during his first few years as Governor, DeSantis noted, when Donald Trump was President.
"All they need to do is reinstitute the policy they inherited and the problem will stop," DeSantis said.
On top of sending a letter to the Biden administration, the Governor is asking the Florida Department of Corrections to take any action it can to get the federal government to accept prisoners flagged for deportation. Local law enforcement would be notified if U.S. Immigration and Customs Enforcement refuses to accept a detainee.
"If there is a decision being made to not enforce the law, we want that being documented so that the folks throughout Florida will know if you end up seeing a re-offense," DeSantis said.
Biden is facing scrutiny across the nation for his immigration policy amid a rising surge of immigrants coming the the United States' southern border.
ICE issued new directives on Feb. 18 to prioritize deporting people who pose national security threats or have been convicted of more serious crimes. The memo states that "agents are to consider the extensiveness, seriousness and recency of criminal activity" when evaluating if they pose a public safety threat, making them a priority to deport.
Moody's complaint argues the new ICE guidelines violate congressional commands by limiting immigration enforcement to terrorists, spies, aggravated felons, certain gang members and those who recently crossed the border illegally.
In the next month, as many as 50 immigrants in the country illegally who are in custody with detainer orders are set to complete their prison terms, the Governor told reporters. That number could rise to 200 felons within six months.
"Now the federal government is effectively releasing them into our communities," DeSantis said.
The Governor invited two Angel Families to speak at the press conference in Titusville. Among them were Kiyan and Bobby Michael, whose son was killed by a immigrant who had already been deported twice.
"This is not about racism as they project it to be," Kiyan Michael said. "We're talking about people coming from 53 different nations that look like everyone in this room. This is about Americans being safe."
The Governor also had Brevard County Sheriff Wayne Ivey at his side.
"Think about the resources that are going to go into having to find these people again or the victims that are going to happen because they've been let back onto our streets when we had them in our grasp and could get them out of this country," Ivey said.
DeSantis also praised law enforcement
"There are some things that are very difficult," he said. "This is a layup."