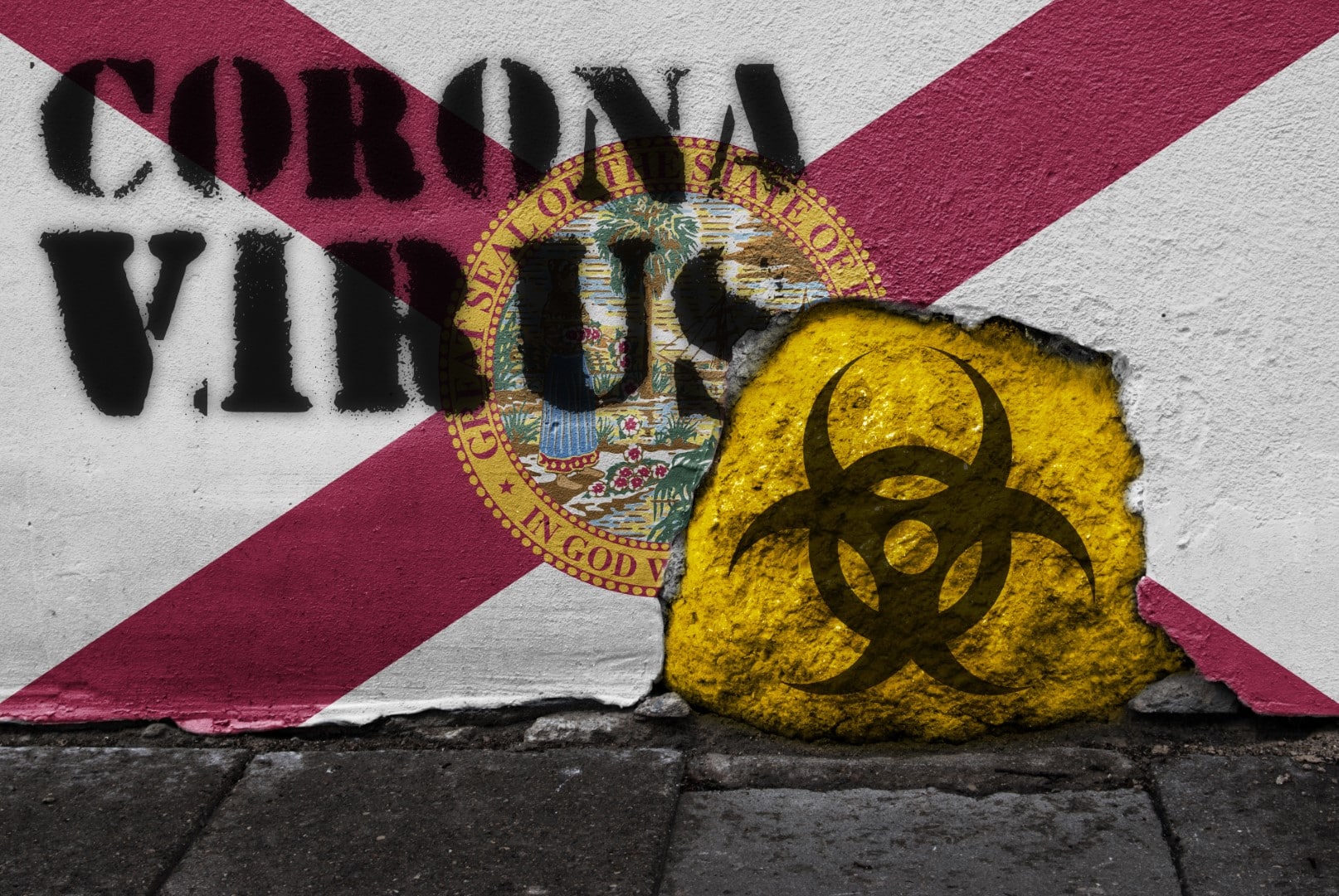 The large numbers come as cases continue trending upward in the region.
South Florida's tri-county area saw nearly 3,000 newly-reported COVID-19 cases Thursday, as the region is seeing an uptick in the virus' spread.
The case positivity rate — which measures the share of tests coming back positive — is up week-to-week in Miami-Dade, Broward and Palm Beach counties.
Miami-Dade and Palm Beach are seeing slight rises of 0.3 and 0.4 percentage points, respectively. Broward's positivity rate is up by more than 1 percentage point week-to-week, a significant increase, which could be a sign of a fourth surge.
It's still possible that upward trend reverses itself before case counts truly explode once again. Thursday's new case total puts the region at nearly 795,000 total cases since the pandemic started.
Another 37 COVID-19 patients have lost their lives as well, according to Thursday's Department of Health report. That brings the overall regional death toll to 11,197.
South Florida did surpass 2.6 million total vaccine doses in Thursday's report. And Friday's version is almost certain to show the region above 1 million completed vaccinations. That number sits at just under 994,000 as of Thursday.
But the case counts remain troubling, particularly paired with rising hospitalization numbers in Miami-Dade and Palm Beach counties. The week-to-week death toll is steady in Broward and Palm Beach, but has doubled in Miami-Dade. Officials will be keeping their eyes on those data points going forward, even as vaccination numbers continue to climb.
Here are some of the weekly numbers for the previous three weeks throughout the South Florida tri-county area:
Miami-Dade
— March 11-17: 31 newly-reported hospitalizations per day, 13 newly-reported deaths per day, 1,175 new confirmed cases per day, 6.5% positivity rate, 18,619 vaccine doses administered per day, 6,258 vaccinations completed per day
— March 18-24: 25 newly-reported hospitalizations per day, 8 newly-reported deaths per day, 1,113 new confirmed cases per day, 6% positivity rate, 22,610 vaccine doses administered per day, 9,858 vaccinations completed per day
— March 25-31: 31 newly-reported hospitalizations per day, 16 newly-reported deaths per day, 1,201 new confirmed cases per day, 6.3% positivity rate, 20,442 vaccine doses administered per day, 10,704 vaccinations completed per day
Broward
— March 11-17: 16 newly-reported hospitalizations per day, 7 newly-reported deaths per day, 600 new confirmed cases per day, 6.1% positivity rate, 12,509 vaccine doses administered per day, 4,554 vaccinations completed per day
— March 18-24: 18 newly-reported hospitalizations per day, 6 newly-reported deaths per day, 606 new confirmed cases per day, 6.1% positivity rate, 14,014 vaccine doses administered per day, 5,137 vaccinations completed per day
— March 25-31: 13 newly-reported hospitalizations per day, 7 newly-reported deaths per day, 714 new confirmed cases per day, 7.2% positivity rate, 12,109 vaccine doses administered per day, 5,161 vaccinations completed per day
Palm Beach
— March 11-17: 14 newly-reported hospitalizations per day, 8 newly-reported deaths per day, 348 new confirmed cases per day, 5.6% positivity rate, 8,177 vaccine doses administered per day, 4,220 vaccinations completed per day
— March 18-24: 9 newly-reported hospitalizations per day, 5 newly-reported deaths per day, 334 new confirmed cases per day, 5.7% positivity rate, 8,227 vaccine doses administered per day, 2,440 vaccinations completed per day
— March 25-31: 13 newly-reported hospitalizations per day, 4 newly-reported deaths per day, 367 new confirmed cases per day, 6.1% positivity rate, 7,806 vaccine doses administered per day, 3,341 vaccinations completed per day