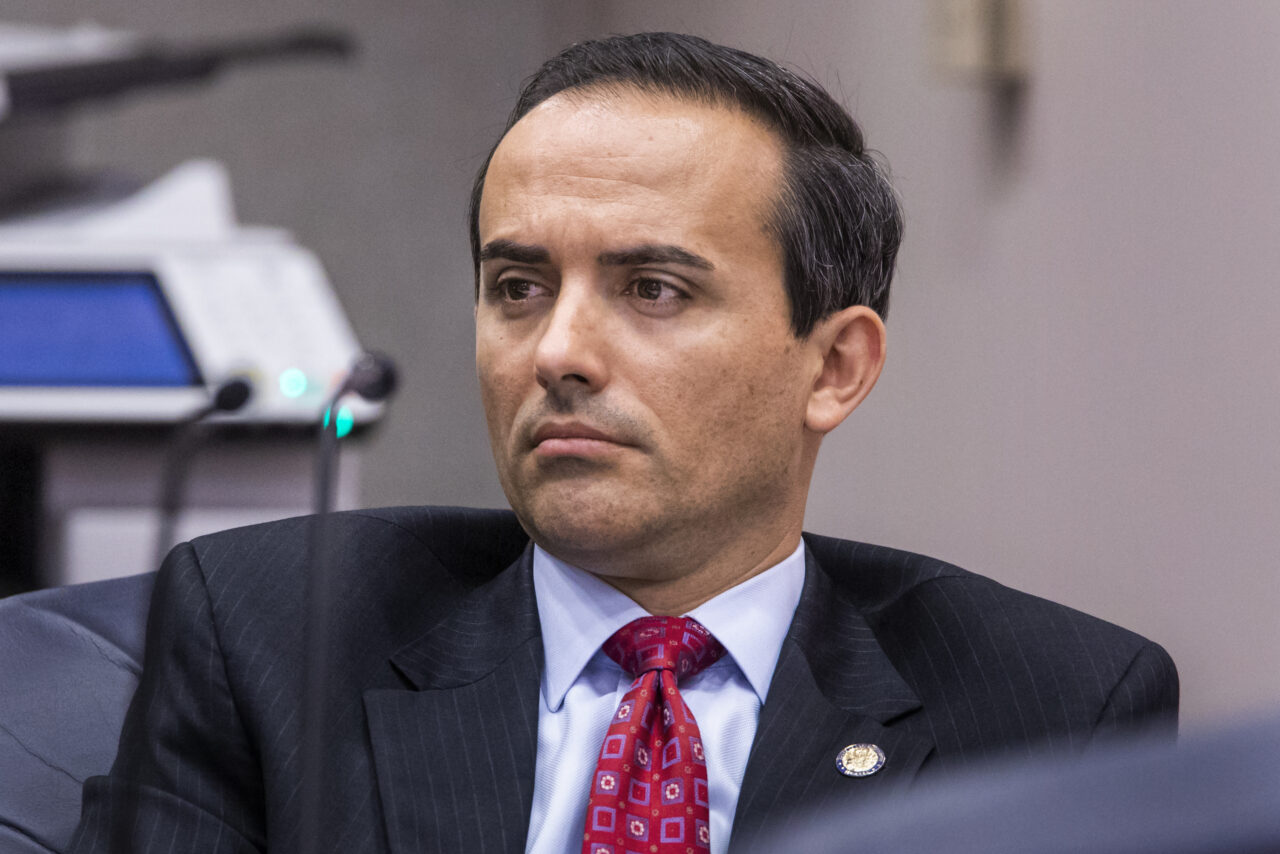 Immigrants' voices could make the case for freedom, democracy.
The House has unanimously approved a civics curriculum to contrast American democracy with oppressive foreign regimes.
Rep. Ardian Zika's proposal (HB 5) would instruct the Department of Education to create a "Portraits in Patriotism" video library. The library would house first-person accounts of people who lived under foreign governments who demonstrated "civic-minded qualities."
The Portraits in Patriotism Act would incorporate the curriculum into regular school work. A student would need to earn three social studies credits covering U.S. history, world history, economics and U.S. government as part of an integrated K-12 curriculum.
Zika, a Land O' Lakes Republican who has described himself as an "ethnic Albanian from a Muslim community that was persecuted" in what is now Kosovo, told his story of coming to the United States as a teen.
"As an American who began my journey as an immigrant, I'm the product of America's exceptionalism," Zika said. "When I came to America, I found a place to long for, I found a place to live and I found a place to love."
The measure would require U.S. government courses in public schools to include "a comparative discussion of political ideologies, such as communism and totalitarianism, that conflict with the principles of freedom and democracy essential to the founding principles of the United States."
Jacksonville Democratic Rep. Angie Nixon wanted the bill to also include stories of the hardships immigrants, including slaves and their descendants, have faced in the United States.
Rep. Anna V. Eskamani pushed for the civics curriculum to also include history during discussions on Wednesday. But Zika insisted the bill was about civics, not history.
"I also dispute the premise, because I think you can't talk about civics unless you talk about history," the Orlando Democrat added Thursday, before casting her vote in favor of the proposal.
Immediately after the bill's passage, House Speaker Chris Sprowls thanked Zika for carrying the bill in a tweet highlighting when lawmakers announced the bill.
"We need our children to realize that there are some places in the world where freedom is a luxury and liberty is just a dream," Sprowls said.
We need our children to realize that there are some places in the world where freedom is a luxury and liberty is just a dream. Thank you, Rep. @ArdianZika, for carrying this important civics education bill to unanimous passage on the House floor today. #FlaPol #YourHouse #HB5 pic.twitter.com/JUkn7PAQkW

— Chris Sprowls (@ChrisSprowls) April 1, 2021
The identical Senate version (SB 1450), carried by Doral Republican Sen. Ana Maria Rodriguez, awaits its final hearing in the Senate Appropriations Committee.
The House also gave its final approval to a measure carried by Republican Sen. Jeff Brandes and Democratic Rep. Ben Diamond, both of St. Petersburg, to encourage civics engagement. The bill will head back to the Senate to approve a clarification the House added to that bill on Wednesday.