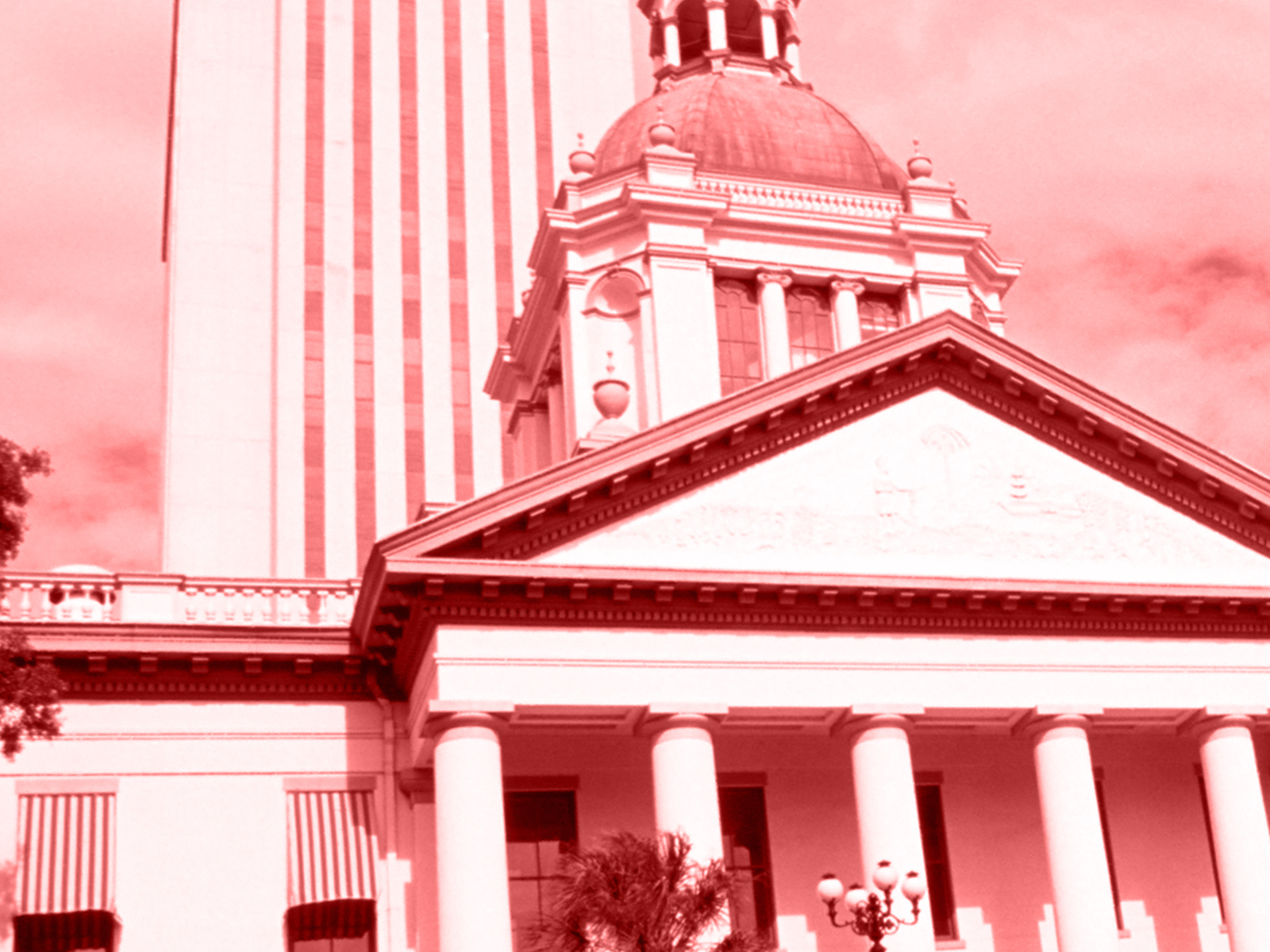 Why wait till morning? Your evening briefing is ready.
Sixty Days — A prime-time look at the 2021 Legislative Session:
The Last 24
Agriculture Commissioner Nikki Fried on Thursday became the first statewide elected official to be vaccinated publicly, joining more than 5.8 million Floridians who have already gotten the jab. She opted for Moderna. Fried's shot-in-the-arm comes days after Gov. Ron DeSantis opened COVID-19 vaccine eligibility to Floridians 40 and up. Eligibility broadens to all adults on Monday. Fried, a rumored 2024 gubernatorial contender, called on DeSantis to set an example by getting vaccinated publicly. "This is how we show leadership," Fried said. Here's your nightly rundown.
Prepped for next. A Senate committee OK'd a bill (SB 2006) Thursday that would refine emergency powers and fund the up-and-coming Emergency Preparedness and Response Fund for the Governor's use.
Whatcha think? The Legislature could soon pass a bill (HB 233) to survey the ideological beliefs of Florida's university and college professors.
'Portraits in Patriotism.' The House unanimously approved a civics curriculum (HB 5) to contrast American democracy with oppressive foreign regimes.
DNA privacy. The House passed legislation (HB 833) to create criminal penalties for handling another person's DNA data without their consent.
'Parents' Bill of Rights.' For the second year in a row, the House passed legislation (HB 241) to codify parents' rights regarding their child's education, health care and mental health.
Watch your mouth. A bill (HB 921) to make social media threats a felony passed the full House with a unanimous vote.
Civic literacy. The House passed a Senate bill (SB 146) to encourage civics engagement among high school students.
Halt hackers. A House committee advanced a bill (HB 1297) to use coronavirus relief funds to shore up the state's cybersecurity infrastructure.
Forget about it. A bill (SB 274) to allow juveniles to expunge their arrest record after completing a diversion program cleared its final Senate committee.
Exclusive use. A bill (HB 721) that would cordon off the title "anesthesiologist" exclusively to medical doctors moved through its first House committee.
No pay. A House panel approved a proposed constitutional amendment (HJR 1461) to eliminate pay for school board members.
Cold dead hands. Legislation (HB 1409) to prevent local governments from creating their own unwritten gun policies is on to its final House panel.
In loving memory. A bill (HB 217) to rename a stretch of Florida's coral reef system after the late Rep. Kristin Jacobs is headed to the Senate floor.
CPR for all. Visitors from across the state puddled tears in the Capitol this week as they urged lawmakers to pass a bill (HB 157) that may have saved the lives of their loved ones.
Coronavirus numbers
Positive cases:
— 2,026,083 FL residents (+6,583 since Wednesday)
— 38,442 Non-FL residents (+193 since Wednesday)
Origin:
— 16,174 Travel related
— 798,138 Contact with a confirmed case
— 22,084 Both
— 1,189,687 Under investigation
Hospitalizations:
— 85,373 in FL
Deaths:
— 34,143 in FL
Vaccinations:
— 9,136,036 Doses administered
— 5,979,461 Total people vaccinated
— 2,580,605 First dose
— 242,281 Completed one-dose series (+7,319 since Wednesday)
— 3,156,575 Completed two-dose series (+84,214 since Wednesday)
Quote of the Day
"I want to show the rest of the State of Florida and our country how important it is to get yourself vaccinated. This is a way we're saving lives." — Agriculture Commissioner Nikki Fried, upon getting her first dose of vaccine.

Your Metz Husband Daughton-sponsored question of the day is: In the Senate, bills the substance of which have not been reported favorably by all committees of reference are out of order in what circumstance?
As always, click here to tweet your answer with cc: @MHDFirm. The first person with the correct answer will get a shoutout in the next 60 Days!
Last time, we asked: How much does the annual family pass to Florida state parks cost?
Answer: $120.
Congrats to Nicole Stookey Albers (@NicoleSAlbers), the first person to tweet the correct answer!
Bill Day's Latest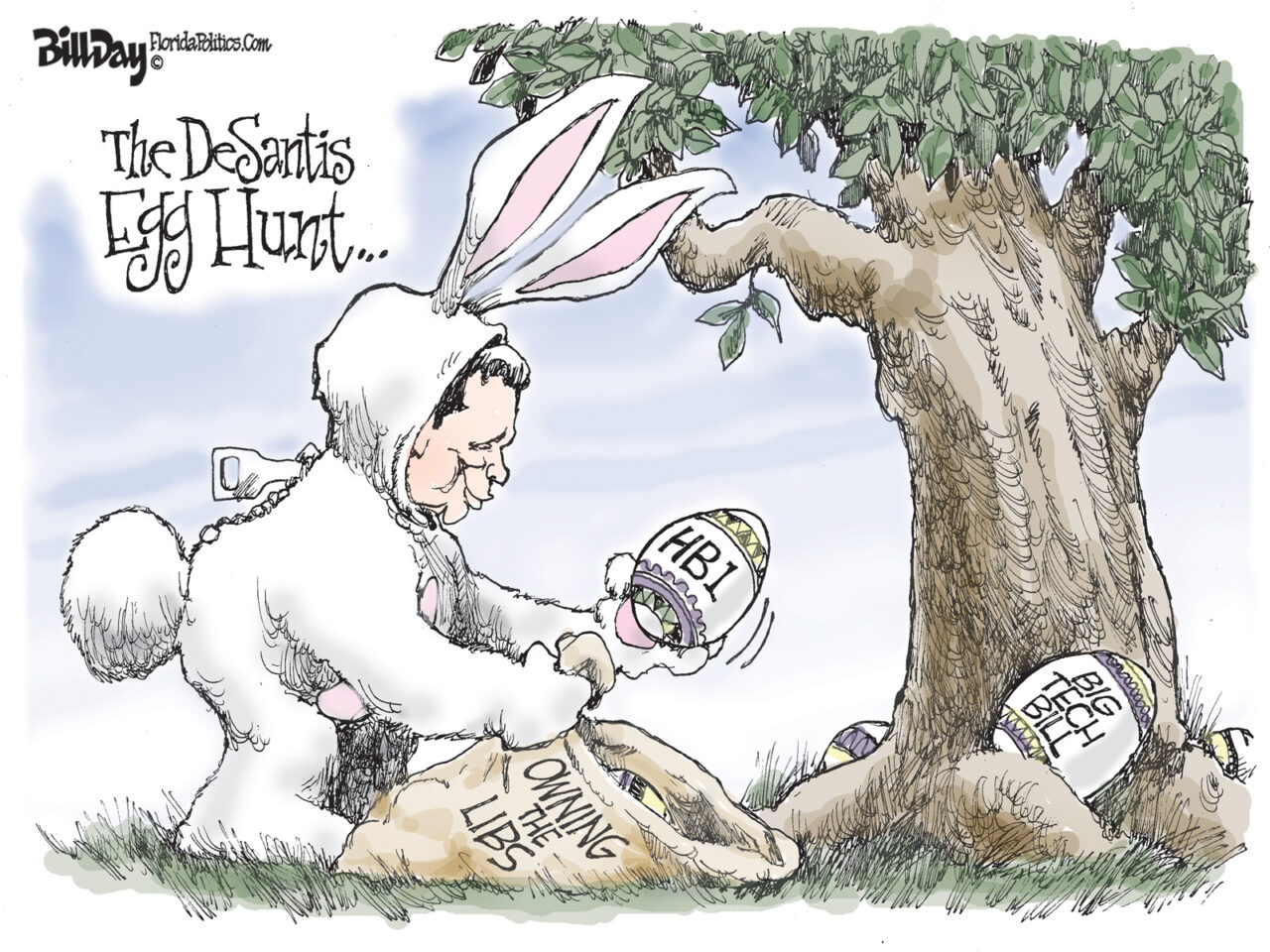 3 Questions
Broward Sen. Shervin Jones is a legislator known for his education experience. He's currently in the process of getting his Ph.D. in Educational Leadership. But the Senator is also the first openly LGBTQ member of the Florida Senate. We talked to him about both of those topics, plus gun violence in the Black community.
Florida Politics: In a Health Policy committee meeting Wednesday, during discussion on a bill about transgender athletes (SB 2012), another Senator made a disparaging comment about transgender men and women, and you spoke up about decorum. As the first openly LGBTQ Senator, do you feel pressure to represent that community? Can you talk about your experience being LGBTQ in the Senate?
Jones: I don't feel pressured to represent the LGBTQ community. I'm honored to be able to have a seat at the table in the Florida Senate, to be able to represent the LGBTQ community and any other marginalized community. I think all of us within the legislative body, our main objective should be to ensure that the human rights of individuals are always the main thing that's being lifted — and not violated. I'll be honest with you, I have received nothing but love from my colleagues in the Senate. No one has treated me differently from the Senate President, on down to the committee chairs. Everyone is respectful. I've had I've had conversations with members who have siblings or children or family members who are part of the LGBTQ community. We share stories, which unifies us on making sure we show respect to one another in the process.
Florida Politics: You have an educational background and quite a few education-focused bills; what should people know about issues facing the state's education system?
Jones: As we move into — because we're not there yet — as we move into post-COVID, I think the biggest educational issue that we're going to deal with is the COVID slide. I think in the state of Florida, we need to change our approach to ensure that we're not just passing hold-harmless pieces of legislation as a way to combat this post-COVID era that we're about to approach, but also looking at what are we going to do in this post-COVID era to make sure students are prepared as they matriculate from grade to grade. It's going to be critical for us to make sure we're doing what's right.
Florida Politics: Explain what the COVID-19 slide is.
Jones: There's a terminology we use in education called the summer slump, and that's when students have spent so much time during the summer months that they lost some of the instruction that they gained during the last school year. So, you'll hear some people say either COVID slide or COVID slump, and that is pertaining to lost instruction.
Florida Politics: You have a bill dealing with criminal justice reform SB 836, which creates the Urban Core Crime and Violence Task Force within the Department of Law Enforcement. It's not the first time the Legislature has seen a bill that does this, but this Session, it's so far moving through committee. What would the task force do, and why is it needed?
Jones: After Marjory Stoneman Douglas happened, the state of Florida put together a task force to look at school safety after that horrific incident. And I saw, along with Sen. Pizzo and Sen. Powell and some of the others, we thought it would be advantageous to the state to look at gun violence from a holistic standpoint. Marjory Stoneman Douglas happened, and, rightfully so, that task force was convened. But right after Marjory Stoneman Douglas, in communities just south of Marjory Stoneman Douglas, there are shootings that continuously happen in the Black community that go unaddressed every single day. And this task force is only asking that we do the same thing: Convene the task force together to come up with evidence-based solutions to combat gun violence in Black communities, with a five-year sunset, and bring those recommendations back to the Legislature and we act on those recommendations. I don't know if we'll get it across the finish line this year. We might have to bring it back next year. But I think the overarching goal of all of this is to make sure we understand that gun violence does not have a political party. A gun or a bullet does not have a political party. We're the ones who are making it political.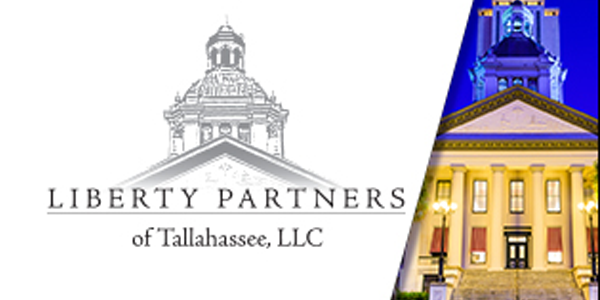 Lobby Up
Easter is almost here, which means we're drawing up our "Brought to you by …" post. Know someone who deserves mention? Send us a note at  [email protected]. Here's a taste:
Last year, people were optimistic the pandemic would be over by Easter 2020. Here we are in Easter 2021, and it's still going. But there's a light at the end of the tunnel.
According to the Florida Retail Federation and National Retail Federation, roughly eight in 10 U.S. adults plan to celebrate Easter, and (somewhat surprisingly) consumer spending is expected to hit record levels.
The trade groups expect Americans to spend more than $21.6 billion, with a per-person average hitting $179.70. For comparison, per-person spending reached $151.91 in Easter 2019 before the pandemic hit. NRF didn't publish a 2020 Easter spending poll.
The broad appeal will work wonders for Florida retailers, which are still licking their pandemic-inflicted wounds. While the windfall is reason enough for FRF to celebrate, they're also coming off one of their biggest legislative wins this millennium.
Lawmakers are poised to pass a bill that would require online retailers to collect sales tax even if they don't have a brick-and-mortar presence in Florida. Better yet, the Legislature wants to use the collections to refill the unemployment trust fund and slash the tax on commercial rents. It sounds like a win-win-win for retailers if there ever was one.
The victory is thanks in no small part to FRF's lobbying team. Their in-house team includes President and CEO Scott Shalley, Jake Farmer, Lorena Holley and Grace Lovett as well as French Brown of Dean Mead and Jon Johnson and Darrick McGhee of Johnson & Blanton.
Breakthrough Insights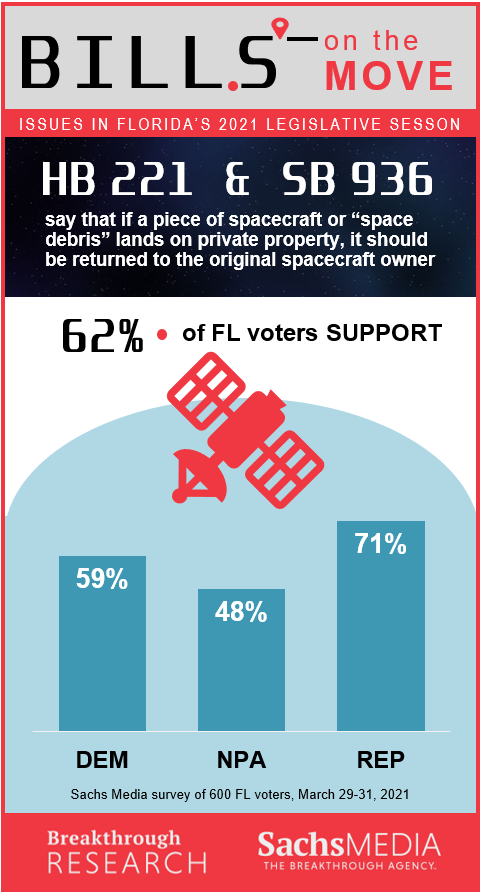 The Next 24
The Revenue Estimating Conference will meet to analyze the fiscal impacts of proposed legislation. It begins at 9 a.m. in Room 117 of the Knott Building.
The Education Estimating Conference will meet to discuss enrollment in K-12 schools. It begins at 1:30 p.m. in Room 117 of the Knott Building.
Full committee agendas, including bills to be considered, are available on the House and Senate websites.