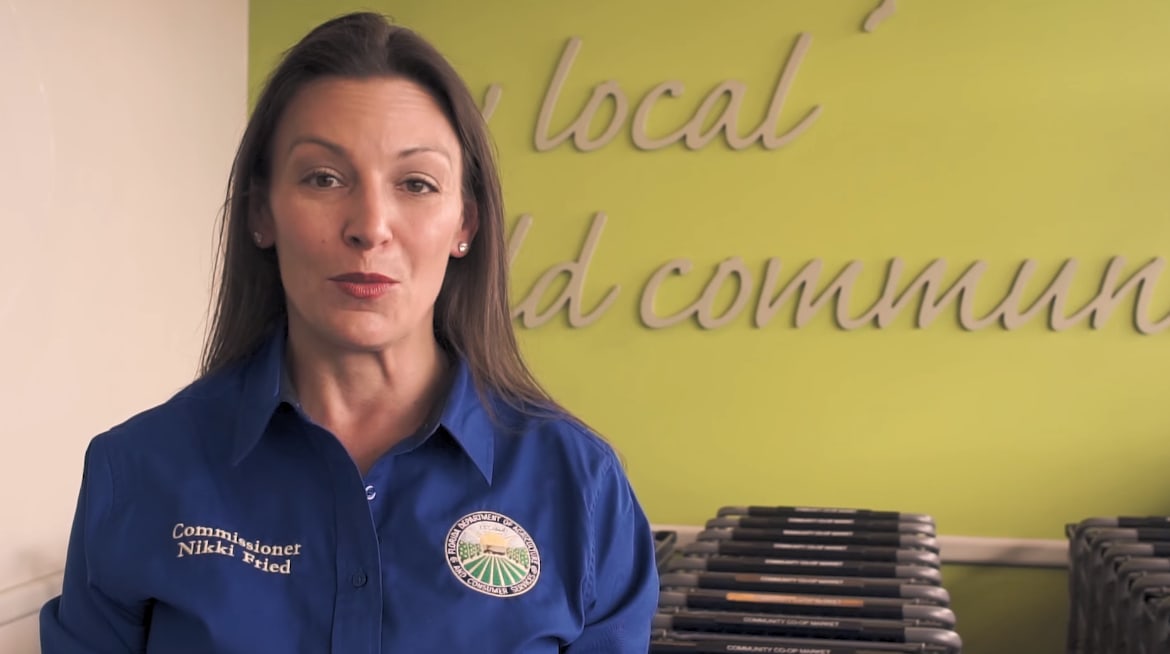 The medicine is legal, but people are still fired for using it.
Florida Agriculture Commissioner Nikki Fried spotlighted Friday the lack of workplace protections for the state's roughly 510,000 medical cannabis patients.
By her side on a Zoom call: a teacher with 20 years on the job who the Brevard County School Board fired for using her Constitutionally-protected medicine.
Allison Enright, a former teacher in Brevard County, was terminated earlier this year for medical marijuana use.
While Enright's dismissal made statewide news, the circumstances were not so novel. Fried noted hers is among other examples throughout the state of "going a little bit backward" with "too many examples of workplace discrimination against our patients."
The commissioner says that workplace protections are necessary to ensure Florida has a competitive workforce from now on.
"This is not an isolated incident," Fried said. "People who want to participate in the medical marijuana program and get off opioids are scared to because of stories like this."
Enright, a former teacher at Space Coast Jr./Sr. High, has suffered from fibromyalgia since 2002. She was prescribed opioids in quantity and was wheelchair-bound but recovered enough to eventually go back to work in 2016.
She fell soon thereafter; she was given more opioids and continued to get worse.
"I knew I was going back in a wheelchair, and I couldn't let that happen," Enright related.
Enright got her MMJ card in 2018, and her health has improved. She now can, walk, run, and work out.
"I have more enthusiasm for life and am living life to the fullest," she said.
However, Enright again fell at school, and was told to file a workers' compensation claim. Her THC positive status led to administrative leave and termination, she said.
"I don't smoke pot. I take a pill in the morning, a pill at night. 10 MG each," she said, adding that she feels no psychoactive effect from the substance.
"No one should ever have to choose between their health and their job," Enright said, noting she is again looking for work and trying to reinvent herself. But if she could, she would "go back to [her] classroom and [her] students."
Vanessa Skipper, Vice President of the Brevard Federation of Teachers, is "heartbroken" for Enright's plight, saying that cannabis use should be between the patient and the physician.
"When we're facing a teacher shortage … I don't know why we would let an issue like medical marijuana, which has been proven to have health benefits, get in the way of that," Skipper said.
Legislation that would offer workplace protections for medical marijuana users isn't likely this Session, one that promises a status quo for the cannabis sector.
Gov. Ron DeSantis said he opposed caps on THC in medical marijuana last month, seemingly braking the latest legislative push for such. But there is no momentum for expansions, such as homegrown cannabis, nor so-called "recreational," this year either.
Fried continues to explore the proposition of running for Governor, and told MSNBC she was "very close" to a decision. Polling shows a dead heat in a hypothetical race between DeSantis and her.