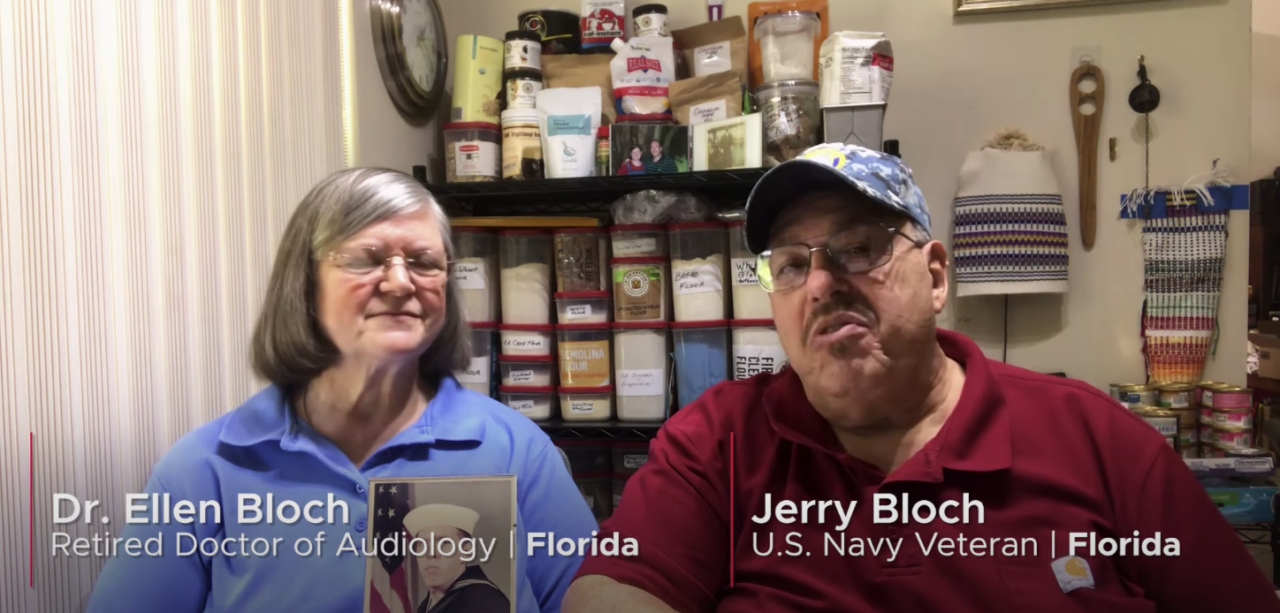 Republican lawmakers are pushing to limit vote-by-mail options in Florida.
A voting integrity group that works to ensure voting access to all who are eligible is launching a six-figure cable TV and digital ad buy spotlighting election reforms in Florida and advocating to protect Floridians' access to secure drop boxes for mail ballots.
The ads from Secure Democracy, which will run in The Villages and areas surrounding Mar-a-Lago on programs popular among conservatives, advocate for expanded early voting an in-person options.
The buy comes as a pair of bills make their way through the Legislature that would limit access to ballot drop boxes, as well as other sweeping changes to Florida's elections laws, including to require voters to request mail ballots more often and require ID or the last four digits of a persons' social security number instead of the current signature match requirement.
The Senate version (SB 90) has already cleared two committees and awaits a hearing in its third and final stop, Rules. The House version (HB 7041) hasn't been heard in any of its three assigned committees.
Secure Democracy is running two similar ads, each featuring a Navy veteran, Jerry Bloch, and his wife, Ellen Bloch. Both show the couple discussing how much they enjoy the myriad ways Floridians can cast a ballot and urge lawmakers to protect the state's voting laws and expand access to early voting.

"As a Navy Veteran, I fought to protect the American ideals we hold dear, like the freedom to vote," Jerry states in one of the ads. "And when I was a health care worker, I worked extended hours. It was hard to get to the polls on Election Day."
His wife continues, "Many retirees choose to vote by mail and many — like us — dropped our ballots in a secure Dropbox. The bottom line is, everybody should have the freedom to vote."
She goes on to urge voters to contact their state lawmakers while her husband adds to ask them the "extend early voting in Florida."
The second ad strikes a similar tone but launches with a different appeal to service members.
"As a Navy Veteran, I've been stationed all over the world from Grand Turk, Northern Ireland to Rhode Island. I'll be honest. I didn't always vote when I was young. It was hard to know how to vote when I lived away from home," Jerry says.
He goes on to tout "the freedom to vote by mail."
"If we can vote in person there are choices to vote early or on Election Day," Jerry says as his wife ads, "Florida has allowed absentee voting for seniors, military families, and anyone who needs it for 20 years."
"I hope our legislators protect Florida's strong and safe voting laws," Jerry concludes.
Jerry Bloch enlisted in the Navy in 1967 after graduating high school. He moved to Florida with his wife 22 years ago. Both work as audiologists.
The ads will run through April 30.
"Floridians should be proud of their state's strong voting laws — and outraged that their state legislators are working to roll them back," said Sarah Walker, executive director of Secure Democracy. "Rather than restricting safe vote by mail or eliminating secure drop boxes, Florida lawmakers should protect these laws and work instead to expand opportunities to vote early in-person — something Florida voters want their lawmakers to do."
Secure Democracy is a nonpartisan, nonprofit organization that works to improve election integrity throughout the nation and educates policymakers and the public about how to safeguard voting. The group also collaborates with state leaders, election administrators and election integrity experts to ensure all eligible citizens have the freedom to vote how they choose.
Florida Republicans have come under fire for this year's proposed voting changes after they touted a successful 2020 election that went smoothly and was free of irregularities they claim occurred in other states.
Supporters of the proposed legislation argue the changes are necessary to ensure Florida remains a leader on safe and secure elections, a success that has been achieved, they say, by being proactive, not reactive.
Critics, meanwhile, contend the effort would disproportionately affect minority communities and other communities that rely on vote-by-mail to cast a ballot.