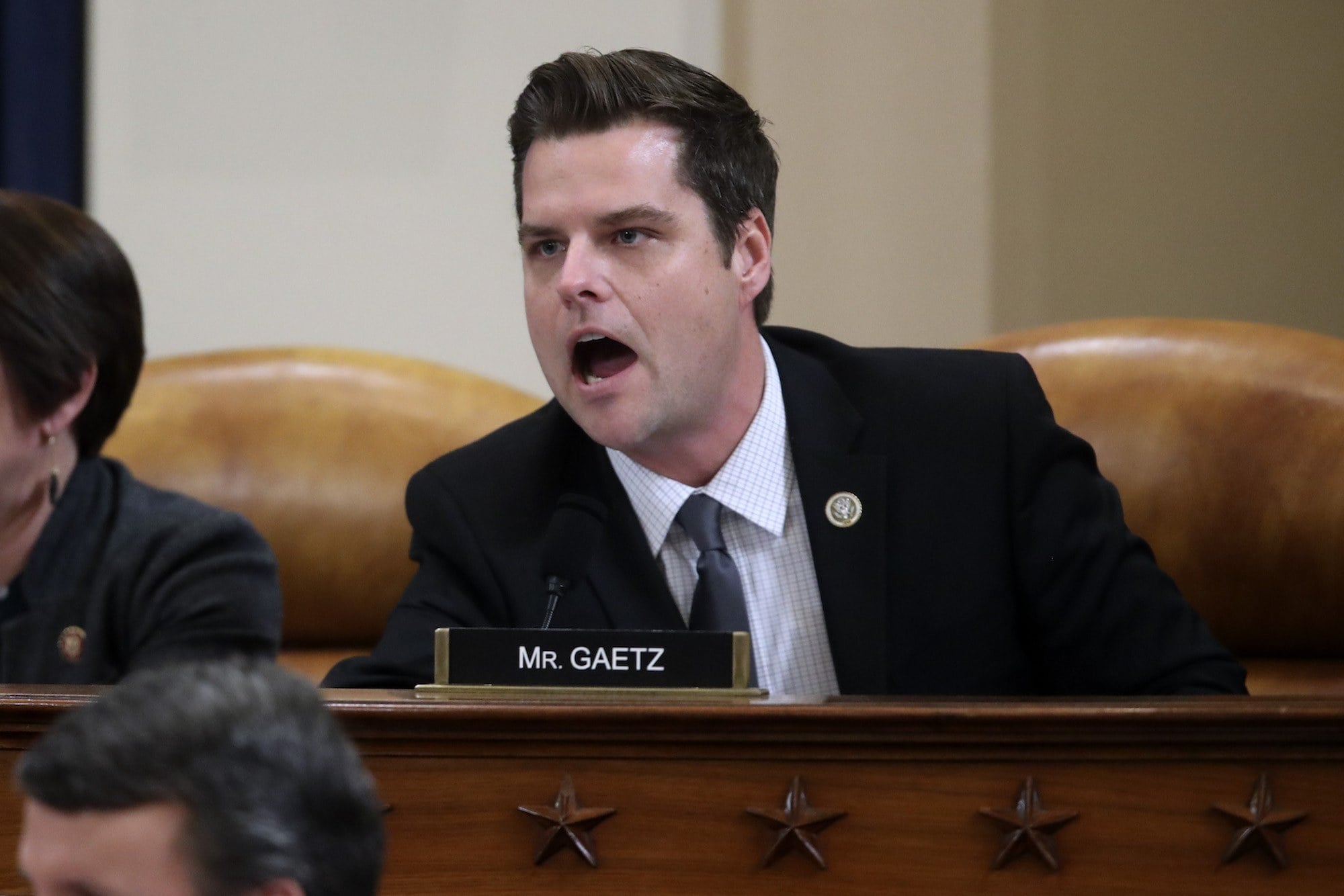 Gaetz is under investigation for a potential sexual relationship with a 17-year old.
The communications director for U.S. Rep. Matt Gaetz abruptly resigned Friday, multiple news outlets confirm.
Luke Ball has dropped any reference to working for Gaetz from his own social media, and the Congressman's office has confirmed he has left employment.
The departure was first reported by NBC News and other outlets have since received official confirmation.
"The Office of Congressman Matt Gaetz and Luke Ball have agreed that it would be best to part ways," Gaetz's office said to Fox News. "We thank him for his time in our office, and we wish him the best moving forward."
Republican insiders said that's a significant sign those closest to Gaetz have started worrying for their own reputations, and may not believe his denials regarding an unfolding sex scandal.
The New York Times earlier this week reported the Department of Justice was investigating the Panhandle Republican for potentially trafficking a 17-year-old girl across state lines for sex. Further reporting by the outlet said the investigation stemmed from a federal investigation of former Seminole County Tax Collector Joel Greenberg, and that there's evidence Greenberg and Gaetz provided gifts and sometimes cash for sex with women found through computer apps.
Sources told the Times that Greenberg introduced the women to Gaetz, a political ally. One woman told investigators she had sex with Greenberg, Gaetz and one other as-yet-unidentified associate in Florida GOP politics, one source said.
Greenberg was indicted in August on a charge of sex trafficking and engaging in a commercial sex act with a subject under the age of 18. The Times story published Friday says that subject is the same 17-year-old at the center of the Gaetz story published two days prior.
The developing story has already started to spur discussion of Gaetz's resignation and the potential for an open Special Election in Florida's 1st Congressional District.