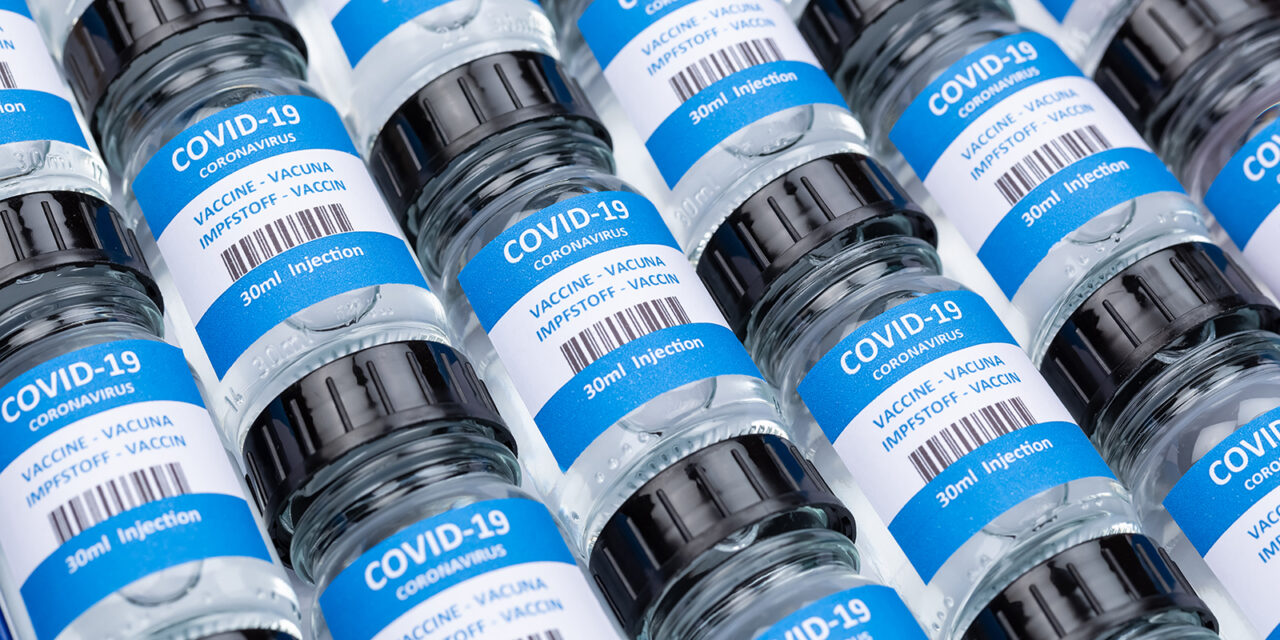 The tri-county area crossed the threshold as signs of a possible Spring Break surge continue.
South Florida's three major counties have now fully vaccinated more than 1 million people, according to the newest COVID-19 report from the Florida Department of Health.
Vaccinators have put nearly 2.7 million shots in arms across Miami-Dade, Broward and Palm Beach counties. Between 56% and 60% of seniors in each county are now fully vaccinated against the virus.
Those major benchmarks show progress in the fight against COVID-19, but come as the region is showing early signs of another possible spike.
The case positivity rate is up by 0.9 percentage points in Broward week-to-week, rising from 6.3% to 7.2%. The number is up by 0.7 percentage points in Miami-Dade as well, going from 5.9% to 6.6%. That's a significant jump in such a short span, especially since cases had been steadily declining for weeks following an influx of cases early this year.
The region added 2,656 cases Friday, putting South Florida above 797,000 confirmed infections since the pandemic began. Hospitalizations are up week-to-week in Miami-Dade and Palm Beach counties, but are down in Broward. Deaths are up in Broward and Miami-Dade week-to-week, but are dropping in Palm Beach.
Another 37 deaths were recorded Friday in the tri-county area. That puts the region at 11,234 deaths overall.
Here are some of the weekly numbers for the previous three weeks throughout the South Florida tri-county area:
Miami-Dade
— March 12-18: 28 newly-reported hospitalizations per day, 11 newly-reported deaths per day, 1,185 new confirmed cases per day, 6.6% positivity rate, 19,144 vaccine doses administered per day, 6,540 vaccinations completed per day
— March 19-25: 27 newly-reported hospitalizations per day, 11 newly-reported deaths per day, 1,128 new confirmed cases per day, 5.9% positivity rate, 22,912 vaccine doses administered per day, 10,500 vaccinations completed per day
— March 26-April 1: 30 newly-reported hospitalizations per day, 14 newly-reported deaths per day, 1,217 new confirmed cases per day, 6.6% positivity rate, 20,539 vaccine doses administered per day, 10,891 vaccinations completed per day
Broward
— March 12-18: 15 newly-reported hospitalizations per day, 7 newly-reported deaths per day, 608 new confirmed cases per day, 6% positivity rate, 12,964 vaccine doses administered per day, 4,668 vaccinations completed per day
— March 19-25: 16 newly-reported hospitalizations per day, 5 newly-reported deaths per day, 616 new confirmed cases per day, 6.3% positivity rate, 14,378 vaccine doses administered per day, 5,253 vaccinations completed per day
— March 26-April 1: 13 newly-reported hospitalizations per day, 10 newly-reported deaths per day, 715 new confirmed cases per day, 7.2% positivity rate, 12,092 vaccine doses administered per day, 5,390 vaccinations completed per day
Palm Beach
— March 12-18: 13 newly-reported hospitalizations per day, 7 newly-reported deaths per day, 341 new confirmed cases per day, 5.6% positivity rate, 8,145 vaccine doses administered per day, 3,939 vaccinations completed per day
— March 19-25: 8 newly-reported hospitalizations per day, 6 newly-reported deaths per day, 340 new confirmed cases per day, 5.8% positivity rate, 8,084 vaccine doses administered per day, 2,453 vaccinations completed per day
— March 26-April 1: 13 newly-reported hospitalizations per day, 3 newly-reported deaths per day, 366 new confirmed cases per day, 6% positivity rate, 8,365 vaccine doses administered per day, 3,788 vaccinations completed per day