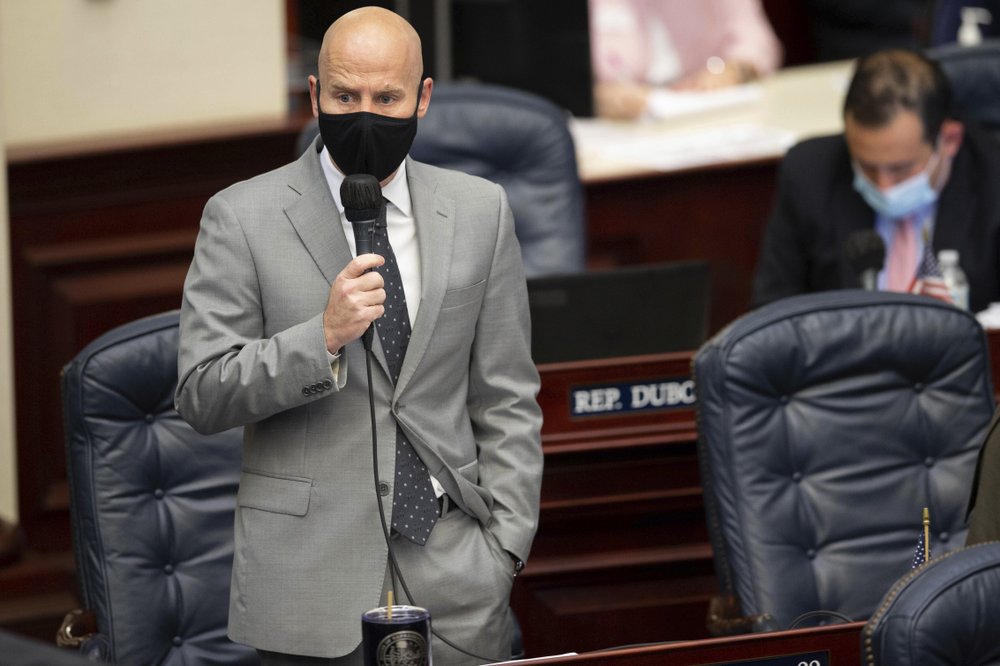 Jenne said it could be worse.
With the Legislative Session reaching its halfway point Wednesday, House Minority Co-Leader Evan Jenne, a Democrat from Dania Beach, gave low marks to the Session.
But while he gave the Session a C-minus to D-plus grade, Jenne said it could be worse.
"We have not seen anything of significant substance come through that's going to help alleviate the utility and rental woes that so many Floridians had to live through over the course of the last 12 months," Jenne said during a Zoom call with reporters Monday. "We have not seen anything really on COVID-19 other than to give big businesses immunity that they may or may not have earned."
Tampa Democratic Rep. Fentrice Driskell chimed in with the session so far being a "mixed bag."
Driskell said a high point has been a bipartisan effort led by House Speaker Chris Sprowls, a Palm Harbor Republican, that would allow women to maintain Medicaid benefits for a year after they have babies. A low point, she said, was House passage of a controversial bill (HB 1) related to protests.
"I think in that midway point where we can find common ground, we're able to accomplish great, great things and help the people afford to have real relief," Driskell said. "But when we focus more on partisanship, it's just more rhetoric that divides us."