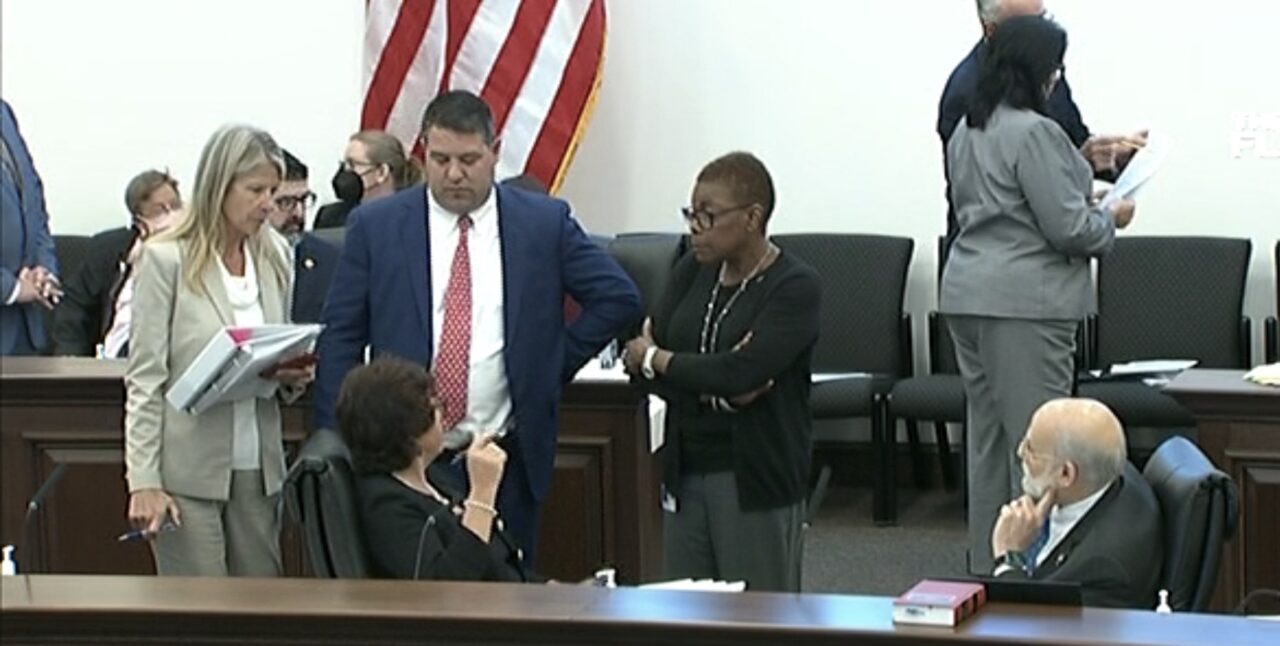 An amendment was adopted and then removed from the bill.
Will the House and the Senate be able to agree on this one?
Legislation codifying the right of public school students to a moment of silence in school stalled in its sole Senate committee Tuesday, after a dramatic procedural dust-up.
The Senate Rules Committee briefly voted to advance the House version of the legislation (HB 529), already passed in that chamber, but not before adopting and then un-adopting an amendment that changes the language to match the version previously moving in the Senate.
After the vote to advance the bill, a motion to reconsider the roll call vote led to another spirited discussion. Finally, Chair Kathleen Passidomo said the bill would be taken up next week, ending what some saw as an attempt to circumvent the Senate committee process with the House product.
Passidomo did not say whether the House or Senate version of the bill would be heard when it is taken up next, but the differences between the bills ultimately proved to be deal breakers Tuesday.
The House version replaced SB 282 from Sen. Dennis Baxley, who had carried the bill in 2020. Passidomo decided to hear the House version, leading to the pitched procedural fight.
An amendment from Democratic Sen. Perry Thurston clarified that only the parent or guardian would offer guidance regarding how "to best use the moment of silence."  Baxley objected to the amendment as it would change the House bill, but the amendment was adopted via voice vote.
"We're in a very good position on a very simple idea, and we're making it harder," Baxley, who in a moment of apparent confusion actually voted for the amendment, protested.
Baxley urged reconsideration of the voice vote. The roll call vote struck the amendment, again aligning the Senate language with that of the House. Then another roll call vote seemingly advanced the bill.
But that wasn't the end of the drama.
Sen. Gary Farmer called for reconsideration of the roll call vote that advanced the bill. After spirited discussion involving Sen. Audrey Gibson and a number of Republicans, Passidomo deferred action.
If the bill passes both Houses with the same language, and it earns the Governor's signature, it takes effect in July, meaning that moments of silence may become a regular part of the school day starting in the upcoming academic year.
The legislation compels principals to mandate a one- to two-minute moment of silence each day during first period classes in public K-12 schools. Teachers would be forbidden from suggesting reflection topics and modalities with students.