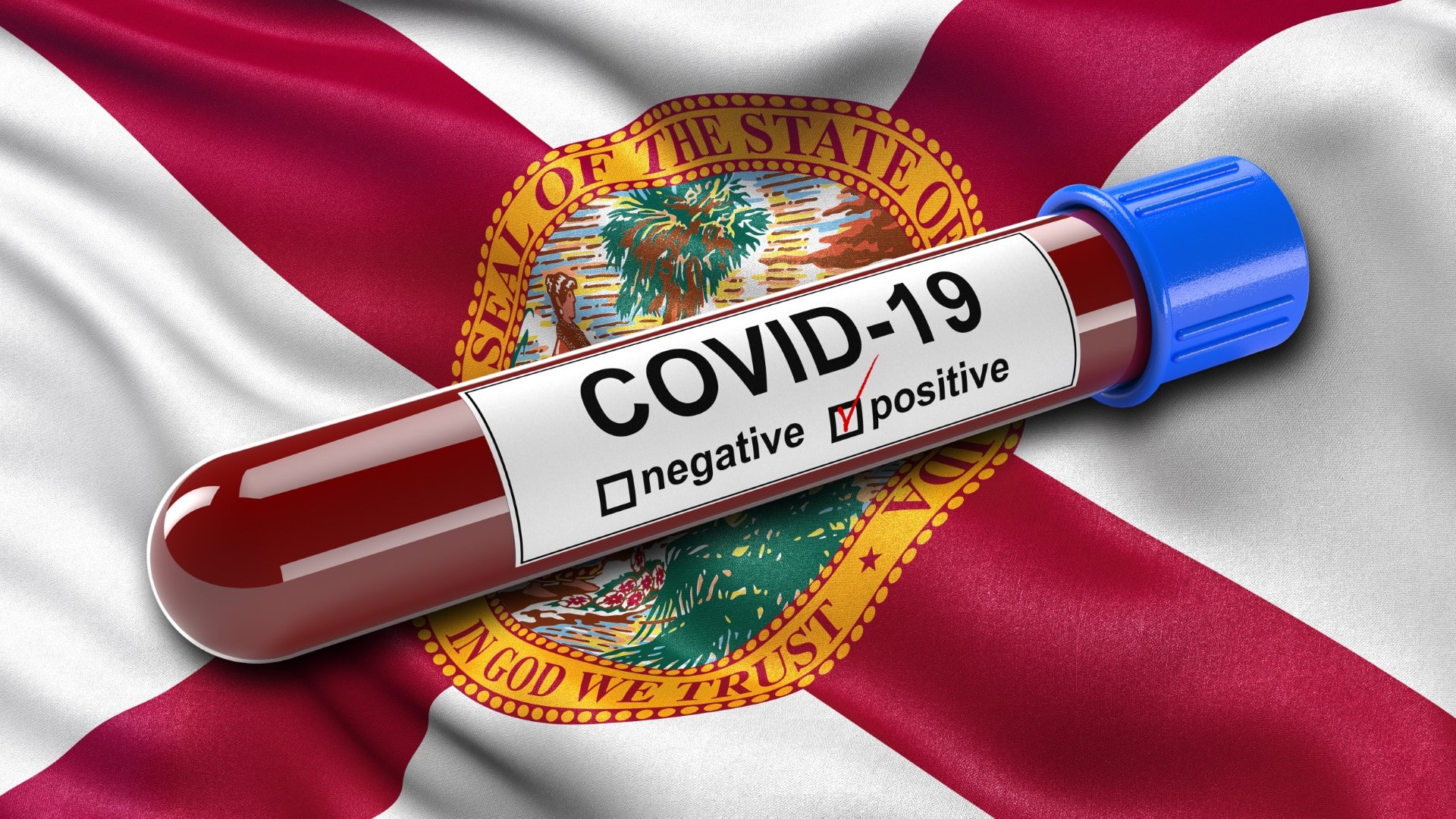 A total of 35,378 have died in the state.
More than one in 10 Floridians have contracted COVID-19 since the pandemic first surfaced here in March 2020.
The latest report from the Department of Health shows 2,149,932 Florida residents have at some point had the coronavirus. Based on a Census estimate of Florida's population at 21,477,737, that means more than 10% of the population has tested positive for COVID-19 in a 13-month period. And that's presuming no undiagnosed cases.
Another 41,106 individuals living outside Florida tested positive while here. That puts total cases tracked by state officials at 2,191,038, an increase of 6,684 cases since Wednesday's report.
Of those infected, a total of 34,696 Florida residents died before recovering from COVID-19, as have 682 out-of-state residents.
That means about 1.61% of Floridians who contracted the disease died from it, claiming the lives of about 0.16% of the state population.
Florida on Wednesday processed 130,104 tests, with 10,079, or 7.75%, of those coming back positive. That's actually the lowest positive rate seen in weeks, but from a rather sizable number of tests. Only one day the last two weeks saw more tests recorded in a single day.
Meanwhile, there has been no change all week in the reported number of variant coronavirus strains detected in the state. Despite a Centers for Disease Control and Prevention commitment to update numbers in all states three days a week, Florida for more than a week has reported 3,510 cases of the B.1.1.7 strain, 126 instances of the P.1 variant and 27 patients with the B.1.351 mutation.
With the B.1.1.7 and P.1 strains, Florida leads all other states by a sizable margin in terms of caseload.
But state health officials do continue to report more vaccinations daily. A total of 8,307,032 individuals have been administered at least one dose of vaccine.
That number includes 530,734 individuals who received the single-dose Johnson & Johnson vaccine, which isn't currently available thanks to a pause ordered by the federal government.
Another 4,902,865 individuals have received two doses of the Pfizer or Moderna vaccines, completing a prescribed schedule. Another 2,873,433 have had one dose of the Moderna or Pfizer shots and await a booster.
Editor's note on methodology: The Florida Department of Health releases new data every morning around 10:45 a.m. The total number reported in those daily reports include the previous day's totals as well as the most up to date data as of about 9:30 a.m.
Florida Politics uses the report-over-report increase to document the number of new cases each day because it represents the most up-to-date data available. Some of the more specific data, including positivity rates and demographics, considers a different data set that includes only cases reported the previous day.
This is important to note because the DOH report lists different daily totals than our methodology to show day-over-day trends. Their numbers do not include nonresidents who tested positive in the state and they only include single-day data, therefore some data in the DOH report may appear lower than what we report.