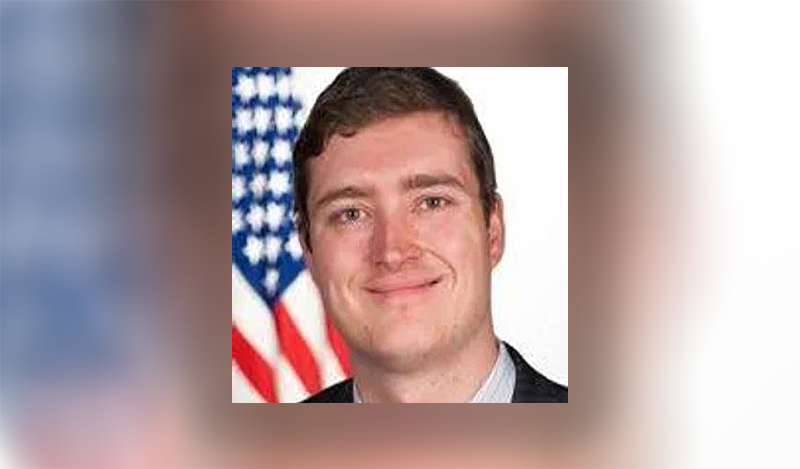 Alex Gray served as chief of staff for the White House National Security Council under former President Trump
A former White House national security adviser is joining Ballard Partners.
Alex Gray served as chief of staff for the White House National Security Council under former President Donald Trump. He joins Ballard Partners to grow the firm's national defense and foreign affairs presence in Washington.
"Alex's unique leadership experience advising the President's National Security Adviser and managing the day-to-day operations of the National Security Council, as well as his experience navigating the U.S. defense industrial base, significantly expands our firm's capabilities in defense, foreign affairs and national security," Brian Ballard, the firm's President and founder, said in an announcement Monday. "We are proud to have Alex join our Washington office and further grow our national security practice."
Gray served as deputy assistant to the President and Chief of Staff of the NSC from September 2019 to January 2021, managing the National Security Adviser's Front Office and the personnel, budget and security functions of the NSC. He also served as a trusted policy adviser to the National Security Adviser on regional, functional, and administrative matters facing the NSC.
"I am delighted to join Ballard Partners and to be working with the firm's outstanding team in Washington," Gray said.
Gray is the managing partner for American Global Strategies LLC, an international advisory firm for which he will continue to work. He previously served as the director of Indo-Pacific Security and Oceania at the National Security Council in 2018 and 2019. Gray also served as a special assistant to the President for the defense industrial base in 2017 and 2018.
Before that, Gray served as senior adviser to a U.S. House Armed Services Committee member and has published several articles addressing foreign policy issues in The Wall Street Journal, The National Interest, Real Clear Defense, Newsweek and Foreign Policy Magazine.
Gray currently serves as a member of the Board of Visitors for the U.S. Coast Guard Academy and is a term member of the Council of Foreign Relations.
Ballard Partners, based in Florida, is one of the top firms in the state and Washington, with offices in D.C., Tallahassee, West Palm Beach, Miami, Fort Lauderdale, Orlando, Tampa and Tel Aviv.
The firm has shown staying power in D.C. with a successful-by-comparison transition from the Trump White House to the Joe Biden administration. While other firms tanked or outright closed, Ballard soldiered on, with just an 8% dip in its ledger from the fourth quarter of 2020 to the first of 2021.
The firm's success is largely tied to its ability to represent clients on both sides of the aisle, with GOP superstars like Susie Wiles and, now, Gray, supplemented with prominent Democrats like Tampa's Ana Cruz and South Florida's Courtney Whitney, both of whom are working at least half-time in the D.C. office.