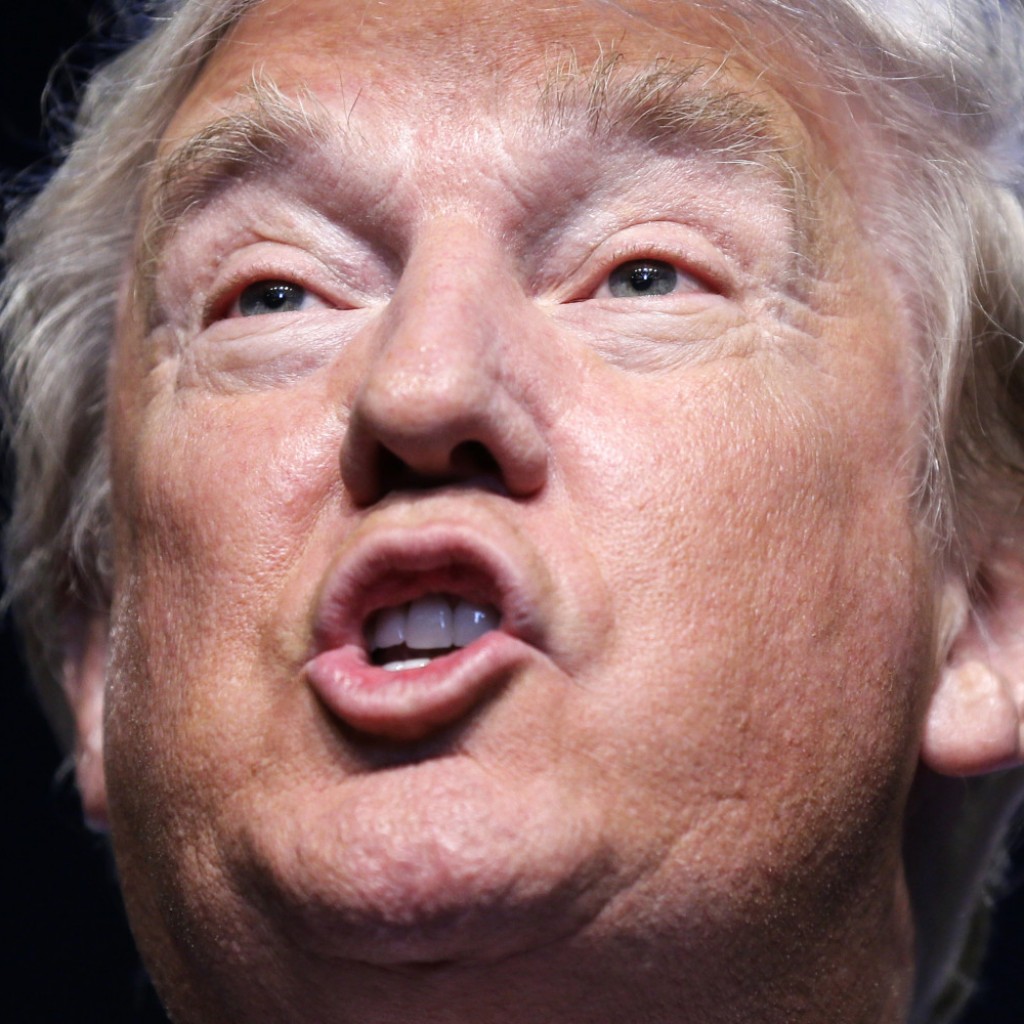 Donald Trump's continued ban on Facebook is about silencing a liar, not censoring a conservative.
Is there a "like" button for the action taken by the Facebook Oversight Board to keep Donald Trump off that social media platform for at least six more months? If that option existed, I definitely would put a "like" on this decision.
Trump is a serial and cynical liar, and nothing we've seen since he left office gives any reason to believe that will change. The decision by Facebook to kick him off — and by Twitter to permanently ban him — is about the Big Fib, not Big Tech.
Let's hope the other major platforms follow suit.
There is a straight line between Trump's repeated lies about a stolen election and the Jan. 6 riot at the U.S. Capitol. Five people died because of that riot, and nothing said by Florida GOP lawmakers, including Gov. Ron DeSantis, will change that.
Last week, lawmakers sent a bill to DeSantis making it a crime to remove state political candidates (what they really mean are conservatives) from Twitter and Facebook. Banning a statewide candidate could cost those companies $250,000 a day.
Yes, Facebook especially deserves extra scrutiny. Maybe there should be a uniform set of regulations about what's OK to say on the platform and what isn't. Executives looked the other way in 2016 while Trump supporters — and the candidate himself — spread too many lies to count.
One widely spread lie was that Pope Francis endorsed Trump. Facebook allowed posts that said Hillary Clinton murdered an FBI agent.
But all that paled compared with Trump's continued drumbeat of a stolen election and his reaction to the carnage at the Capitol.
The New York Times reported on Nov. 16, 2020, that Trump sent more than 300 tweets about a stolen election. Yet, he lost legal challenge after challenge, even while urging officials in Georgia to help him "find" the more than 12,000 votes he needed to win that state.
When they didn't, Trump attacked them.
On Jan. 3, three days before the insurrection at the Capitol, Trump sent out another baseless charge.
"I spoke to Secretary of State Brad Raffensperger yesterday about Fulton County and voter fraud in Georgia," Trump tweeted.
"He was unwilling, or unable, to answer questions such as the "ballots under table" scam, ballot destruction, out of state "voters," dead voters, and more. He has no clue!"
Raffensperger had no clue because those things didn't exist. That detail didn't stop insurgents on their way to Washington.
The Oversight Board noted "that the two posts by Mr. Trump on January 6 severely violated Facebook's Community Standards and Instagram's Community Guidelines."
They included: "We love you. You're very special" in the first post and "great patriots" and "remember this day forever" in the second post.
The Board said both posts violated Facebook's rules "prohibiting praise or support of people engaged in violence."
Maybe the most damning of all was this conclusion by the Board.
"In maintaining an unfounded narrative of electoral fraud and persistent calls to action, Mr. Trump created an environment where a serious risk of violence was possible."
That's just what happened, and we'll deal with the ramifications of that for years.
The old line says that free speech doesn't apply to someone yelling "fire" in a crowded theater when nothing is burning.
Trump repeatedly yelled "fire" to 35 million Facebook followers and 24 million on Instagram (owned by Facebook). He yelled it so often that five people died, and many more suffered serious injuries at the Capitol.
That's why this GOP talking point about censorship is such crap. Rather than attack the social media platforms, how about calling out the liar instead?
Oh, wait, U.S. Rep. Liz Cheney did that. Republicans want to run her out of Congress on a rail.
In February, DeSantis announced his intention to go after Big Tech for censoring conservatives.
"As these companies have grown and their influence has expanded, Big Tech has come to look more like Big Brother with each passing day," DeSantis said.
"But this is 2021, not 1984, and this is real life, not George Orwell's fiction.
I'm not too sure Orwell's eerily prophetic novel "1984" is that far removed from reality.
"And if all others accepted the lie which the Party imposed — if all records told the same tale — then the lie passed into history and became truth. 'Who controls the past' ran the Party slogan, 'controls the future: who controls the present controls the past,' " he wrote.
Trump repeatedly lied, and people died. His tweets and posts sewed division and led to insurrection. And now enablers like DeSantis want to make sure those lies become the truth, past and present.
This is not about censoring conservatives.
It's about silencing a liar.