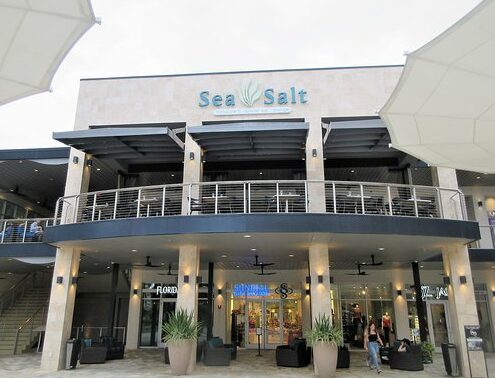 The server claims the restaurant "misappropriated" the tips.
St. Petersburg's Sea Salt restaurant is facing a federal lawsuit brought by a former server alleging an illegal, "misappropriation" of tips. 
Brian Coleman, who worked as a server at Sea Salt from 2015 to March 2021, filed the case against the high-end restaurant in the Sundial retail center. 
In the suit, which includes co-owner Fabrizio Aielli as a defendant, Coleman claims that a fraction of his and other employees' tips were sometimes diverted to the restaurant's sommeliers, as well as to a "mandatory" tip pool. He continues saying that tips received via credit card were reduced to cover processing charges.
Tip pools are legal if they are limited only to employees who would normally receive tips, such as other wait staff or bartenders. However, tip pools may not include employees who would not normally receive tips, such as cooks or other back-of-the-house employees.
Meanwhile, Coleman was being paid on a reduced minimum wage, the suit states. This is allowed by federal law so long as the employee is allowed to keep 100% of their tips.
So, if Coleman was not allowed to keep a complete share of his tips, the restaurant would be in violation of federal code.
Coleman also alleges that from May to June 2020, amid the COVID-19 pandemic, Sea Salt kept some or all of Coleman's credit-card tips even though it had received a forgivable Paycheck Protection Program loan to compensate employees.
Laws require restaurants or other establishments with tipped employees to deliver all tips the employee earned on their regular payday, even if the establishment has not yet received payment from the credit card processor.
According to the suit, Coleman worked an average of 30 hours per week, and as a server, "was paid at the amount of the full Florida minimum wage less $3.02 per hour subtracted as the tip-credit," meaning he was making about $5.54 an hour. 
In the suit, Coleman is seeking damages for unpaid minimum wages plus misappropriated tips.