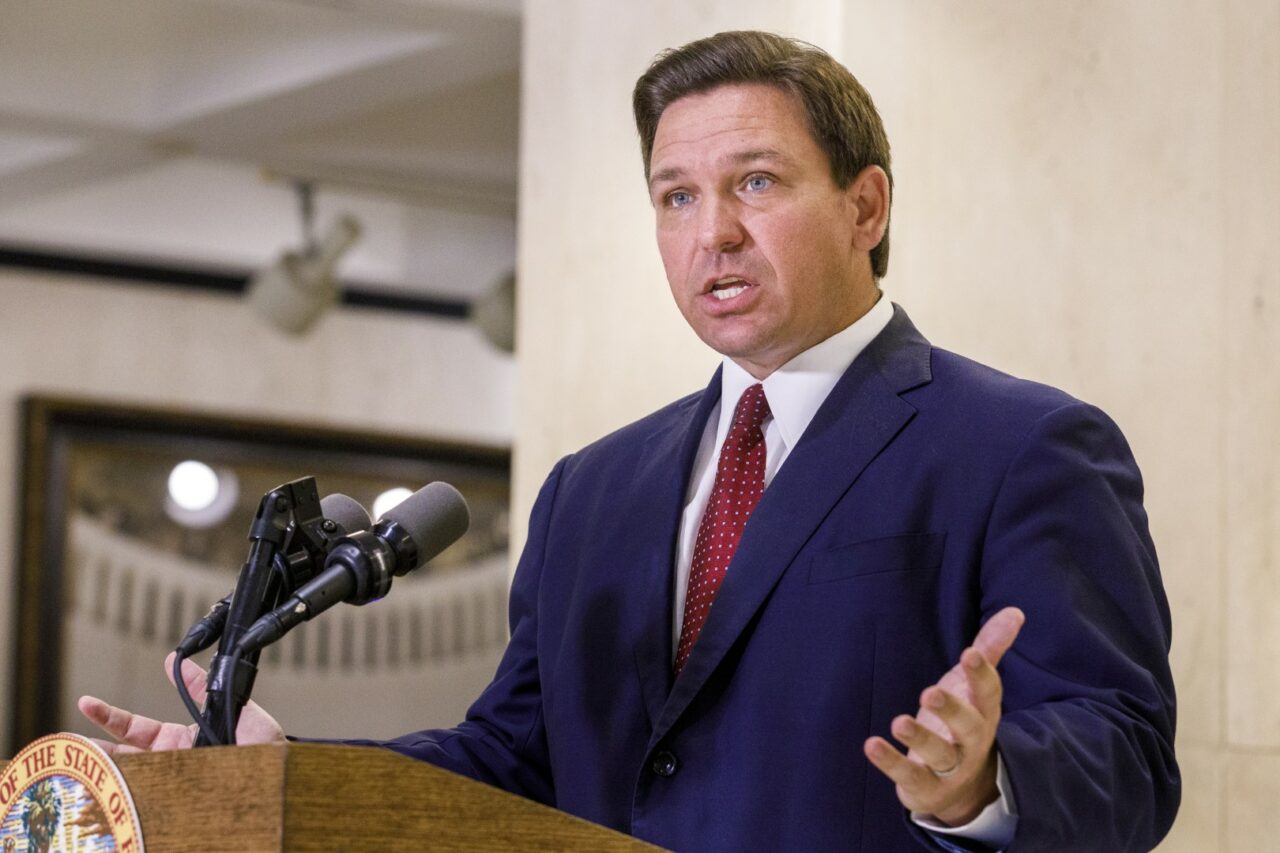 Speaking near the site of a recent harassment incident, the Governor took on anti-Semitism.
Gov. Ron DeSantis called the United Nations a corrupt institute with antisemitic double standards for Israel during a speech backing the Jewish state.
The Governor spoke Monday at an Orthodox synagogue in South Florida before signing two bills, including a measure establishing moments of silence in public schools. DeSantis emphasized religious freedom before approving the bill.
It's OK to be critical of Israel, he said.
"But understand what happens when you talk about corrupt institutions like the United Nations," he qualified.
The United Nations will sanction Israel 150 times, but it won't sanction China, the Governor lamented. Only sometimes will it sanction "rogue regimes," if at all.
"When you are singling out the only Jewish state — the only democracy in the Middle East — when you're applying a separate standard, a double standard, to them, I'm sorry, that is antisemitism," he continued.
The U.N. Security Council has the power to sanction nations to protect international peace. However, China is a permanent, veto-wielding member of the Security Council.
Moreover, the U.N. has adopted resolutions condemning Israel, not sanctions. Since 1966, the Security Council has established 30 sanctions, mostly against African and Middle Eastern nations and terrorist organizations.
The U.N. Human Rights Council has condemned Israel dozens of times, nearly half of the body's condemnations issued.
It's not the first time this month DeSantis has criticized the United Nations. The Governor, who could be a 2024 Republican presidential contender, on Wednesday said sanctions are feeding antisemitism.
"Israel has a right to defend itself, and if these international institutions are singling them out in applying a different standard to the world's only Jewish democracy, then we are saying, yes, that is antisemitic to apply a separate standard in that way," DeSantis said, videoconferencing in for the event.