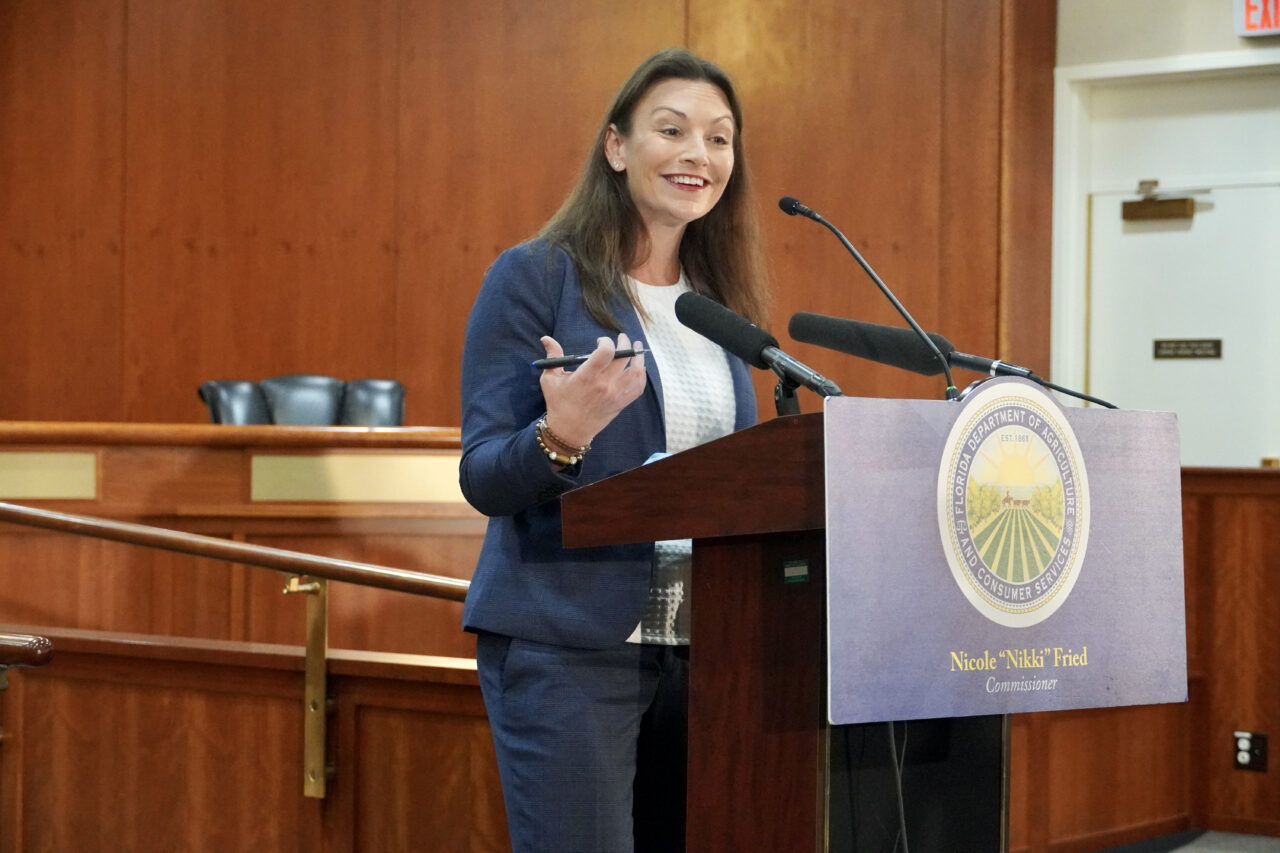 Fried continues to message on COVID-19
Agriculture Commissioner Nikki Fried briefed media on COVID-19 at the Florida Capitol, a day after Florida saw its largest amount of coronavirus cases on any single day ever. The 21,683 new case count was up by more than 4,000 cases from the previous day.
Fried said Sunday the "shocking numbers we have seen coming out of Florida since I was last with you all on Friday necessitated a weekend update."
The surge blew past previous marks during other pandemic highs, with one in every five new cases of COVID-19 now in the virus-ridden Sunshine State.
Broward and Miami-Dade counties are dealing with the worst hospital crunch in the country from the virus right now, and resources are strained elsewhere in the state also.
"This is pushing our hospital system to capacity, which has dangerous implications beyond COVID-19," Fried said.
"This surge is and will impact every single one of us," she added.
Fried repeated her call for daily reporting, so that people would have the "information they need" to make informed decisions.
Fried, a candidate for the Democratic gubernatorial nomination in 2022, had previously addressed reporters on the subject Friday at the Capitol in what was her third briefing of the week. The Commissioner found time to hit familiar themes; she again maligned Gov. Ron DeSantis for perceived shortcomings in his coronavirus messaging, accusing him of "pandering" to his base.
At these events, the Commissioner has attempted to spotlight DeSantis not holding briefings solely on the virus and deciding to stop releasing data daily directly to the people of Florida.
"The only reason I can even fathom why we're not doing them is because they don't want to recognize our current trajectory of our spike and where the numbers are going," Fried said Thursday.
DeSantis disregards her critiques as political attacks, famously calling her a "lockdown lobbyist."
Meanwhile, Fried's political arm is messaging, with her political committee buying a highly publicized public service announcement on Fox News pushing vaccines Friday.
"Think about it. The greatest generation had to beat the Nazis to preserve our way of life," Fried said. "You're only asked to get a shot! So be a patriot, turn off the TV, and go get vaccinated."
The Commissioner lauded the "positive trend" on vaccinations in recent days in her remarks Sunday.
"The vaccine is how we stop the virus," Fried said, urging the vaccinated to talk to those who are not vaccinated and let them know the vaccine is safe.