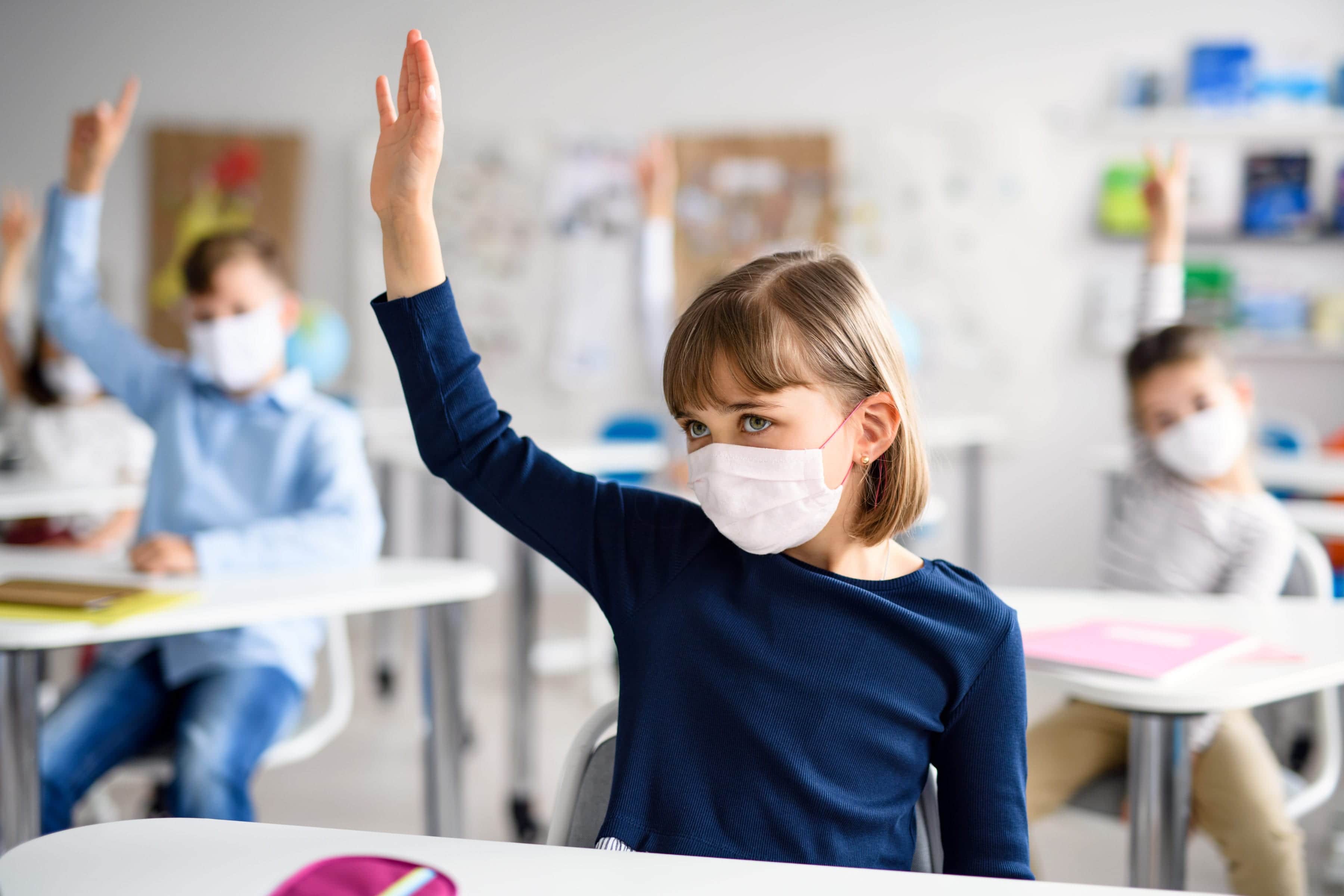 Duval has an 'opt-out,' Alachua went farther.
Ahead of decisions to require masks in Alachua County schools and to force the maskless to "opt out" in Duval, a spokesperson for Gov. Ron DeSantis advised caution.
On Wednesday, though, her position was modified somewhat, allowing wiggle room from what was once presented as an ironclad mask mandate ban in schools. Masks can be required; students, however, should be able to be opted out.
DeSantis' press secretary Christina Pushaw told WJXT that the state was "finalizing health and education emergency rules that do not prohibit masks in schools but will require parents to have the right to opt their children out."
The seeming rhetorical relaxation came after a more sweeping statement Tuesday evening, as districts deliberated how to get around what was presented as a categorical ban on mask mandates in schools.
"Even if a school board passes a 'mask mandate,' they will not be able to enforce it, because the choice will be up to parents whether their children wear masks or not," Pushaw said when asked about Duval Tuesday evening, noting that the matter is one of rulemaking between the Florida Department of Health and the Florida Department of Education at this point.
That rulemaking, she said, would require optionality, seemingly without mandates or "opt outs" from implied rules.
"Some parents will choose to mask their children," Pushaw said, while others will "follow the science and data that shows masking can have serious adverse effects, with limited data demonstrating any benefits in the school setting."
"School districts are within their rights to recommend the wearing of masks on their campus. They just cannot require students to wear masks," Pushaw said.
DeSantis has spoken forcefully against the idea that students should be "muzzled," but clearly workarounds are possible, despite the absolutist rhetoric from the Governor up until now.
One threat considered in Jacksonville ahead of the vote for the opt-out policy: the threatened cut of funding to school districts with mask mandates.
Cautions were voiced, but the bet was on the opt-out option. An amendment to the student code of conduct "strongly recommending" student masks with an opt-out was passed 5-2, seemingly complying with the current mood of the Governor's office.
Meanwhile, in Alachua County, masks were mandated for two weeks. It remains to be seen how that will play out.
In light of dramatic increases in local COVID cases and hospitalizations, including among children, the School Board has voted to require masks for students for the first two weeks of school. The Board will reevaluate at its August 17 meeting.

— Alachua Schools (@AlachuaSchools) August 4, 2021