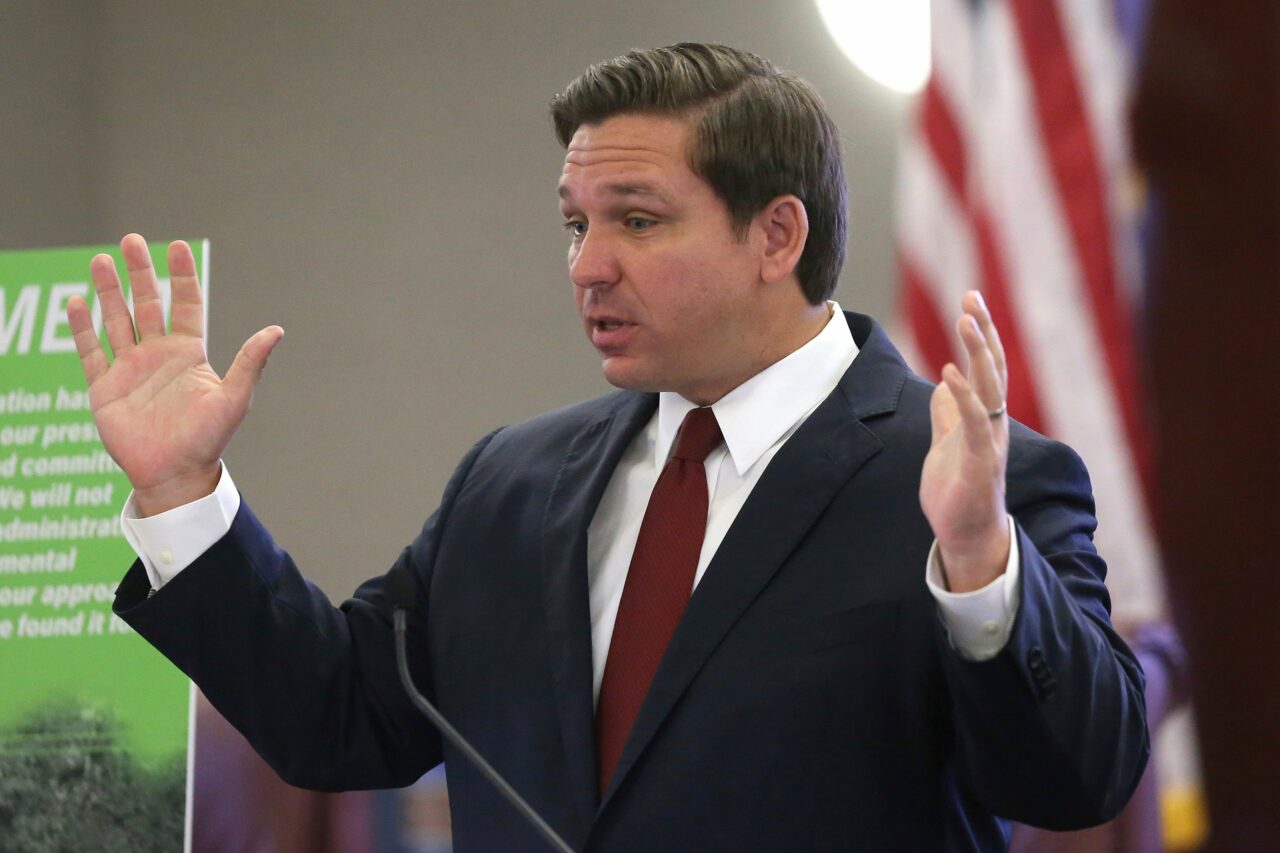 Harsh indictment on Hannity for Biden.
Gov. Ron DeSantis pilloried President Joe Biden during an appearance on Fox News Monday night, saying the President's Afghanistan exit was a misbegotten quest for a "9/11 moment."
"Biden wanted to do this so he could have a 9/11 moment, where he could kind of do a victory lap," DeSantis said on Sean Hannity's show.
The Governor was pessimistic about rescuing Americans and U.S. allies given the issues thus far.
"I just worry they've been so asleep at the switch that more people are going to get hurt," DeSantis said.
The bleak messaging continues a trend from last week when DeSantis' concern about the Afghan endgame was so much that he even addressed it during the opening of monoclonal therapy sites throughout the state.
In Panama City Friday, DeSantis offered extended comments to the Panhandle press.
"It's frustrating, not just as a Governor, but just as an American," DeSantis said,  "to see some of the stuff that's going on in this country and throughout this world."
"Then you see what's happening in Afghanistan. To just leave all those Americans basically fending for themselves behind enemy lines, gifting billions of dollars worth of military equipment to terrorist groups," DeSantis said. "I think the whole Afghanistan thing, we needed to find a way to kind of dial that down, and I'm in favor of that generally."
"But, man, there's a way to do it, and there's a way to say we just don't care what's going on."
The Governor also addressed Afghanistan on Thursday, charging Biden with a "lack of leadership."
"You look around the country; you look around the world right now. I mean, we have Americans that are just being hung out to dry in Afghanistan," DeSantis said in Pasco County. "We've got billions of dollars of military equipment that's just basically being gifted to terrorist groups. Things that the taxpayers paid for. Things that our men and women used."
DeSantis has already been on Hannity twice talking about the end of the Afghanistan conflict.
The Governor's talking points come as fears emerge following the Taliban's takeover of the Afghan government that al-Qaida, the terrorist group behind the 9/11 attacks, may resurge.
The lightning-fast changes in Afghanistan are forcing the Biden administration to confront the prospect of a resurgent al-Qaida, at the same time the U.S. is trying to stanch violent extremism at home and cyberattacks from Russia and China.
With the rapid withdrawal of U.S. forces and rise of the Taliban in Afghanistan, "I think al-Qaida has an opportunity, and they're going to take advantage of that opportunity," said Chris Costa, who was senior director for counterterrorism in the Trump administration.
"This is a galvanizing event for jihadists everywhere."
Al-Qaida's ranks have been significantly diminished by 20 years of war in Afghanistan, and it's far from clear that the group has the capacity in the near future to carry out catastrophic attacks on America such as the 9/11 strikes, especially given how the U.S. has fortified itself in the past two decades with surveillance and other protective measures.
But a June report from the U.N. Security Council said the group's senior leadership remains present inside Afghanistan, along with hundreds of armed operatives. It noted that the Taliban, who sheltered al-Qaida fighters before the Sept. 11 attacks, "remain close, based on friendship, a history of shared struggle, ideological sympathy and intermarriage."
Pentagon spokesman John Kirby acknowledged Friday that al-Qaida remains a presence in Afghanistan, though quantifying it is hard because of a reduced intelligence-gathering capability in the country and "because it's not like they carry identification cards and register somewhere."
_______
Content from the Associated Press was used in this report.