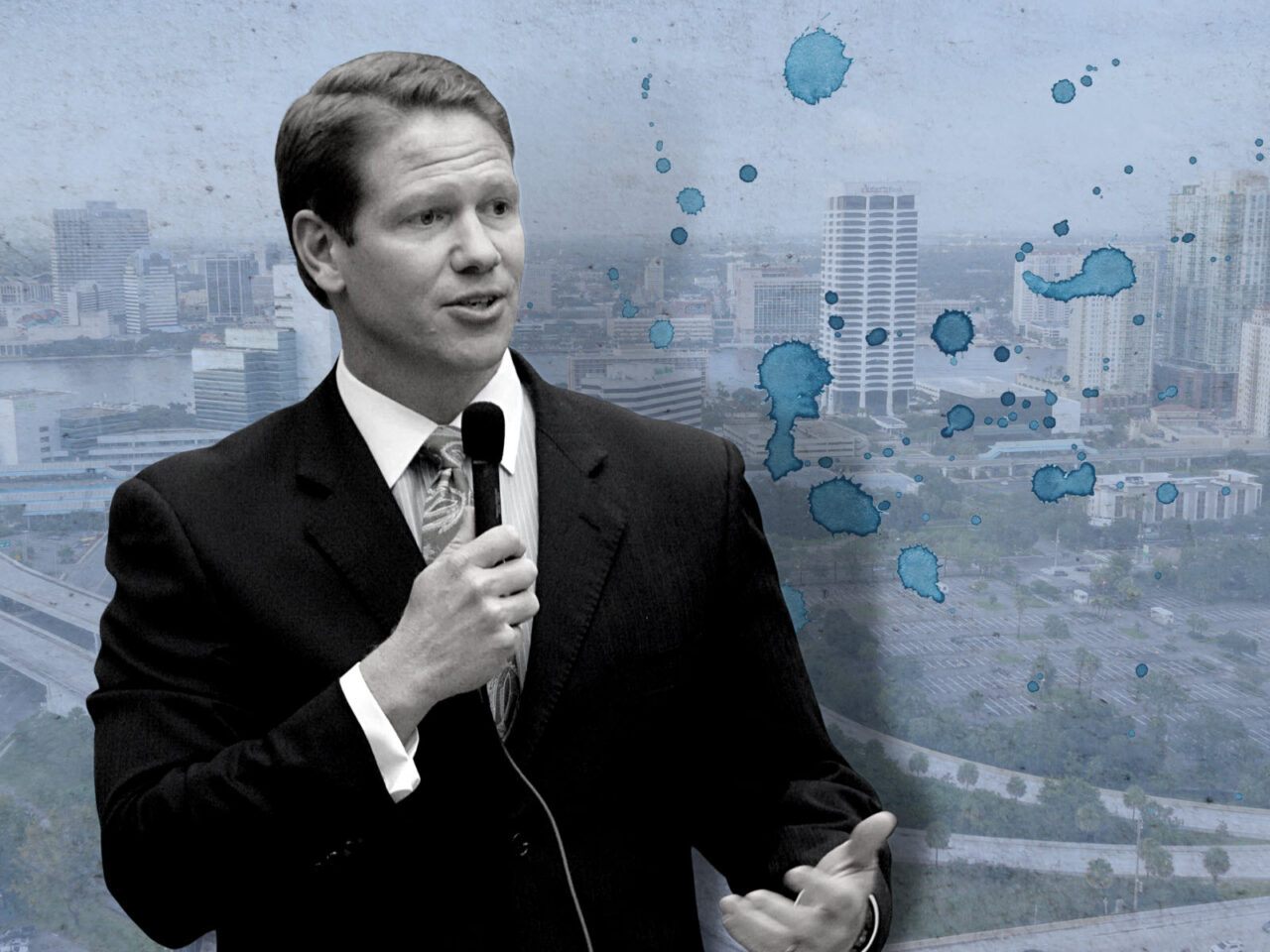 Meanwhile, it was a slow month for Donna Deegan.
Jacksonville Chamber of Commerce CEO Daniel Davis hasn't filed for the 2023 mayoral race yet, but August again showed him the fundraising frontrunner nonetheless.
Davis doesn't have a campaign account, but the Republican's state-level political committee continued its strong fundraising in August, exceeding $2.5 million cash on hand.
Davis' Building a Better Economy committee raised $162,000 in August from mostly local donations. Gate Petroleum, Ed Burr, Ashton Hudson, and David Hodges all gave at the $25,000 level. All told, the committee has $2.57 million on hand, which represents the best financial situation of any candidate in the race.
Davis, a former City Council President and state legislator, has dominated the fundraising race since he reactivated his long-dormant political committee earlier this year. Mayor Lenny Curry is widely expected to back him, but Davis will face a number of challengers in 2023.
The second-best fundraiser in the race, Republican City Council member Matt Carlucci picked up his fundraising game compared to recent months, but looks to have lost ground to Davis yet again in the aggregate.
Carlucci's Next Generation Jax political committee raised $72,000 in August, its best month of fundraising since its launch in February. While that number is less than half of that raised by Davis' committee, it offers some signs of optimism for the veteran politico's financial situation.
The committee has roughly $665,000 on hand. Carlucci raised nearly $12,000 in August money to his campaign account also, and has nearly $250,000 on hand.
One Democrat is currently exploring a run. Donna Deegan's Donna for Duval political committee launched in July with just over $113,000. However, August showed momentum did not translate for a second straight month. The committee raised just over $13,000, with $5,000 of that coming from Jacksonville trial lawyer Eddie Farah.
Another Republican City Councilman running, Al Ferraro, continued underwhelming fundraising in August. He raised just over $1,700 to his campaign account, representing his best month since May. He has roughly $47,000 on hand in hard money. Ferraro also has $116,000 in a local political committee called Keep It Real Jax.
Republican Councilwoman LeAnna Cumber is exploring a run. To that end, she has opened a political committee called JAX First. Cumber's decision to run for Mayor will be made in early 2022. She believes the race is "wide open," and all expectations are she will be an aggressive fundraiser.
All candidates who qualify will be on the March 2023 ballot. The so-called First Election allows people to vote for candidates of their choosing regardless of party affiliation. If no candidate gets a majority, the top two move on to the May 2023 General Election.